July 9, 2014
In my one-woman crusade to encourage the wearing of jewelry, today we'll look at some possible additions to various Starting From Scratch capsule wardrobes. This addition doesn't necessarily mean shopping; it's entirely possible that these beauties are already lurking in jewelry boxes or dresser drawers. Let's bring them into the light!And you all know that I'm a firm opponent of the "it bag" phenomenon, but I do believe that having more than one bag is entirely reasonable. A bag in one of your accent colors, or in each of your neutrals, isn't outrageous, especially if the bags serve different purposes, or if they make you really happy! (which, after all, is the whole point of your wardrobe)
Ms. Caramel and Black found a bracelet with her two neutrals included – how fortuitous! With this color scheme, searching for keywords "onyx" and "tortoise" could never be wrong. (just make sure the tortoise is synthetic, of course!)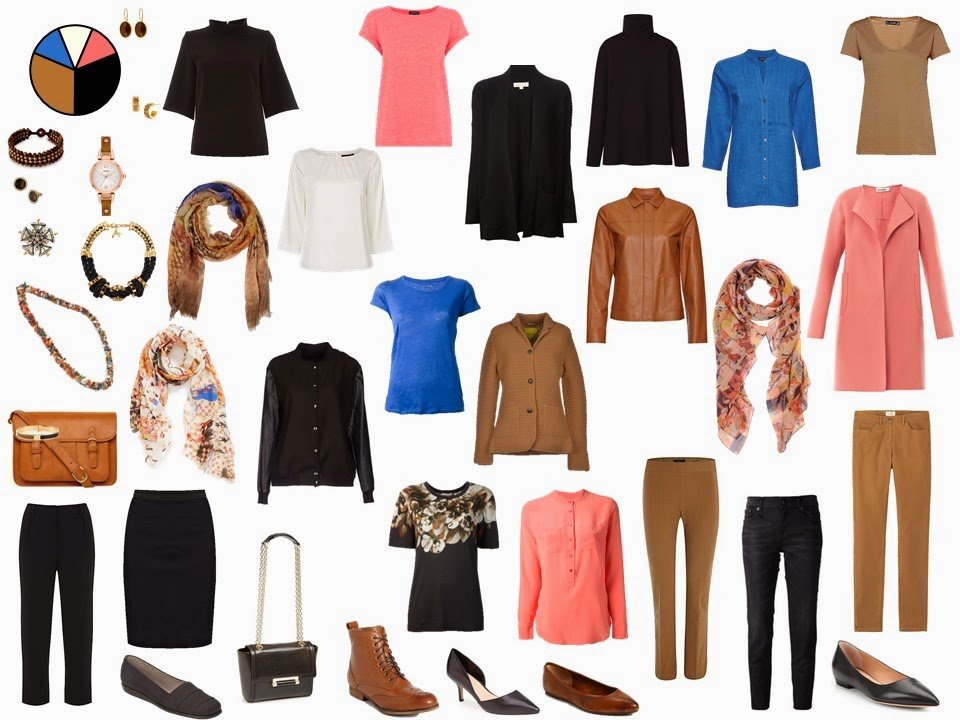 Madame Black and Grey opted for a fairly outrageous brooch, which should be a true statement on the black denim jacket. And of course a simple but good quality red tote bag will get a lot of use.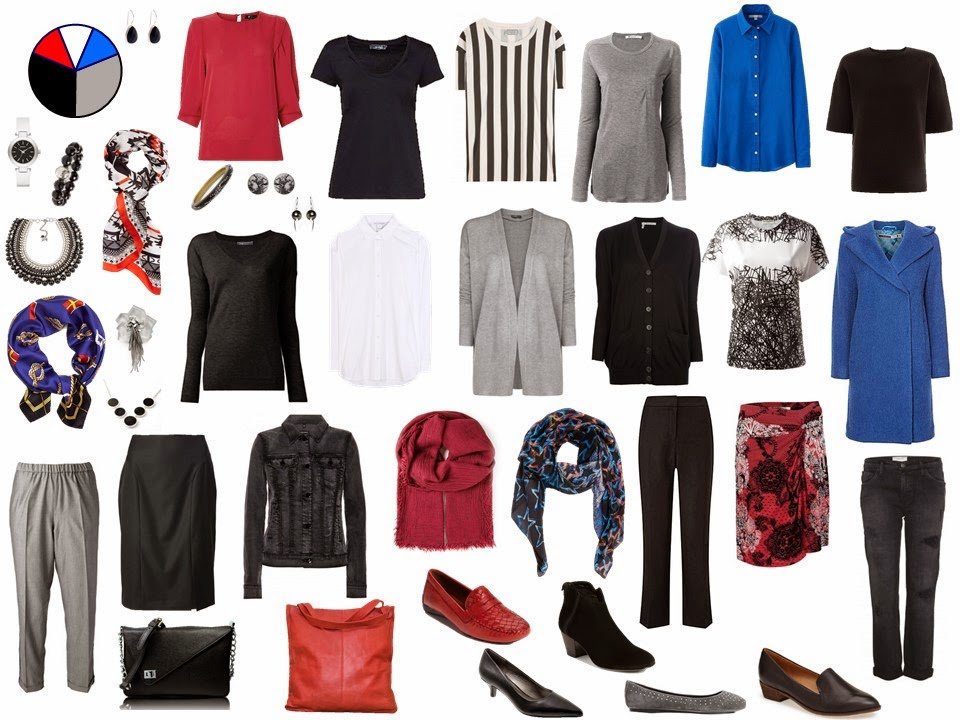 If, like La Femme Brown and Beige, you like browns, don't forget to search for smoky quartz, which is brown with great oomph. And an accent blue bag? If it's truly your favorite color, you can carry it forever!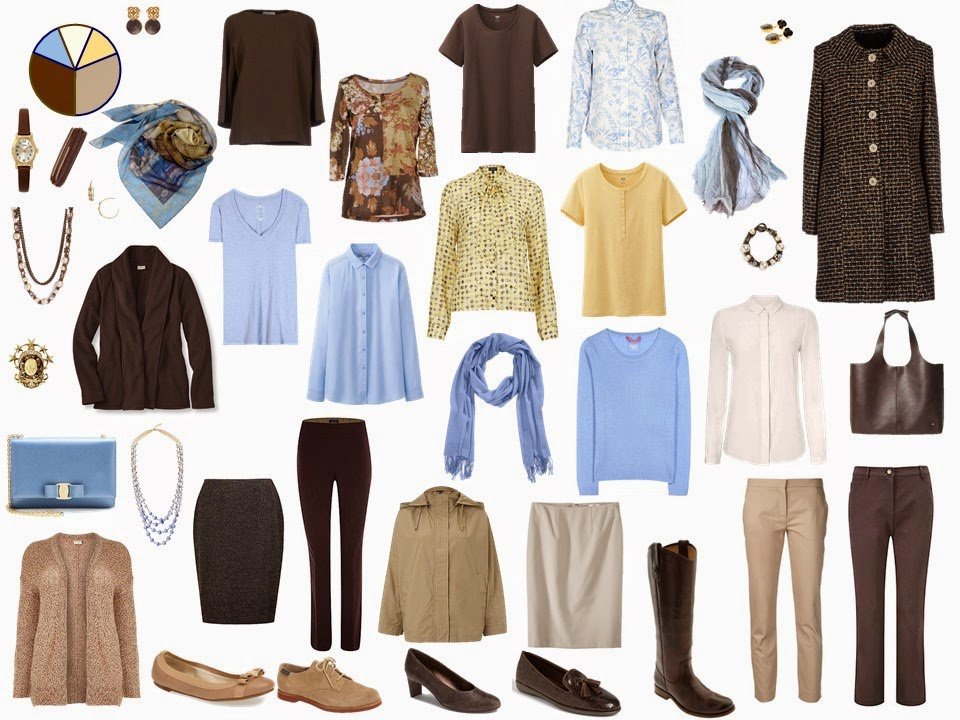 Pretty pastel jewelry is delightful, and a gorgeous, classically designed navy bag will never go out of style. (this one's half price right now…)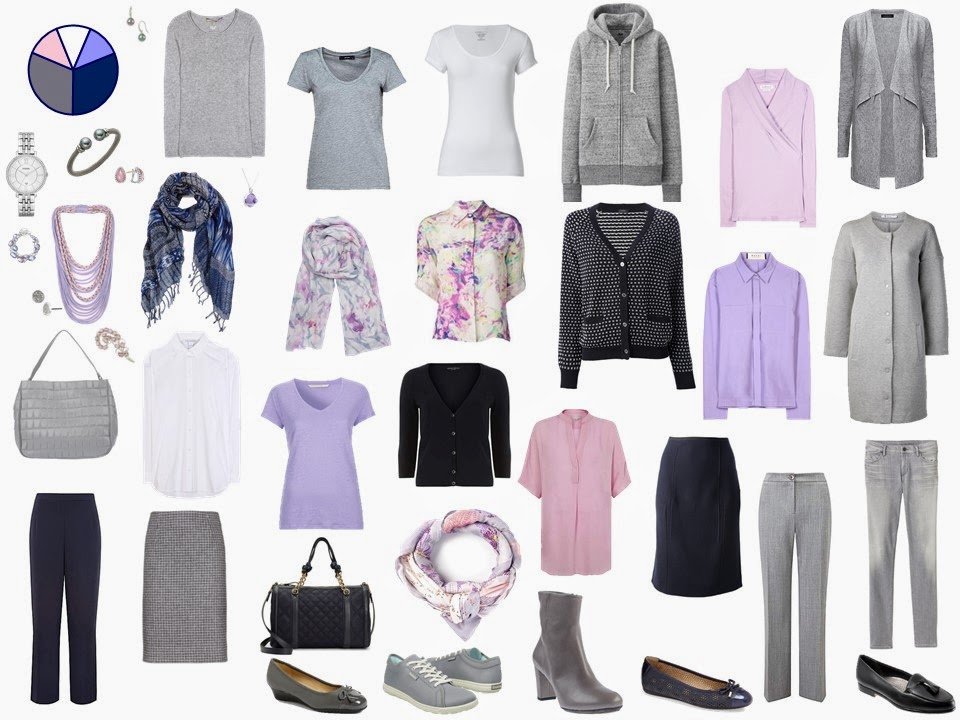 If you love turquoise, make sure that you're consistent with your shades of turquoise, or that you're sure you don't care – turquoise can vary from very pale to quite intense, like these earrings. And picture this brooch on the lapel of the gorgeous maroon coat.. mmm…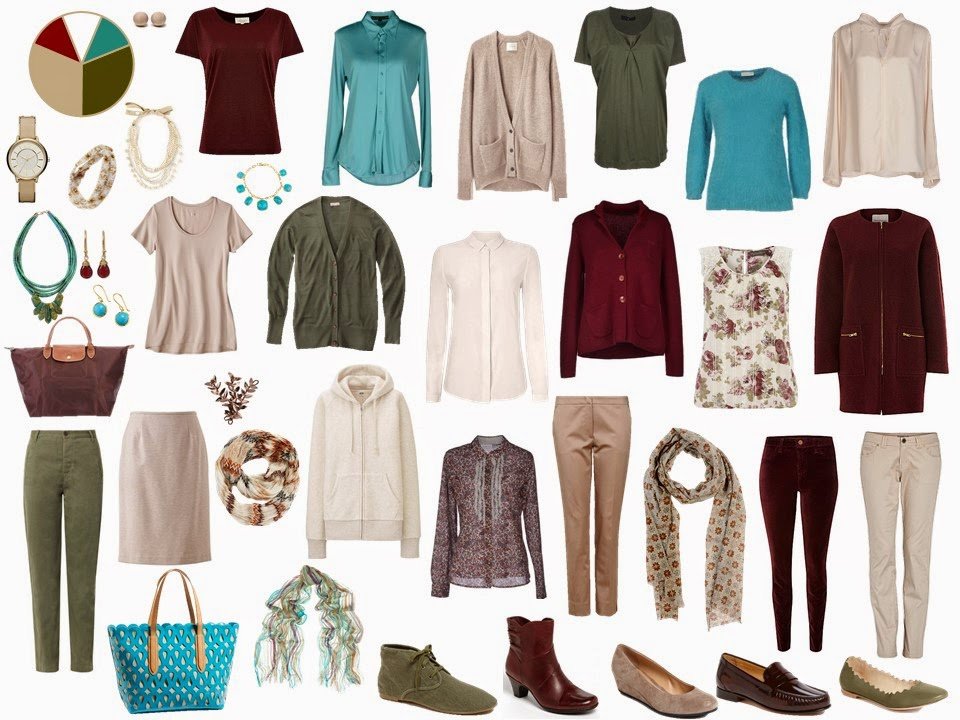 Warm yellow diamonds, soft green earrings, a whimsical brooch and a timeless enamel bracelet – sometimes jewelry is so much fun! If you adore soft green, there's a stone called amazonite that you'll want to remember to look for…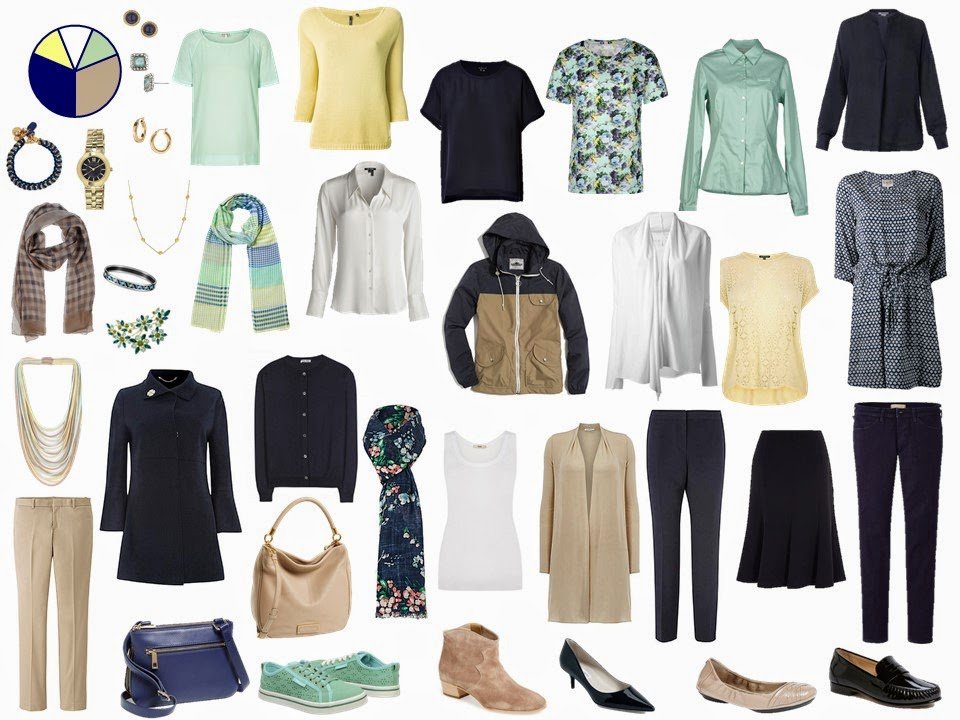 As with all of my suggestions, if these don't fit you and your life – you don't do it! If you're not a bracelet person, you don't buy bracelets just to sit around and gather dust – you find some other way to bring an accent to yourself and your outfit. Define what works best for you, and run with it!
love,
Janice