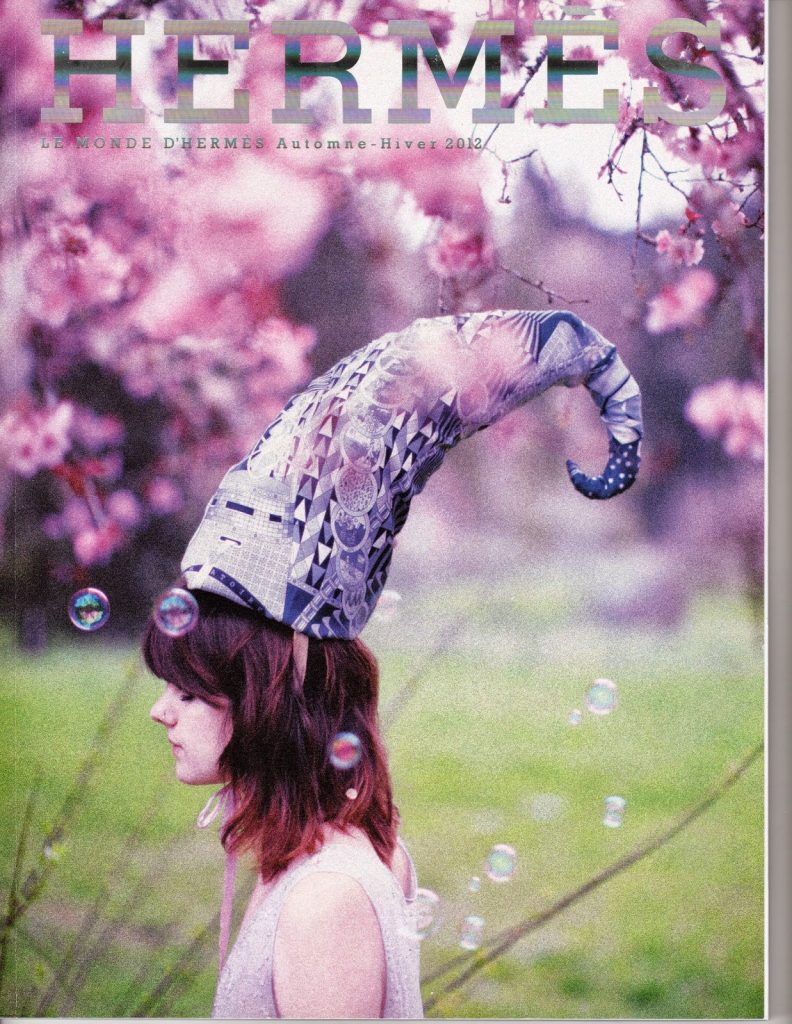 Twice a year, Hermes comes out with the most COOL magazine/advertising vehicle/objet d'art… And for a year or two I've had this idea that I needed to keep them. In all fairness, you can flog these on ebay for a bit of money, but it's not worth accumulating a big stack of them! I'd much rather share this with you. These magazines combine a bit of poetry, some exceptional fashion photography, and a general aesthetic of tranquility and beauty that's hard to match…
Same as before – leave me a comment – I don't care WHERE in the world you are, I'll figure out a way to ship it to you. Thursday night I'll generate a random number and announce the winner.
On a totally different note, I just went through another one of my "
toiletries test-drives
" and learned yet again that the most USELESS travel-sized toiletry has to be the bitty little tubes of toothpaste. I could barely eek out a week using a travel toothpaste, and I sure don't want to be packing multiples! So I'm experimenting with Lady Light Travel's
travel hack – Make Your Own Toothpaste Dots
. It seems like a weirdly fussy little project, but it's (so far) pretty hands off – I'm just waiting for the toothpaste "logs" smooshed out onto a piece of aluminum foil to dry. They're on the window ledge beside my desk – all I need to do is touch them every day or two to see how things progress.
Note – these are easier to squish if you have a reasonably full tube of toothpaste with which to work.
Note #2 – you can buy toothpaste dots, but they're not cheap, and they're alleged to have funky flavors. If this works, these will be familiar in flavor, and super inexpensive…
I'm really committed to doing whatever I can to make my bags lighter and smaller, while keeping a reasonable quality of travel life on the road. Of all the things I'm NOT giving up while traveling, toothpaste could be #3 on the list!
Looking back:
2011 – We agreed on this one completely –
Vivienne Veto: ugly Uggs
. While Uggs are great in the dead of winter, I don't think they really work in the summer…