May 2, 2014
Let's see if we can jointly make sense out of all of this, shall we? First off, working from the list of garments in Ma To-Do List: Dressing, I chose these garments as the Winter Capsule:
Yes, they suggested sleeveless tops for layering. The authors are in France, not Chicago…
In order to anchor all of this in some neutrals, I'm going to pull in seven simple, neutral garments to act as the core of all of these lists.
So I pulled out the outerwear and the swim suit, and this is the ensemble wardrobe that you have if you take their four "capsule wardrobe" suggestions together: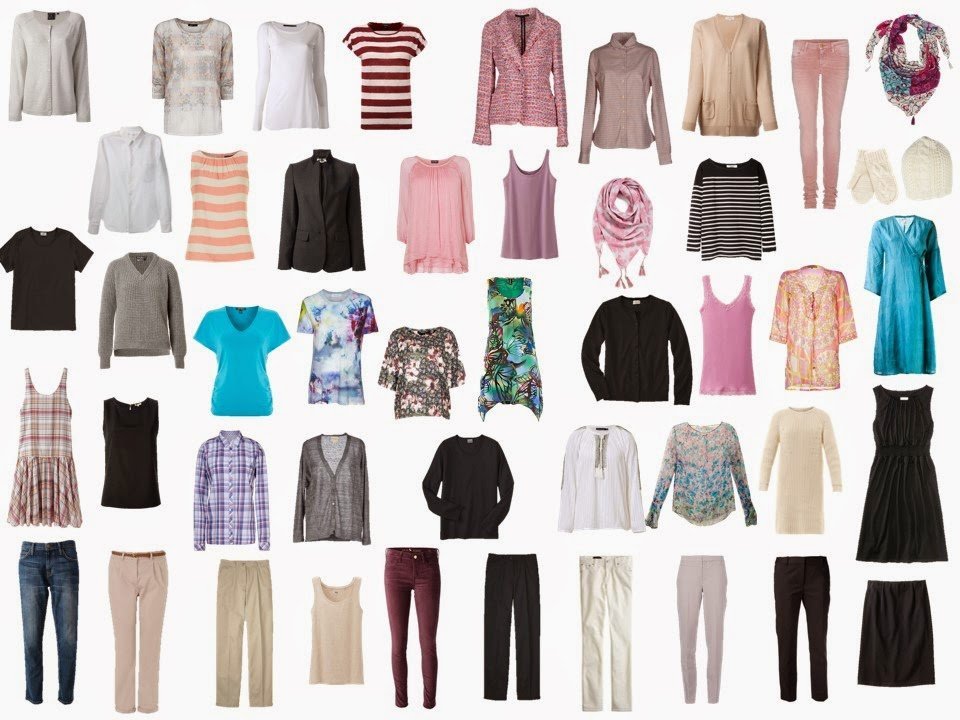 Frankly, I think this isn't a bad wardrobe at all. There are enough neutrals here to give you plenty of options for building outfits, there are plenty of accents in rose that make it clear what your color preferences are, and garments in a range of weights and cuts that will accommodate most seasons. You couldn't really complain that this wardrobe was too monochromatic, devoid of prints, or dull…So this mightn't be the way I personally would go, but it is yet another way to think about building a wardrobe. Each season, isolate a dozen "garment types" (i.e. parka, swimsuit, silk dress) that are essential, and make sure that you have them all. This might only require making two or three purchases per season…Some of the options you have from this wardrobe: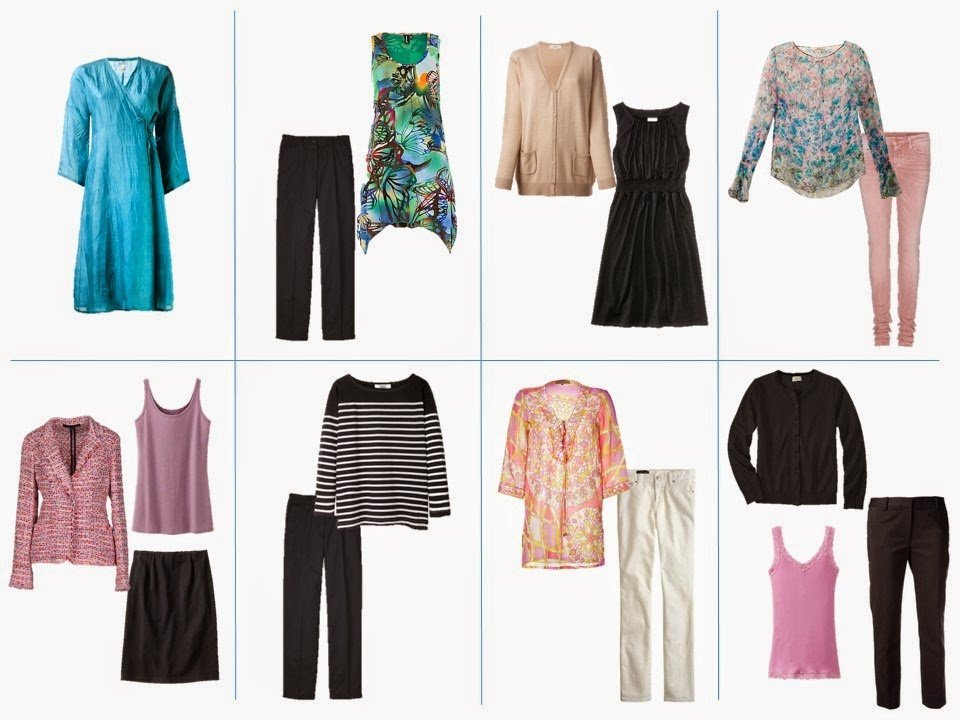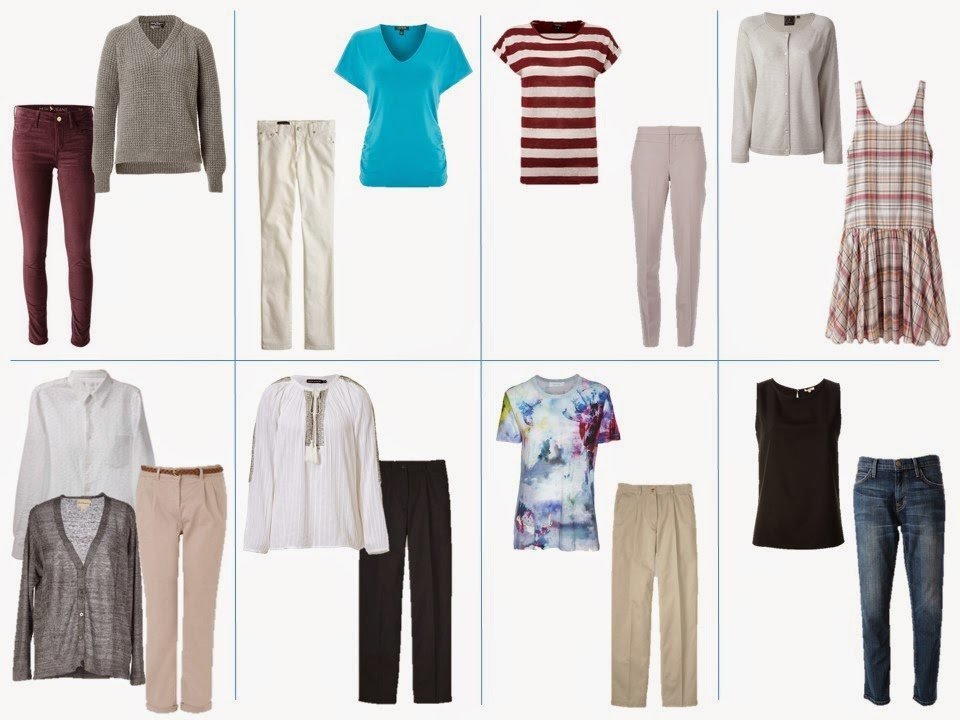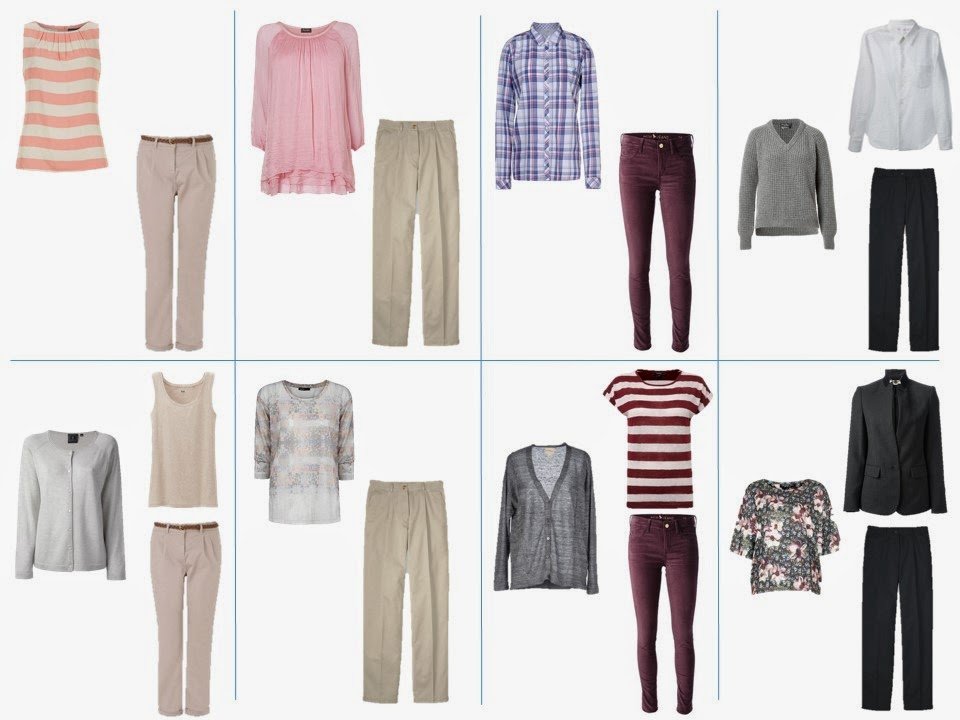 love,
Janice