Yes, Karl Lagerfeld wears the same outfit every day. And I'm going to be getting close to that point…I can see how people who are continually immersed in fashion all day, every day, can get completely burned out on making clothing choices. For every garment or accessory that I show here on my blog, I estimate that I look at over 100 items that get rejected. Sometimes, I can say with confidence that I looked at over 500 pair of pants, or 700 bracelets, before I found what I really wanted to include here for you.
After I've written a blog post, I want to wear absolutely simple, plain, easy and uncomplicated clothes. I don't need to have more than a dozen discrete, discreet outfits, so this upcoming Project 333 clocks in with fewer than 33 garments. I can see that the number of garments might continue to gradually diminish as time passes.
Now, if the weather would just begin to resemble autumn!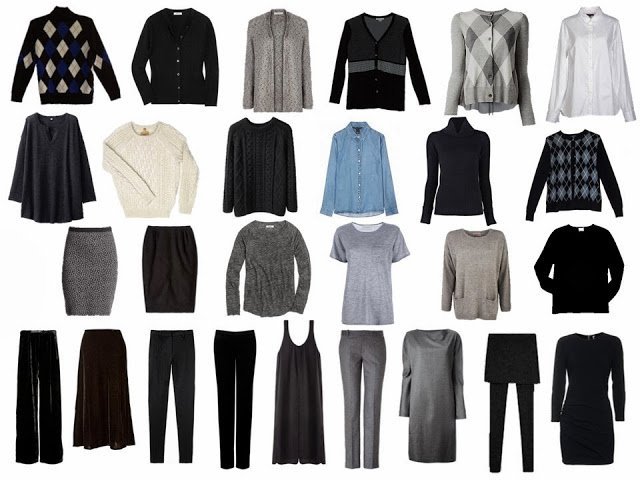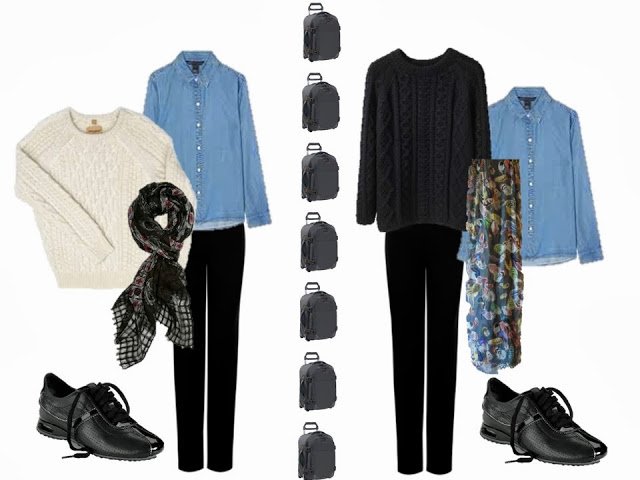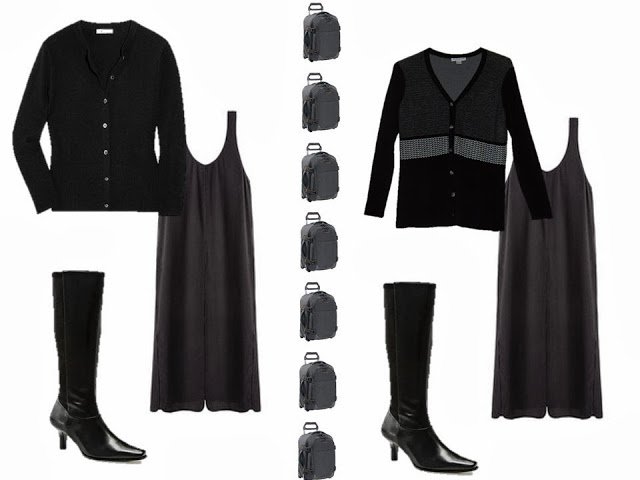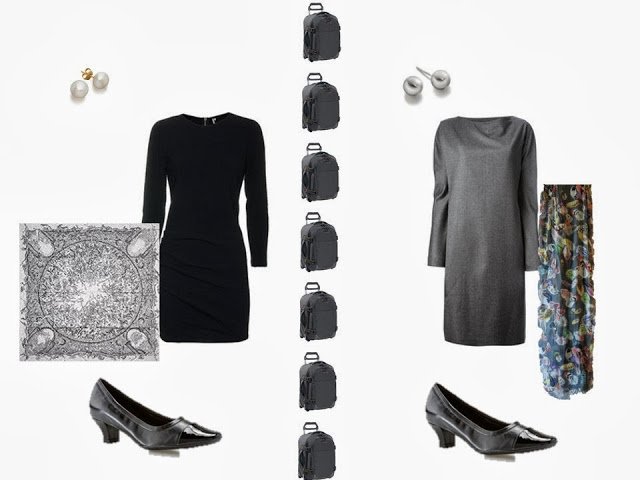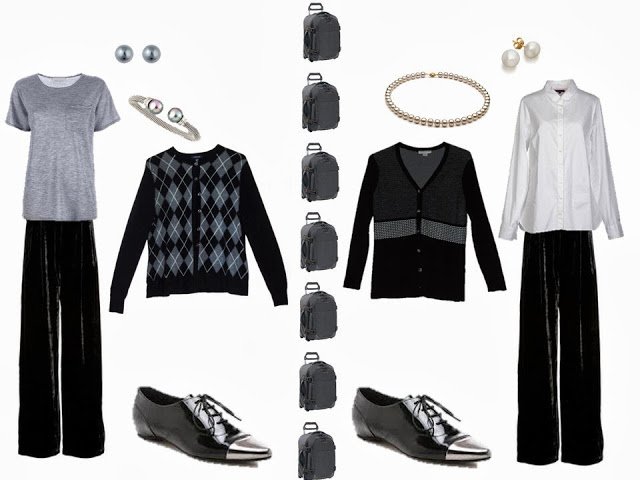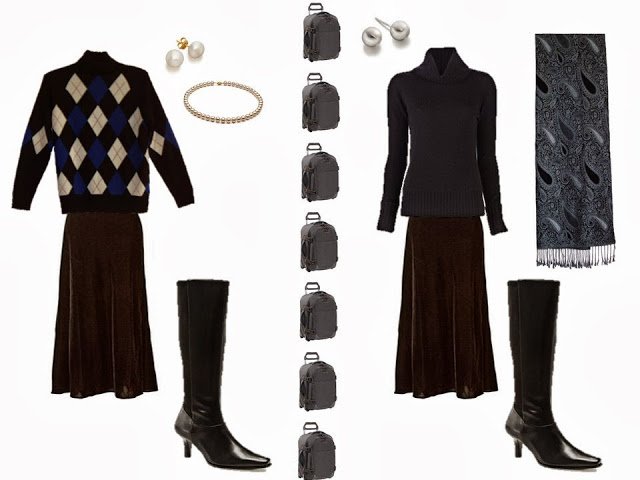 I'm using little rolling suitcases as page dividers here, to remind myself that I often feel that I only need a suitcase of well-chosen garments, and that anything more than that might be superfluous!