I feel like these posts on brooches are almost vanity posts, because I have so much fun doing them. They take HOURS – don't get me wrong – but I always have such a good time searching out the pins and cleaning up the images to share them with you.If the weather every gets cool enough that we can break out outerwear, a beautiful or whimsical brooch is a wonderful addition to the everyday coat. In a city with a sea of black, navy and grey coats, the chance to see the occasional brooch, or grouping of brooches, is a chic sighting indeed.
So what could you break out, for the approach of autumn?
(I used a variety of background colors, to give you a sense of how different pins will work with your clothing or coat color.)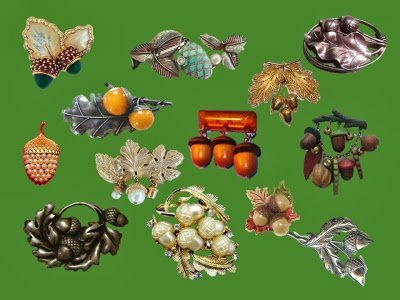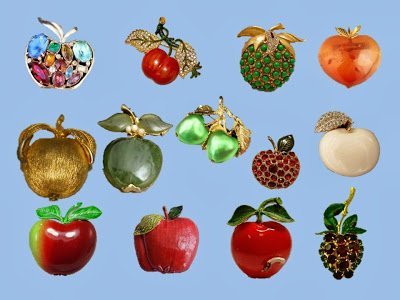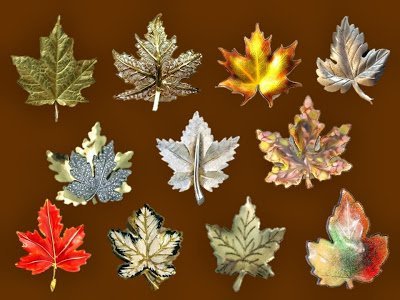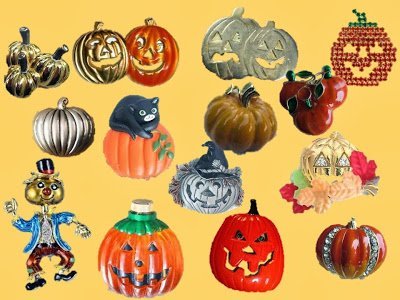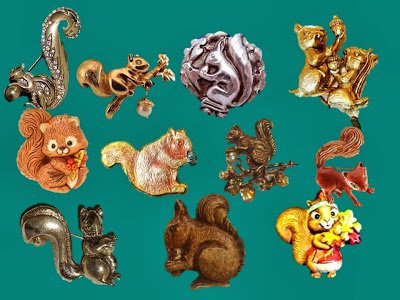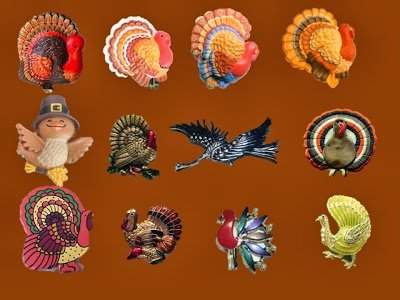 All of these were available, at prices ranging from coffee money to mortgage down payment, on Ebay as of yesterday. Remember, when searching for brooches, to use both the word brooch AND pin, as well as the ever-irksome BROACH. Sigh…. At least you might find something nobody else saw because of the bad spelling…
Vintage brooch shopping can be a ton of fun – don't forget to keep your eyes peeled at yard sales, boot sales, flea markets, and thrift stores. Make sure that all stones are in place (or that you can live with what's missing) and that the actual pin mechanism is in working order.
Do you usually wear a brooch on your winter coat or jacket?