Everybody talks about learning from failure, but there are some excellent lessons to be learned from our successes, too.I've been really loving my summer wardrobe, and thus have decided to carefully think about the garments that I'm wearing frequently, and consider the possibility of finding a cool-weather version of those garments. Building on my summer successes, if you will.
First and foremost, I'm wearing a black tank FREQUENTLY. The logical shift for cooler weather, to my mind, will be a long-sleeved top with a similar cut and a similar neckline. Something like this:
So my favorite summer outfits will transition like this! A simple tank and skirt, with a cardigan over my shoulders, will become more like a simple black dress, with the cardigan ON, a scarf, and closed-toe dress shoes.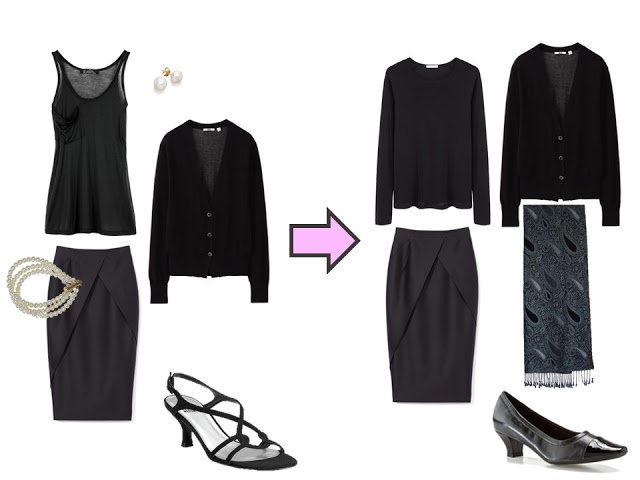 My favorite blue cardigan will get some extra mileage with a tee shirt, and a scarf to lend a bit more warmth and a sense of cooler weather.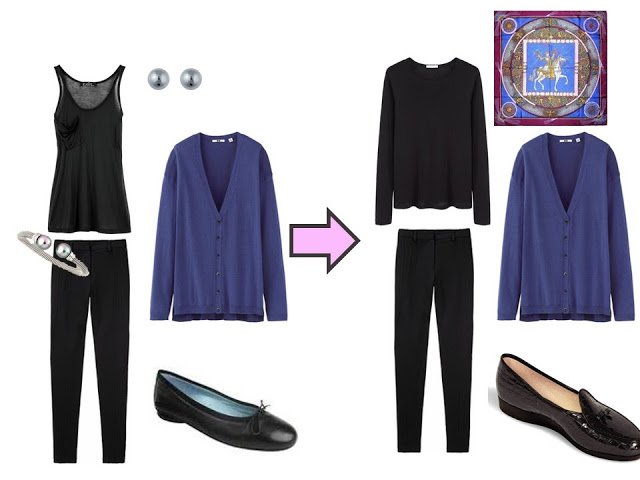 My sheer grey sweater and capris can go much further into the autumn if I put long-sleeves under the sweater, add a scarf, and my favorite granny boots… My capris are long enough that they look great with short boots!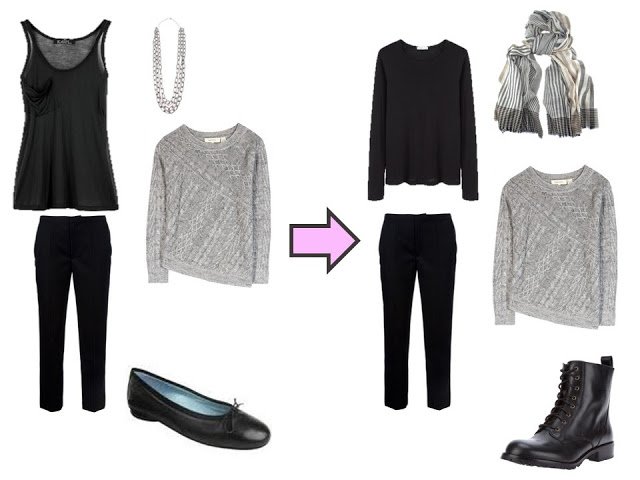 My favorite black and white cardigan is usually worn over my shoulders this time of year, but as the weather cools down,I will be able to continue to wear it – jazzed up with my black & white loafers. Although many people would only wear spectator shoes in warm weather, I'm perfectly happy wearing them all year.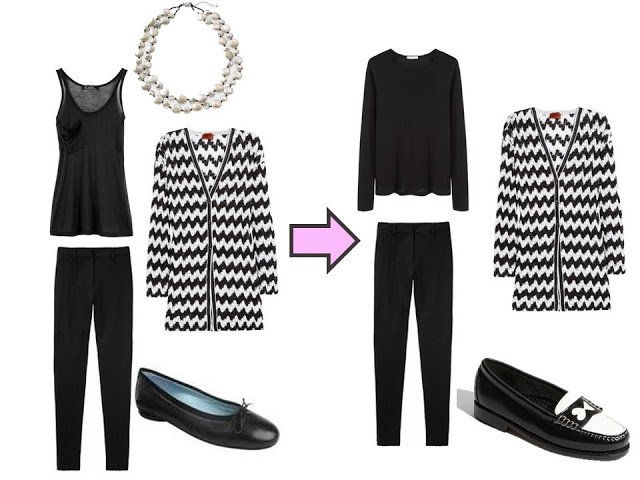 And being able to wear pink into the cooler weather will be a great joy! I have a beautiful scarf that I bought for my honeymoon, which will give my beautiful pink sweater more of an autumn-ish feel.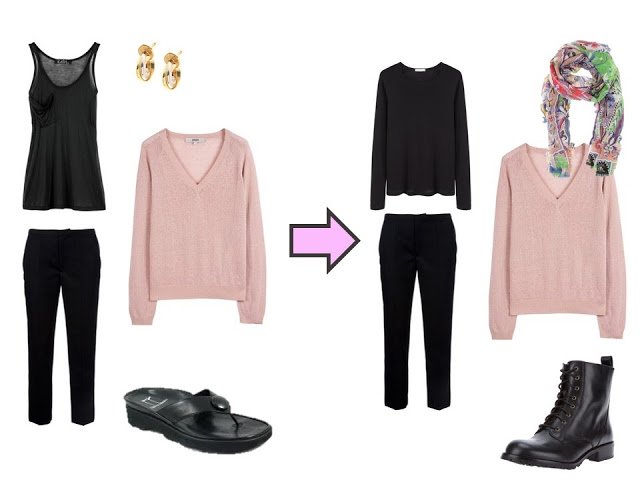 When shopping for the new season is so overwhelming, and SO tempting, it just makes sense to start with a plan, and to focus on purchases that you KNOW will be wardrobe successes!