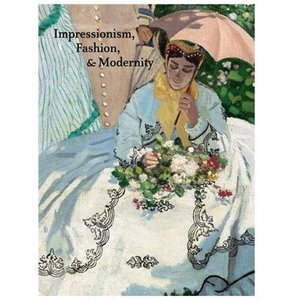 I missed a chance last week to go see this exhibit, so I'm going to see it Thursday, with Belovedest and his mother.
We stopped by the Art Institute of Chicago yesterday, to renew our annual memberships, and to check that we wouldn't need special tickets to see the Impressionism exhibit. And I bought a copy of the exhibit catalog, for one of you.
Send me an email at [email protected], and tell me your name, and your contact information (email address is best). Friday morning, I'll put all of the names on a (hopefully very LONG) list, and generate a random number to choose the winner of the book. Your book is still shrink-wrapped, so you can have that thrill of unwrapping it and thumbing through a pristine book full of beautiful pictures and some fascinating text…
Oh yea, I'll pay the shipping too. Doesn't matter where in the world you are. It's the least I can do for my friends.
love,
Janice