I get tons of questions about how to pack for various special occasions – weddings, graduations, etc. To me, this sounds like the perfect time to break out a really wonderful dress. Nothing flouncy or bright or conspicuous – that wouldn't be comfortable, at least for me. But something with an amazing cut, in luxurious fabric… Coupled with a drop-dead spectacular coat…
In fact, the whole trip could be an excuse to pick up a handful of the most beautiful garments: a wonderful sweater, along with the perfect jeans, another more casual but still exquisite dress, and a show-stopping skirt, along with a couple of blouses.
While grey might not be your cup of tea, many of us could travel a long, long time with just this limited assortment of garments. And of course I'm going to revisit this basic travel idea in a variety of colors – that's just the way I am! What color would YOU like to see?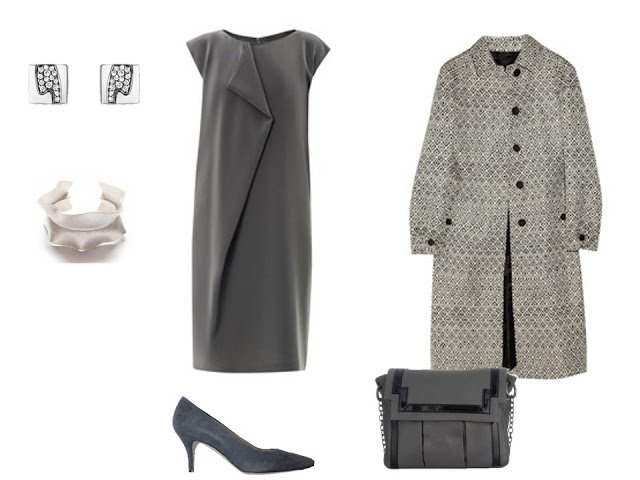 Silver and diamond earrings- Georg Jensen, silver cuff bracelet – Michael Lando Design, grey bag – Torula, Grey dress – Max Mara, coat – Burberry Prorsum, suede pumps – Ferragamo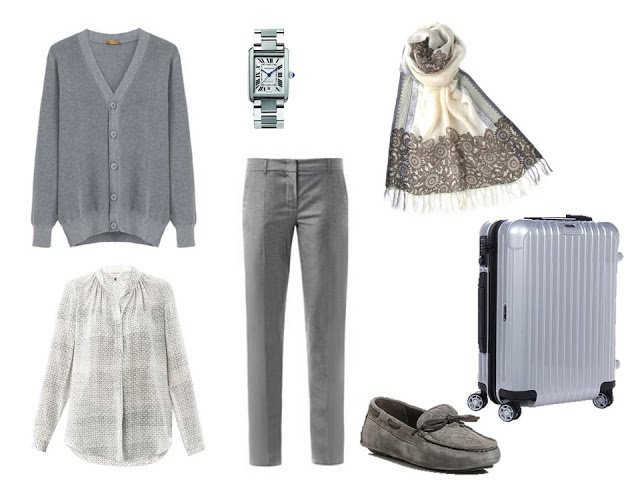 Cardigan – Peter Jensen, blouse – Rebecca Taylor, watch – Cartier, pants – Sportmax, loafers – Bottega Veneta, scarf – futubaba, suitcase – Rimowa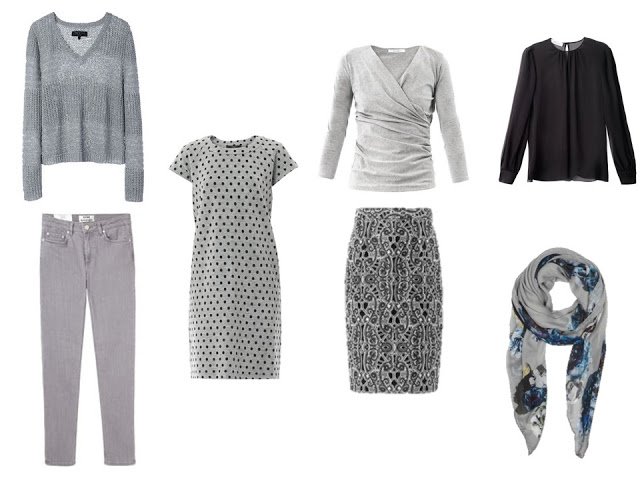 sweater – Rag and Bone, jeans – Acne, dress – MaxMara, wrap top – MaxMara, skirt – Prabal Gurung, scarf – AllSaints, black blouse – Valentino