June 26, 2013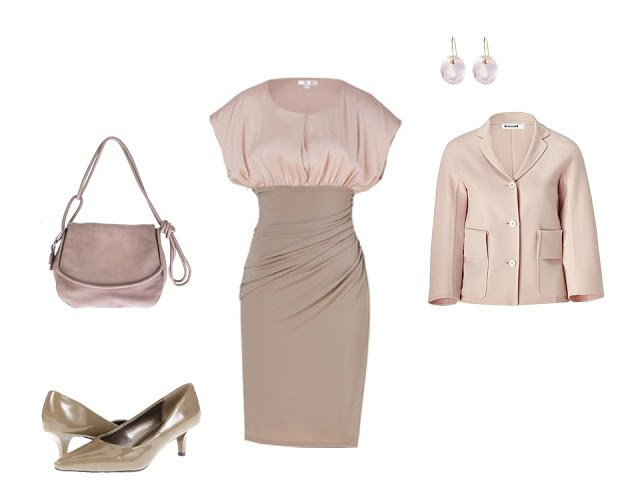 Rose quartz earrings – Nikki Baker, Bag – A. F. Vandervorst, Dress –
Paule Ka, Coat- Jil Sander, Taupe pumps – Kristin Michaels
Yes, this is the second day in a row that this lace-trimmed scarf is shown – I think it's both amazingly beautiful and quite versatile. I can't imagine anything that you might wear from this travel wardrobe that wouldn't look just a tiny bit nicer with this somewhere.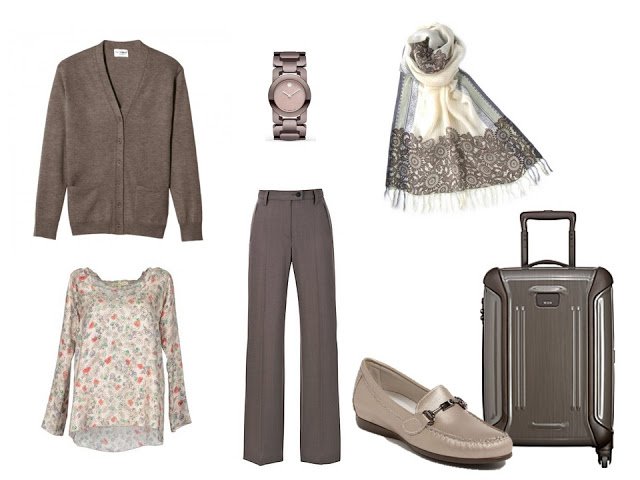 Cardigan – Eric Bompard, Blouse – L'Autre Chose, Watch – Movado, Pants- Gardeur, Loafers- Munro, Scarf – futabaya, Suitcase – Tumi
And yes, there are a couple more tops in here from Eric Bompard. If you really love a color that tends to be difficult to find, you should stock up when someone has it in production. During those long dry spells when nobody's making the right shade of taupe, you can just save your money, and when you see the perfect color, you can go just a wee bit nuts!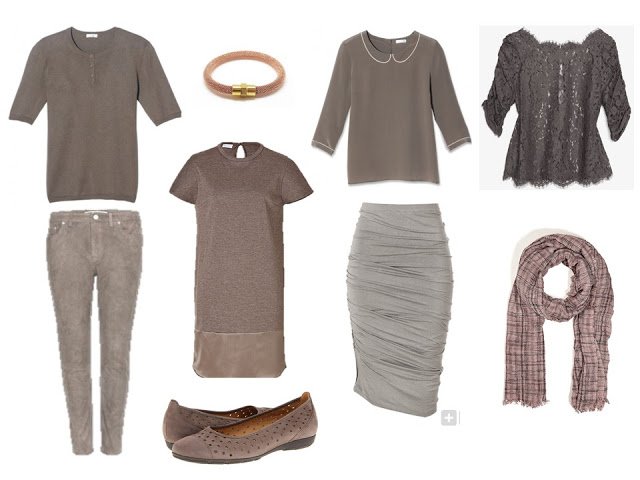 Sweater – Eric Bompard, Jeans – Acne, Bracelet – Elena Estaun, Dress – Brunello Cucinelli, Flats – Gabor, Piping blouse – Eric Bompard, Skirt – Donna Karan, Lace blouse – Joie, Scarf – Faliero Sarto
love,
Janice