May 22, 2013
Okay, let's do some imagining… Imagine a person who has truly made the choice that their wardrobe core colors are going to be black, white, and pretty pink. Over the years, she accumulates the necessary basics – cardigans in her colors, a black suit, shoes and sandals in black, with a fun pair of pink dress shoes, just for kicks. She has a beautiful pink scarf that has been around forever, and she has been carefully, gradually accumulating pink and silver jewelry…
Now, one day this person is shopping, and they see a dress. A classically cut, simple, (no beads, nor sequins) dress. In black, white and pink!
It's easy to immediately fear that a dress in a print or pattern won't be versatile, but once a core of accessories and a few "top layers" have been accumulated, this print dress can be worn to almost any event or occasion, throughout most of the year.
Ah, the benefits of having a plan…
This dress could go to work in any but the most rigorously conservative environments.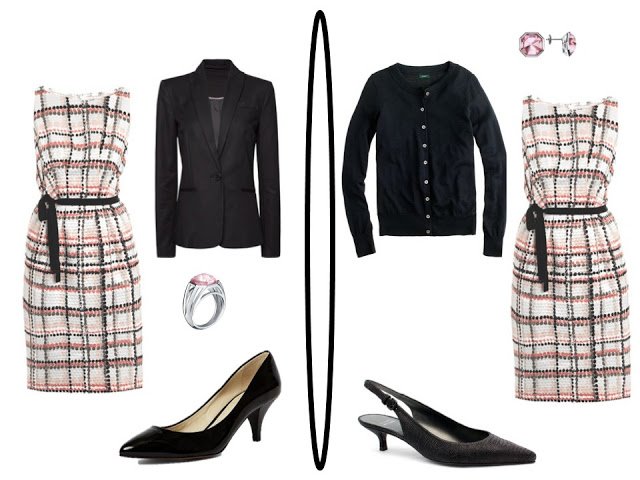 And could easily be worn out to dinner, to religious services, concerts or other social functions.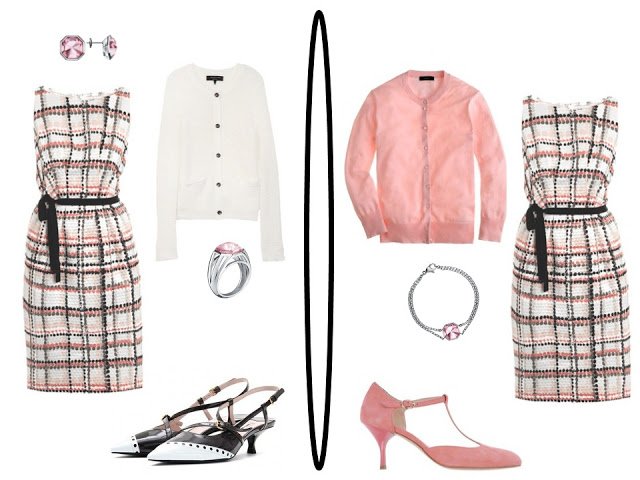 It could even go to a wedding, or just running around on Saturday afternoon browsing through antique stores…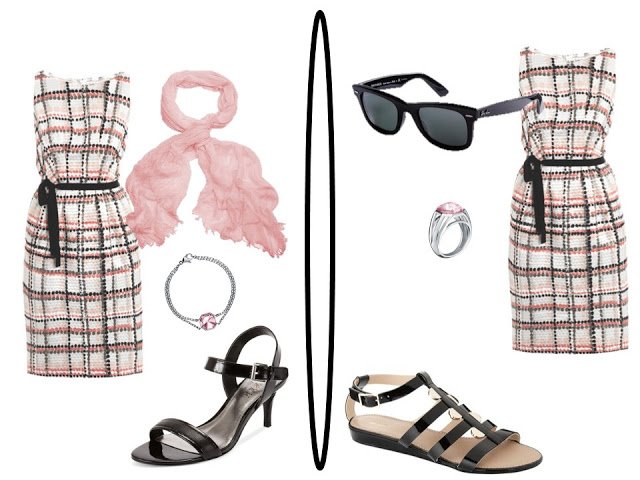 Versatile does not have to be synonymous with "boring, solid-colored, stodgy"…
love,
Janice