Let's go back and visit our friend
who loves black, white and pink. She has a black suit – remember? and I suspect that she has a simple black sweater to wear with her black cardigan. And she wouldn't be a real lover of pink if she doesn't have a pretty pink blouse. Since she owns black pants, a pair of black loafers would certainly be included. So she has a core of items looking kind of like this: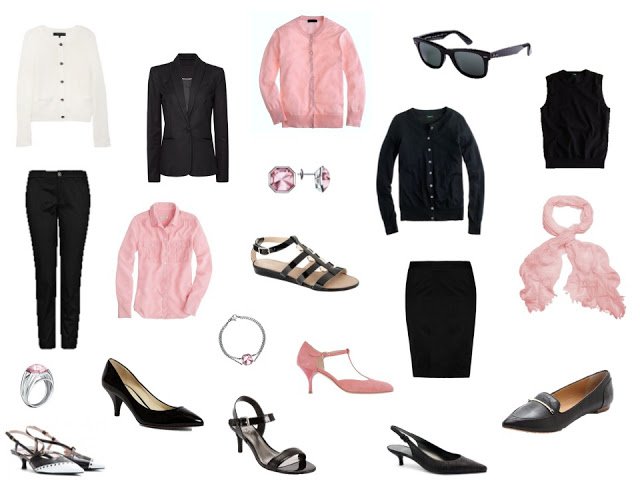 White cardigan – Rag & Bone, black blazer, skirt and pants – Mango, pink cardigan – J. Crew, black cardigan – J. Crew, black sleeveless sweater – J. Crew, sunglasses – Ray-Bans, pink silk blouse – J. Crew, ring – Baccarat, black flat sandals – John Lewis, earrings – Baccarat, scarf – Guess, black pumps – Brooks Brothers, bracelet – Baccarat, black &white slingbacks – Miu Miu, pink pumps – Michele Grimaldi, black kitten-heel sandals – Ralph Lauren, black slingbacks – Stuart Weitzman, black loafers – Dolce Vita
So when she determines that she need a new skirt – something a bit more feminine and fun, this one immediately strikes her fancy.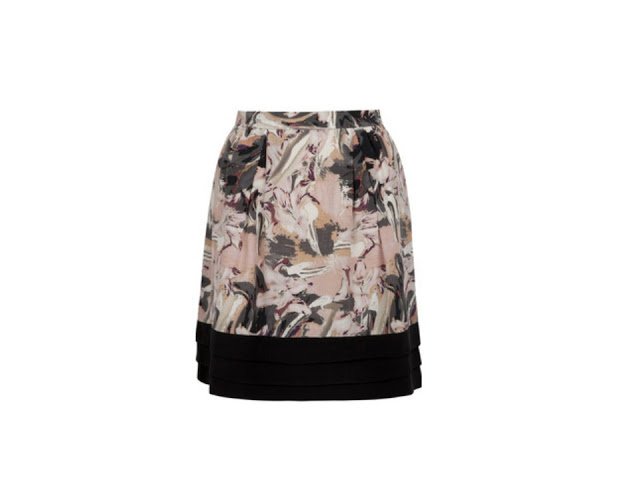 floral skirt – Olivia Rubin
Can she get any mileage from a skirt like this? Absolutely!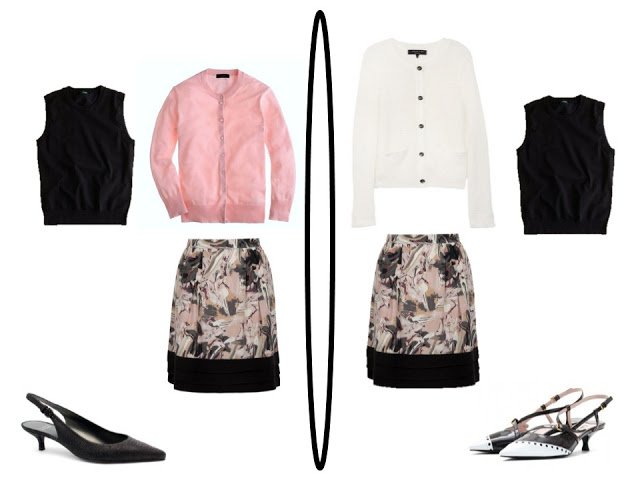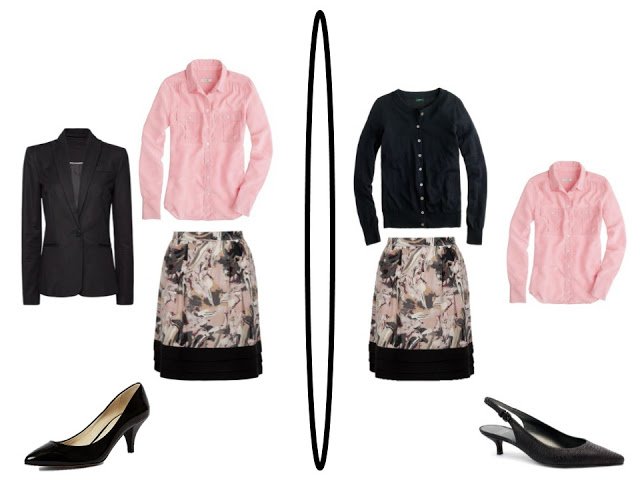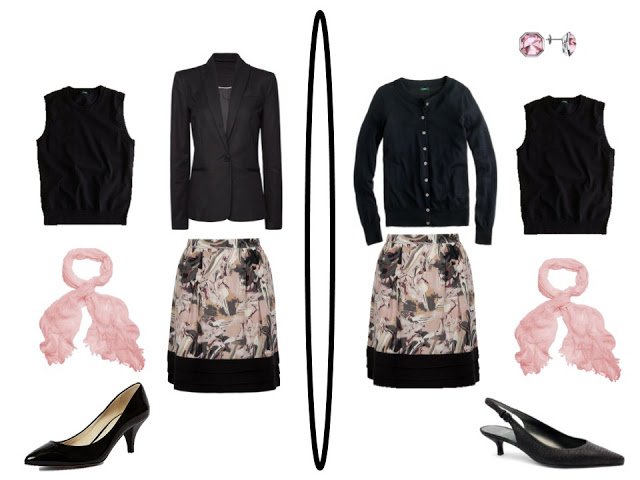 And a simple striped top has a lot of potential, too. Shopping, once you have a plan and some well-defined core colors, becomes somewhat less difficult, and often much more successful.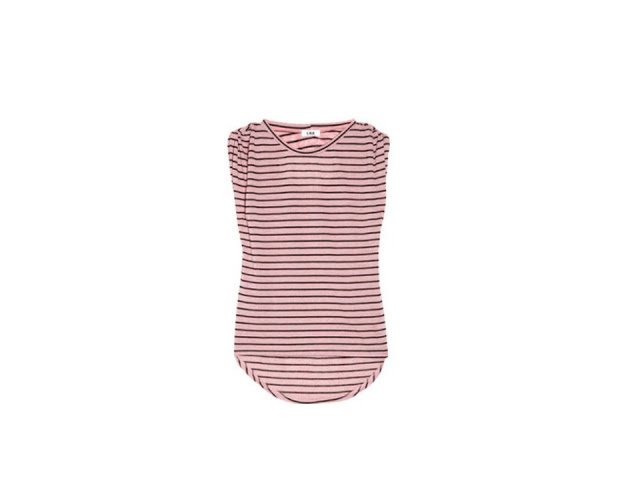 striped top – LNA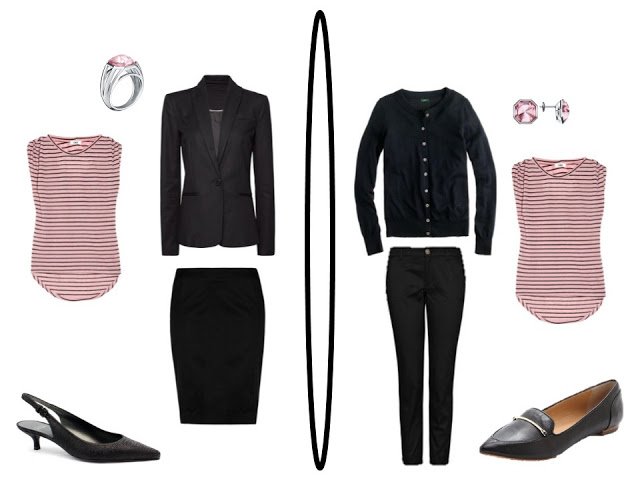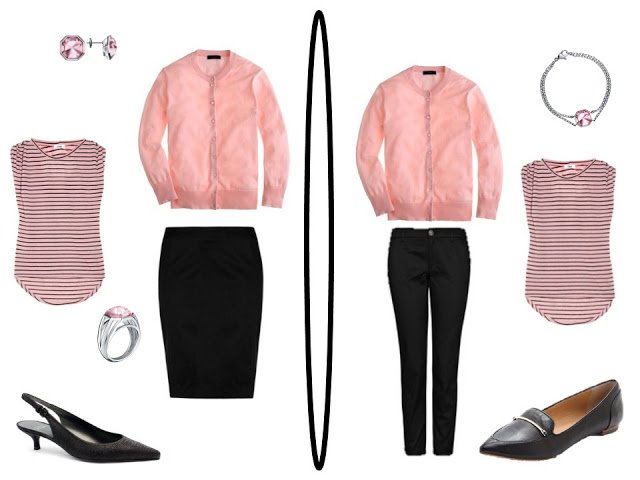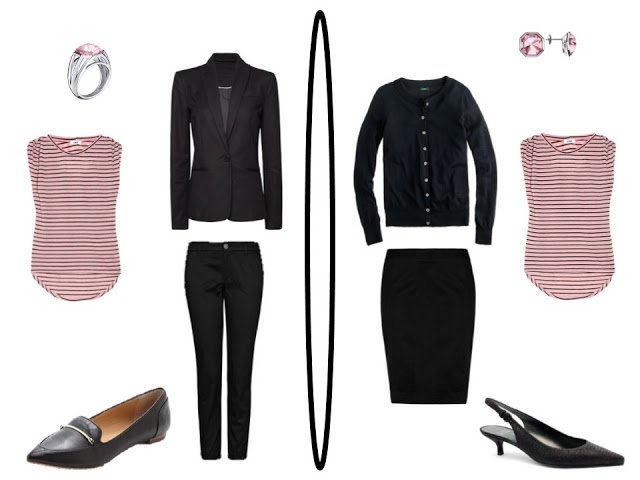 love,
Janice