I'm not going to share with you what I wore last week, because with the exception of two days in the office, I wore flannel pajamas. Constantly. For five days, while I recovered from a stomach virus of Olympic strength. Instead, I've aggregated all of the accessories that I wore during January, for our consideration.Bear in mind that the REAL Project 333 starts with 33 items of clothing AND ACCESSORIES for three months, and that there are lots of people making that work beautifully. I'm currently doing the sissies version of 333, which has 33 items of clothing and unlimited accessories.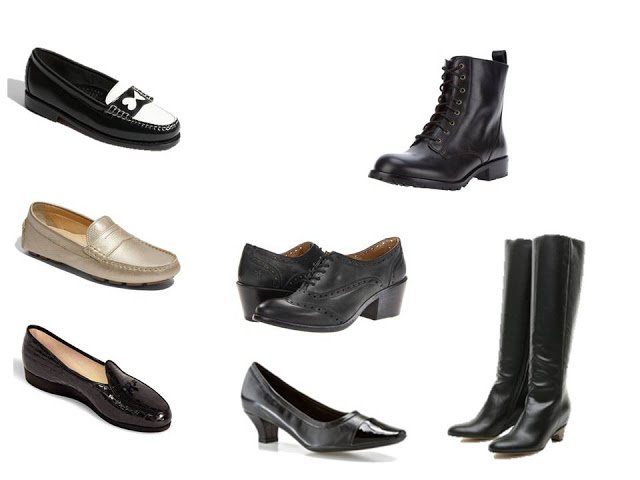 First up are my shoes – only seven pair, including two pair (the black & white, and the gold) which many people wouldn't wear during the winter. I shun such restrictions… But it's amazing how far I could get through the winter with just loafers, pumps, short boots and tall boots.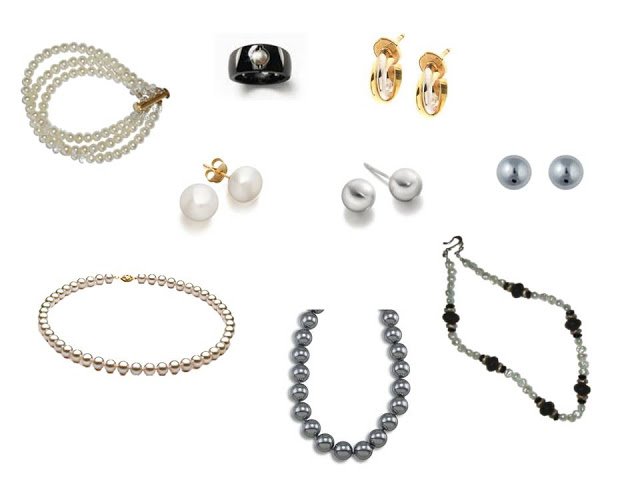 Jewelry: Pearls, pearls, pearls… I wear the same jewelry week in and week out…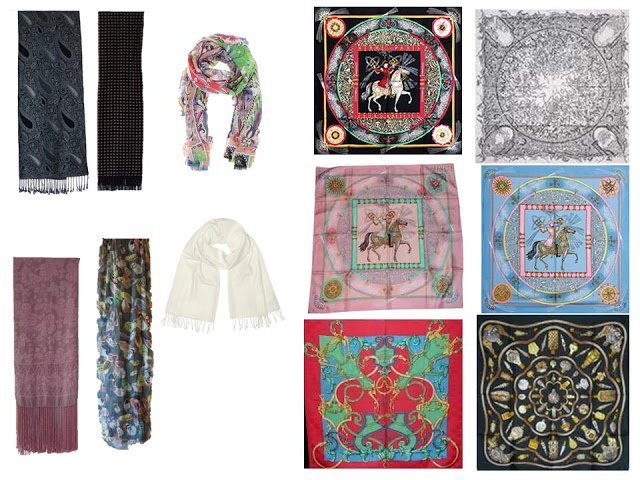 Scarves! Here's where the fun starts in my wardrobe – I buy a scarf every three to six months, and I keep them all forever. After 25 years of collecting, there's a scarf in my closet for every mood and every outfit.