May 14, 2012
People ask me every day how to build a capsule wardrobe. There are as many different approaches as there are women in the world, but one of my favorite ideas is to work in "pods" of four garments. Find a color and fabric that really REALLY appeals to you – one that sings to your heart, and either buy or have someone make for your four core garments – two tops and top bottoms.
Seamstresses are going to be very useful friends…
And note, everything in this entire post is from L.L.Bean. I love them, and they've never (yet!) given me a single piece of clothing in exchange for shamelessly promoting them…
Immediately, you have four new outfits: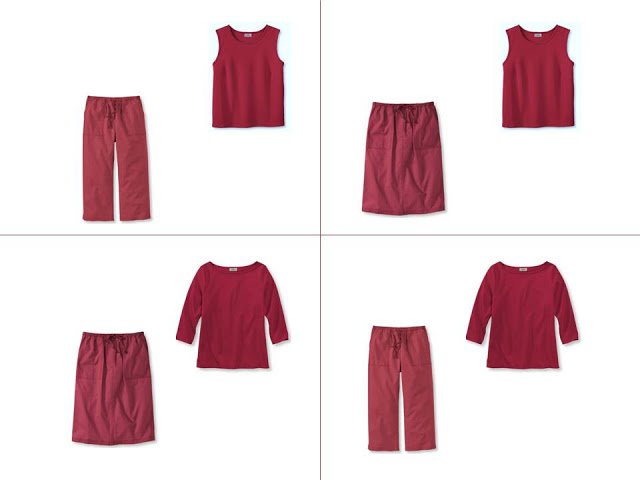 But no matter how much you love nautical red, you can't live in it 24/7. So let's integrate four neutral-colored items, which you may already own.
Your options have just expanded A LOT: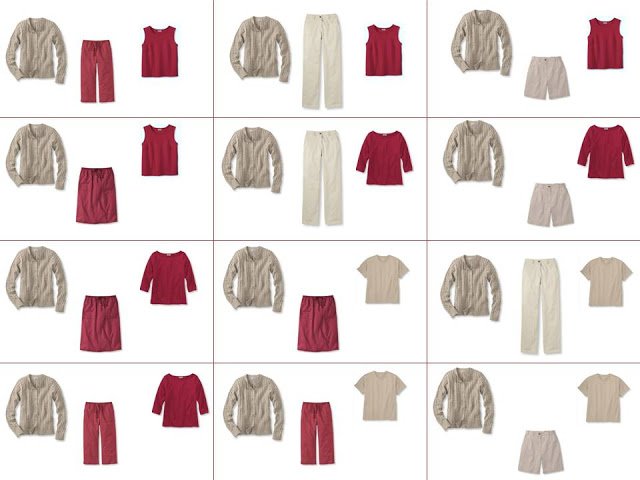 Of course, you're still working with only three tops, which makes laundry a little bit challenging. So let's make the next four items shirts, tee shirts and tank tops, to get you enough mileage to go a week without laundry…
You've got a summer's worth of outfits now!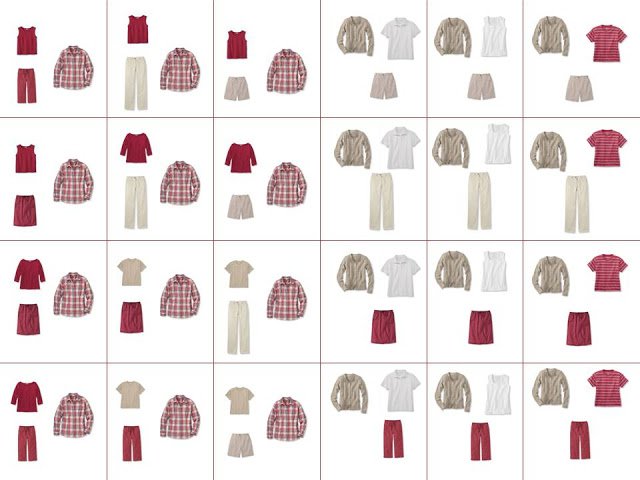 To make everybody in your new wardrobe play nicely together, four inexpensive, essential summer accessories will integrate everything, and give you a certain "planned" look that is always desirable:
The options for these "foursomes" are nearly infinite. And this is a great structure to use when building travel wardrobes, too…
love,
Janice