Way back when, Vivienne assured me that she was not always going to have a wardrobe of black, white and red garments – she fully intended, as her hair turned gray, and her skin tones softened, to transition to gray, rose, and cream.
This is how I envision than transition…
Her original wardrobe, as we pictured it here, is this: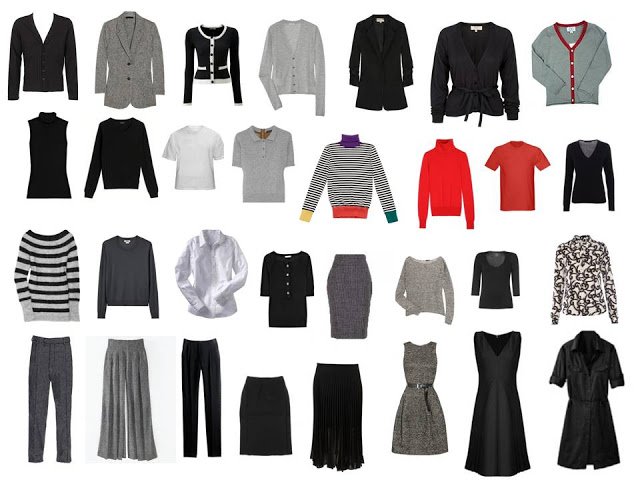 The first thing I could picture would be a feeling of discomfort with bright red. Not every day, but just a sense that these garments were moving to the back of the closet… so they move out and a beautiful rose pink takes its place.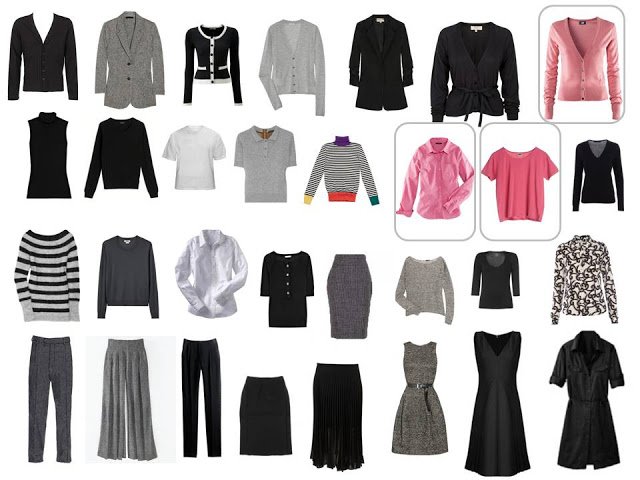 The strongly contrasted black and white pieces would next make way for more muted items…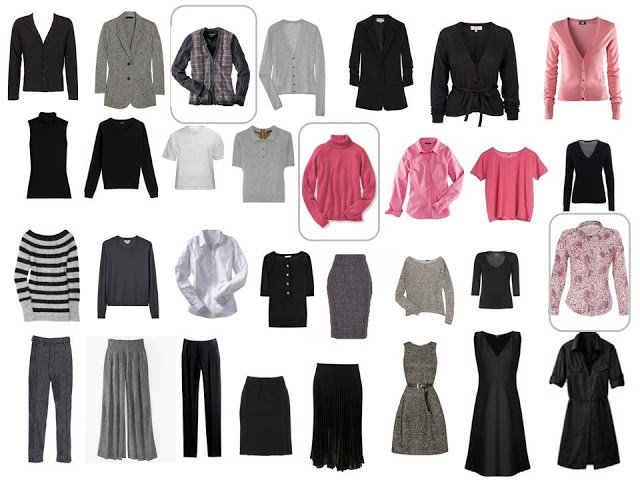 Black garments worn near the face would gradually give way to more charcoal gray.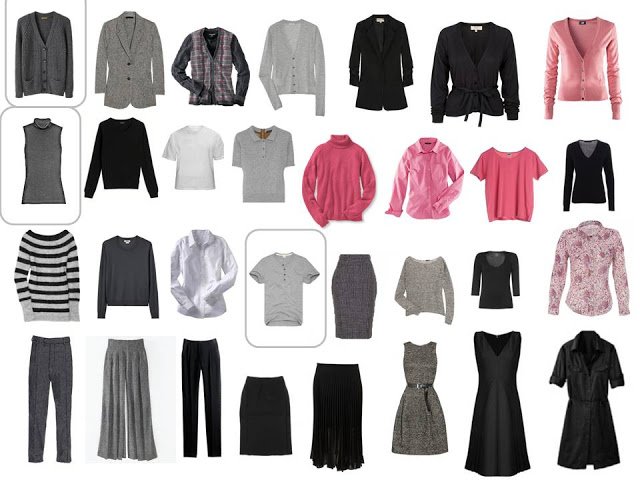 As other black tops are ready to be replaced, they might cede their position in the wardrobe to a beautiful grayish blue – a lovely color with gray hair.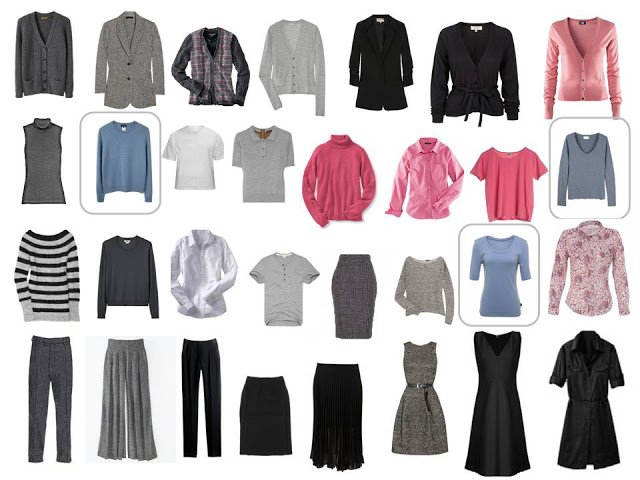 The striped sweater will give way to a sweater that's very similar, but a bit more gentle in it's contrast. And the black dresses will soften to gray…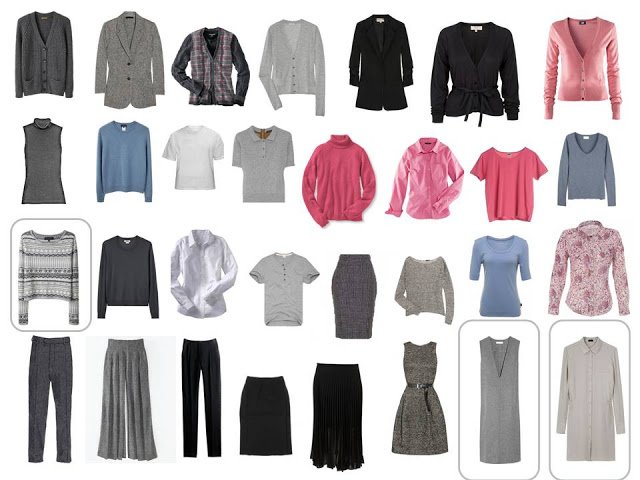 Starkly white shirts and dead black cardigans will migrate to a soft, flattering cream.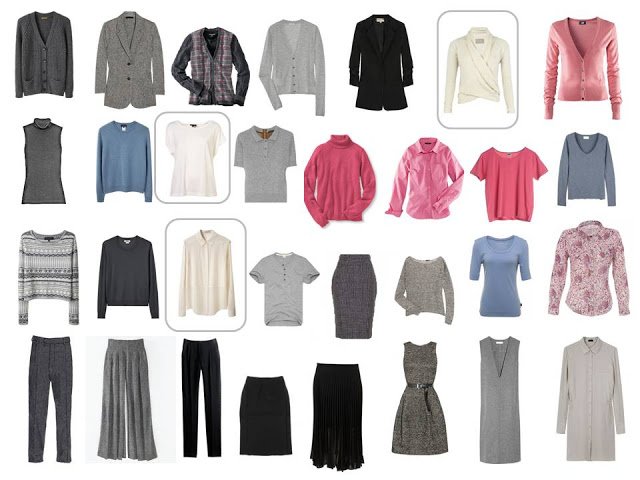 And some day, the black suit will reach the end of its road, and be replaced by an equally versatile, but more more uplifting winter white.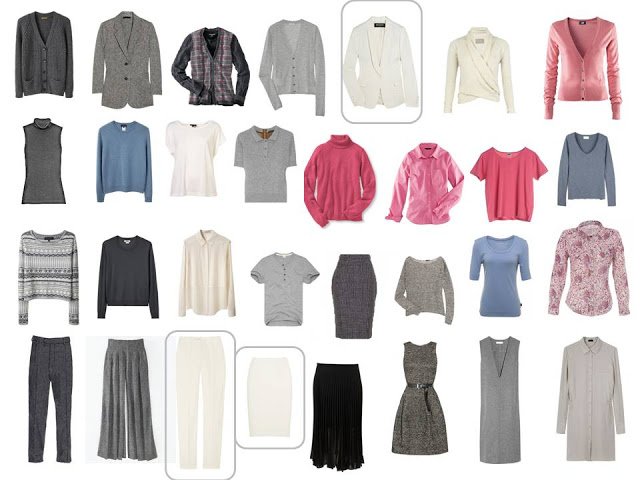 The beautiful, dressy and versatile silk skirt could stick around for years. But some day, an incredible skirt in pastels and gray will be the irresistible finishing touch on the wardrobe evolution.