The lovely Kate asked for a wardrobe "rich medium brown, tan/caramel/cognac, and army green. For the colors any mix of light olive green, mustard yellow, orange, teal, plum, and terra cotta.". This one doesn't include all of those, but it's a start. And there are more autumn hued wardrobes under construction, so stay tuned! And thanks, so much, for your request.
Remember, if there's something special you'd like to see in a wardrobe, just leave me a comment and I'll put it on the list!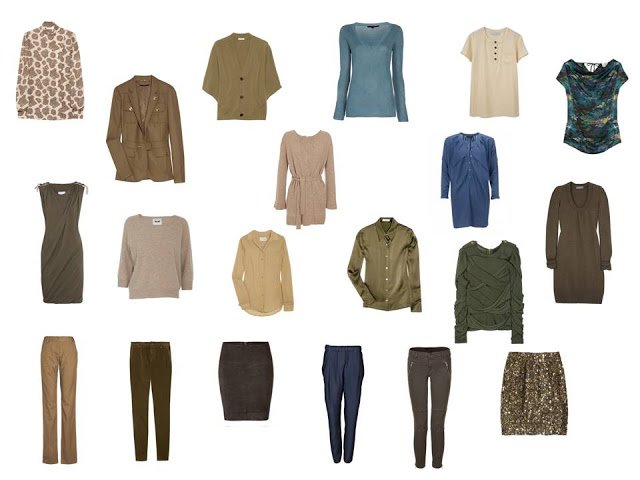 All images comes from Polyvore, although I don't actually built the vignettes there. Check out their most wonderful sight – full of beautiful things!