Someone brilliantly requested that I build them a wardrobe based on the colors of the abalone shell. With the inspiration I got from looking at abaloneshelljewelry.com, I built the following: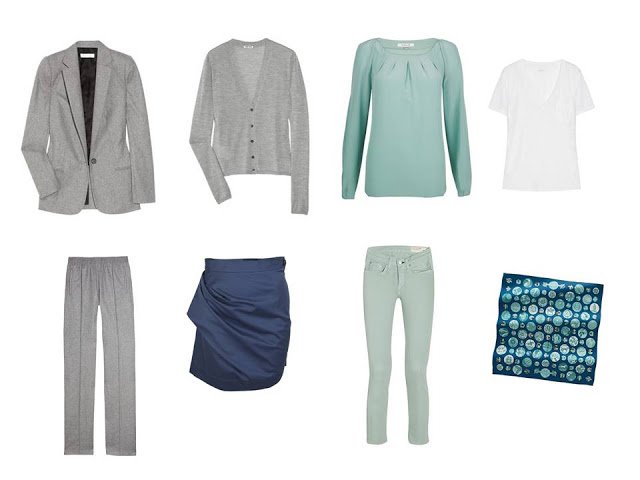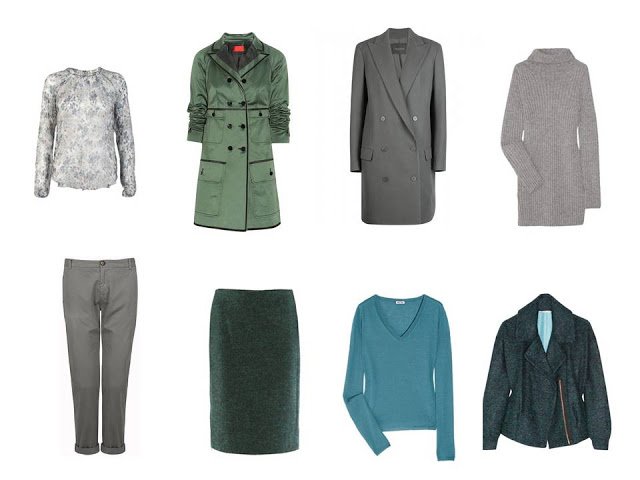 blouse – L'Agence (
similar here
), Trench coat – Z Spoke by Zac Posen, Winter coat – Calvin Klein
Collection, Dress – Chloe, Pants– Current/Elliott, Skirt – Diane von Furstenberg, Sweater –
Miu Miu, jacket – Diane von Furstenberg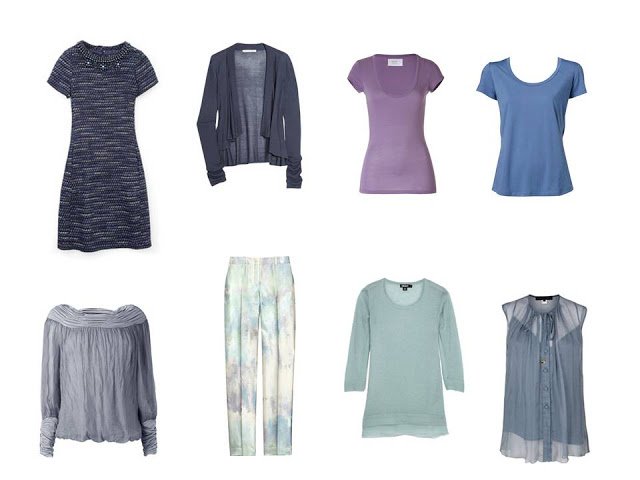 Dress – Moschino Cheap & Chic, Cardigan – Twenty8Twelve, Lilac tee– Market,
Blue tee – Witchery.com.au, Long-sleeved top – Phase Eight, Pants – Michael Kors,
Sweater – DKNY, Sleeveless blouse – Elie Saab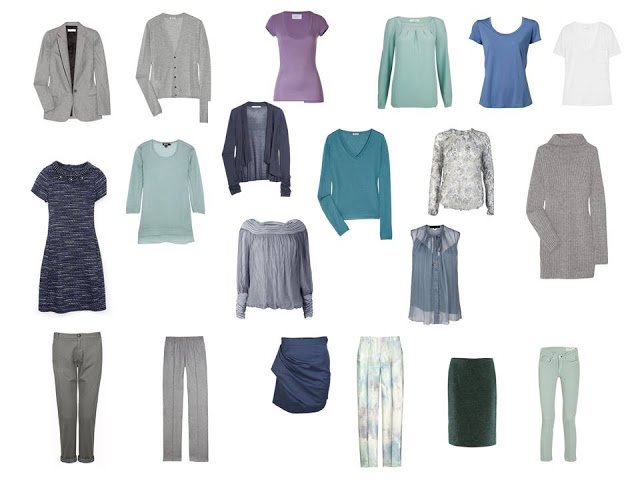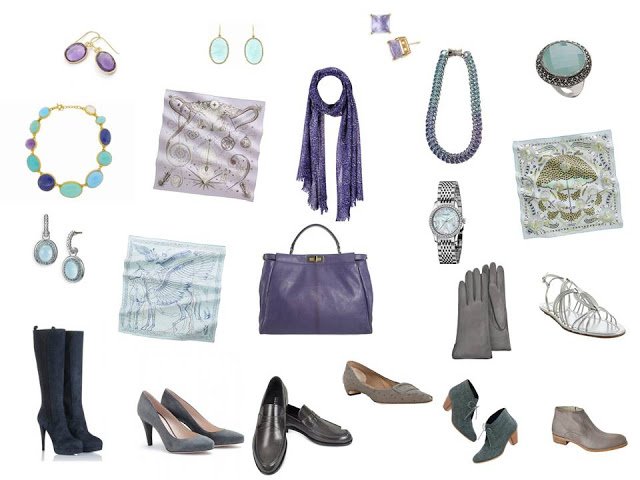 Square scarves – Hermès, Handbag – Fendi, Oval amethyst earrings – Melissa Lo,
Links necklace – Bex Rox, Blue agate ring – Max and Chloe, Mixed stone necklace – Ylang 23,
Lilac stud earrings – Kate Spade, drop earrings – Ylang 23, Blue topaz hoop earrings – John Hardy,
Watch – Gucci, Tall boots – Yves Saint Laurent, Gray kitten-heel pumps – Marc Jacobs,
Gloves – Forzieri, Paisley muffler – Crumpet, Gray suede pumps – Miu Miu, Gray penny loafers –
Fratelli Rossetti, Gray short boot – N.D.C., Silver flat sandals – Prada,
Denim boots – Madewell.com
Thanks so much for the FASCINATING request; I hope you like the results.
Anybody interested in a custom wardrobe, just leave a comment (even an Anonymous comment!) with the particulars of what you'd like to see. It could be based on a particular painting, or scarf, or just your favorite colors. And for those of you with pending requests – I'm hard at work to find you the PERFECT items!