Someone brilliantly requested that I build them a wardrobe based on the colors of the abalone shell. With the inspiration I got from looking at abaloneshelljewelry.com, I built the following: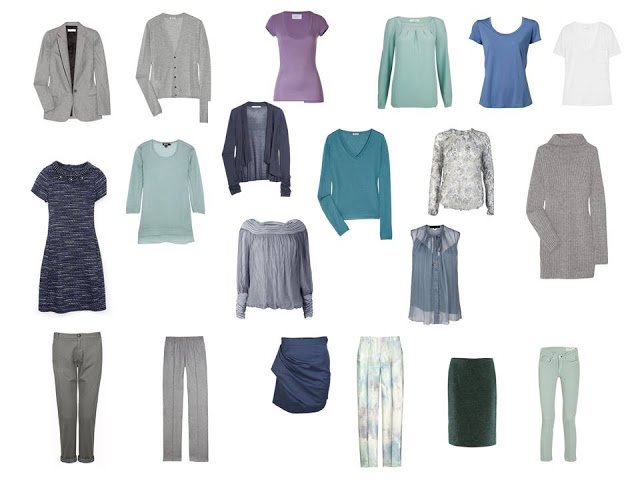 Thanks so much for the FASCINATING request; I hope you like the results.
Anybody interested in a custom wardrobe, just leave a comment (even an Anonymous comment!) with the particulars of what you'd like to see. It could be based on a particular painting, or scarf, or just your favorite colors. And for those of you with pending requests – I'm hard at work to find you the PERFECT items!