June 12, 2023
Oh, let's look at this some more!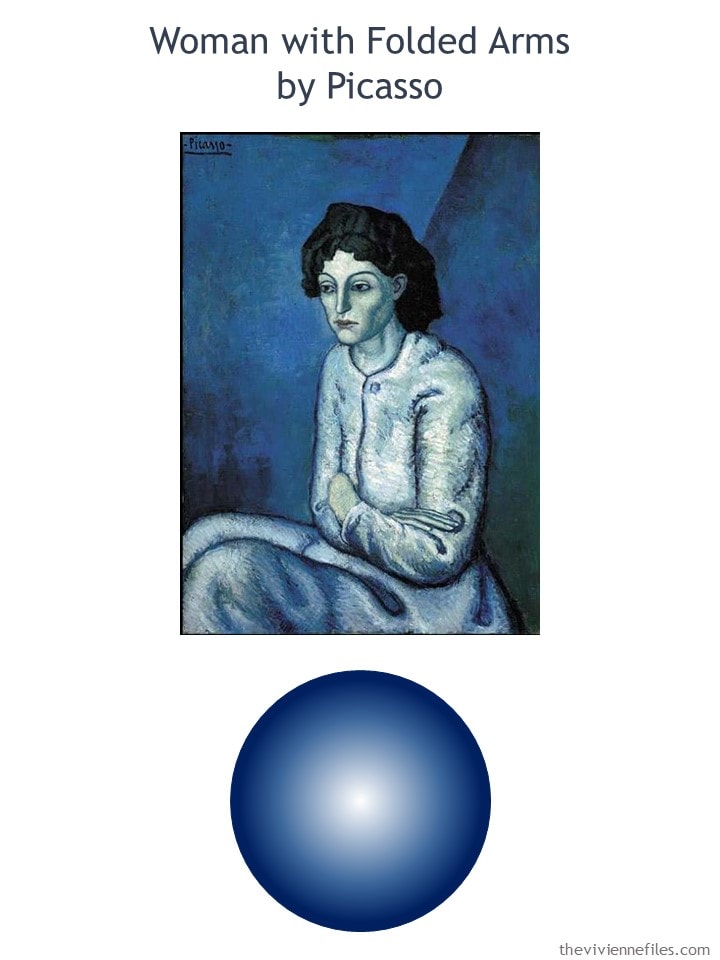 When we left our heroine on Friday, she had a lovely 9-piece travel capsule wardrobe all sorted out for long weekends this summer:
Wise people learn from their successes, and when your deeply-held preferences work out well, why not continue on that path?
Since the weather is warm, our heroine realized immediately that a few white garments might be useful:
And while she wasn't wild about the idea of adding denim to her wardrobe during the warmest weather, chambray is a good option!
Prints? Maybe? I admit that our heroine was strongly drawn to a couple of striped shirtdresses, as well as a plaid camp shirt and matching skirt in shades of blue…. Frankly, she could have picked about 20 more garments from Alex Mill…
But she chose these 2:
So now she has a 17-piece summer wardrobe – probably enough for many of us!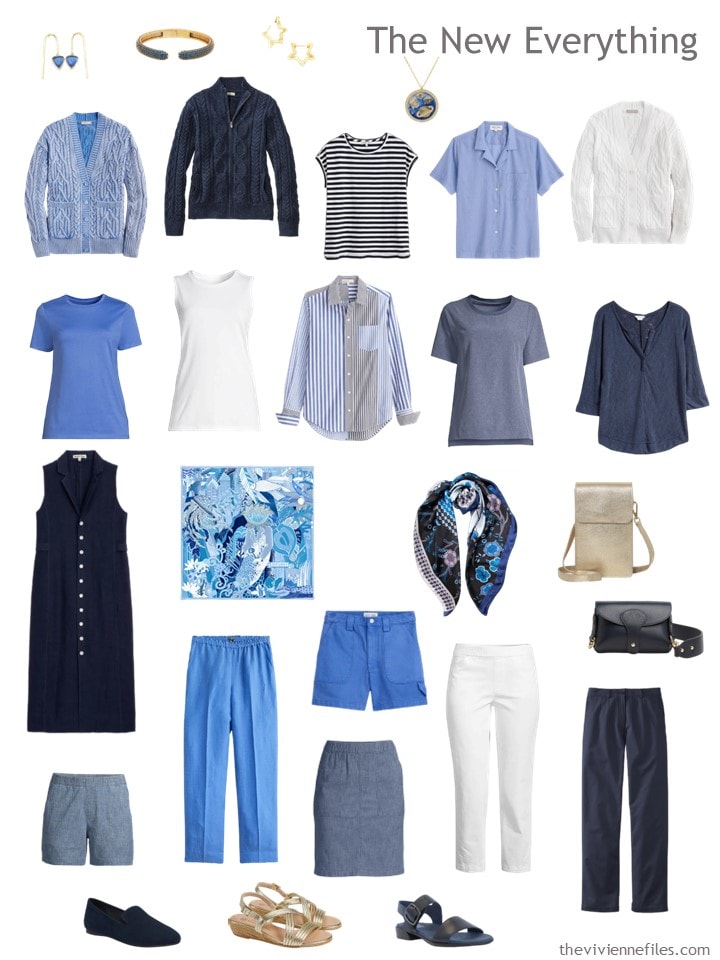 What can she do with all of these new clothes? A TON of things…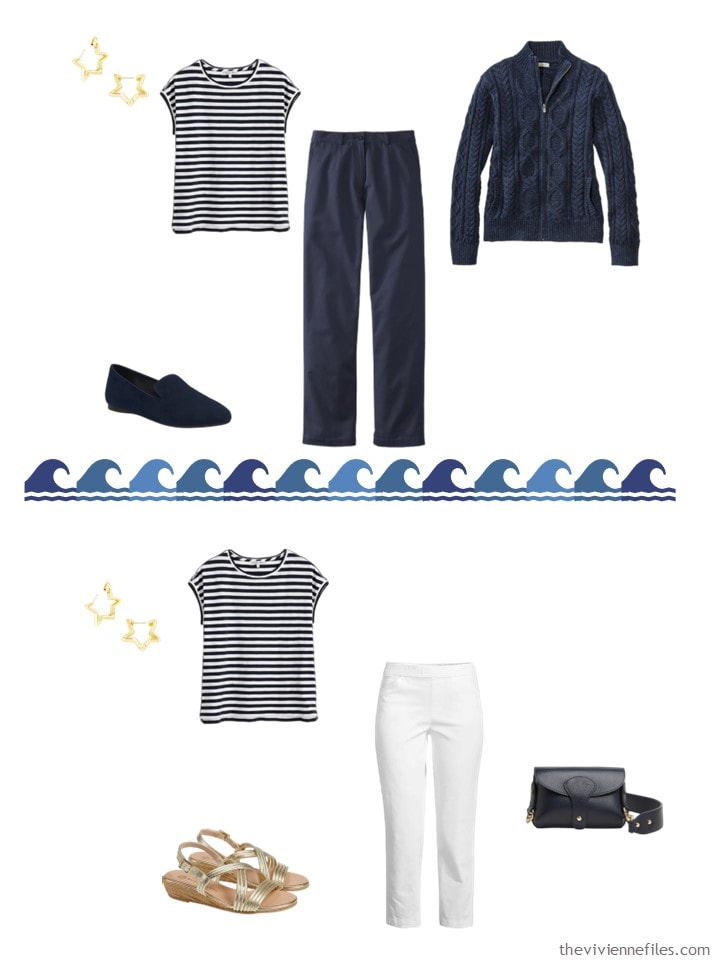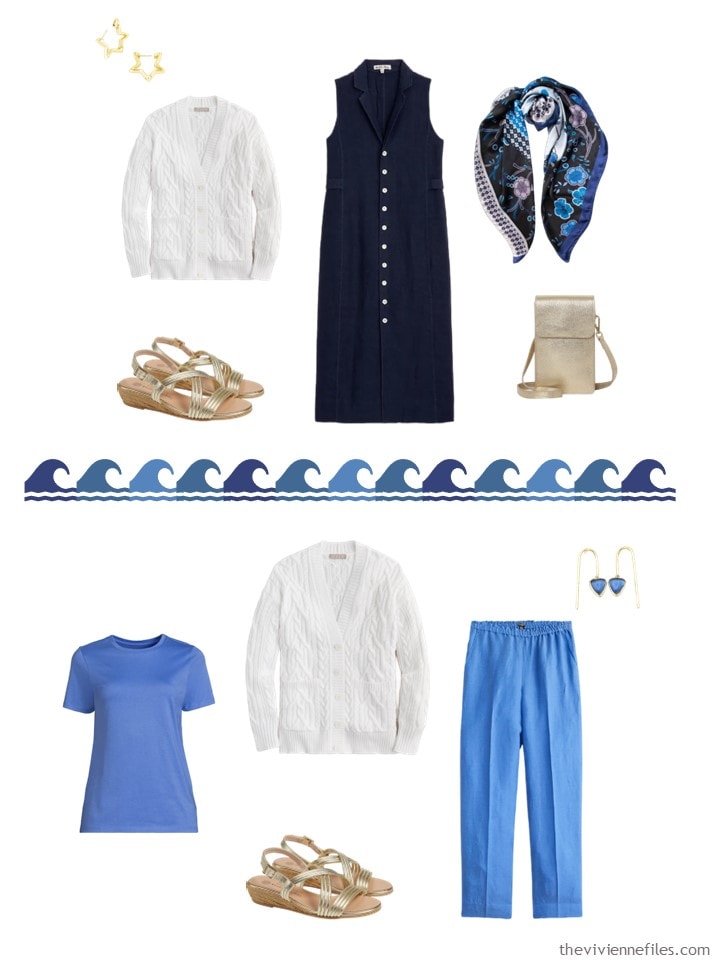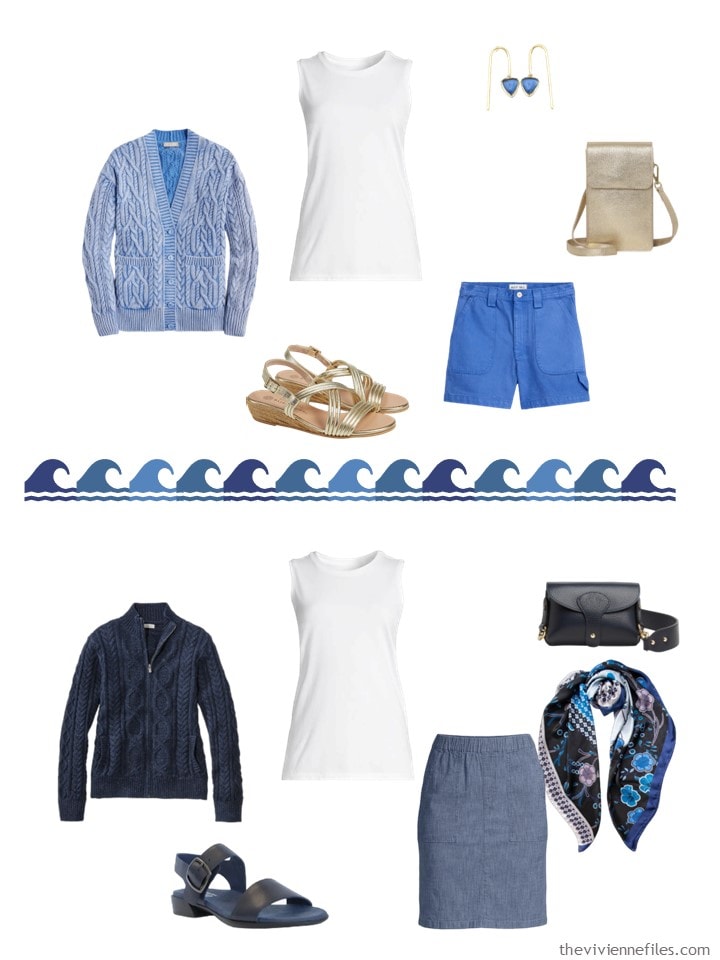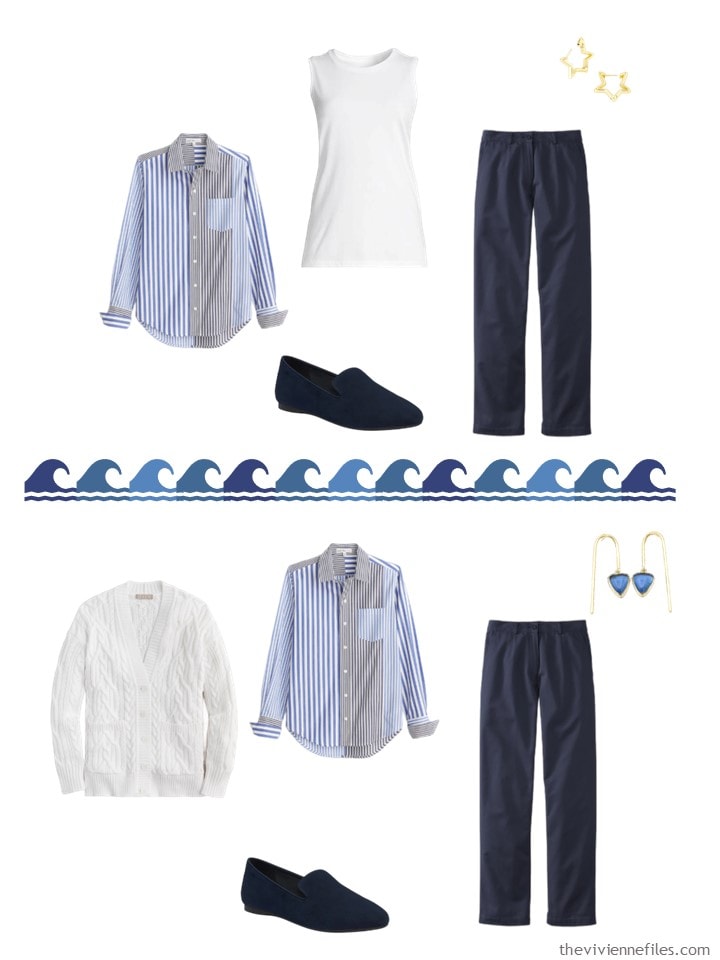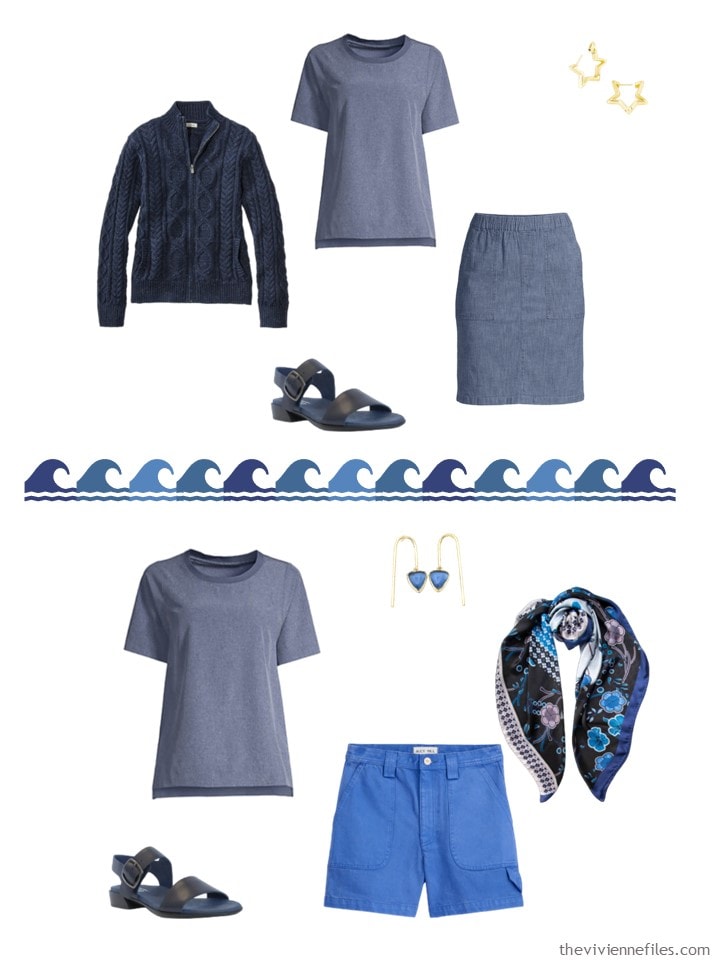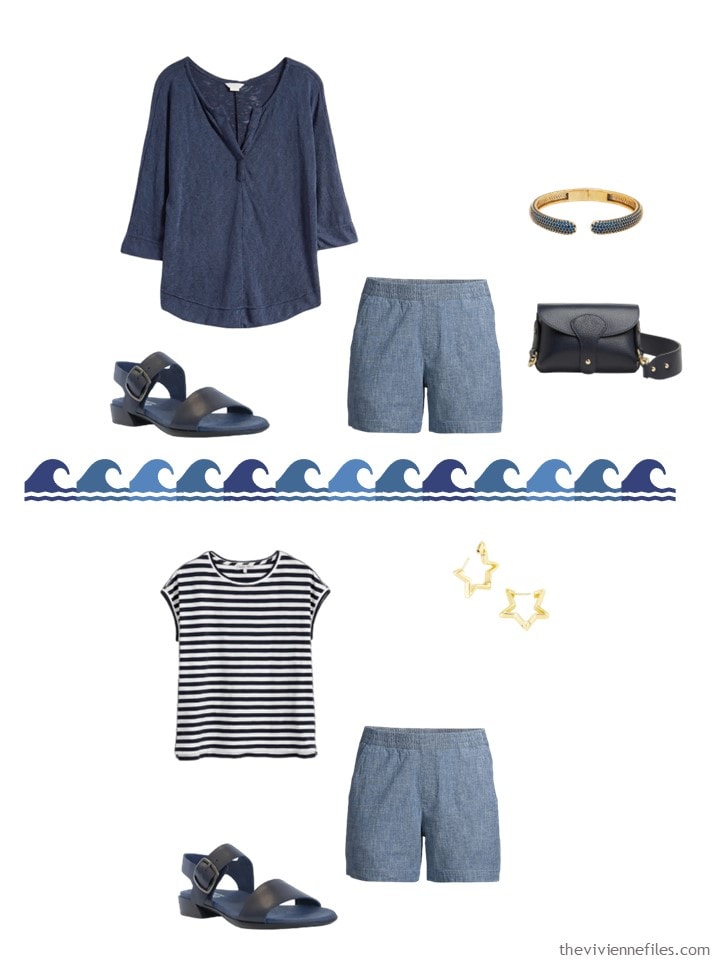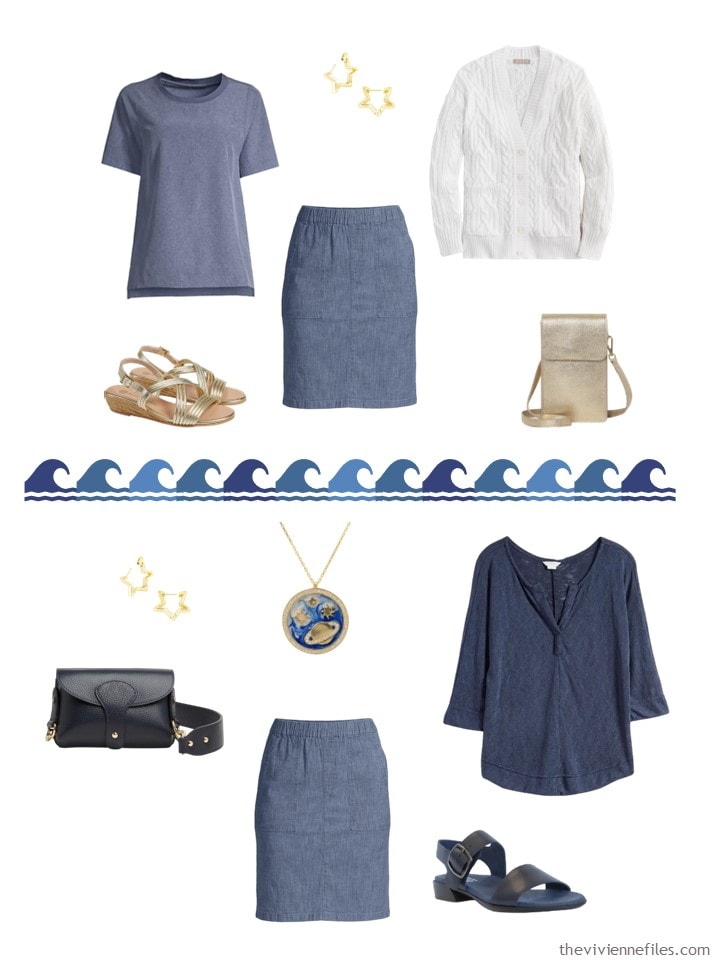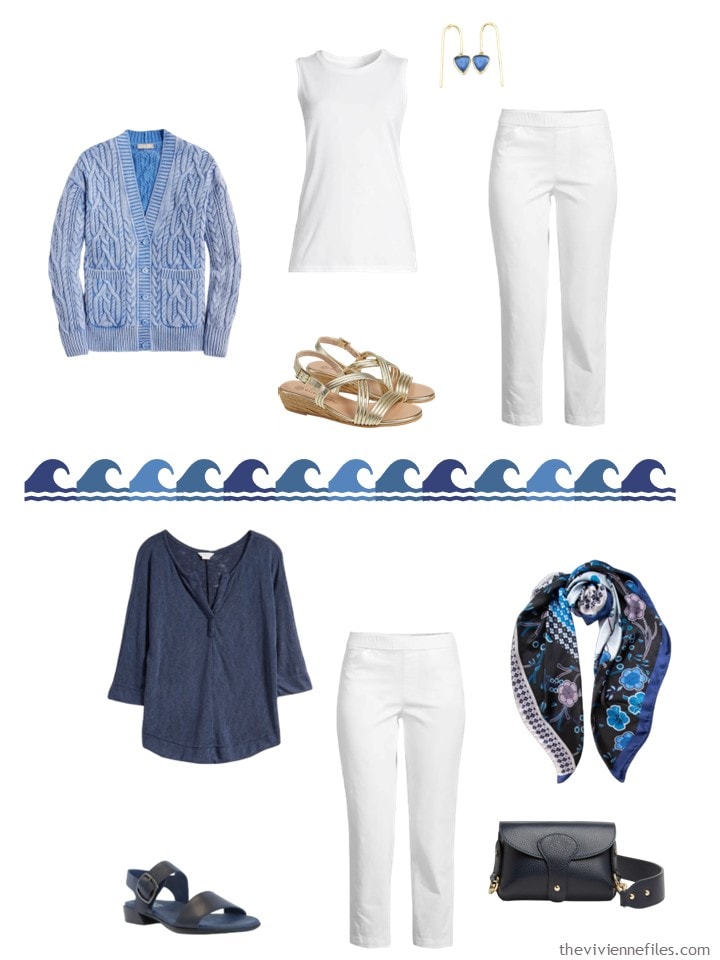 Part of what made this wardrobe relatively easy to assemble is that blue isn't difficult to find, and the blues carried by Alex Mill all seem to go together well.
Maybe as fall clothing appears (probably quite soon!), I will try this again with… olive and shades of green? What else do you want to watch for?
If you see art that prompts you to think of a wardrobe like this, don't hesitate to share!
love,
Janice
p.s. Roughly 5 years ago, we accented a navy and white wardrobe with some sky blue – it seems timely!