November 4, 2022
I think this is my favorite…
This imaginary heroine had the exceptional good luck to wander into Banana Republic to do her shopping this month!
One might say she went a bit overboard, but if she's reasonably careful, she should have some of these things for the rest of her life! (I would buy a black suede shirt…)
Everything she's purchased goes beautifully with her existing wardrobe: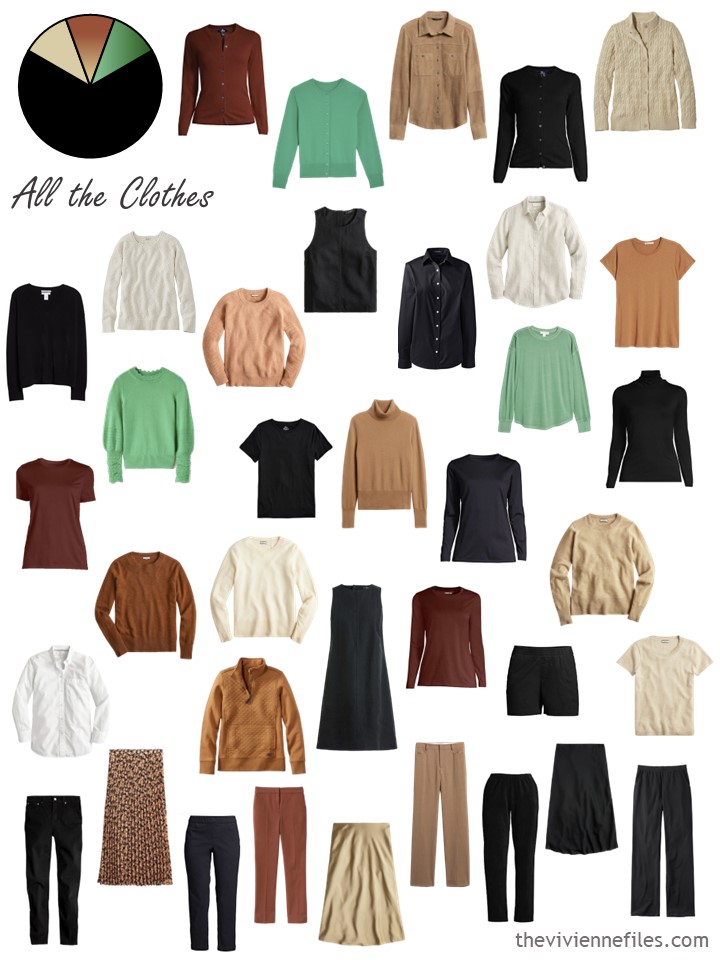 And her accessories are gorgeous: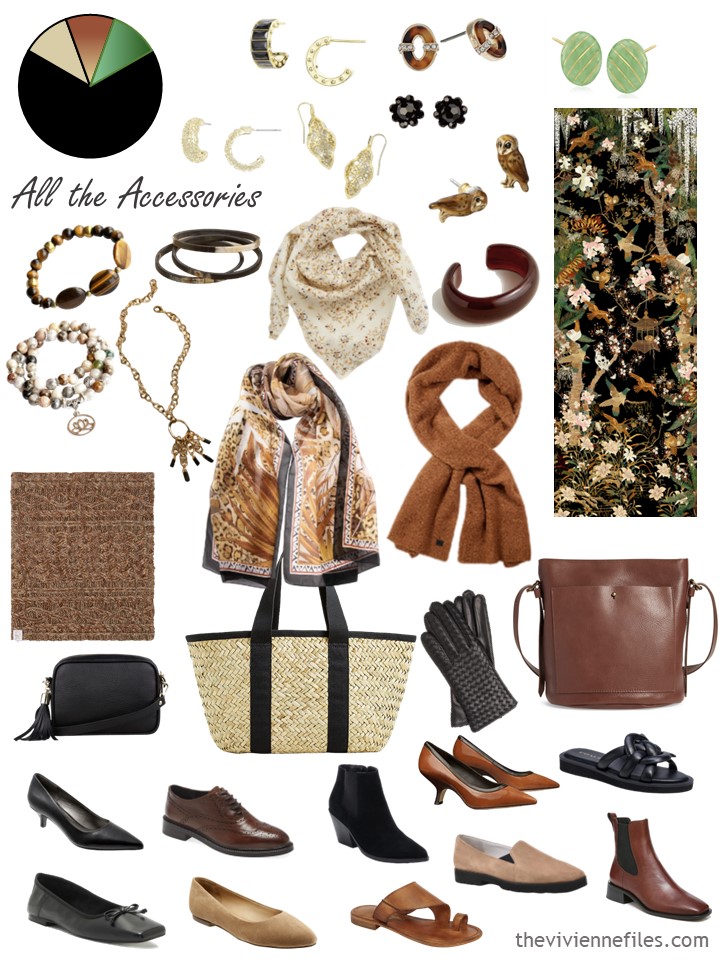 Camel and black look wonderful together, as do camel and ivory. This heroine is going to love her new pieces: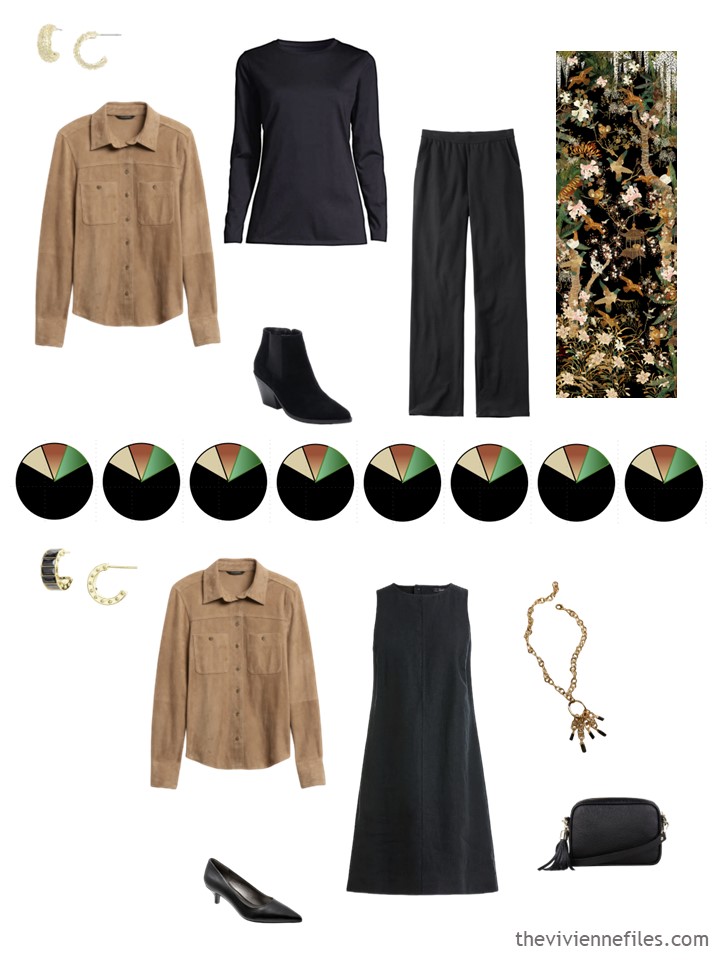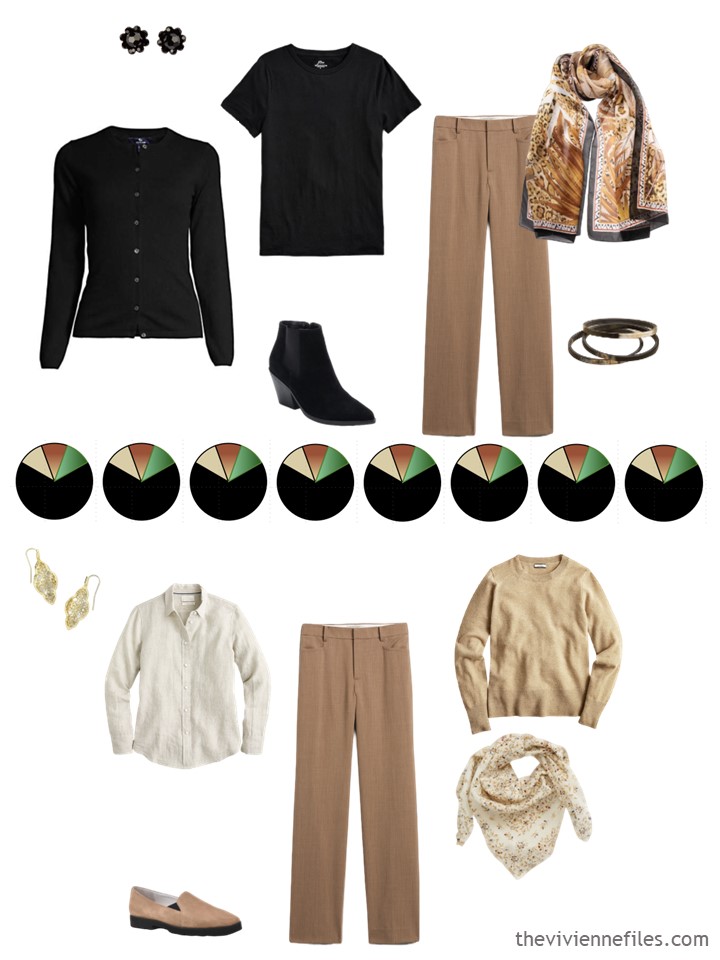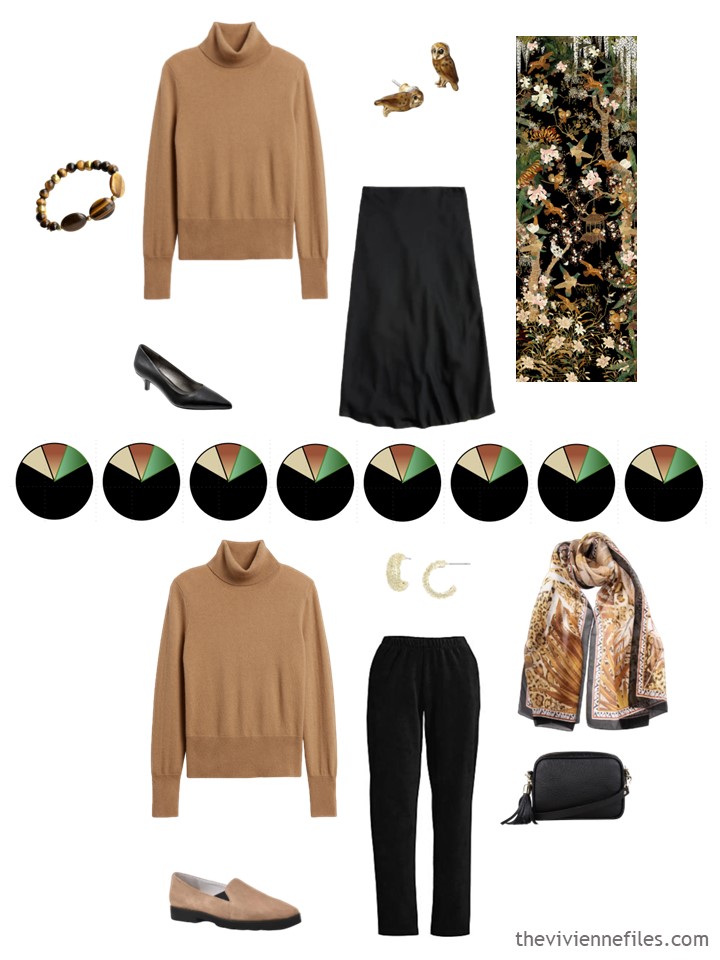 Let's look at our next scarf:
Today's 2nd heroine had the equally good fortune to be in J.Crew when she decided that it was time to treat herself! (I try to stay out of the J.Crew store in Chicago; it's simply too much temptation for me…)
This wardrobe is so appealing…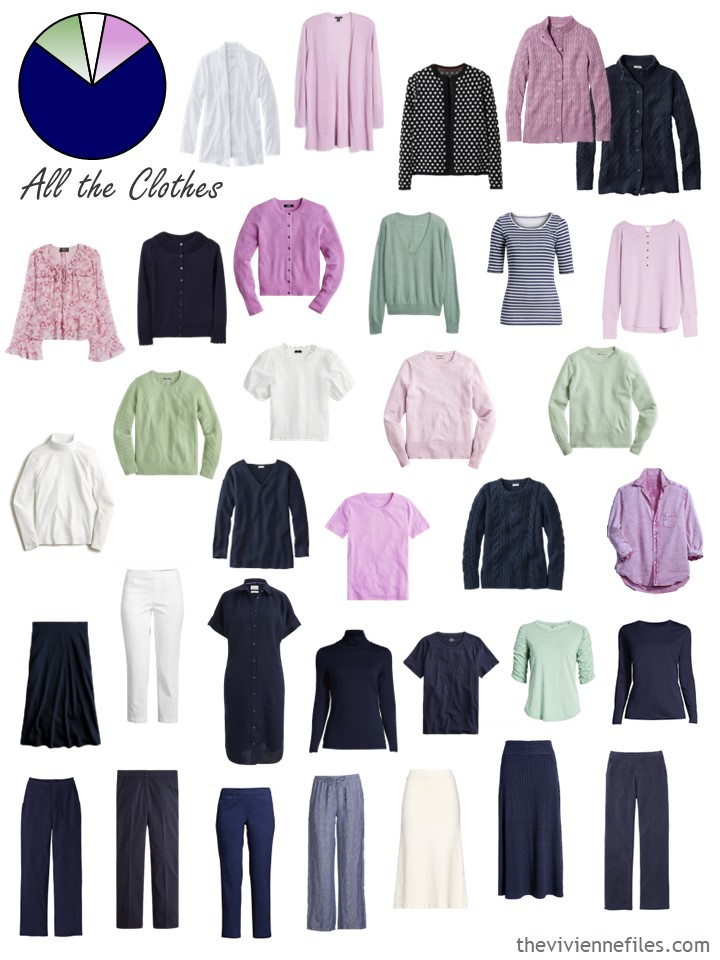 If someone gave me all of these accessories, I would replace my entire wardrobe with clothes to match!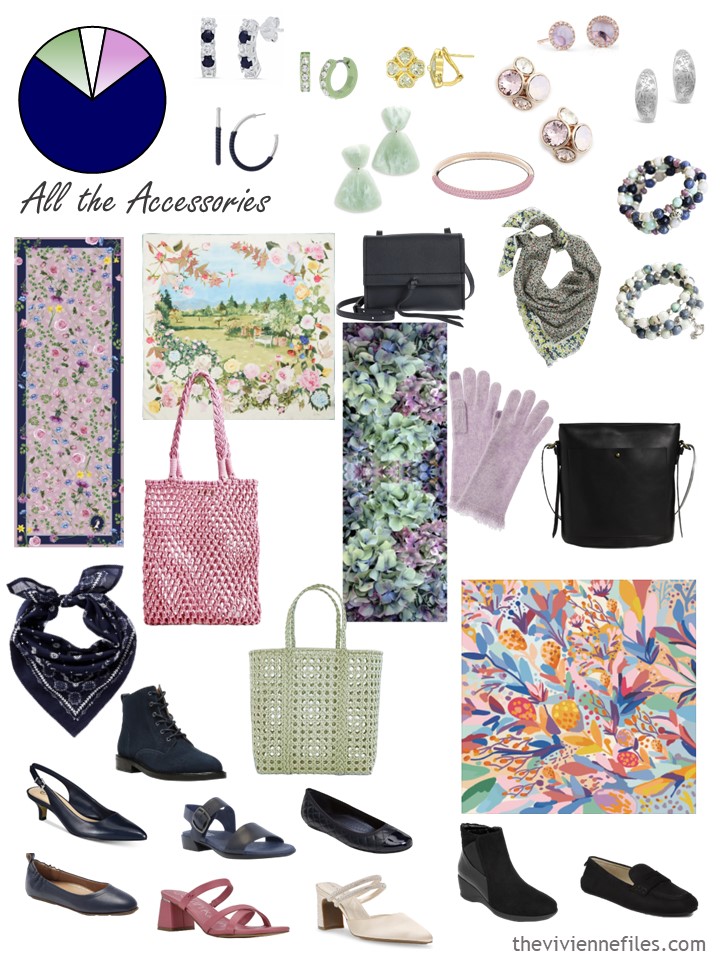 She has plenty of new outfits now. Yes, she has lots of pairs of navy pants, but if they are different fabrics, in different shapes, they will feel different and look different. It can look subtle on a computer screen, but in person make a lot more sense!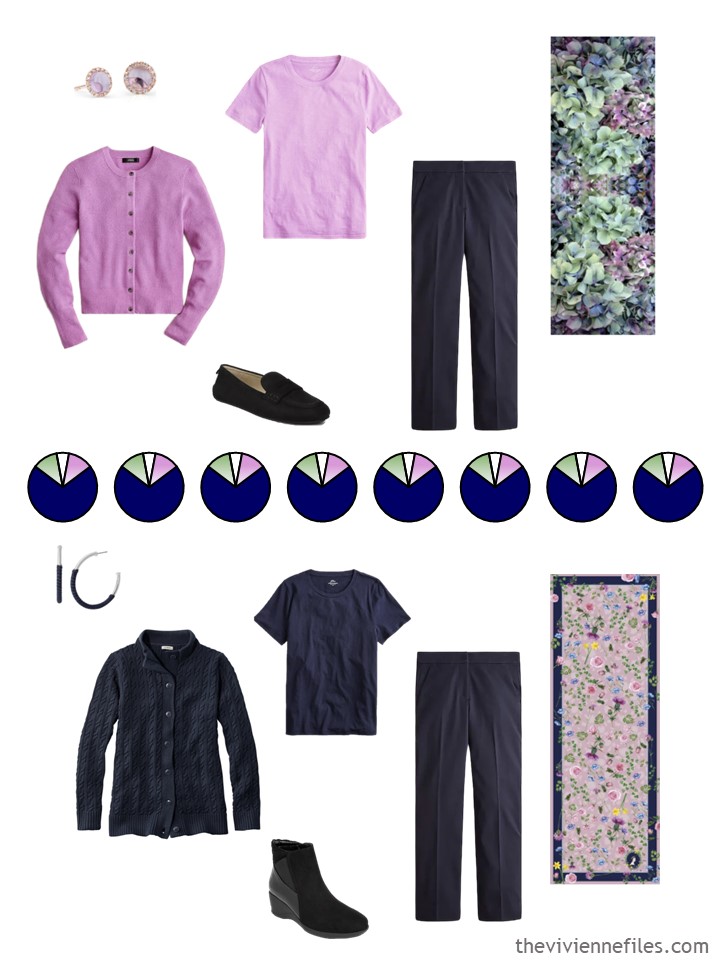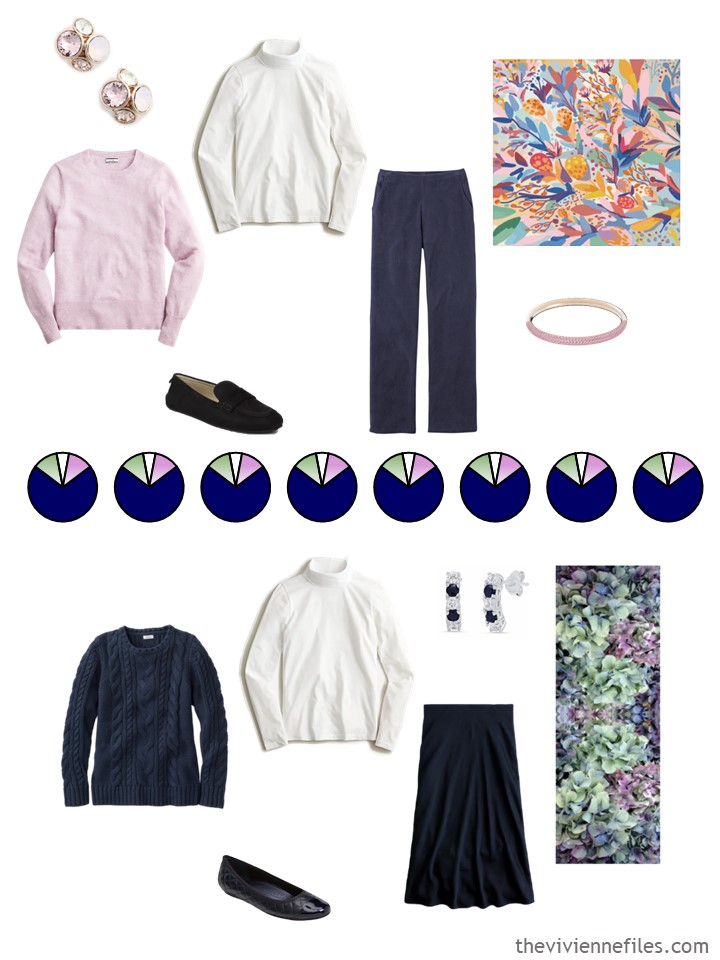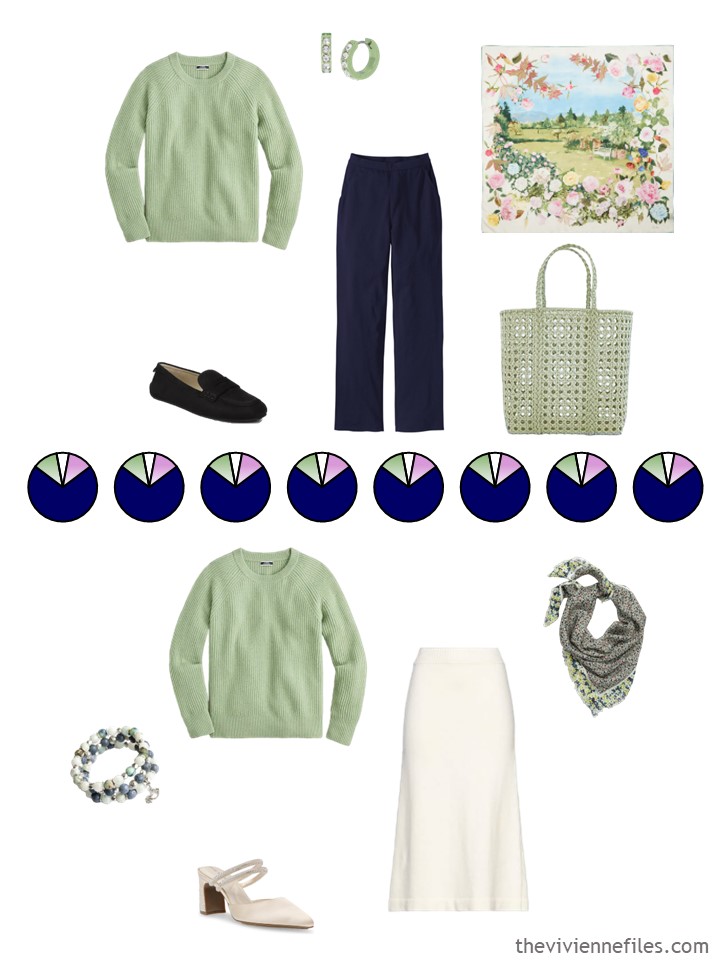 I would wear the first wardrobe here in a heartbeat… but I could probably be talked into either of them without a lot of arm-twisting…
love,
Janice
p.s. Six years ago, we added some soft pink, grey and green accents to The Common Wardrobe…