November 2, 2022
What do you do when you've got a real longing for some new clothes?
What about when you're in a store, and you decide you're going to shop?
That's what I'm thinking about this month… Our first heroine wanders into Boden, and wander out with some interesting things!
Remember, her inspiration is this scarf:
Our heroine was pretty disciplined – she stayed with green and pink accents for her purchases… The sweater, though…
When she brings her new things home (or when they are delivered, more likely!), she can see that the pants blend in perfectly, her green silk top goes with a lot of things, and the paisley sweater… is lovely.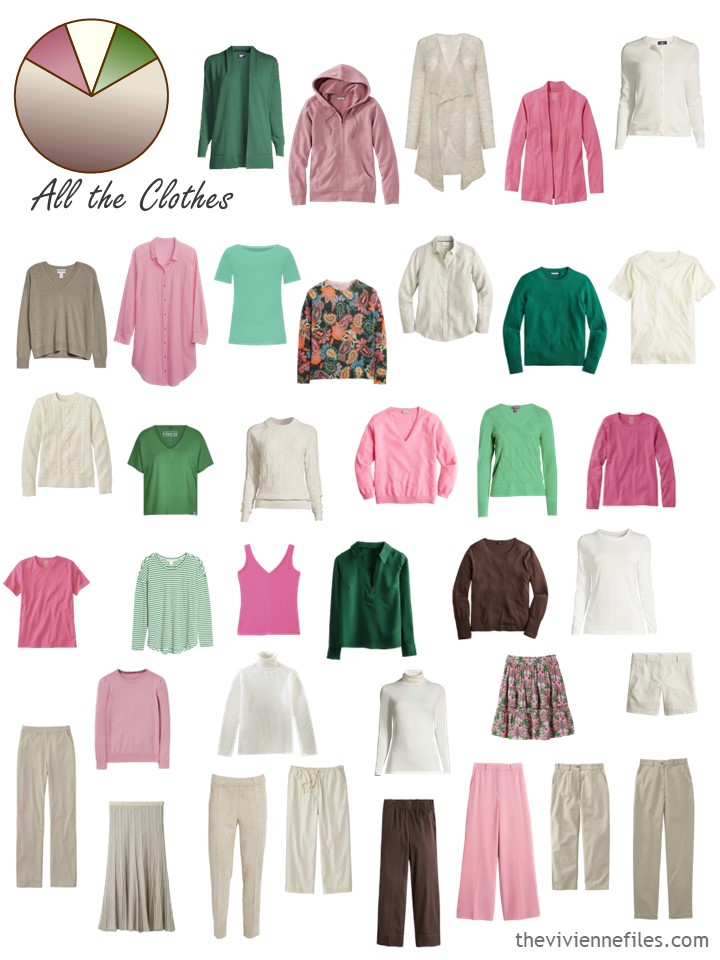 Maybe this is the time for her to remember that her entire wardrobe doesn't HAVE to blend perfectly. It might be more efficient if it does, but maybe that's NOT WHAT SHE WANTS…
Your wardrobe should be what you want, after all…
Her accessories are perfect with everything else: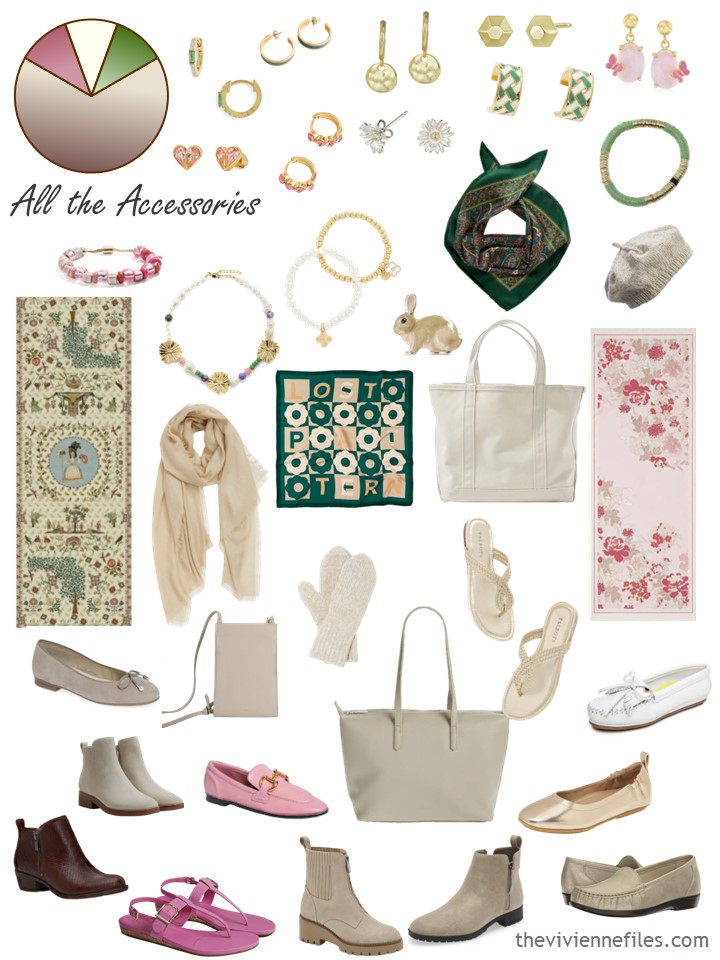 So, before our heroine makes any decisions about keeping/returning her new clothes, she at least needs to see how she might wear them!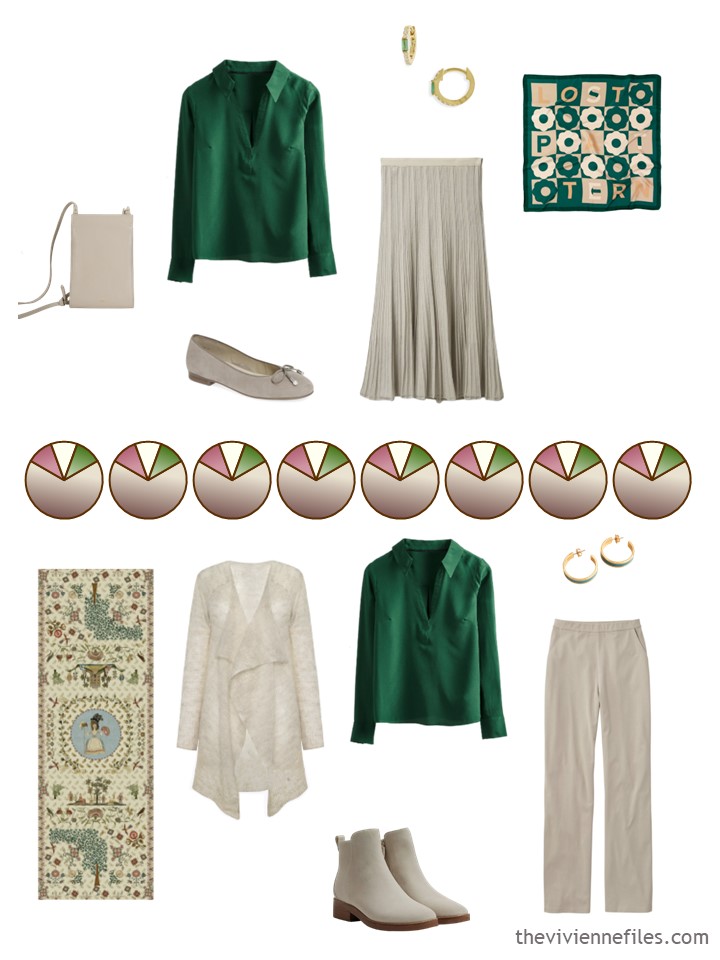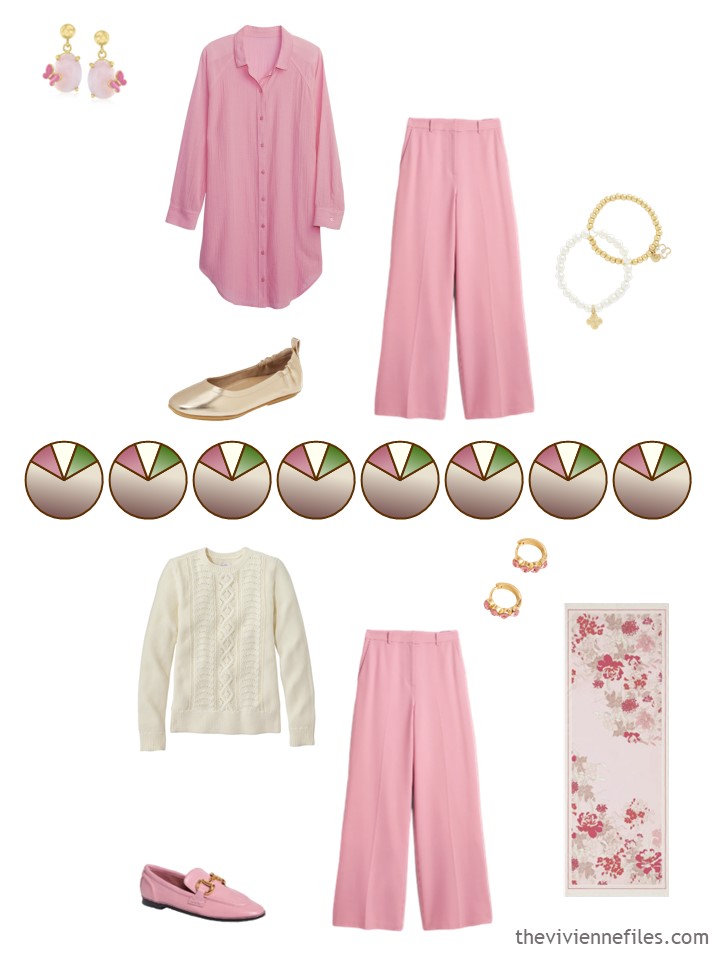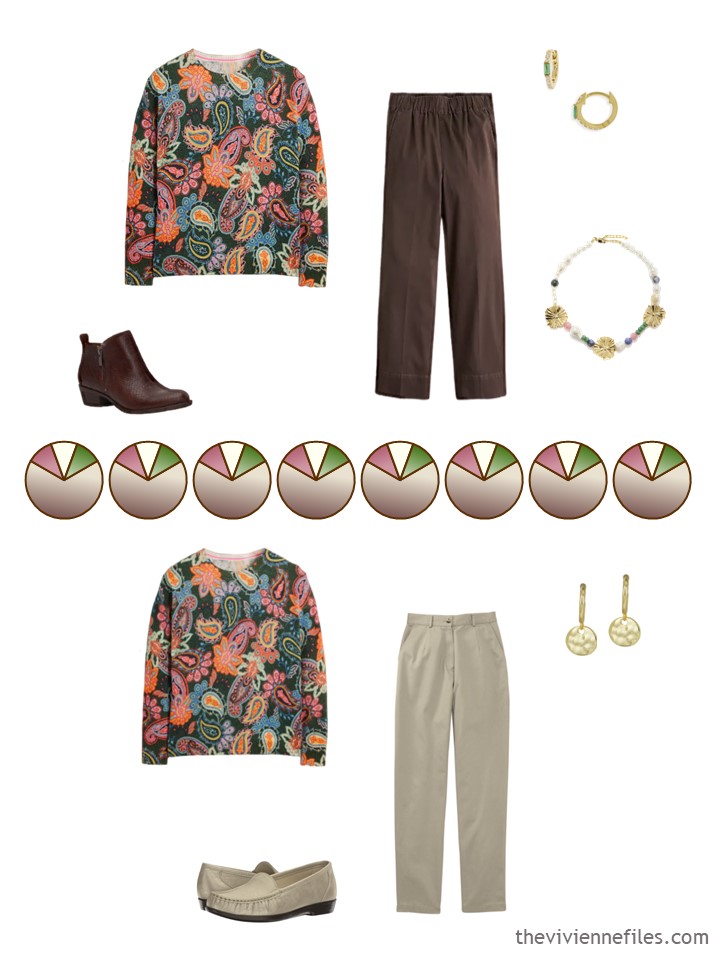 Frankly, I would probably keep all 3 pieces. If you loved the sweater enough to buy it, you need to think seriously about how deep your love is… (start singing the Bee Gee's, all your women of my generation!)
There's nothing wrong with bagging something up and sending it back.
You're allowed to change your mind.
You're allowed to be wrong.
You're allowed to mis-read a color online or in a store.
You're allowed to do what's right for you!
AFTER this was finished, Boden introduced a different sweater – a Fair Isle – that would probably be MUCH better with this wardrobe. In real life, our heroine would probably exchange… in blogging world, we're going to keep the paisley sweater…
Our 2nd heroine is ordering a bunch of things from L.L.Bean for her family to wear for the cold weather. Pajamas? Slippers? That's the place to get them!
And she's going to toss in a few things for herself, too…
Her accessories have to come from another place – L.L.Bean is NOT the place to get jewelry or silk scarves!
But when the packages arrive, and she (calmly and carefully) tears into her new things, she's delighted: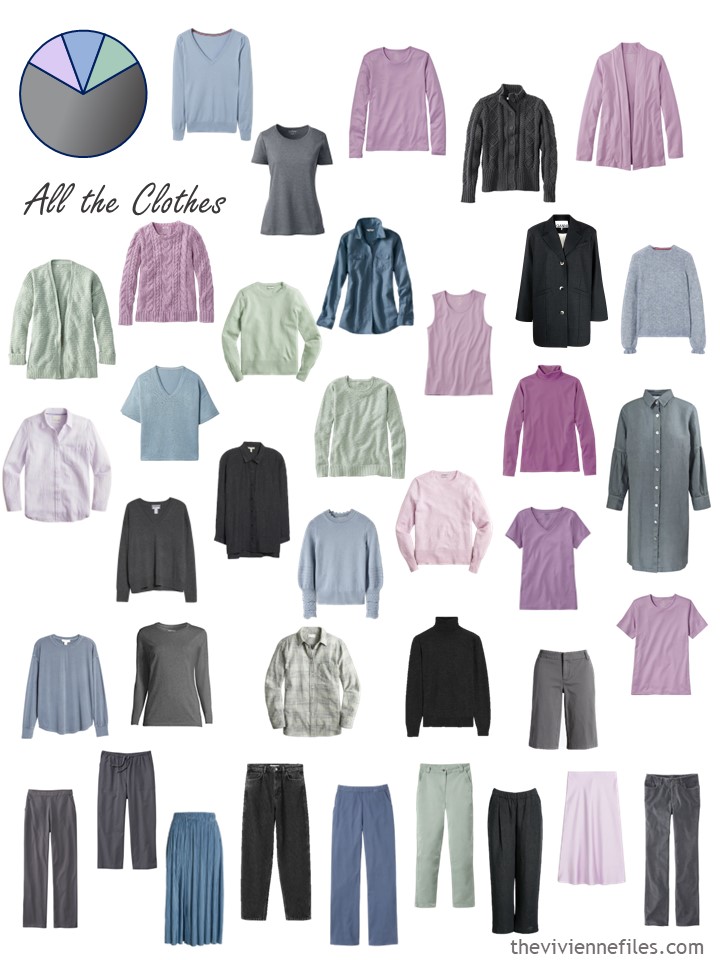 Made for her, she thinks…
And her accessories? Just as perfect!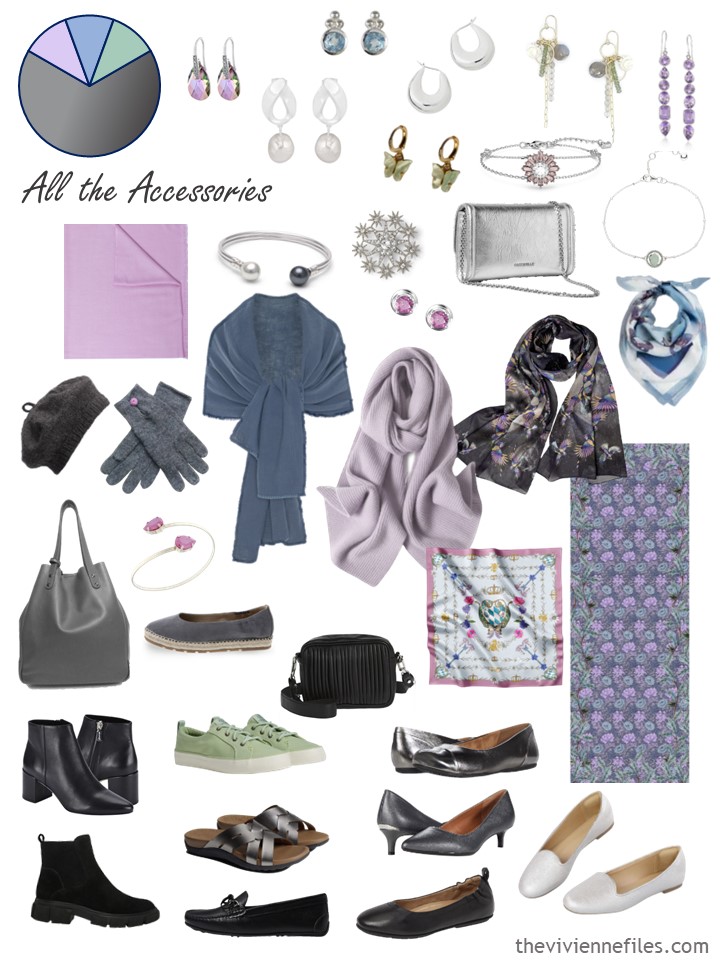 But a smart heroine will ALWAYS try on a new outfit or 2 (or more) to be certain that a purchase is a keeper: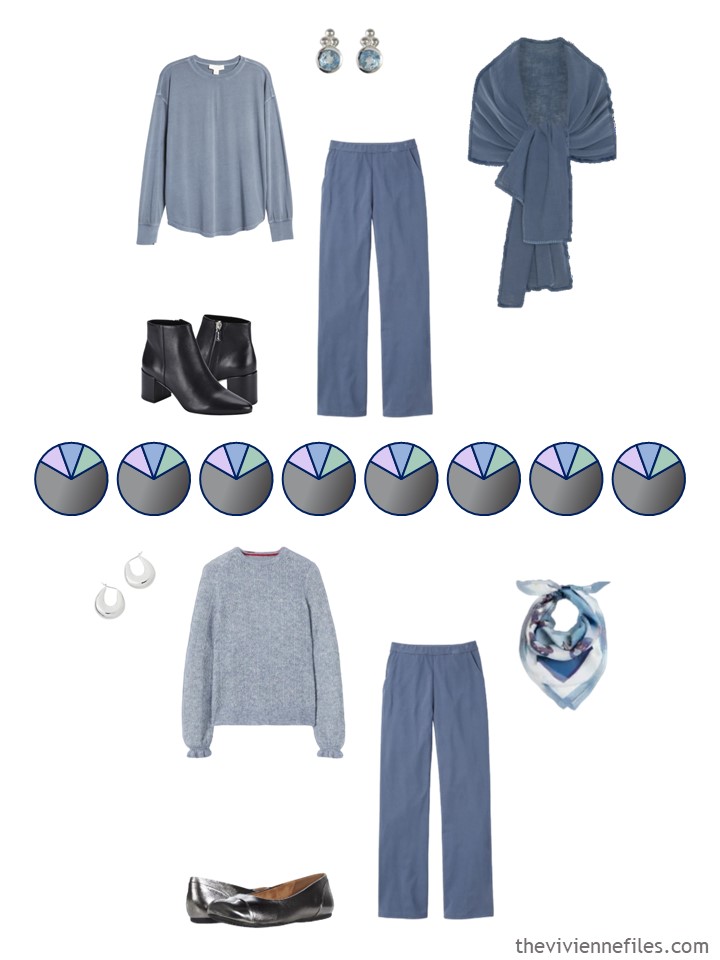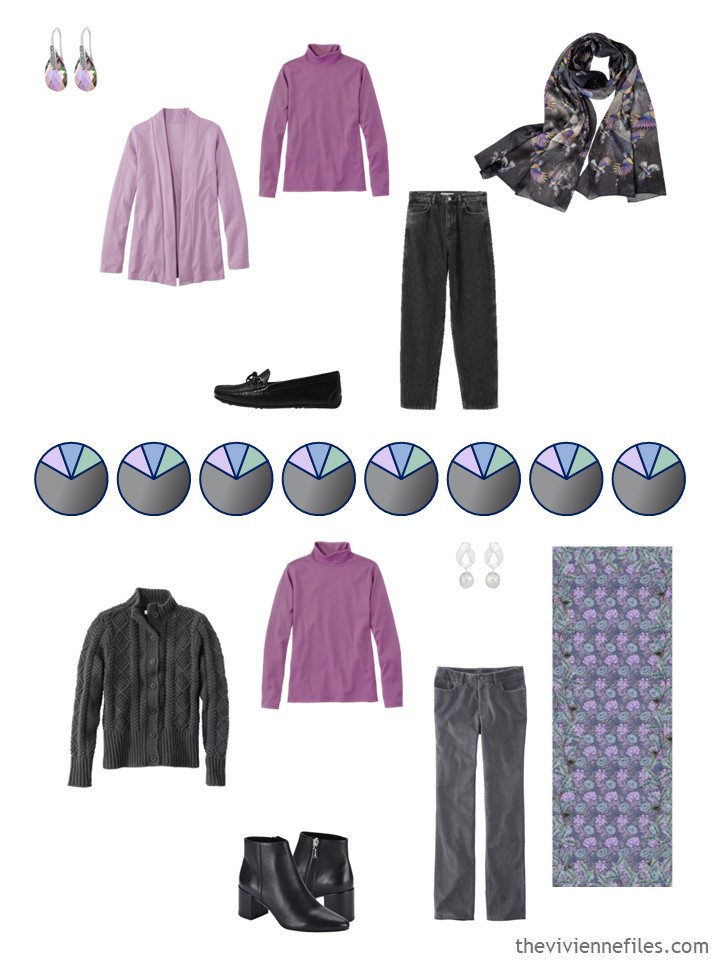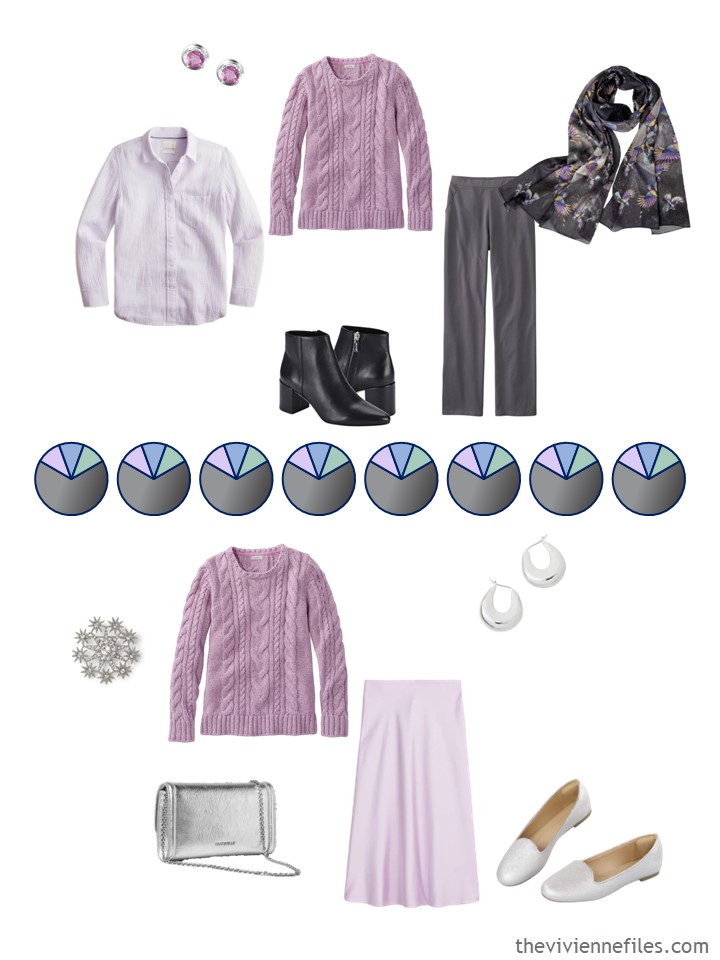 From my point of view, I would imagine that this heroine will keep everything she chose.
But my point of view doesn't count – she may have perfectly good reasons (all her own!) for sending back something…
Today, we are all about looking at ourselves and our wardrobes, and doing what's best for each of us, as beautiful, individual people!
love,
Janice
p.s. Ten years ago (!) our heroine accented her brown and ivory Common Wardrobe with peach!