September 12, 2022
Solar Energy When the Days Are Short…
It's all about the batteries! Electricity can be stored – it's a game-changer!
So she's on her way to visit all 3 Scandinavian countries to meet with the designers of solar farms. She's going to advise them on the best way to array the high-capacity, long-term storage batteries that she invented…
She will have appropriate outerwear and serious lug-bottomed boots, just in case someone wants to go outdoors and actually LOOK at the installations.
She doesn't consider that necessary. Unless they've put them on top of a melting chunk of tundra…
She doesn't give a lot of thought to getting dressed when she's on the road. If she's decent, warm, and wearing something with a touch of sunny warmth, she's happy!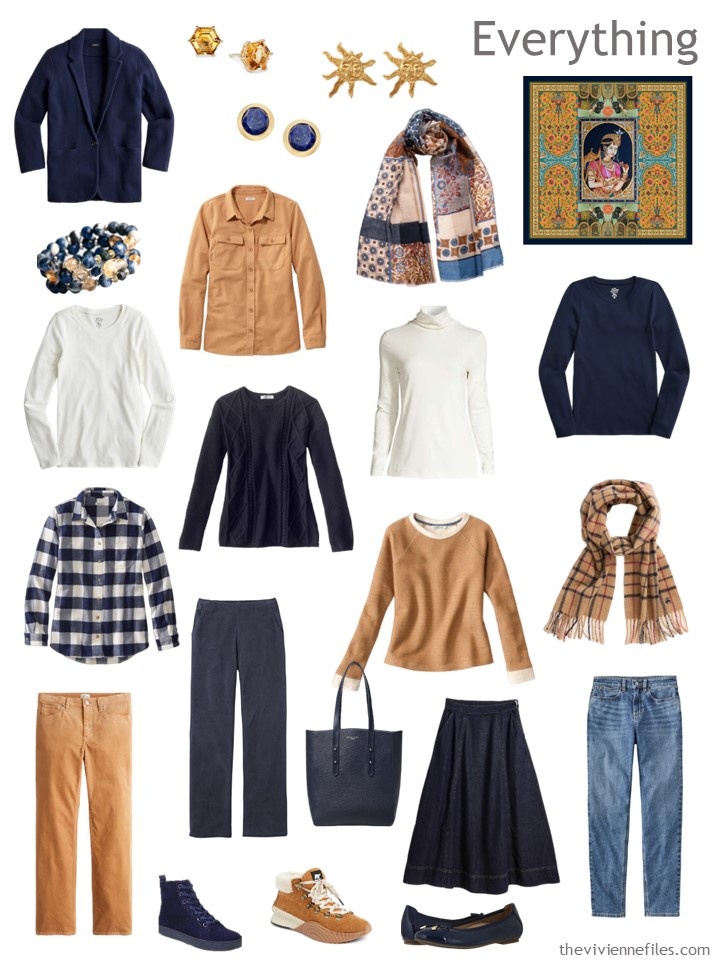 As with all bright and capable heroines, our solar engineer has lots of ways to get dressed while she's away from home: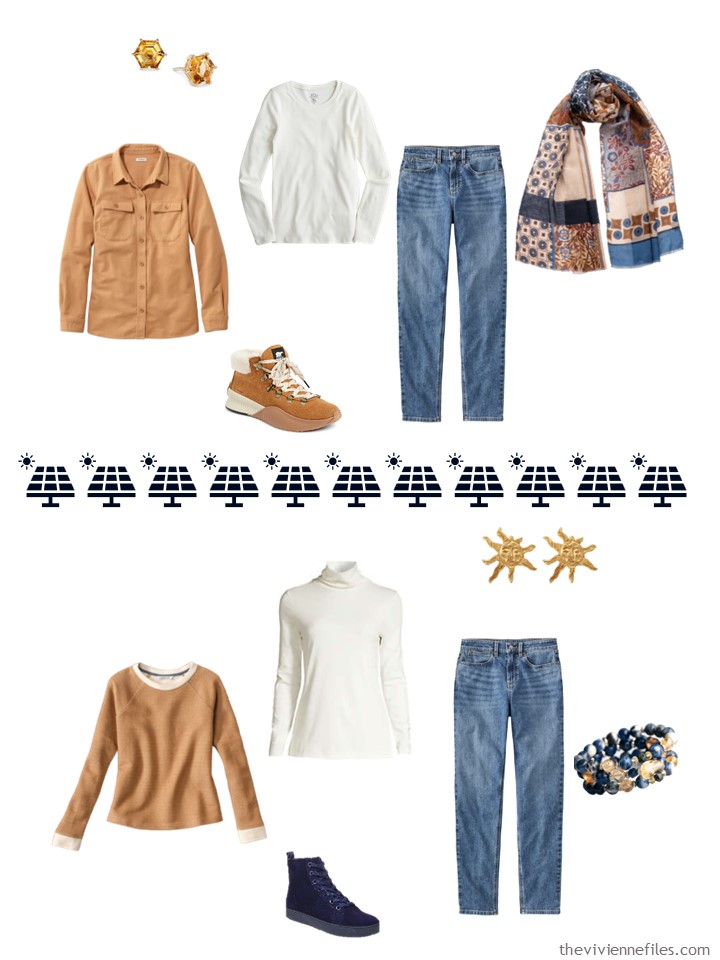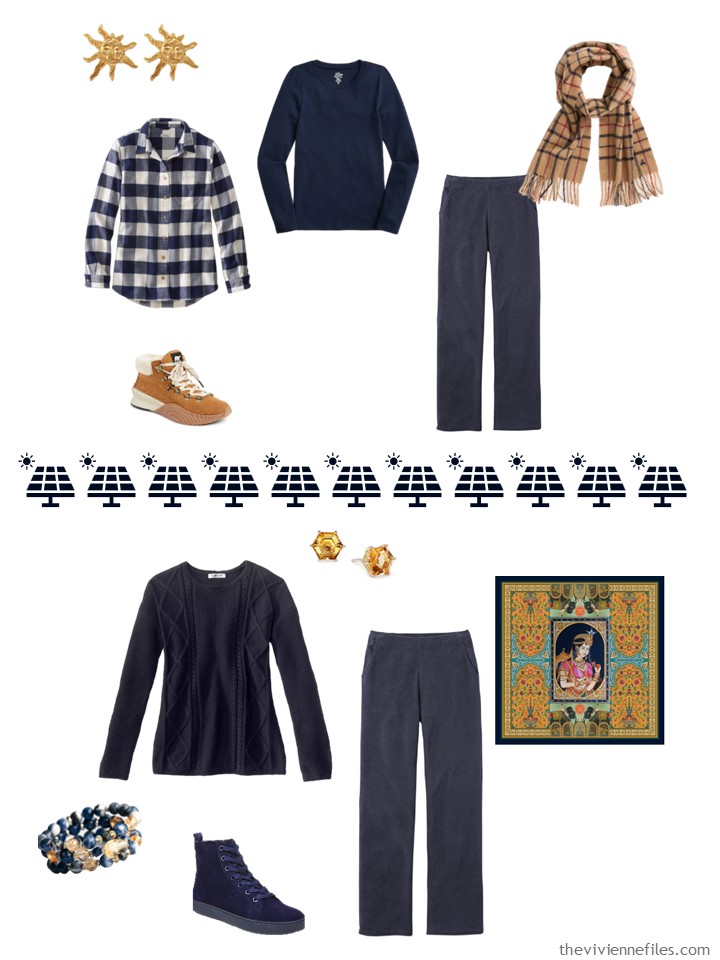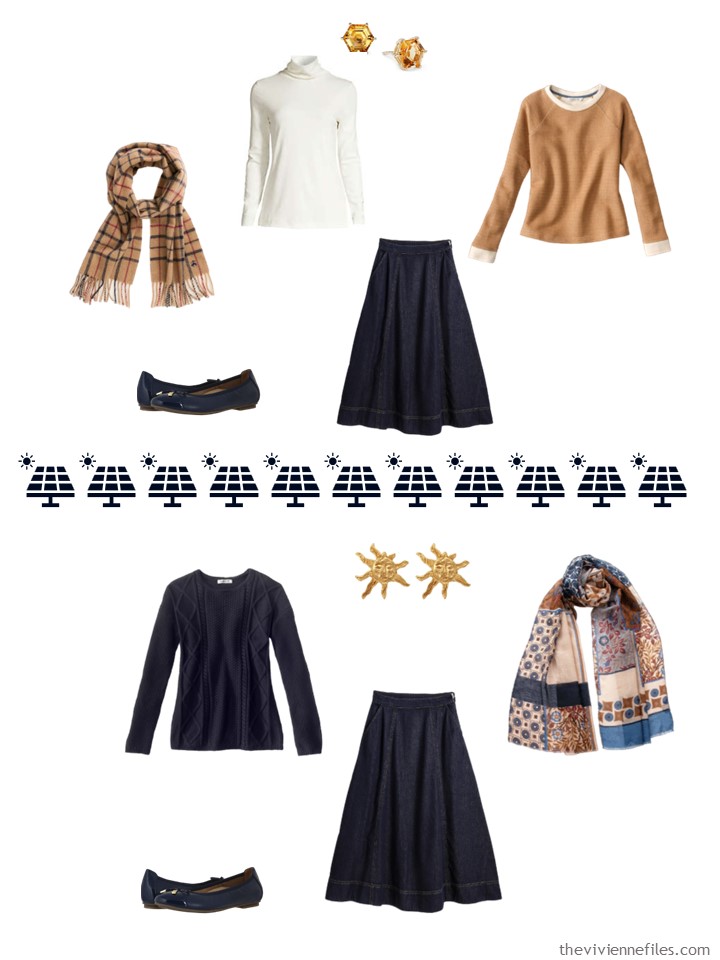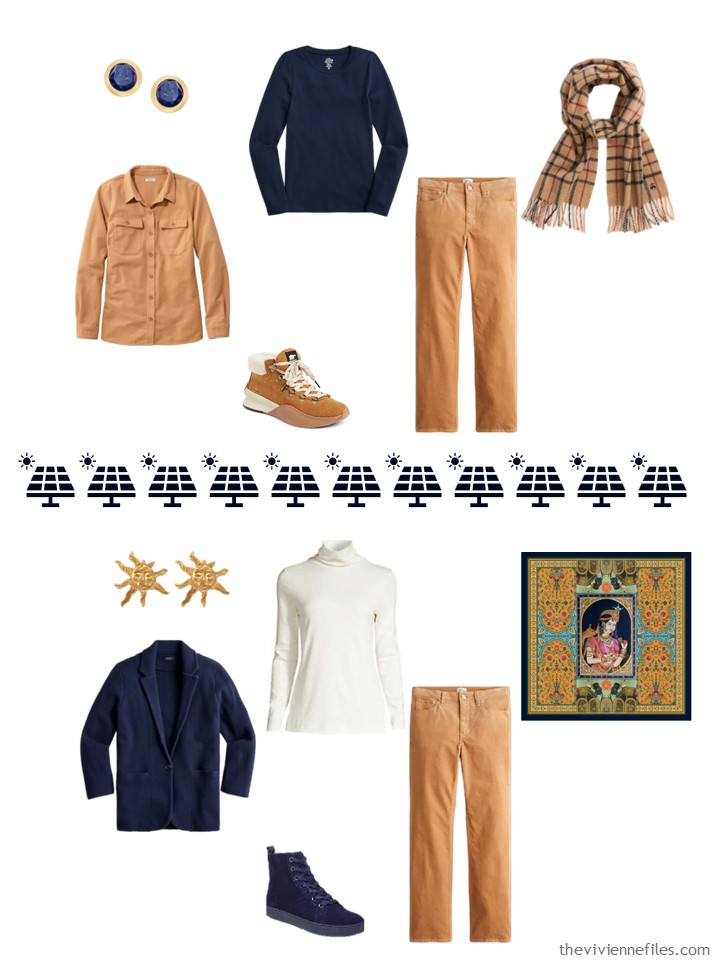 She loves her work. She's saving the world, one light switch at a time!
love,
Janice
p.s. Six years ago, we took 3 simple wine-colored garments and showed how they would look with 6 different neutrals. It's interesting to see how different accent colors look with a range of neutrals…