August 23, 2021
As I sit here writing this, even shorter pants feel like they might be too much! But since we can't spend our entire lives nude (can we?), we should be prepared to cover our knees sometimes…
Yes, this is the same cardigan! But the whole purpose of this ongoing exercise is to show that your wardrobe can be built gradually with garments that will all work together. Yes, you can have lots of accents, but this core will make your life SO much easier…
I tried really hard to scrub the background from these pants, because I think they're so lovely – such a great color. Ignore the ragged edges of the image!
Short pants – whatever you want to call them – are great for the transitional time of year with cool mornings, when having your legs mostly covered is somewhere between pleasant and essential:
And for days when you have to look like an adult, but it's still pretty hot out, these can come in handy, too!
This week's example of a Weekly Timeless Wardrobe for Summer is inspired by the ocean and hot, hot, hot weather…
Here are a few examples of how this wardrobe might unfold…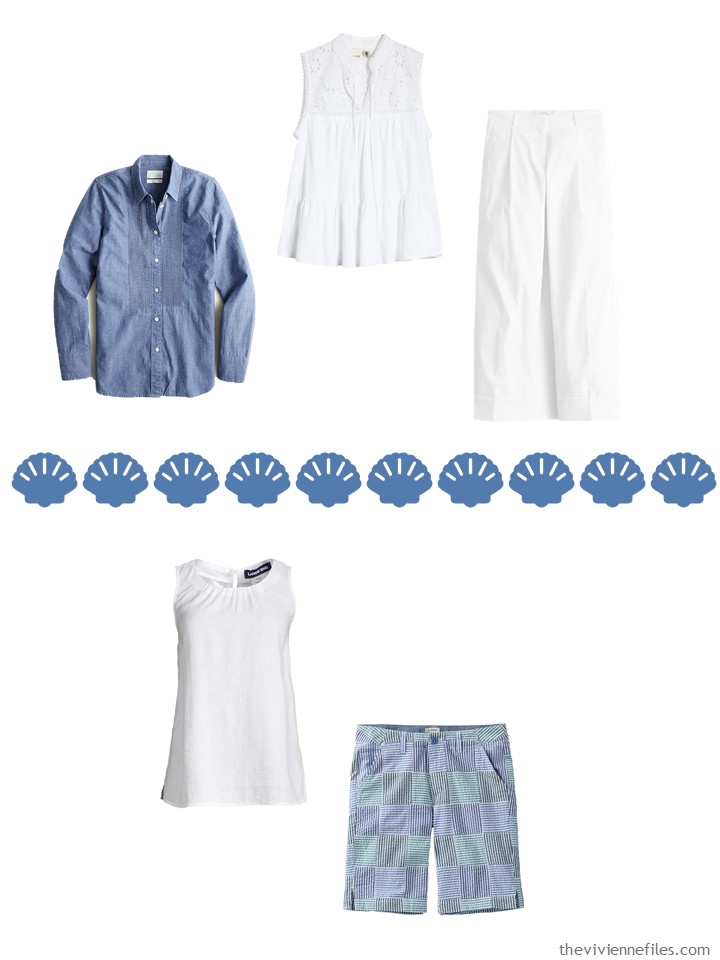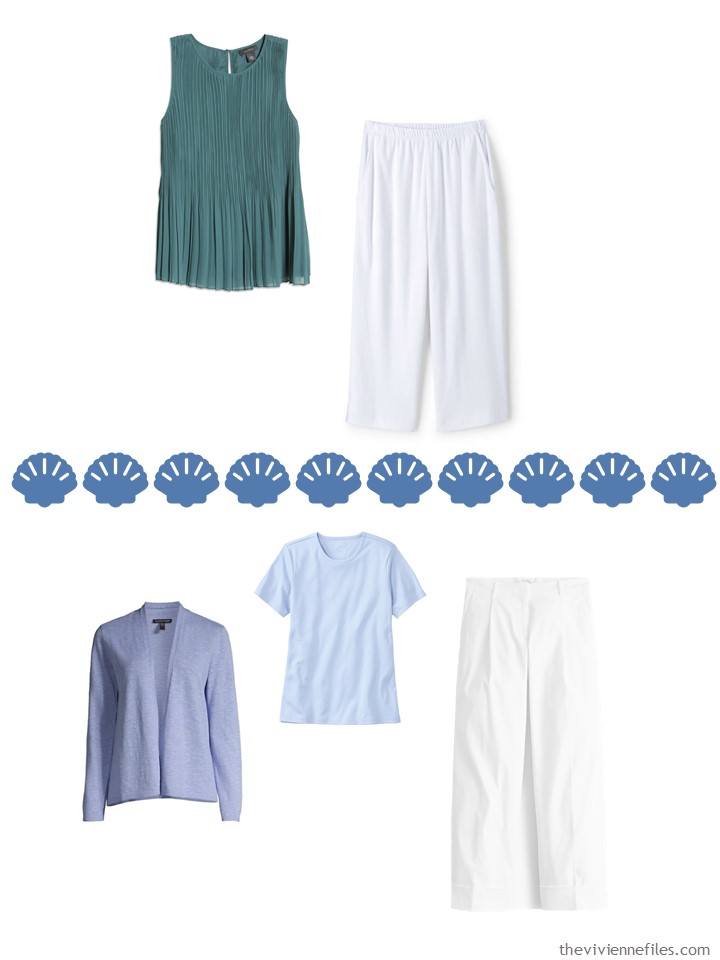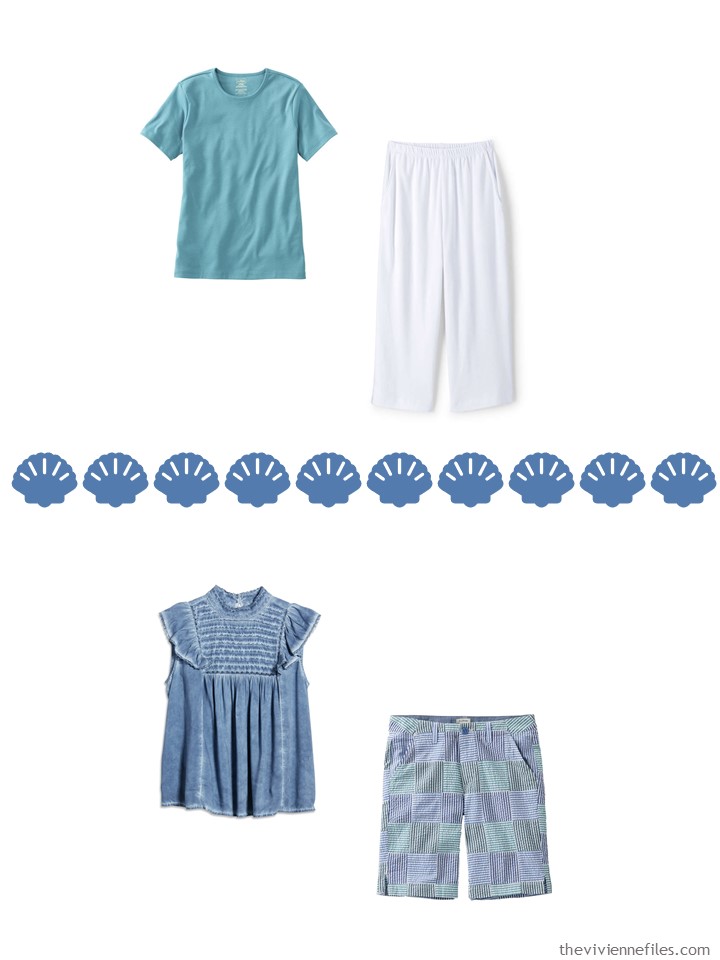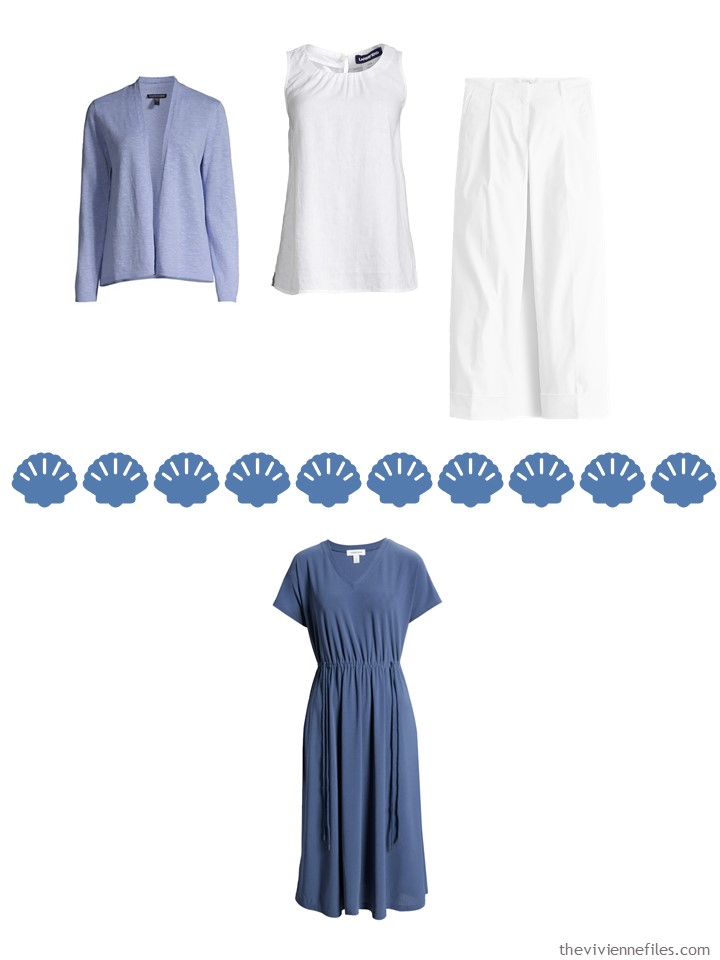 Have you got you summer wardrobe fully sorted, now that summer (in the Northern Hemisphere, of course!) is nearly the end?
love,
Janice
p.s. Seven years ago, I celebrated reaching 10 million page views! If you want to see me at the age of 3, playing a song flute, click through to admire the photo…