I think our current need to spend a great deal of time at home is a great opportunity to really sort out and clean out things that have been neglected for a while; I have a plan with my closet that is probably going to drive Belovedest COMPLETELY over the edge…
But right now, let's look at some cool cardigans, shall we?
You might feel that you don't really need another cardigan for warmer weather – you know your requirements best! But I find that I have to have at least an over-shirt or some kind of 2nd layer with me most of the time, if I'm going indoors at all…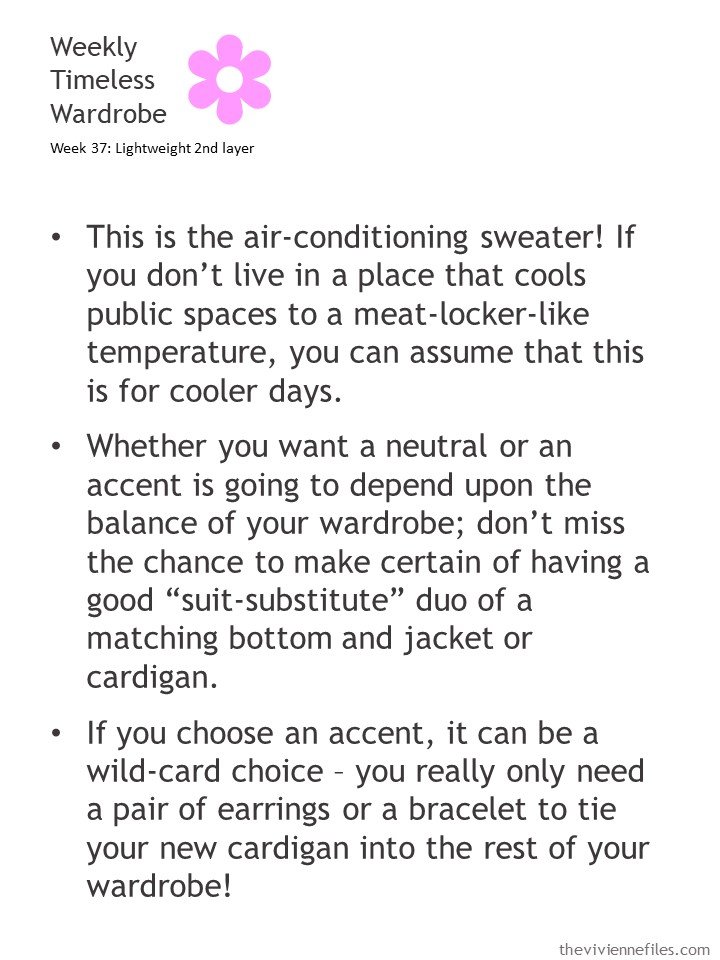 Of course there are wonderful sweaters that look beautiful with our six favorite (current favorite!) scarves:
I love the feel of a long, "duster" style cardigan – I like fabric that swishes around my legs!
I'm still picturing a summer in which one wears hot pink, black and white…
Yes, this next tee shirt is eye-wateringly expensive! But if this isn't the time for some dreaming and fantasy, I don't know when a good time will be…
Another pricey tee shirt, but it truly makes the outfit. If you see a really stand-out shirt that you love, it could be worth it…
I love all of these warm shades together…
It's subtle, but I love the horizontal stripes in the tee shirt, coupled with the horizontal weave of the cardigan, and then that stripe on the bottom of the tote bag – such things are among the wee joys of my life!
Of course, you don't ever have to wear tee shirts; I would love a nice camp shirt or two for warmer weather…
I own the pink cardigan here – number 37. It is the prettiest color…
Here's our master list of garments; now that I've got time on my hands indoors, I might tackle comparing this list to what's in my closet.
Poor Belovedest…
love,
Janice
p.s. Seven years ago we looked at a whole BUNCH of ways to wear a pair of paisley pants…