December 30, 2019
Ah, before we dive in, I have a few observations that I want to share:
Winter clothes are flying out of store – it wasn't at all easy to find these garments for these wardrobes! If you need something, start looking now. L.L.Bean still has a full assortment of sweaters and warm pants, but most other places are running out of sizes/colors even as I type. NOW I remember why I started this project before the season had even really started!
By the same token, if you need specific things for warmer weather, be prepared to start looking by the end of January. It's weird, but it's the way the retail world seems to want us to shop…
Lots of garments are currently sporting a "puffy sleeve" thing – especially at the shoulders. What we once would have called "leg o'mutton" is back! If you love this look, be prepared to grab a bunch of things now. Conversely, if you do NOT want all of that bulk around your arms (layering garments OVER these sleeves isn't going to work!), make certain that you're reading the descriptions carefully.
Pants! Holy happy handbags, they're almost all cropped! And nothing looks sillier in cold weather than bare ankles, in my humble opinion. If you're short, these pants can save you alterations expense and trouble; if you're of normal height/leg length, pay close attention to the measurements for inseam or outseam given in the descriptions.
Okay! Let's look at some art, and some 13-piece Weekly Timeless Wardrobes for cold weather…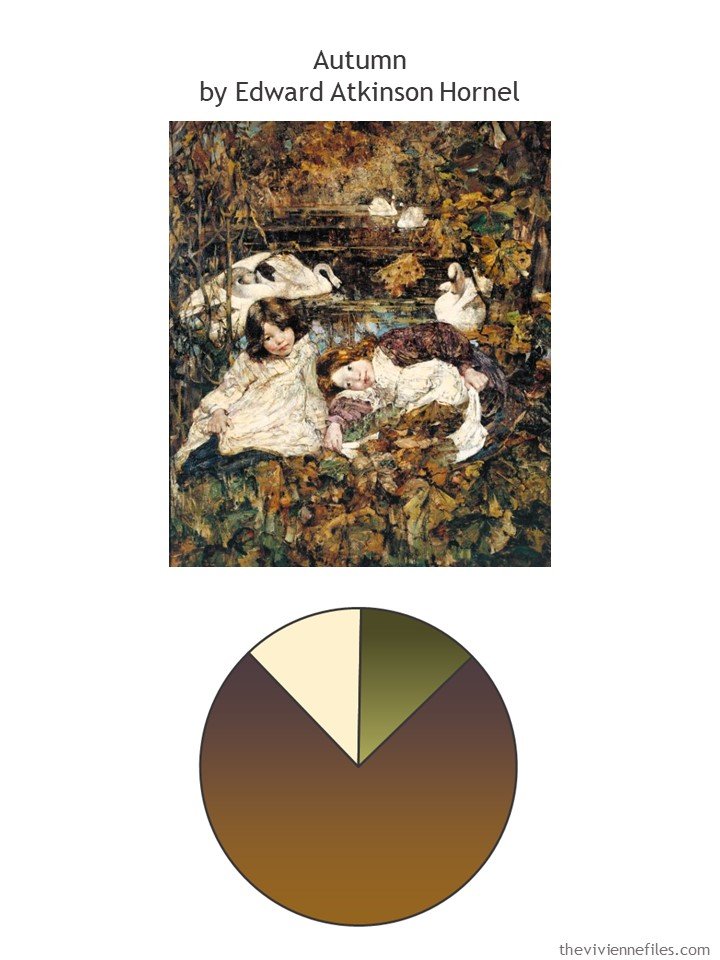 This painting would be a great inspiration for a complete wardrobe. There are hints of dusty pink here, as well as sky blue and teal. You could get a lot of mileage from those colors…
Sheer lack of options prompted me to toss in a fun sequined top – there's no reason that a tee shirt like this couldn't be worn during the day, by the right woman. I could wear a black one with jeans in a heartbeat…
This would make a great travel wardrobe – options for dressing up, and plenty of ways to be ready for sightseeing and touring about!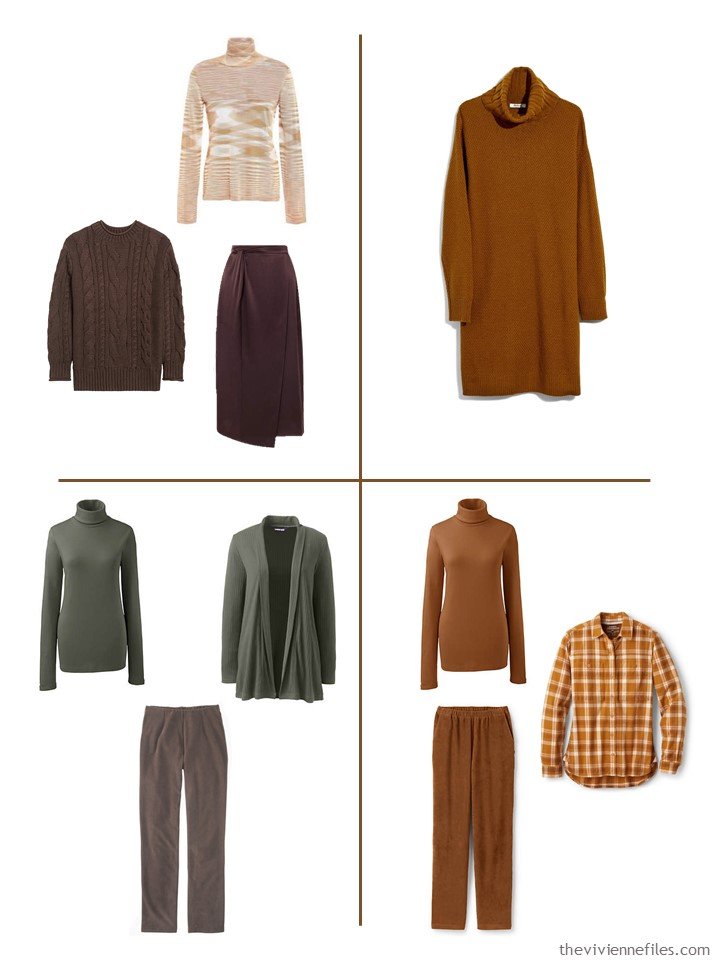 I could be SO tempted to revise my entire wardrobe into these colors below; they're timeless in the best of ways, and just plain pretty! Add in some grey, and you could build a great work wardrobe for a conservative office environment…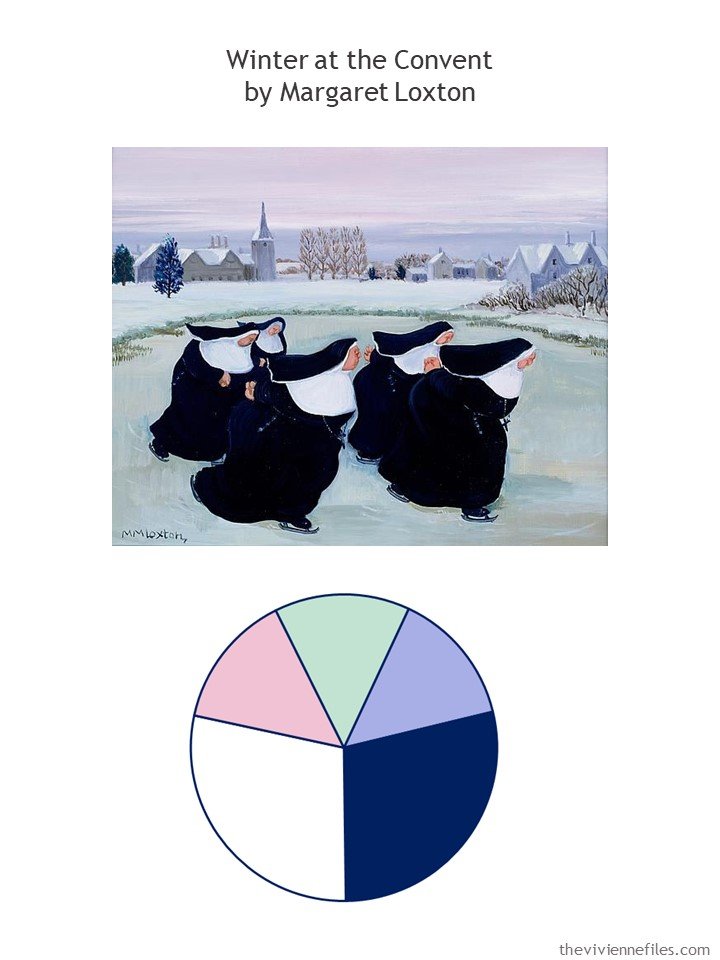 I didn't see anything in the lavender/blue color that blew my hair back, but this mint green sweater is delicious! And it's cotton, so one could wear it for much of the year; imagine it with white capris on a warm-ish spring day…
Yet again, this would be a great wardrobe for travel! Wear 3, pack 10, and not have to think about what you're going to wear…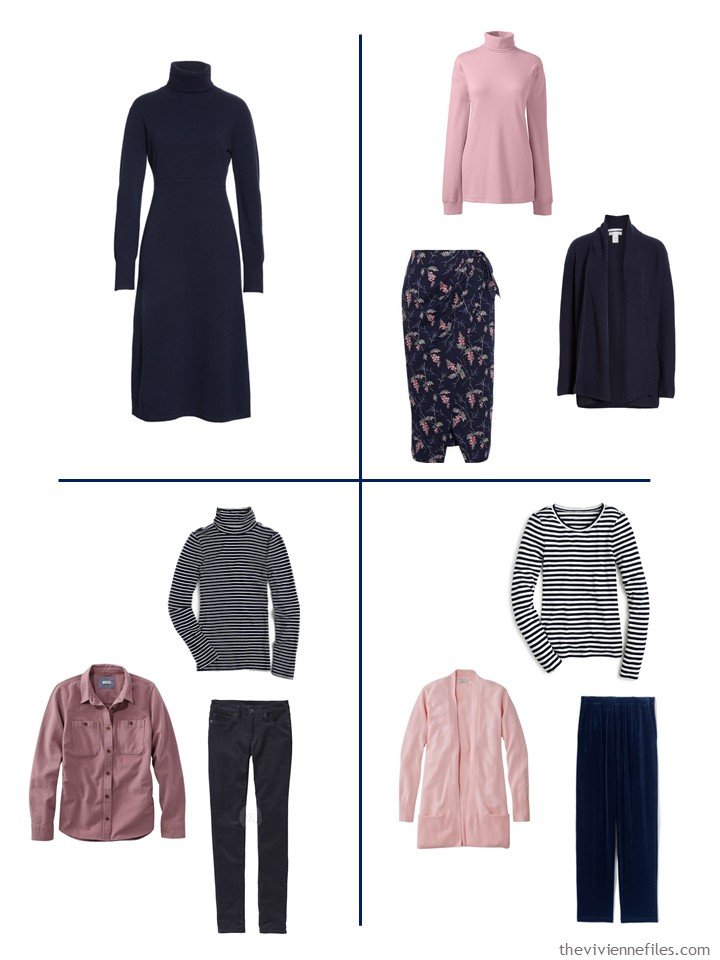 I'm surprised that nobody has caught this typo in the date of this painting! I've fixed it for future reference, but I'm leaving it for now, just to keep myself humble!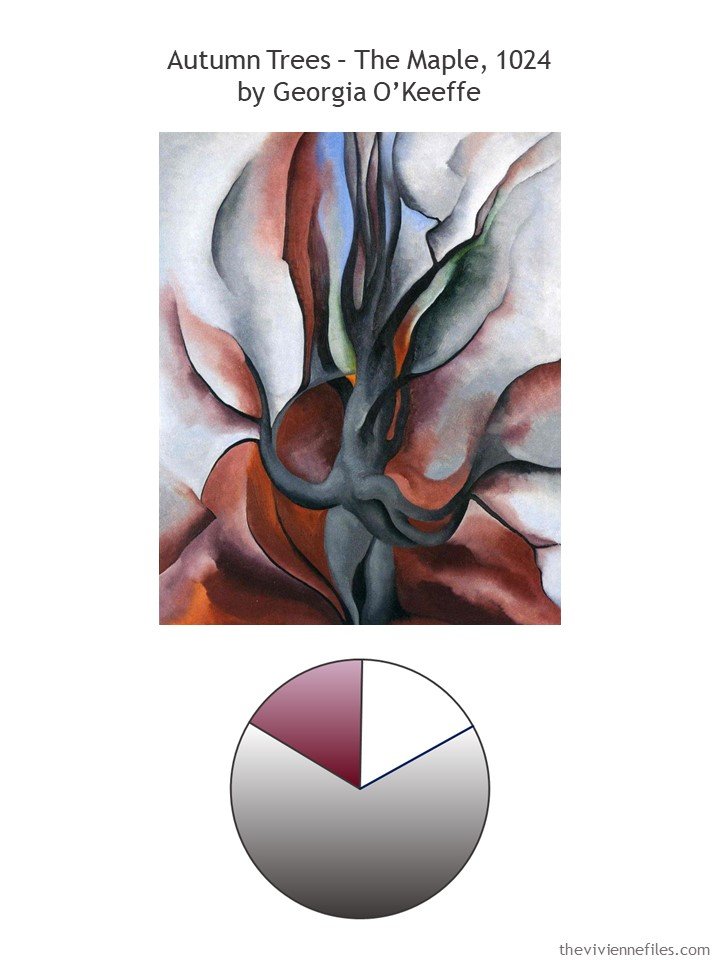 This is another painting that could easily inspire a life-long wardrobe. The soft touches of green, and the sky/denim blue open up all sorts of possibilities for accent colors!
Bless L.L.Bean for their fidelity to beautiful sweaters. Yes, the sweaters #20 and 24 are very similar cardigans in 2 different colors. I think this is sensible; if you know that a garment's overall fabric, shape and "warmth level" work for you, why not grab a 2nd? And I personally can vouch for #20; I own it, and wear it a ton. I think half of Ireland has seen that sweater by now…
Again, this is almost a "Whatever's Clean 13" wardrobe! It's amazing how often the number 13 comes up in my life… but I love the tidiness of wearing 3 garments to fly, drive or train, and then packing 10 pieces.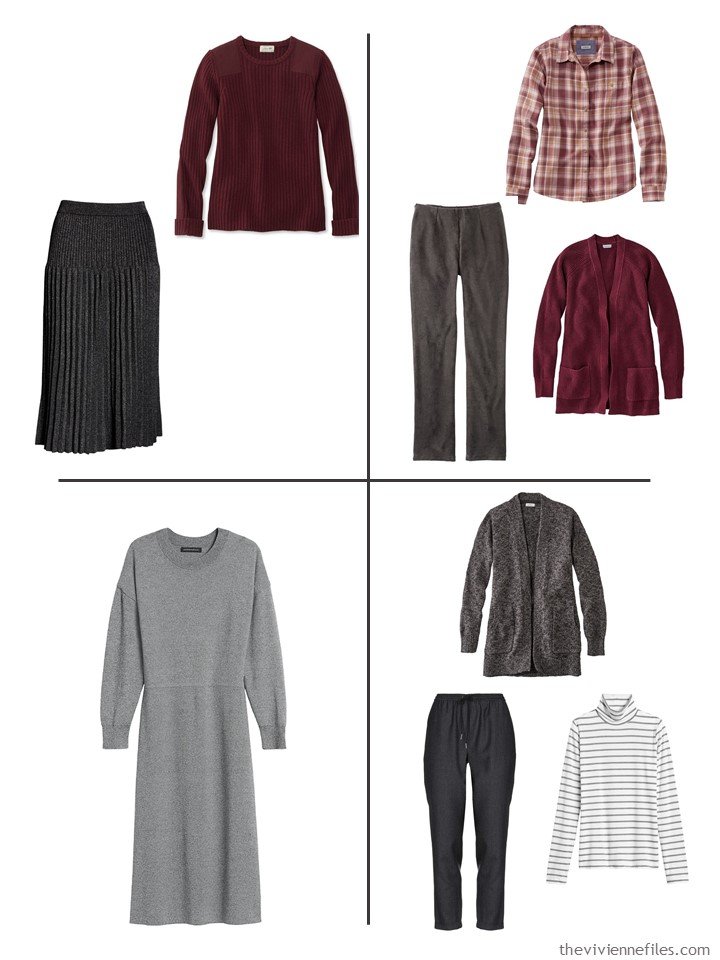 If all goes as planned, I will FINALLY be going to Paris on the 18th; this might be exactly how I plan what I'm packing. (cross your fingers; I've cancelled TWO trips to Paris in the last 2 months, and I'm feeling jinxed!)
love,
Janice
p.s. Four years ago, I searched for "khaki" accessories, and found that all SORTS of colors were calling themselves khaki. Like shopping isn't confusing enough already…