December 9, 2019
Great heavens, it seems like it's Monday every 7 days…
This week I feel like looking at the wonderful versatility of a lovely cashmere cardigan. If you keep your eyes peeled, these are often on sale. It is well worth the wait!
How to choose a color? If you don't already have an obvious favorite accent color in mind, you could look at a scarf from which you'd like to get a bit more mileage (or a colored necklace?) and pick something happily compatible.
And no, it's not wrong to hint for a sweater for a gift! Nor to hint for a scarf… (insert big cheesy smile emoji here, in your mind!)
Yes, warm accents look lovely with cool colors. Look to nature, where warm and cool combinations are everywhere…
Are you the woman to wear accent shoes?
Cashmere can look wonderful with jeans – it dresses them up, without being insanely over the top. Don't hesitate to mix things that you consider dressy with your more "everyday" clothes. Rules are meant to be bent into pretzel-like sculptures of incredible beauty.
An understated outfit takes on a whole new oomph with some seriously pearl earrings!
If you're not a scarf person, a pretty necklace would be great with any or all of these outfits. And the sweaters are perfectly lovely with neither! AND you could always wear a shirt or blouse under your cardigan… This kind of thinking frees you to buy fewer, but better, garments and wear them often.
It would be obvious to add a red cardigan to this wardrobe, so I chose a blue one! Every last accent garment in your wardrobe does not HAVE to work together, the way your neutrals should. This heroine does not live by red alone…
For those of you who are following along, here's the master list. I still reserve the right to make small changes if I find that I've written myself into a really recklessly bad place!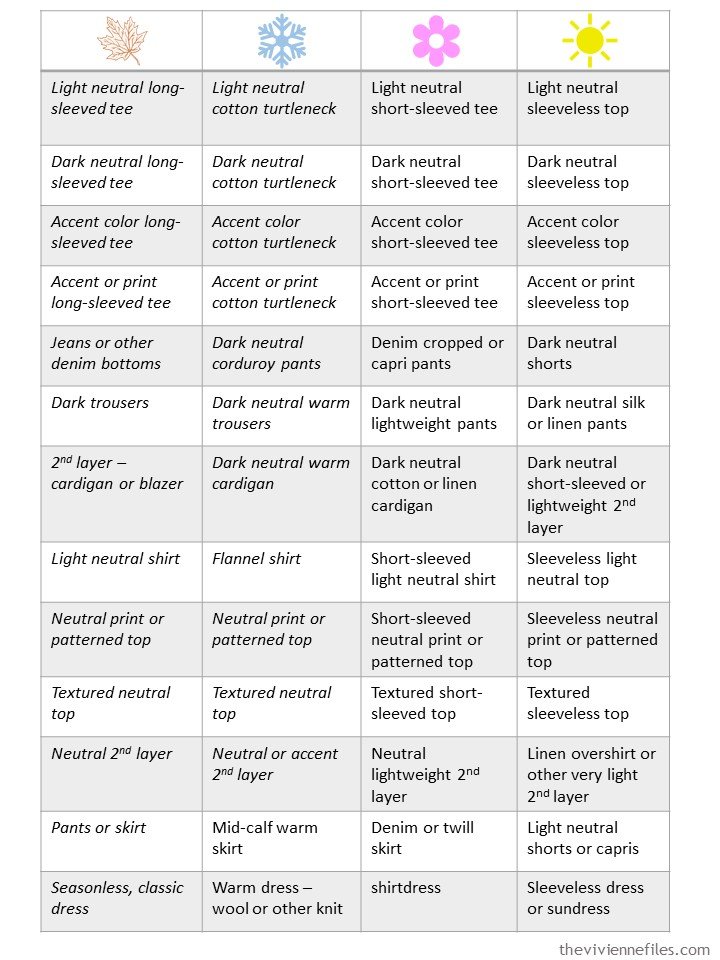 love,
Janice
p.s. 4 years ago, we were looking at accent colors for charcoal grey!