December 11, 2019
Yes, I was going to start analyzing our 12-month Hermes scarf-based wardrobes today, but I thought it might be smarter if I got this GORGEOUS bracelet in front of you in time for upcoming gift-giving events. And remember, a nicely printed photograph of this bracelet (right-click on the image below, print it, roll it up and tie it with a piece of re-used ribbon), will be a lovely notice that this bracelet is on the way, if it doesn't arrive it time!
I'm going to tackle analyzing those wardrobes on Fridays. Should be educational – at least for me!
How lovely is THIS?
What great colors – warm and cool, neutral and accent…
She Wrote the Book Years Ago…
Literally the first months out of college. It became, as the saying goes, an instant classic, and she is STILL invited to speak about it. Colleges are particularly interested in hearing from her; she loves meeting students who really understand what she was saying, and who want to hear more!
But traveling THAT FAR NORTH? IN DECEMBER? The things that she will do, to share what she's learned…
Everybody has warned her that every building on campus is kept quite cool; they've taken her admonitions about saving energy quite to heart!
The only time she knows that she will be somewhat warm is when she speaks at the Auditorium; the lights are warm, and being in front of a larger group of people always pumps up her system a bit…
Of course her home wardrobe is small – that's part of what she wrote about back in the day, and has never forgotten! Packing is always satisfying though – that feeling of having everything you need, and not ONE extra thing. Perfect efficiency!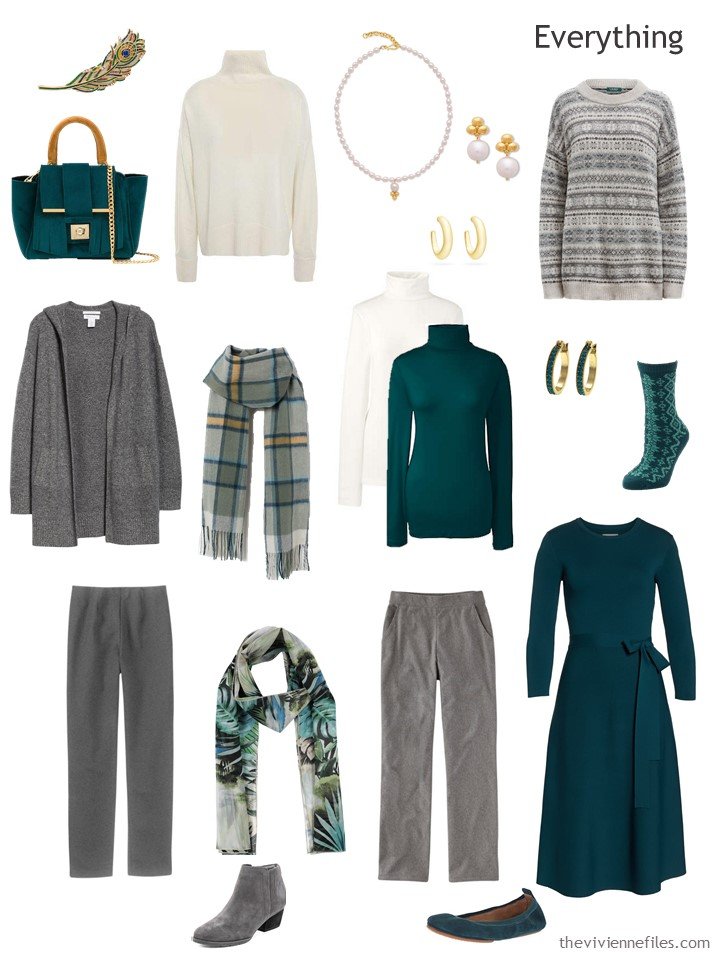 Although she's only scheduled to be there a couple of days, she likes to have a few options. It isn't impossible that she could be snowed-in for a day or two extra…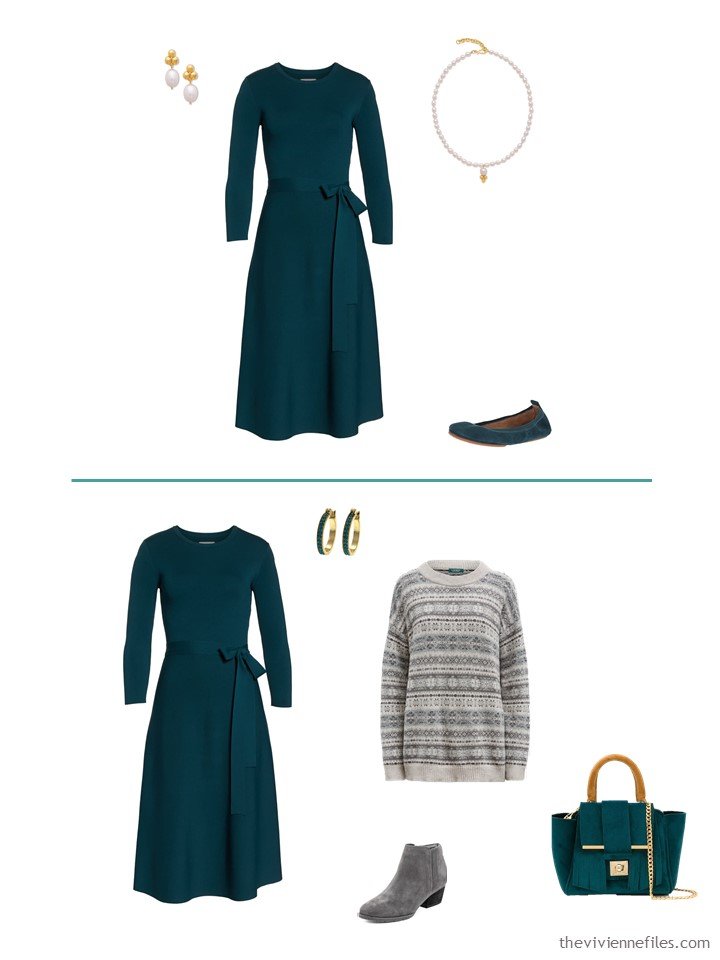 Why yes, she would wrap her sash a couple of times so that it didn't stick out, and then wear a sweater over her dress. It's like a matching skirt and top!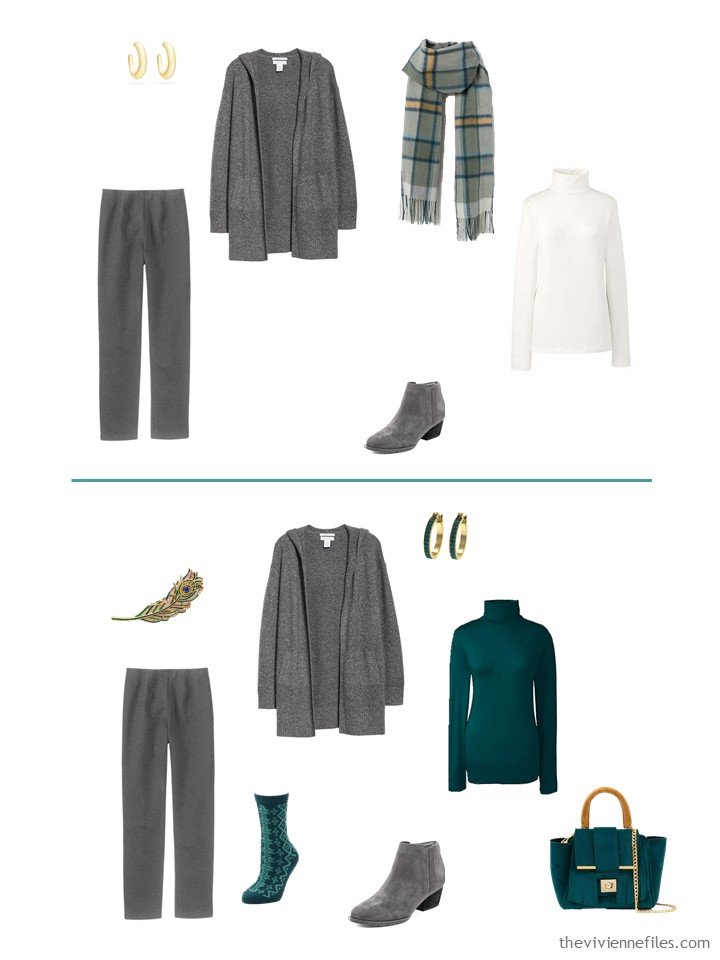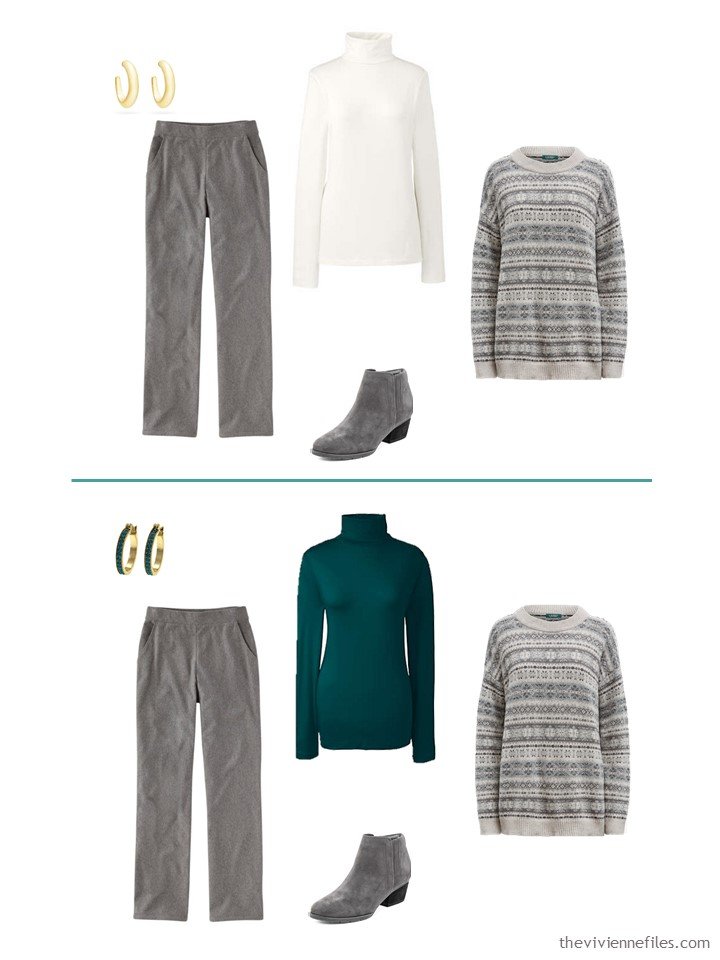 I wouldn't mind traveling to a super-cold destination; I once took a long weekend to Anchorage in December, to try to see the Northern Lights. Didn't happen…
What's the silliest trip you've ever taken?
love,
Janice
p.s. 2 years ago, we shared what might be the best possible corporate holiday party! It was truly a fantasy…