December 2, 2019
There are few garments I like more than a good sweater…
The only real guideline is keep it a solid neutral with something interesting going on!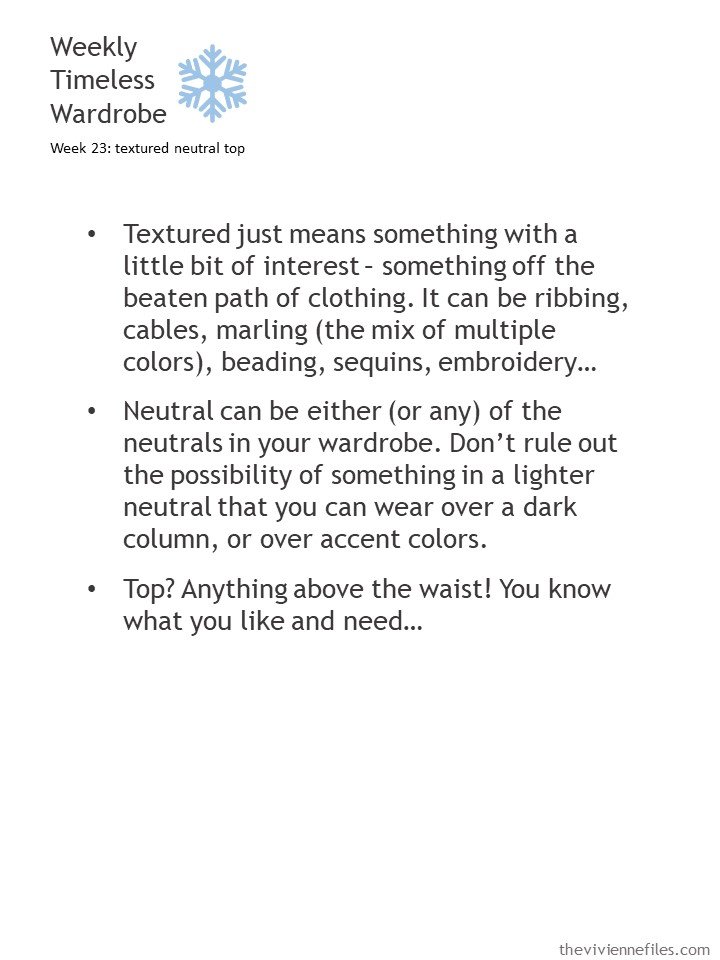 A simple ribbed sweater, with some festive earrings and a fun brooch, can be all you need for a nice outfit!
Note that Talbots is THE source for holiday/winter themed accessories. They have been a go-to place for these kinds of things for pretty much my entire life! Fun for you, fun for gifts!
If you want a sweater with a "woven-in" texture, search for cables or pointelle. This sweater actually includes BOTH terms in the description!
If you're attending one of those events where the door is constantly open, a cuddly sweater is a good call…
The juxtaposition of this jeweled sweater with dark-wash jeans delights me… And amber accessories are unexpected!
You can be nicely dressed for all kinds of casual/party events without even a hint of holiday!
Maybe you just plain and simply WANT a tartan brooch! There's nothing wrong with that…
For no good reason, I had to include some stars…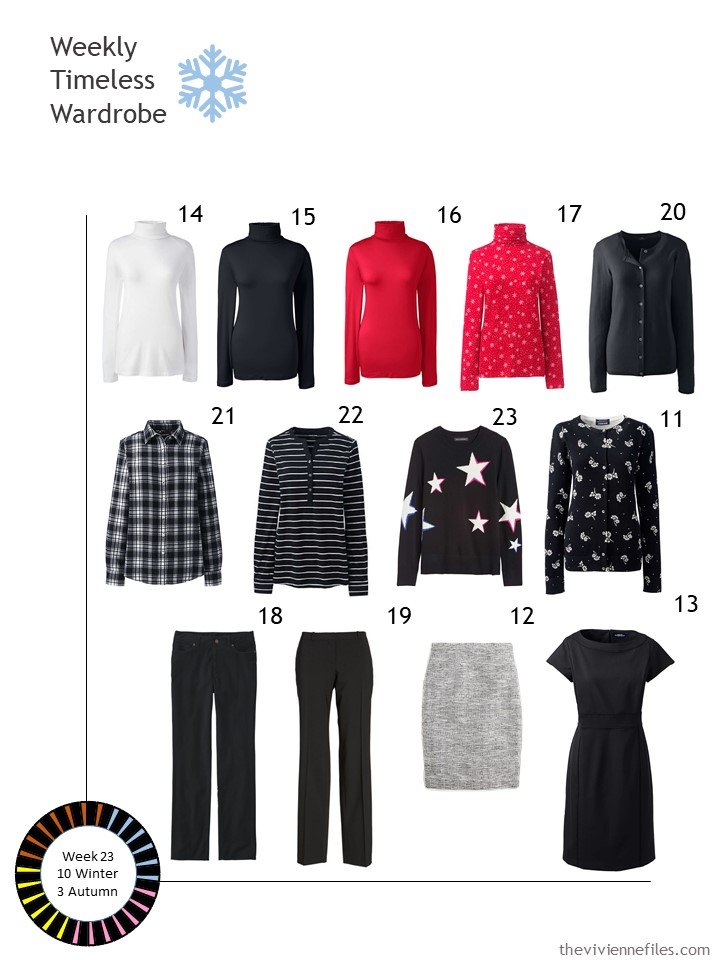 white, black, and red cotton turtlenecks – Lands' End; "snow" cotton turtleneck – Lands' End ; black cashmere cardigan – Lands' End; flannel shirt – Lands' End; striped Henley – Lands' End; star sweater – Banana Republic; floral cardigan – Lands' End; black corduroy jeans – L.L.Bean; black stretch wool pants – BOSS; tweed skirt – J.Crew; black dress – Lands' End
Winter is nearing the end – at least in the "you've got to plan ahead" world of wardrobes! It never ceases to amaze me how fast the months fly by…
love,
Janice
p.s. 4 years ago, we visited camel with a whole BUNCH of accent colors!