November 25, 2019
We've been accumulating a lot of solid-colored garments – which is the best way to build a functional wardrobe. But now, let's mix up all of these and find something with a bit of pattern interest!
If you have a favorite motif (like I am with stars…) this is the time to find it!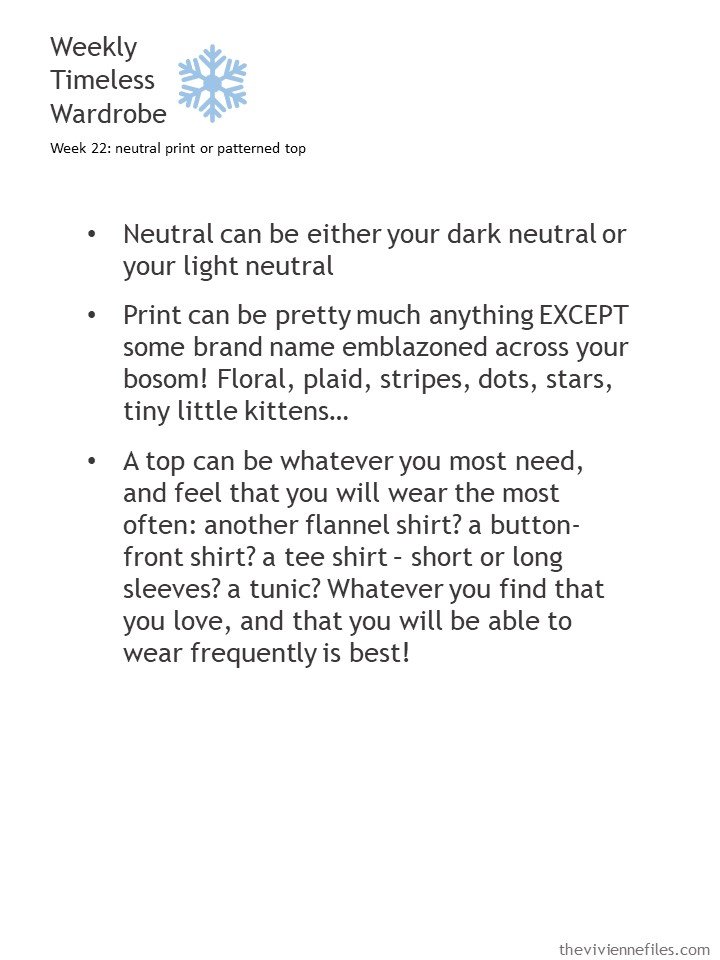 With all of the upcoming festivities, a pretty blouse that can stand alone with pants and some jewelry could be a good choice…
Or if you always wear a cardigan (or jacket) this time of year, a classic stripe underneath will work perfectly!
A print that's mostly your neutral, but that includes a fun accent color can give you a direction for some jewelry, or a pretty new bag!
If your style is casual, your new top can be something that you wear as an overshirt. In bitterly cold weather, a navy cardigan could be piled on top of the turtleneck and flowered shirt.
For very casual wear, subtle prints or patterns can help tie together your other gear…
Or if you want a festive, but very relaxed, new outfit, consider a classic tunic in a timeless print; your accessories can be in the spotlight when you clothes are timeless.
This wardrobe how has a LOT of prints – that 2nd row is kind of fun! I would wear the #21 shirt under the #10 sweater in a heartbeat…
We can't possible be almost halfway through this project already, can we? How time flies…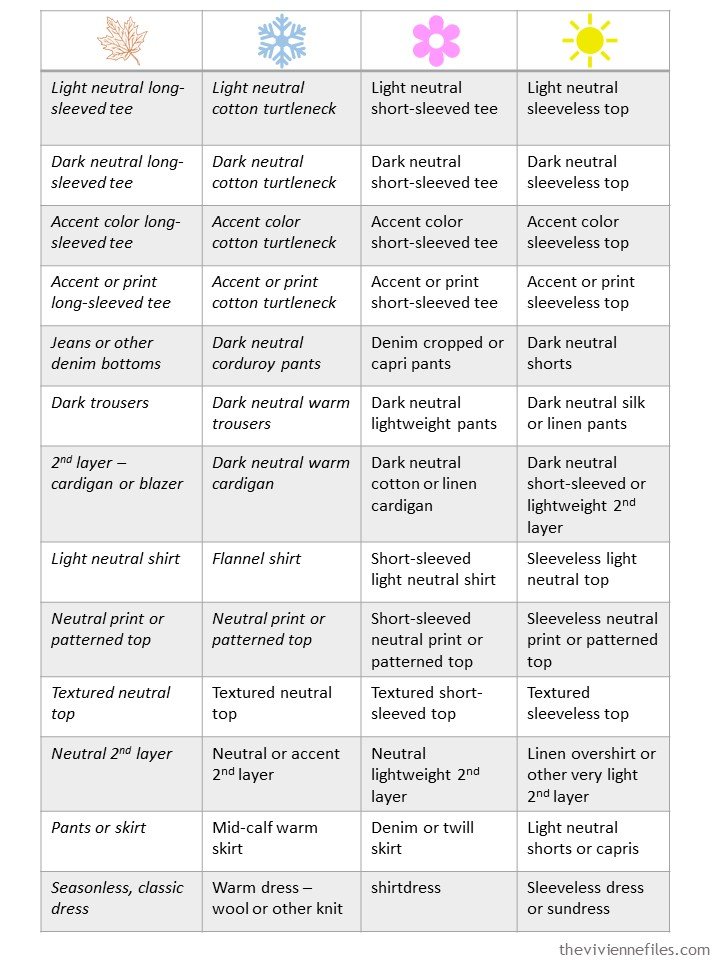 I have to admit; I had to pack a long-term staying with a family-member wardrobe, and I used this list as my guideline! Sometimes, I still struggle…
love,
Janice
p.s. 2 years ago, we started with a very neutral fall wardrobe in shades of ivory and beige, and gave them some party pizzazz…