May 1, 2019
I was fascinated to see how much these wardrobes became versatile this month; when a wardrobe gets to about 10 garments or so it seems to be the critical mass…
So this is your "dial-up warning;" there are lots of images here!
Here's the first scarf and color palette:
As always, I'm assembling simple outfits with timeless garments that can be worn through the summer, and can be mixed in with other items in a wardrobe…
I so easily could travel with this: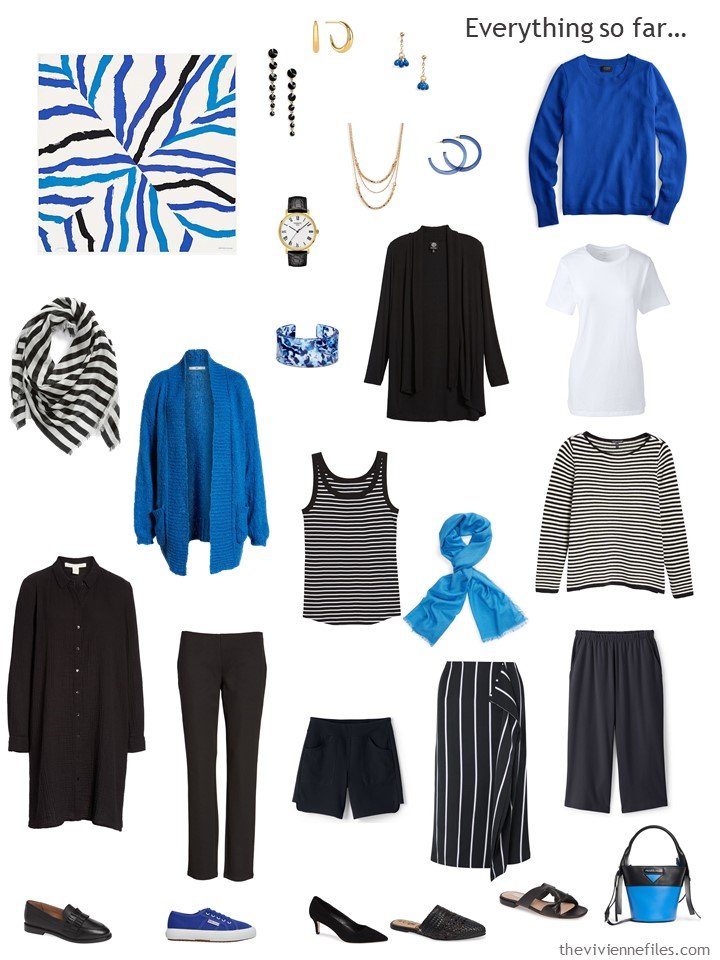 This heroine's new garments are quite versatile…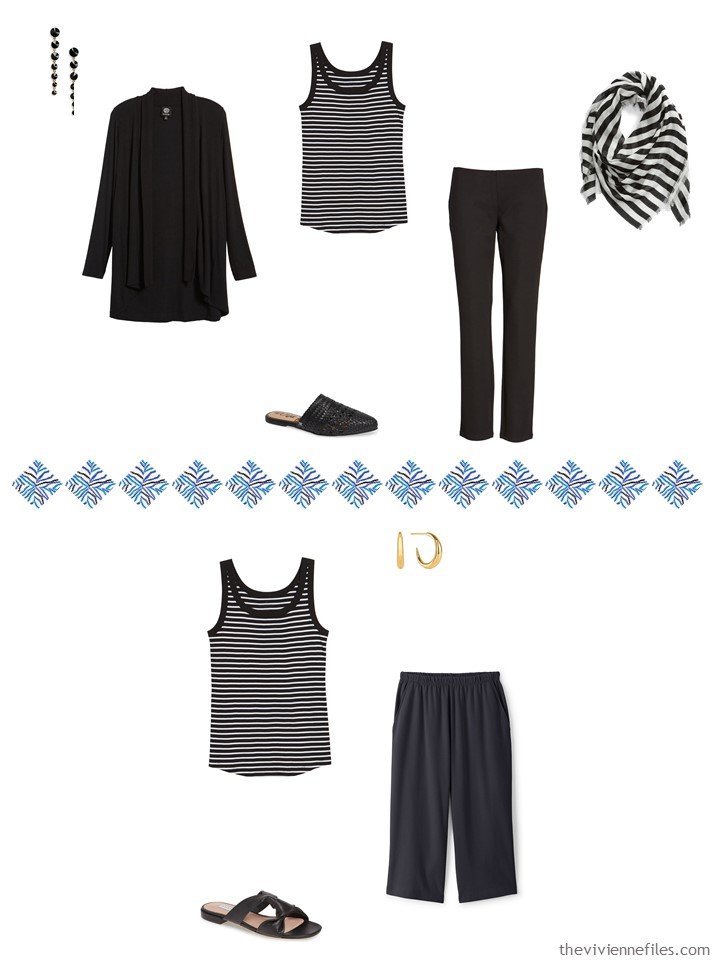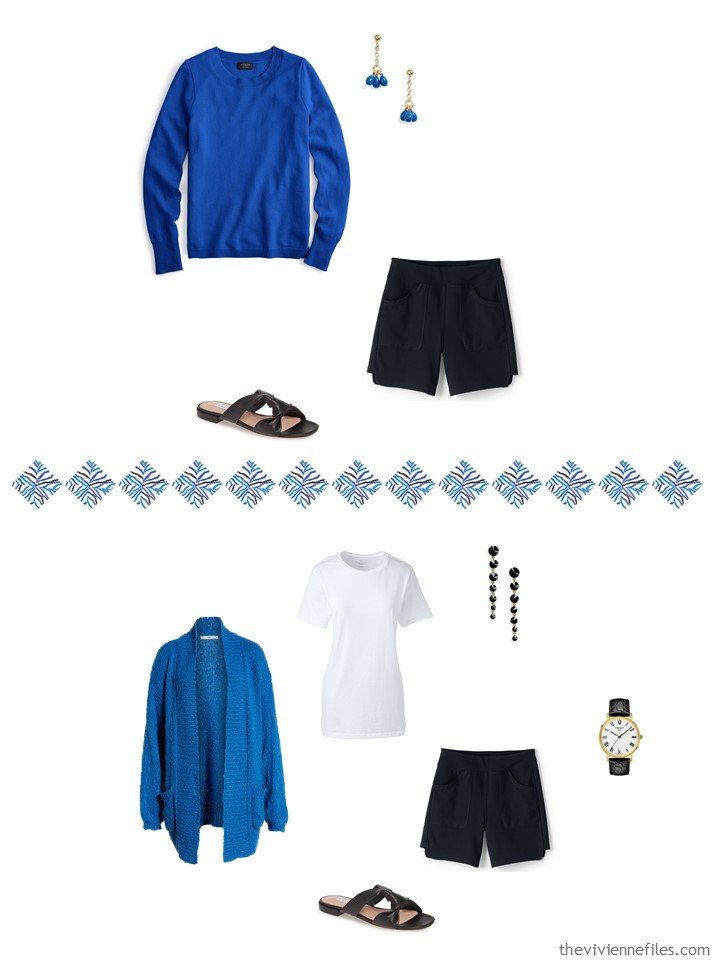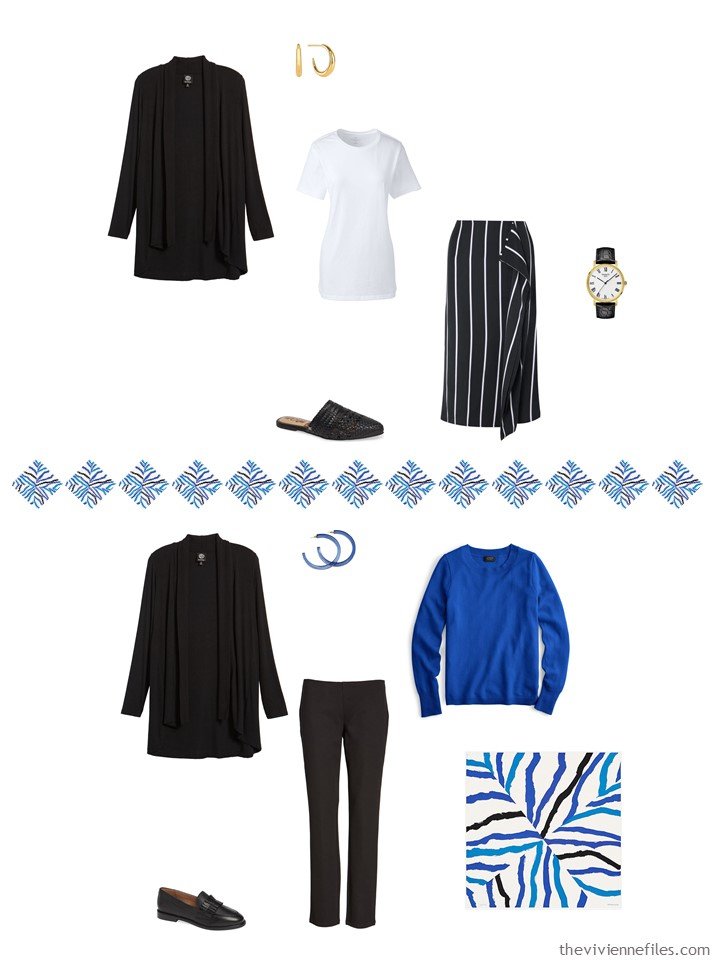 Would this be a fun color palette for someone with greying hair? I find this idea very tempting…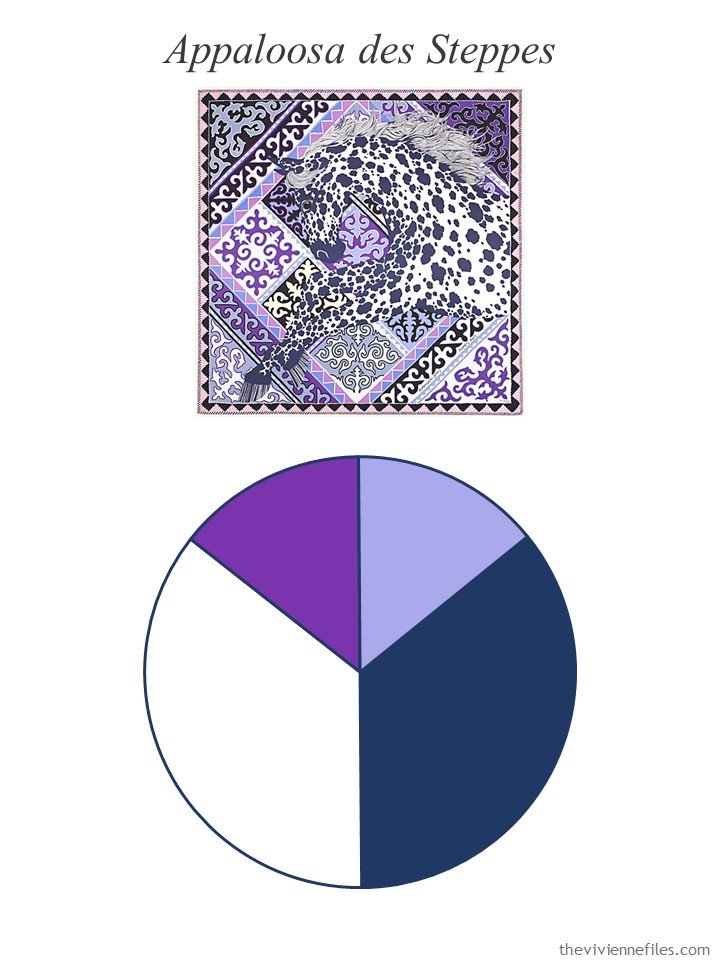 A pretty tank top is such an easy way to brighten things up…
This makes me smile….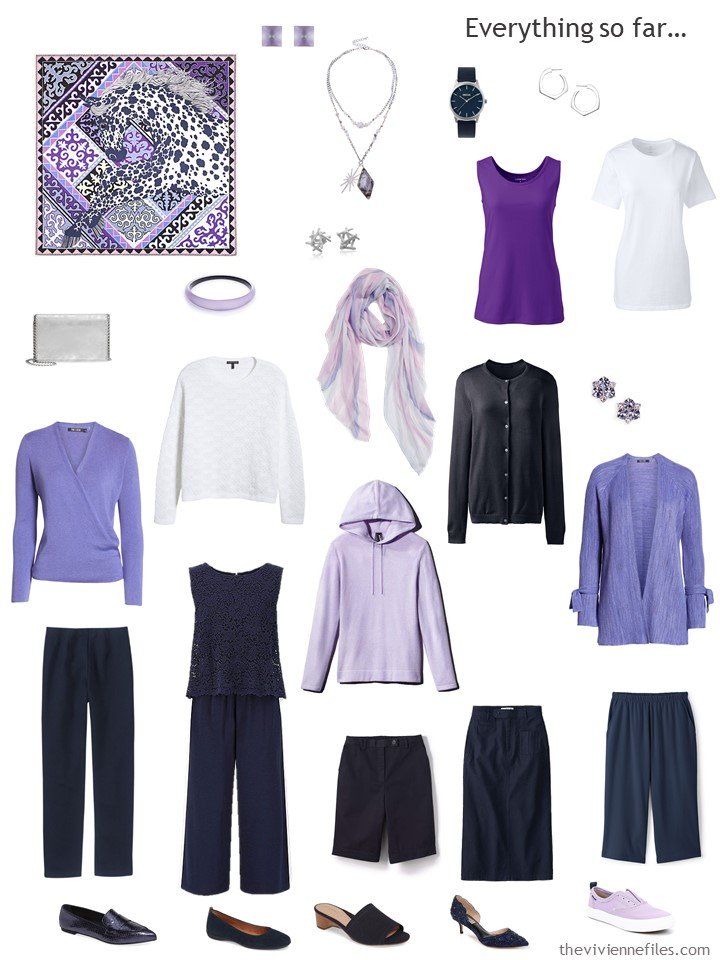 So many options…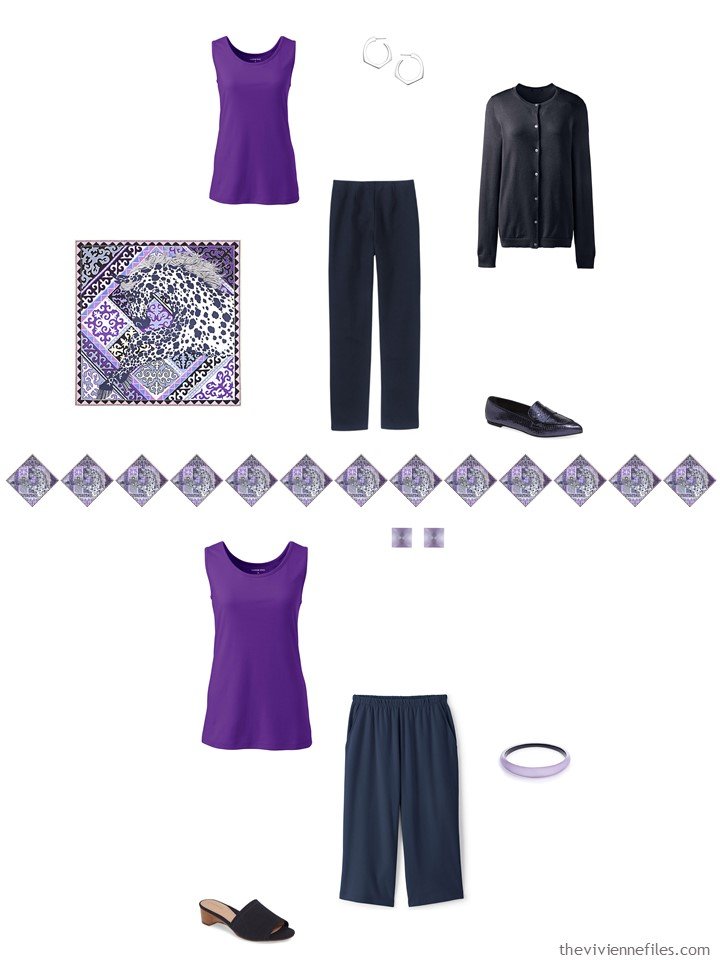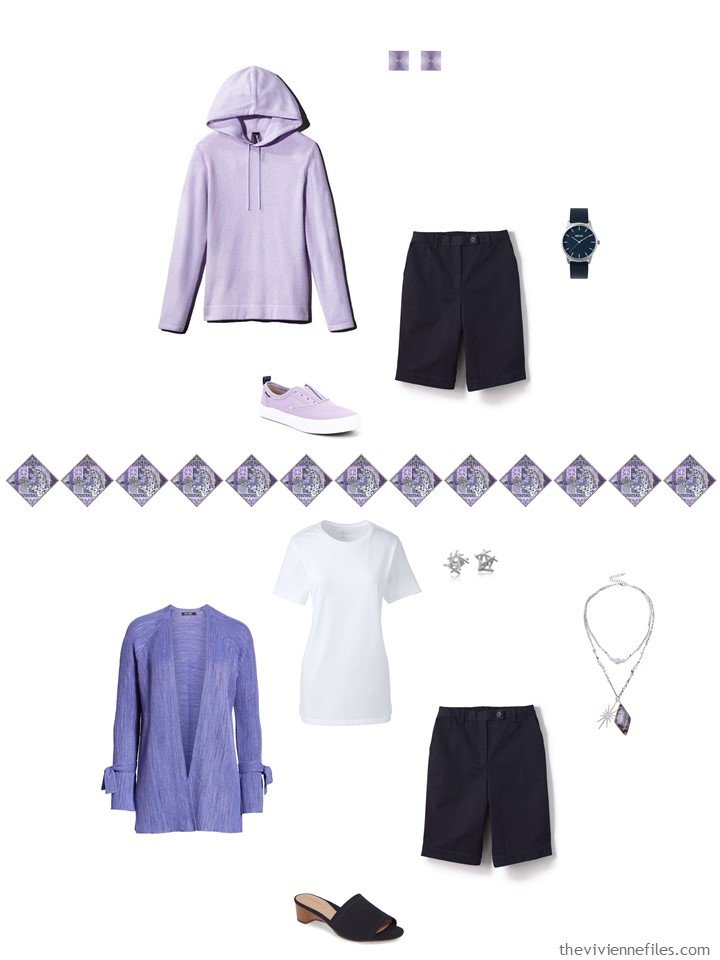 This is such an usual combination of colors, but it works so nicely…
Such a range of possibilities – nothing predictable!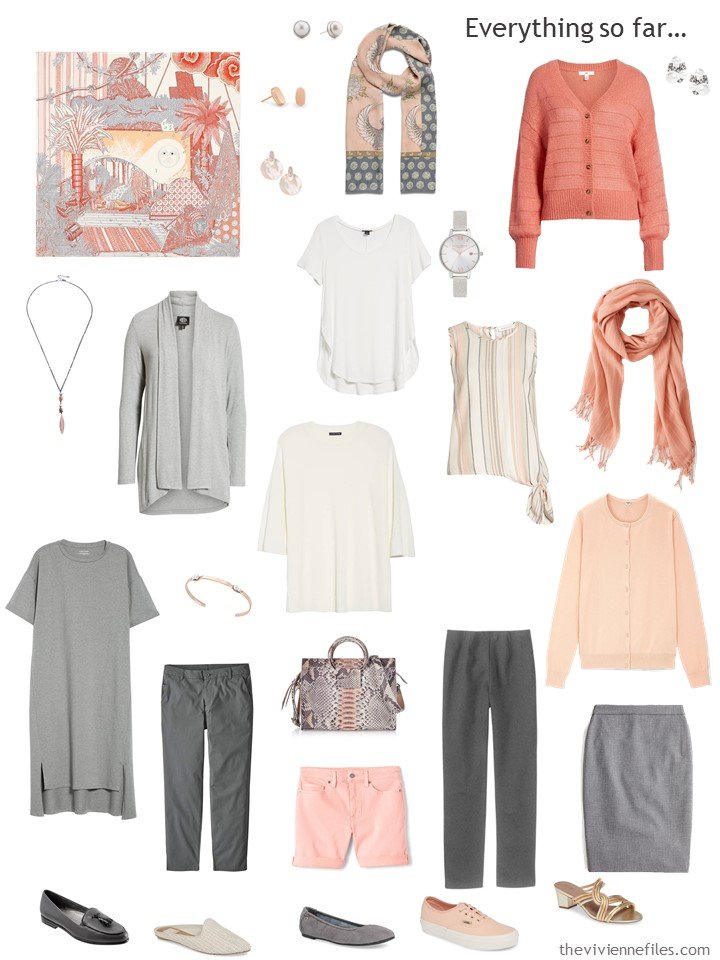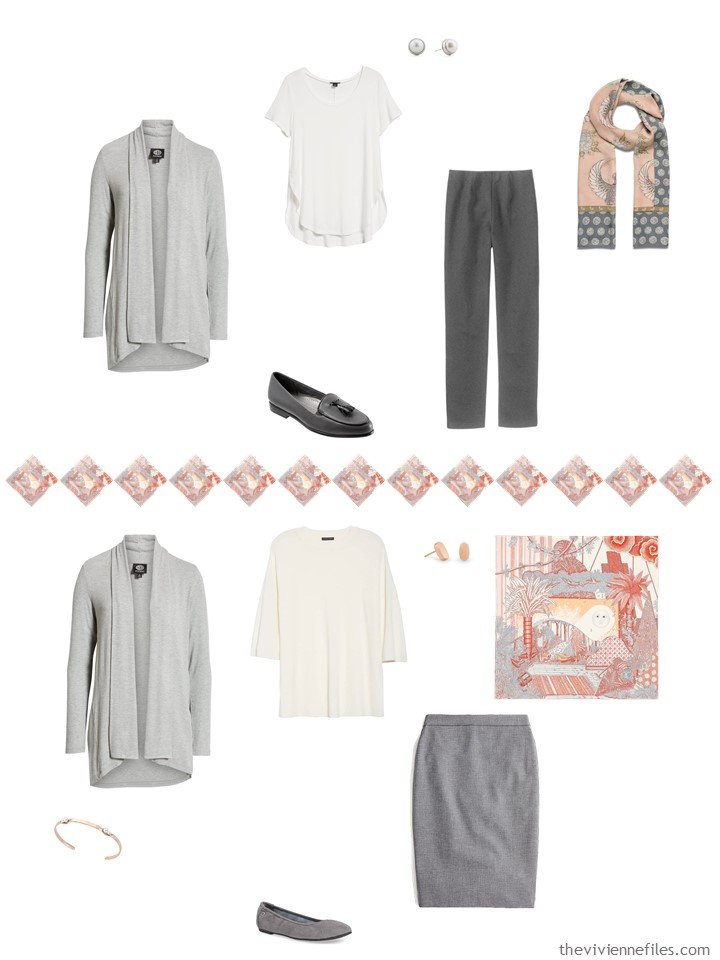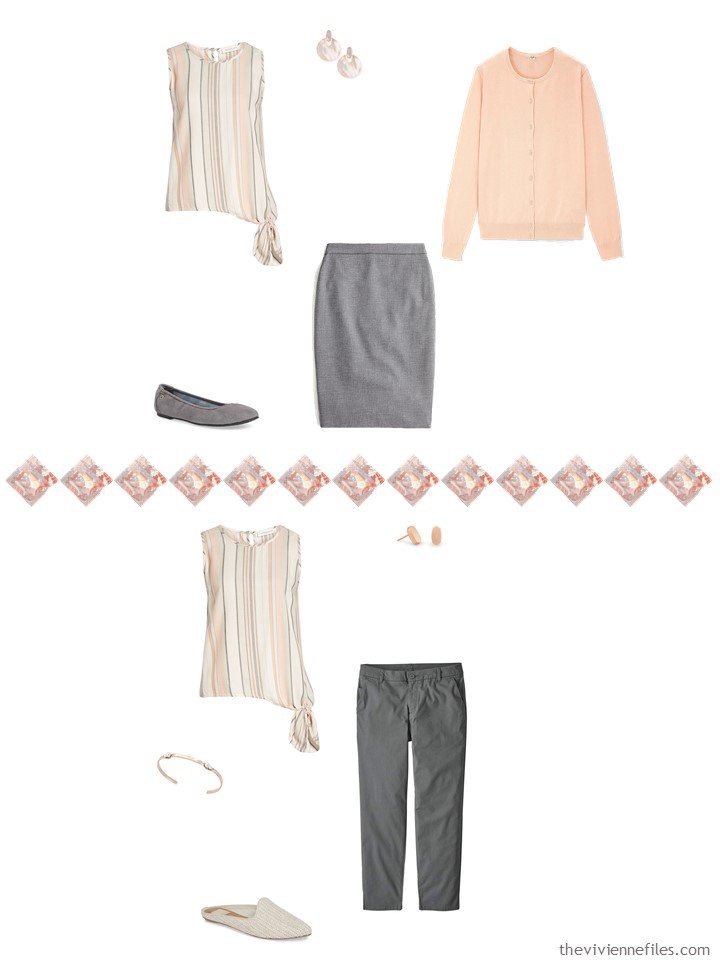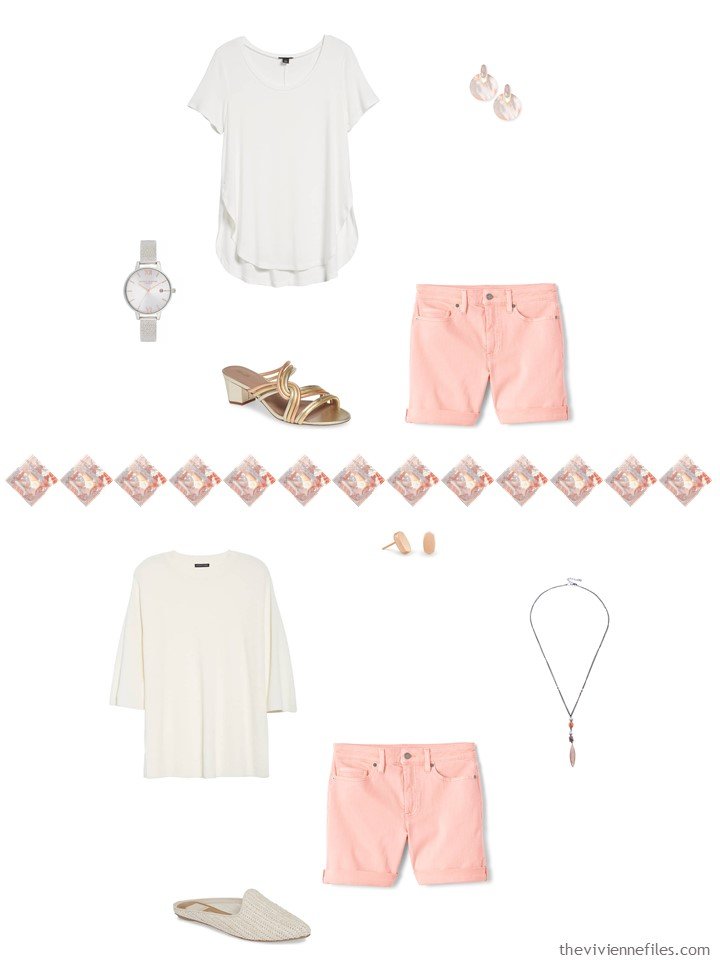 This color palette is really timeless, with plenty of accent possibilities:
I could travel for a long time with these pieces…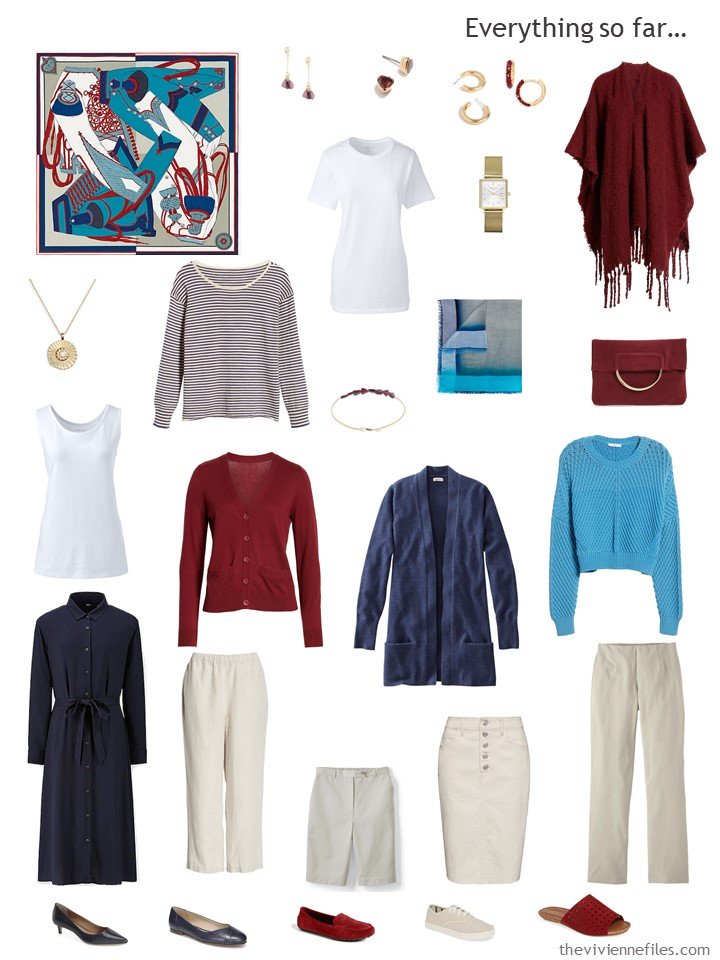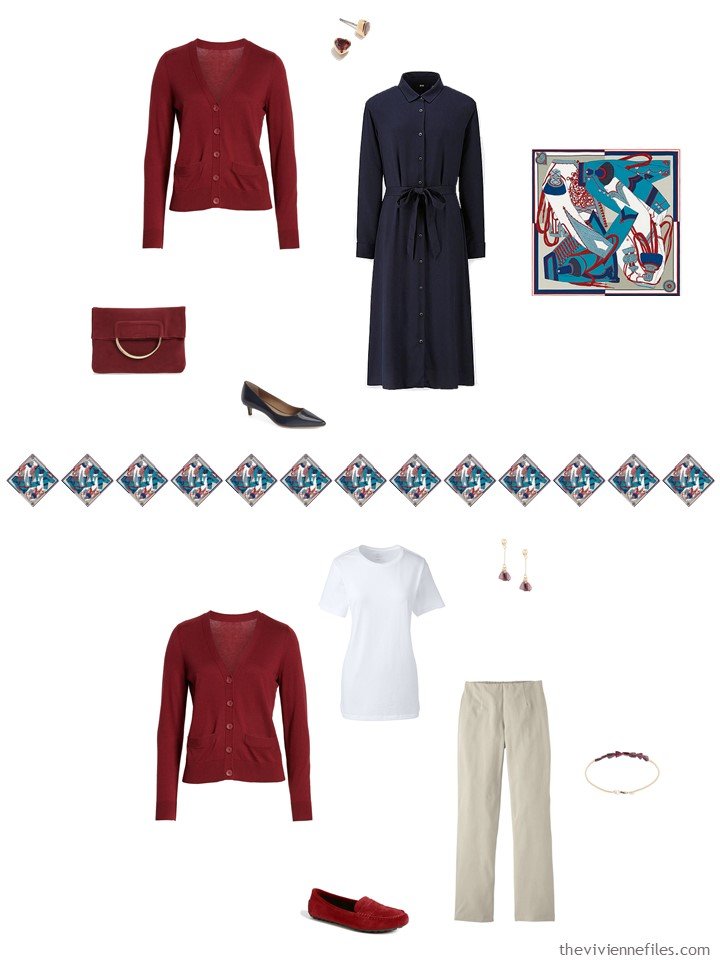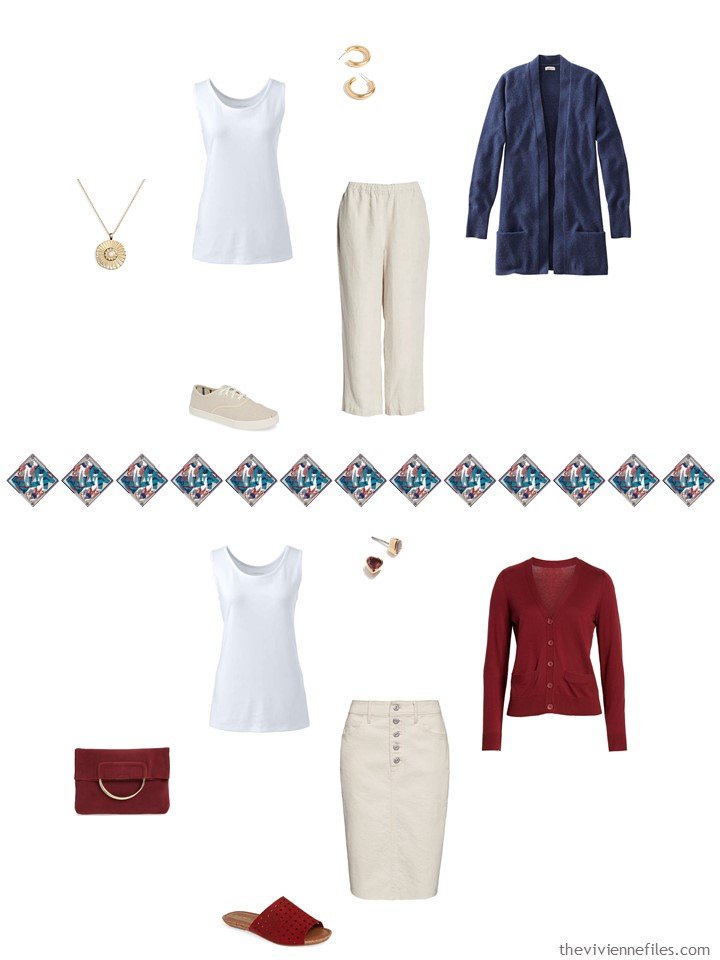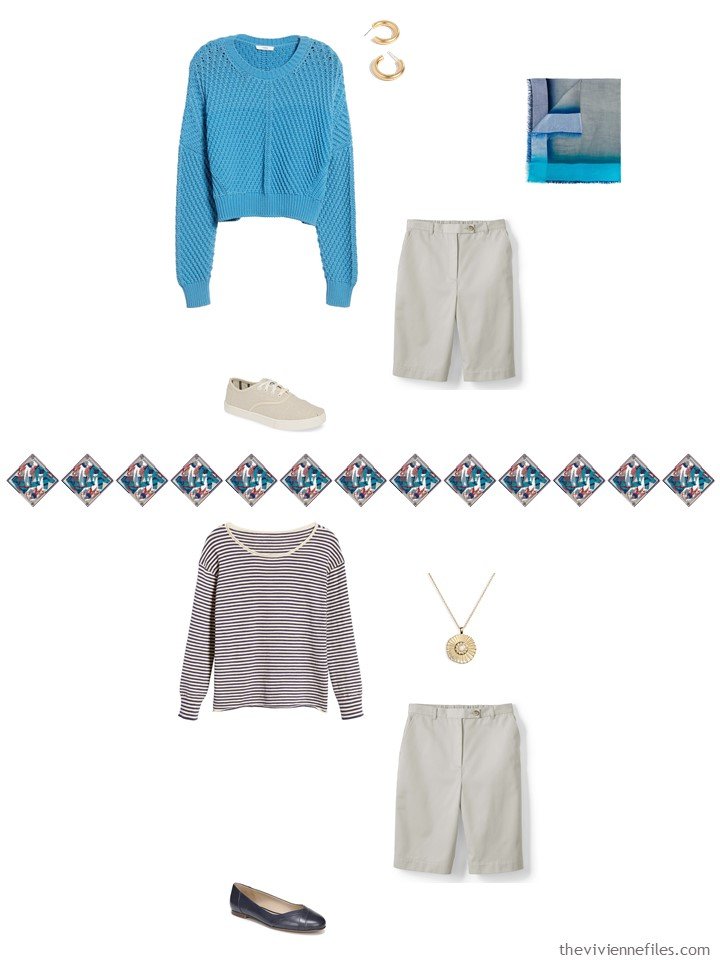 I could work for 20 years and not come up with this color palette… but it's lovely, isn't it?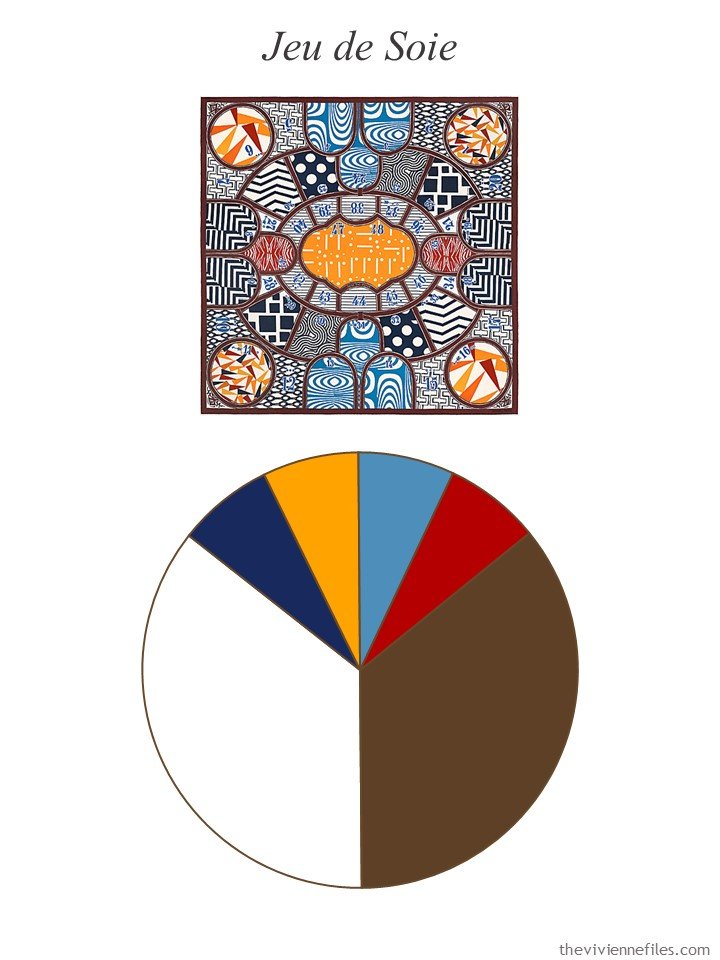 I love brown and turquoise together!
Even though this is a small wardrobe, it's not at all boring!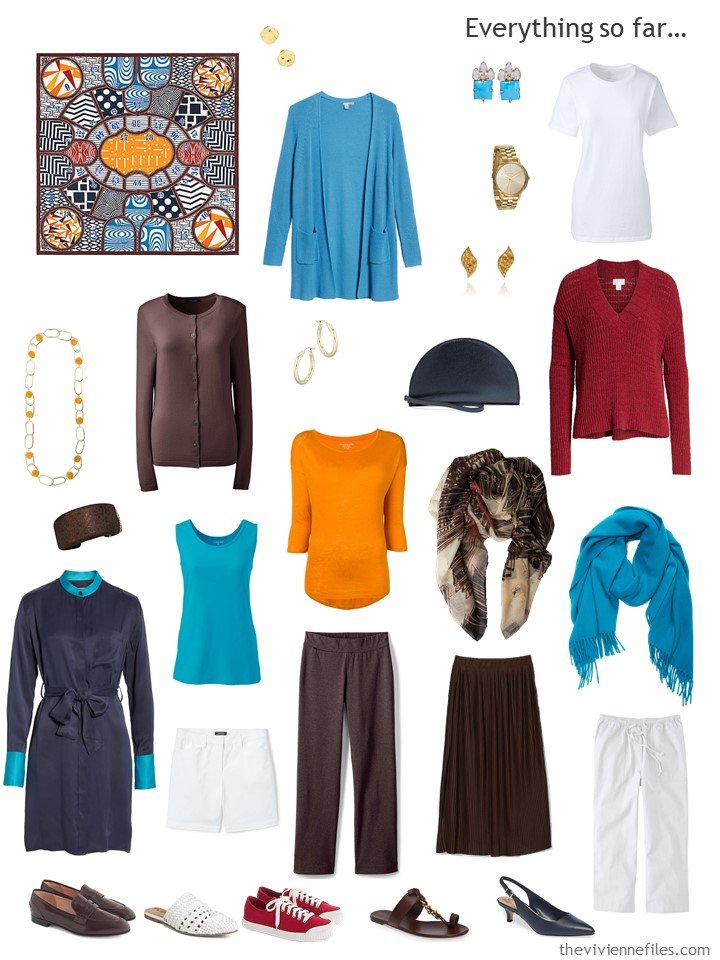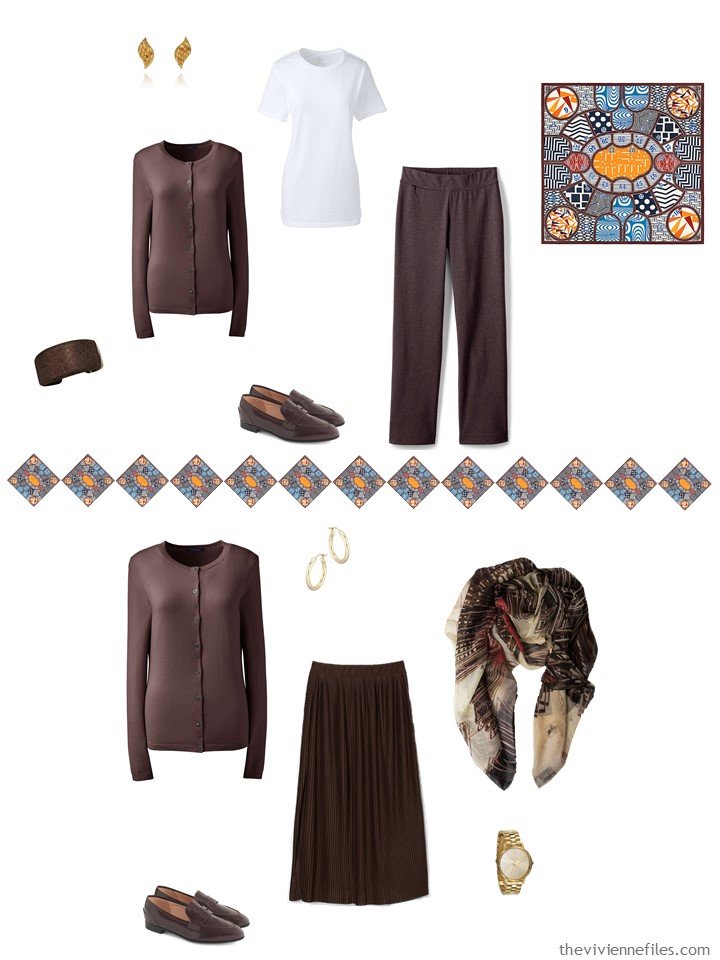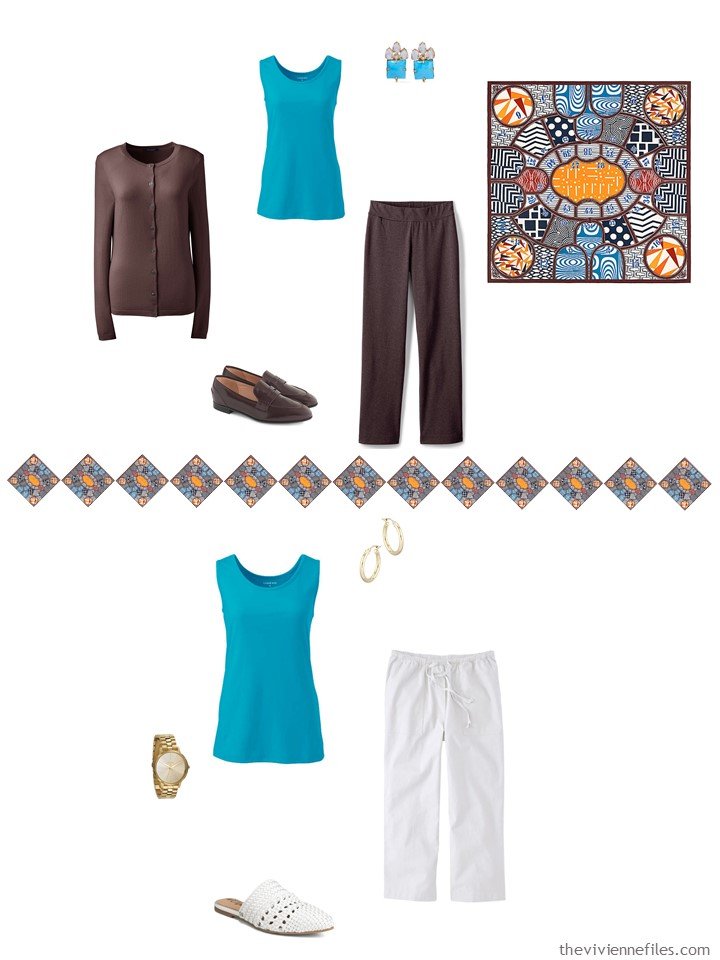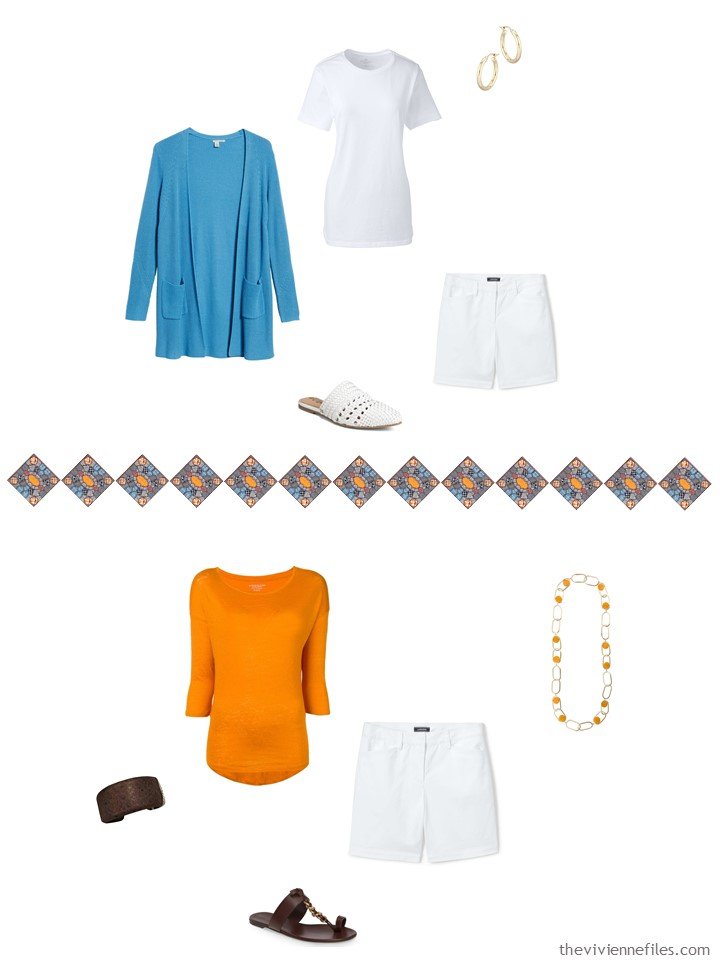 Do you think I was right to include the green with this palette? So far, I'm happy with how it's going…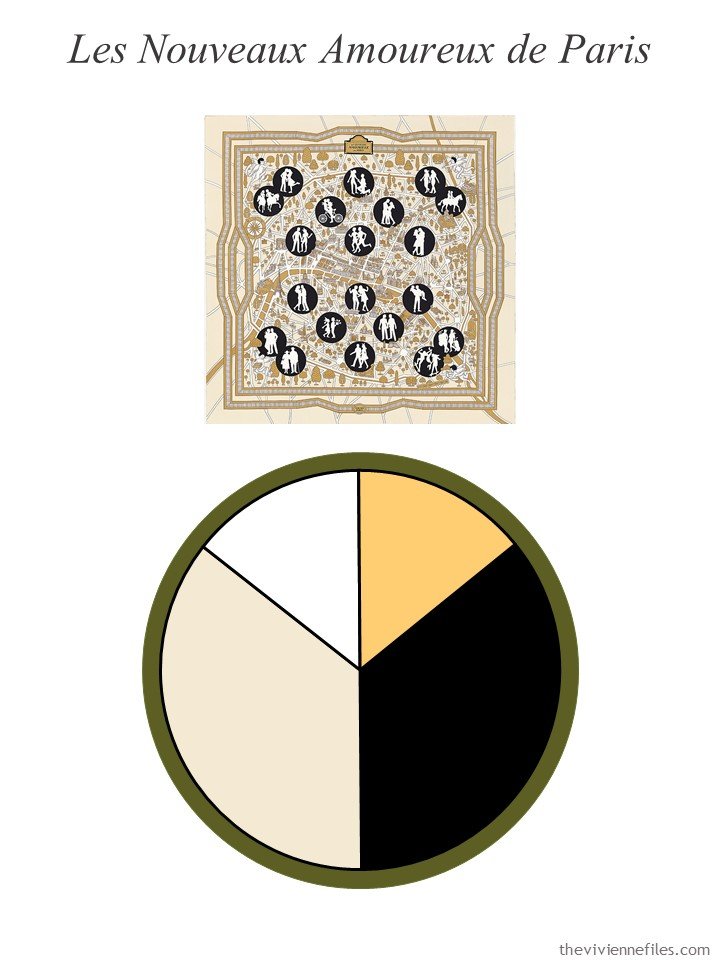 This palette feels sophisticated and somewhat understated to me…
You could dress appropriately for LOTS of things from this: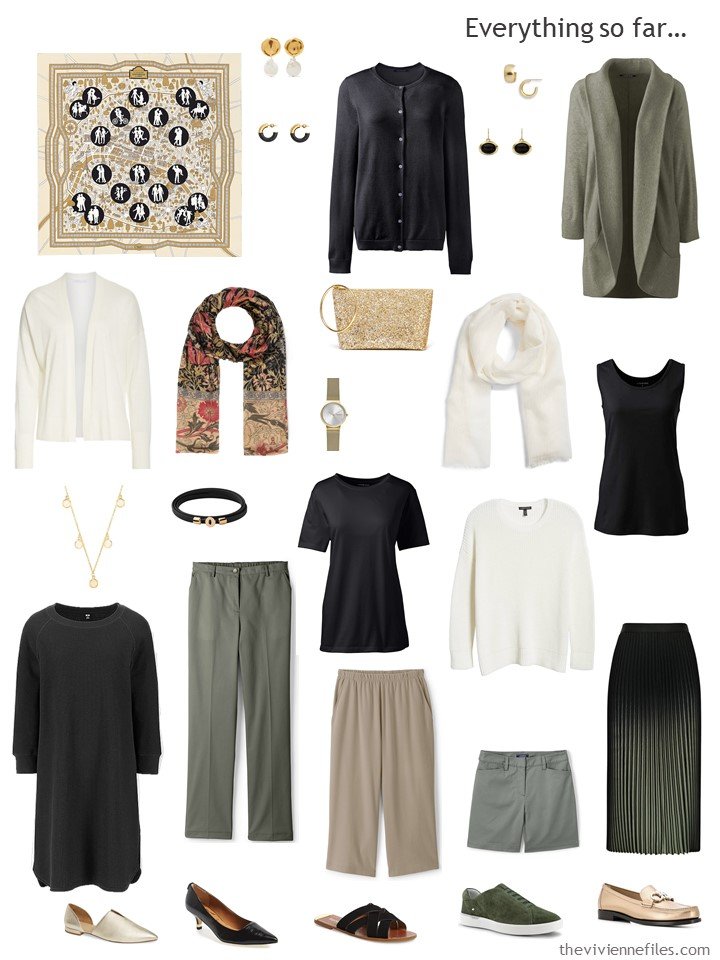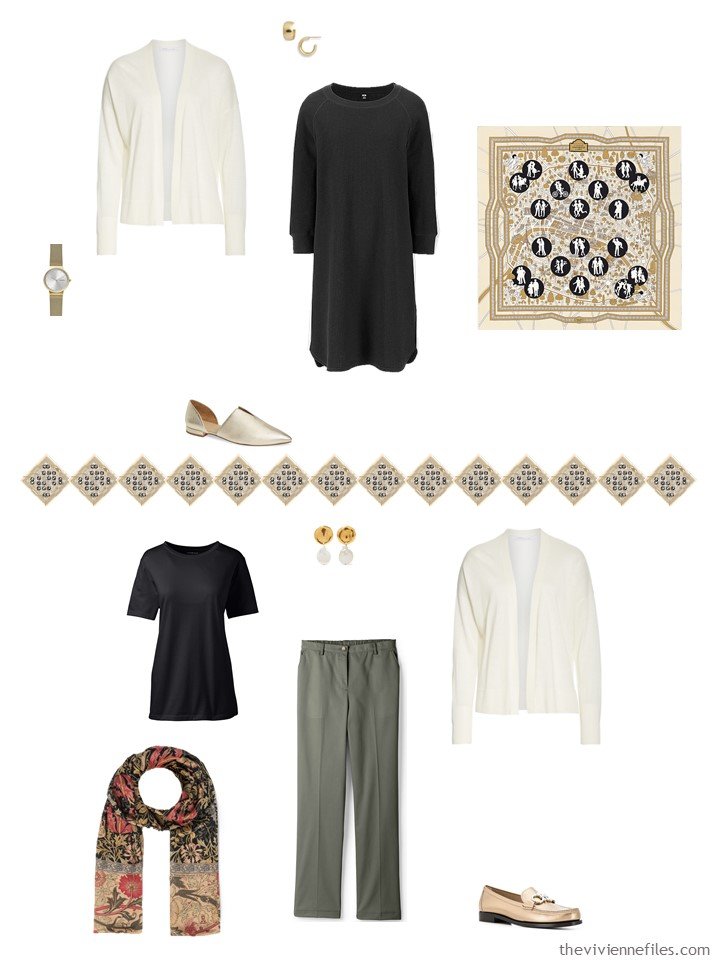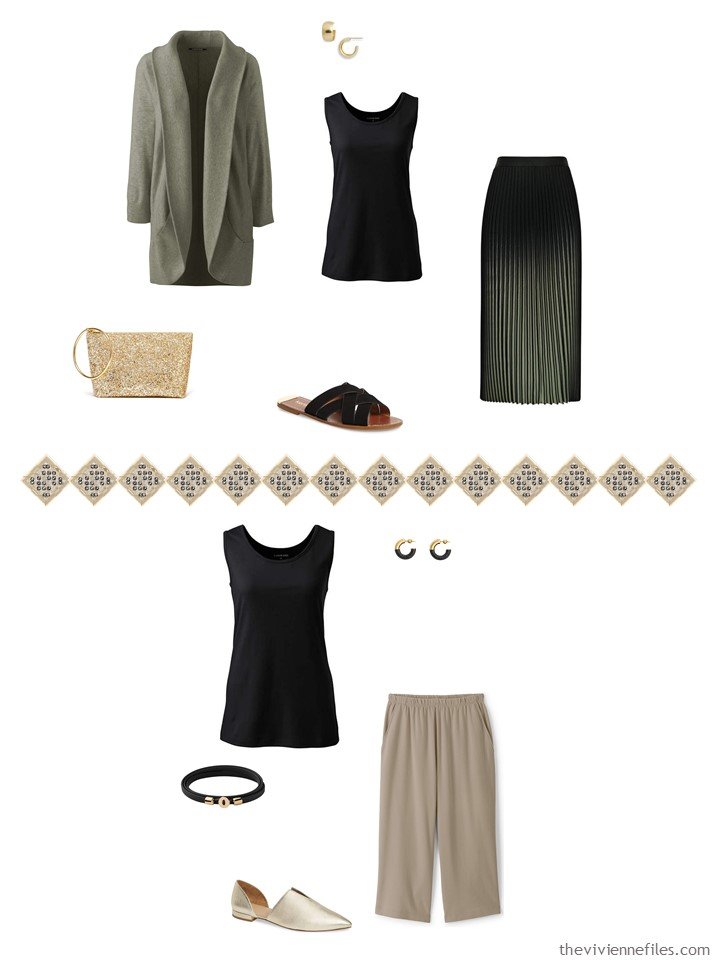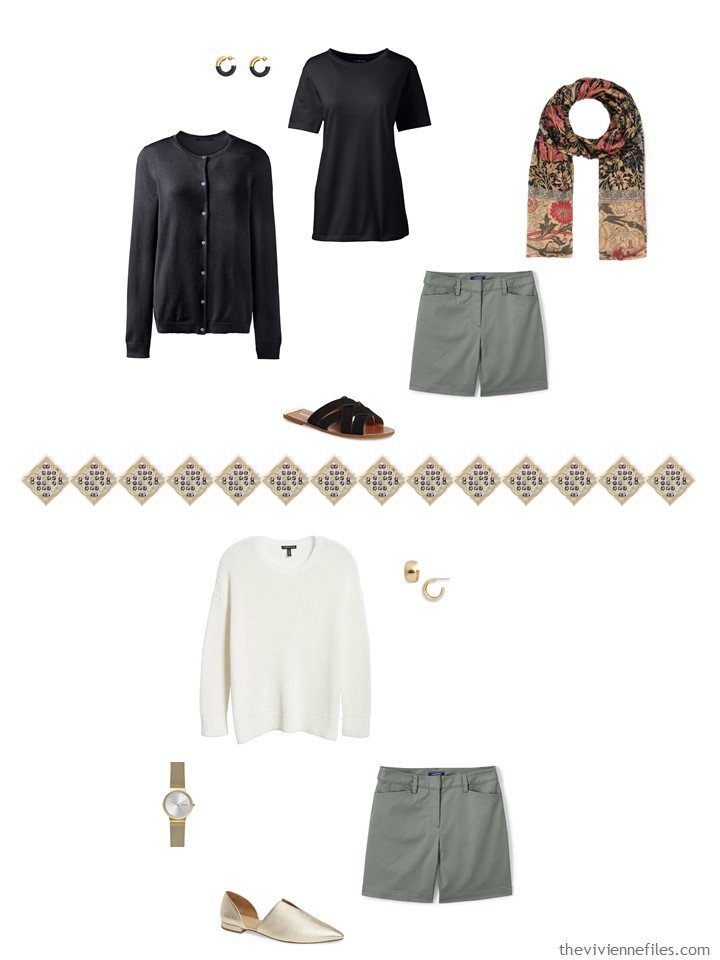 Right now, if I were forced to wear 1 of these for a month, I do NOT know which I would choose… I think that's good!
Which do you like the most, this month?
love,
Janice