February 20, 2019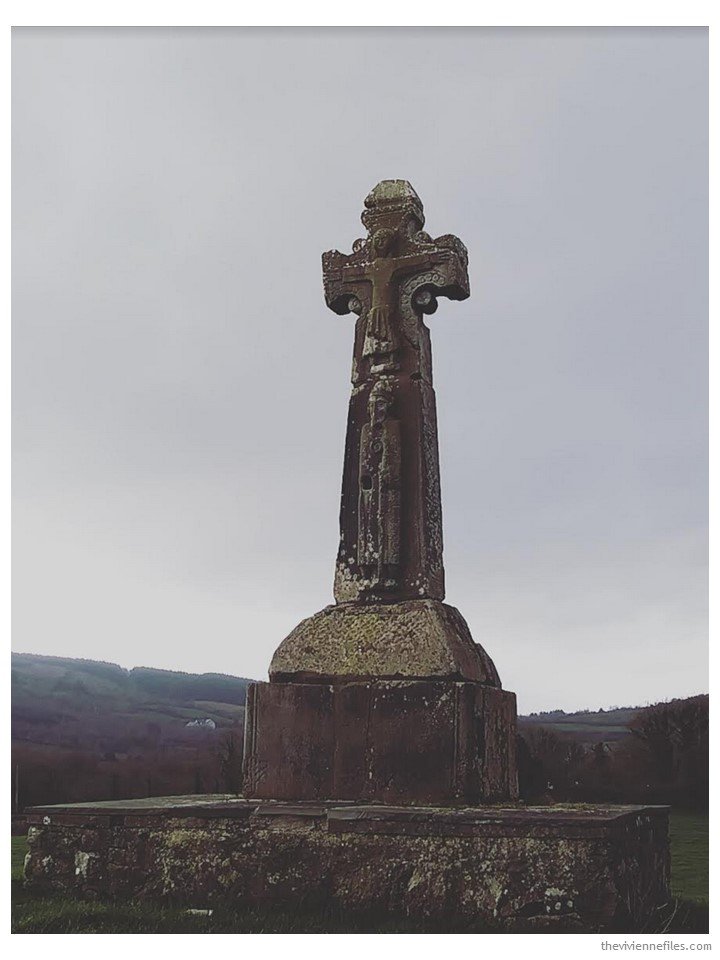 Yes, you really do see things like this all over the country; their history is LONG, and cherished. They haven't been able to preserve absolutely everything in pristine condition, but even when things are a bit mossy and crumbly, they're beautiful!
Much of what we did on our vacation was to drive to someplace beautiful and amazing, and then get out and WALK a ton. Some of the roads aren't quite what you're used to (unless you live in rural West Virginia, maybe), but they're worth braving for the isolated pockets of wonderment that you will find…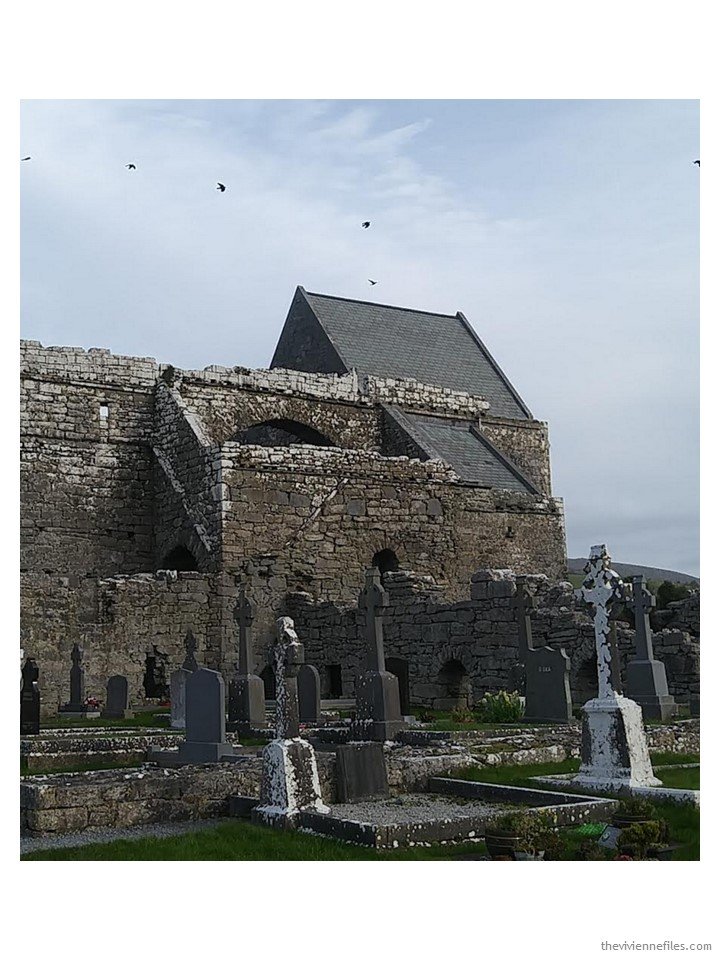 And my packing was… overall, great! Getting dressed was easy, and I was pretty comfortable (with 1 exception, which I will share in a minute!)
At the last minute, I tossed my Uniqlo Heattech top into my bag, because it was lightweight, and I had a hunch that I might want it. WELL… I wore it over shirts, I wore it under shirts, I wore it on its own – it was warm, soft, and comfortable. Possibly the single best garment in my bag!
The combination of velvet jeans, corduroy pants, and regular jeans was perfect for me. It is – of course – possible to wear your jeans day after day when you're out in the countryside. We weren't doing hard-core hiking, so I didn't need tech-fabric pants; I found that jeans were perfect. The velvet jeans were nice to wear on the days that we spent in town (Ennis, Galway, and Dublin), while the stretchy corduroy pants are perfect for those 22-hour days flying. (connecting through Heathrow is ghastly, by the way…) A more normal woman might want blue jeans rather than black, or maybe even 2 different colors of pants, but no matter what colors you prefer, I'm a fan of the overall "3-pant" plan!
I was really happy with my Blondo boots, and have worn them so much that they're headed into the shop for their 2nd tune-up in 2 months! And good hiking shoes were important on the days that we had to climb stone walls, traverse limestone landscapes, or wade through lots of damp, muddy ground!
All of my other sweaters and tee shirts were just fine, but I struggled with my body temperature for reasons I can't quite figure. If I'm having hot flashes, they'd better just STOP NOW, because I've already done that little dance of wretched life change… Might have been a change of medication that we made before the trip, or the fact that the weather was (by Ireland standards) unseasonably warm.
And here's where I ended up having outerwear envy… Belovedest packed a Patagonia down layer and an Arc'teryx shell, which proved to be ideal for the weather we encountered. Yes, his outerwear was mad expensive, but it's the kind of thing that you buy ONCE IN YOUR LIFE, and keep forever.
I, on the other hand, had my Lands' End parka with me… Don't get me wrong – I love my parka, and I plan to own it until I die. I wore it the last 2 winters that we vacationed in Ireland, and it was perfect. But this trip was warmer, and I was a melty, melty princess… So I'm going to replicate his plan, in the future.
And what did I forget? Nothing terrifyingly important, but 3 things that would have been so smart to have with me…
First up, there's no excuse for any of us not to have a reusable cup of some sort with us almost all the time; so many people carry big bags of some sort, and these cups aren't heavy. Let's start remembering to pack them, eh?
When we got to that critical "mountain of tee shirts for my favorite children" point of souvenir shopping, I realized that my Longchamp bag would have been so much better than trying to wrangle with shopping bags. I ended up buying a fabric shopping bag at Avoca, but I really could have avoided yet another bag if I had remembered to pack what I already own!
And yes, the floors in the AirBnB were cold; slippers would have been worn tons!
So I give myself a B+ for packing – I am always looking for ways to do better!
Do you love Ireland as much as I do?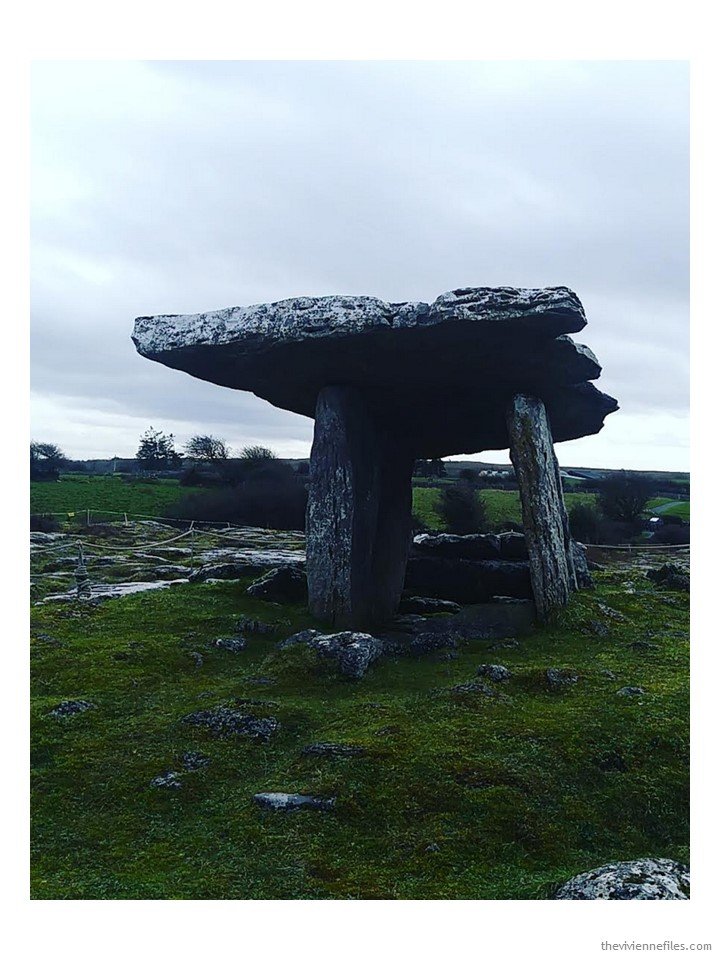 love,
Janice