November 28, 2018
Of course I'm going to have to see how a couple of the remaining Pantone Spring 2019 colors look with black, but first let's try something completely different – Winter White!
One thing to remember with this color – all of your clothes don't have to be "dye-lot matched" to look good together – especially if the fabrics and textures are different. Shades of the same neutral can look lovely!
Of course, it's perfectly beautiful to wear an outfit in just these colors: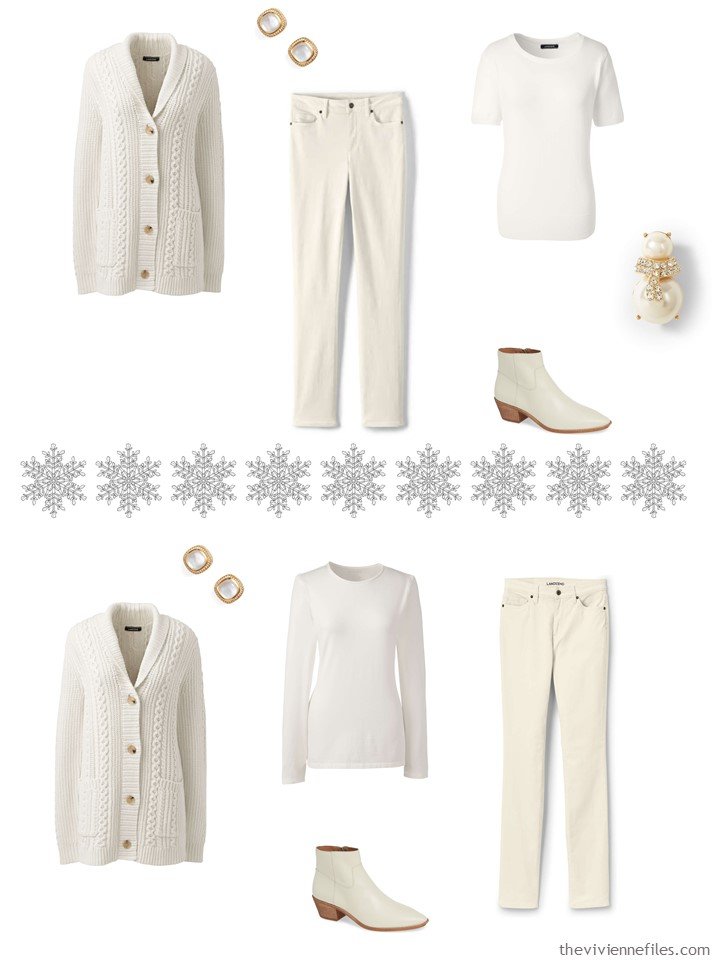 I'm coming back to Turmeric again with black… this color is fine, but level of dressiness here is a little bit "off." The shoes might be okay with jeans – it depends on the woman!
I think these outfits are fun – certainly at this time of the year you're not going to see anybody else dressed like this!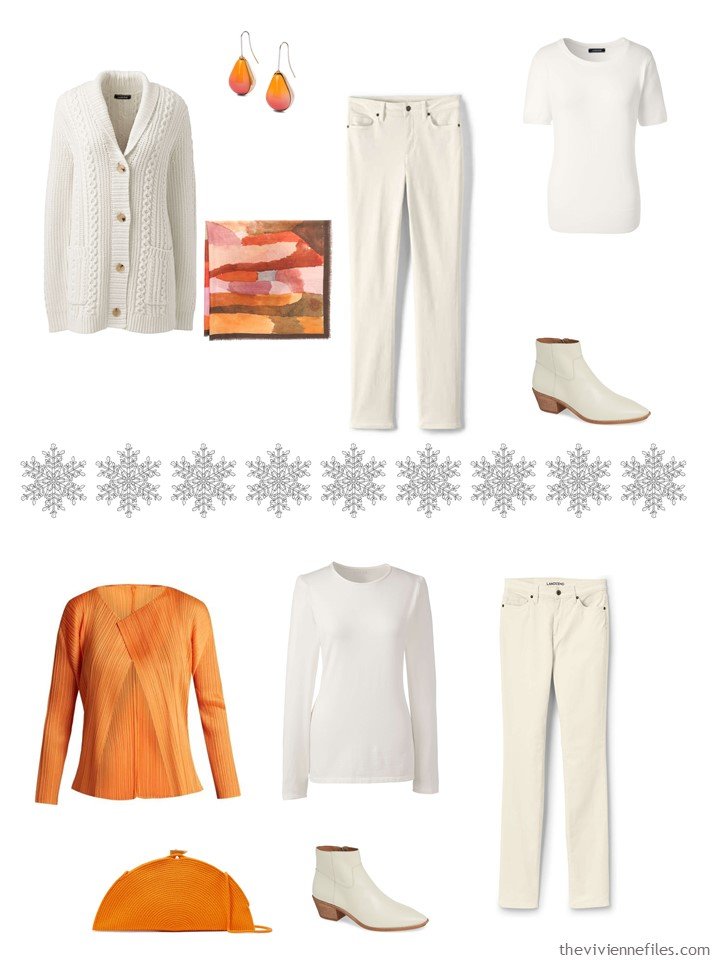 I know this is going to look great – green is surprisingly versatile. I suppose all you have to do is look to nature and see that green is the default "neutral" in the world!
Imagine a heroine with white hair and green eyes…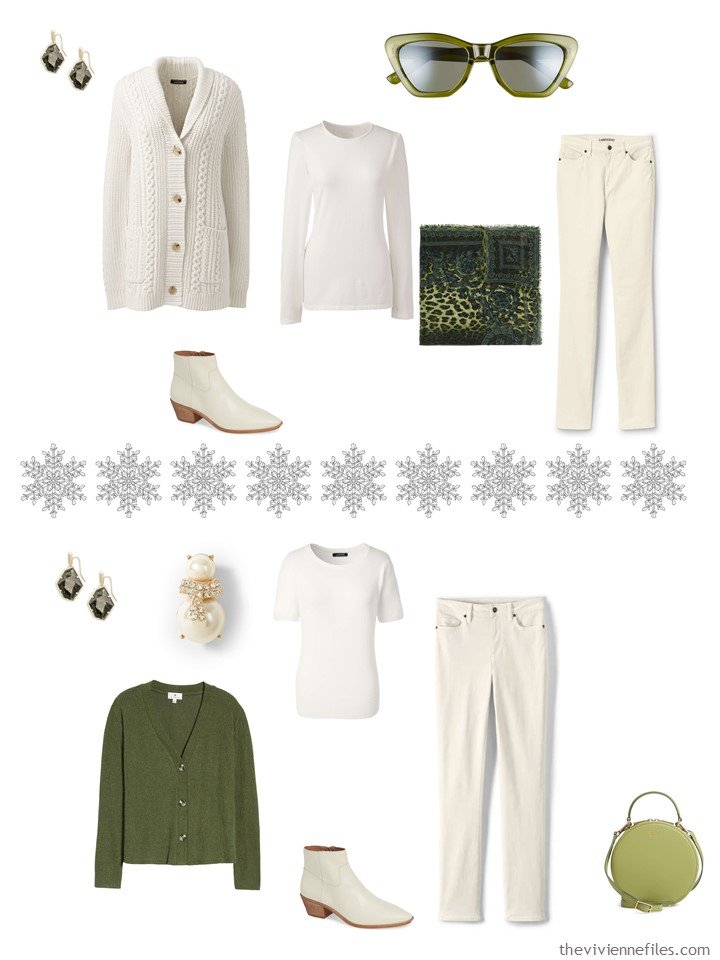 You know this is going to be lovely…
A pair of brown boots would be a great addition here: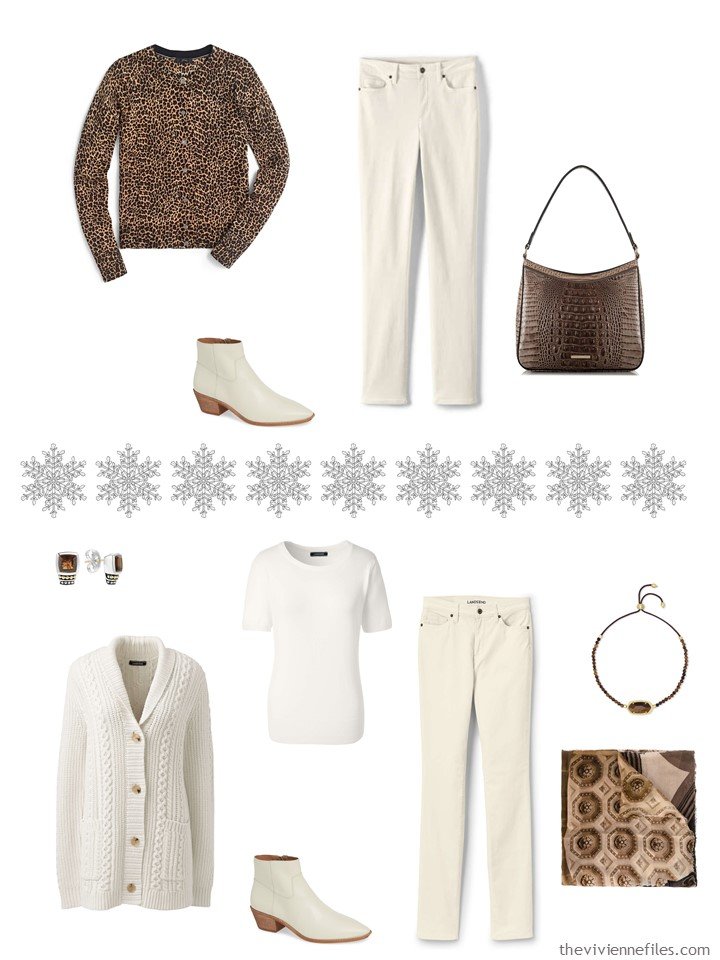 This green is interesting with Winter White – the green boots help anchor things well. Many of us struggle with non-neutral shoes, but they're well worth considering if they're in your comfort zone.
I kind of like the 2nd outfit with just a wee touch of green… This again would be so fun for someone with green eyes.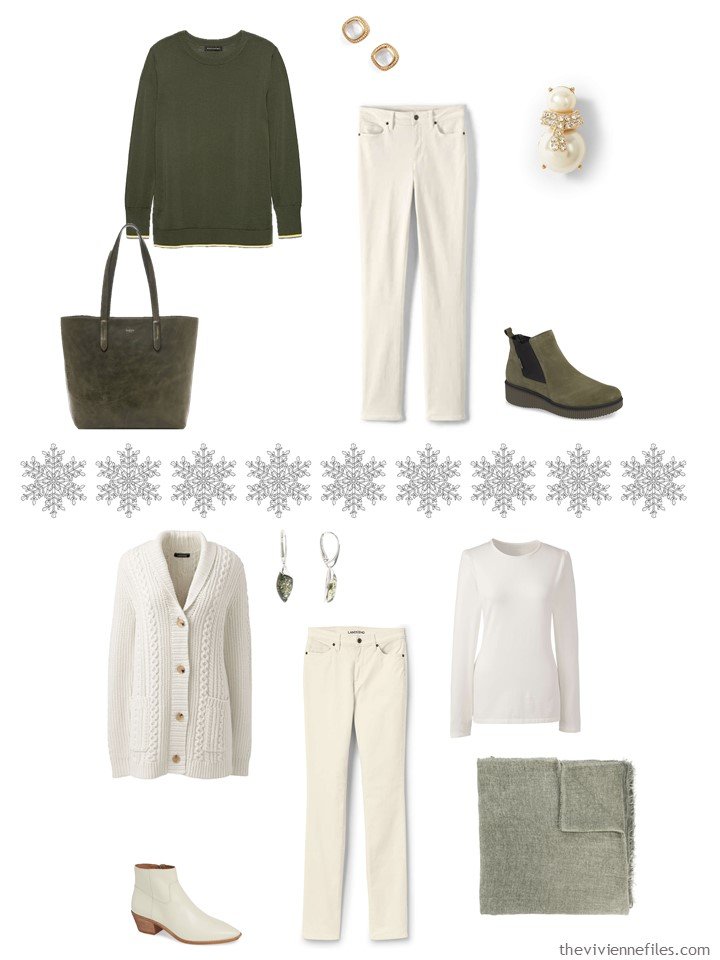 As much as I know my dry cleaner would love me for wearing this color, I can still be tempted by the change of pace that Winter White offers in cold weather!
love,
Janice