September 3, 2018
No holidays at The Vivienne Files! I would never miss the chance to share one of these "6 outfit" posts…
Even though very few of us are seeing cool/cold weather, I firmly believe that it's smart to get your cold-weather clothes ready in advance. Nobody's going to give us 3 days warning that autumn is about to smack us down!
I loved the gold scarf with this otherwise monochromatic outfit…
We are far enough into the year that I now need to have a separate page for clothing and for accessories! Admittedly, a heroine who owned this wardrobe might not have NINE pairs of shoes for 9 months…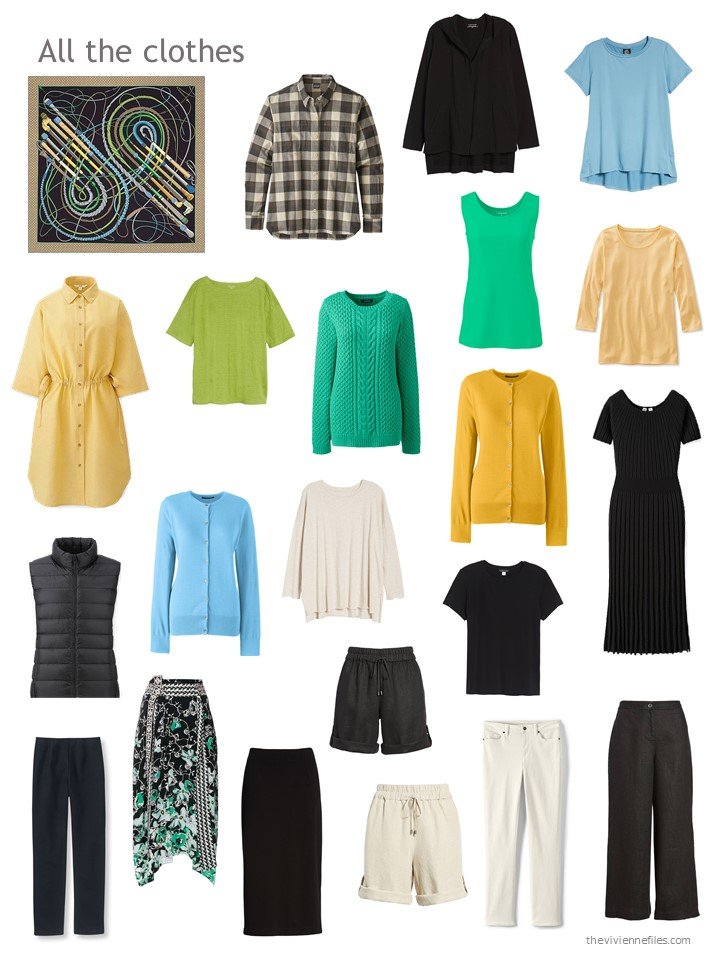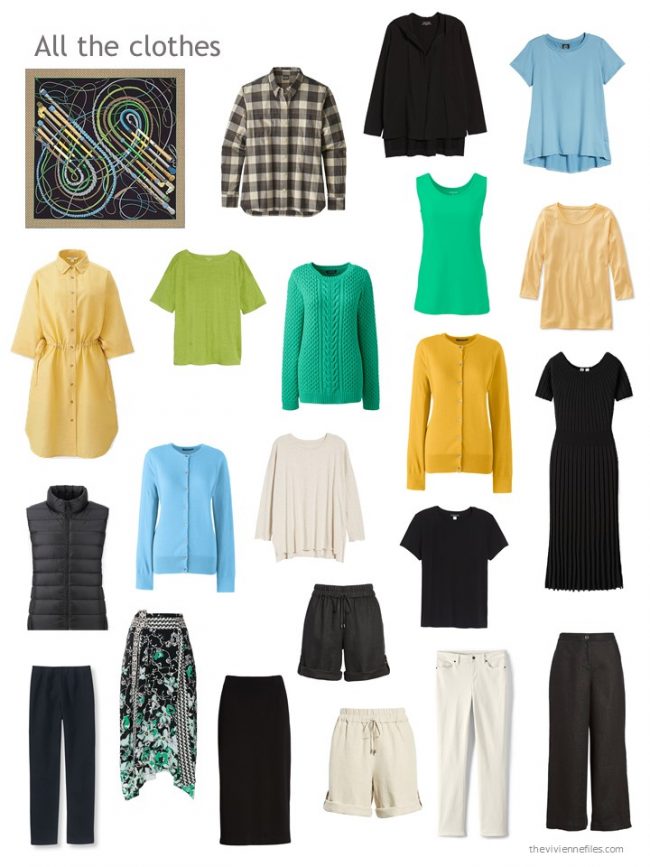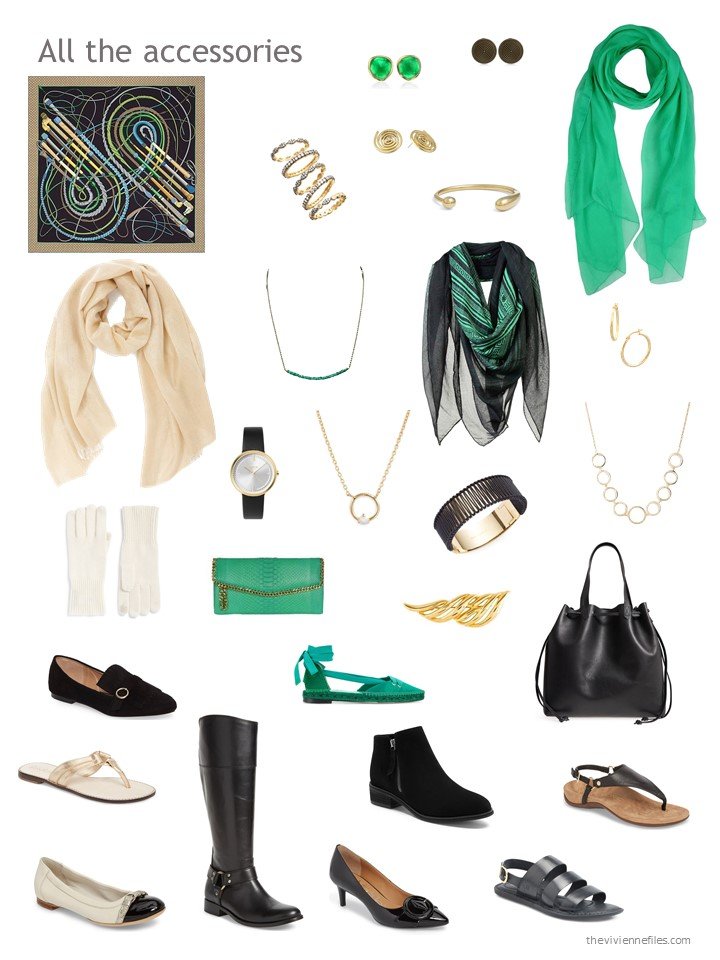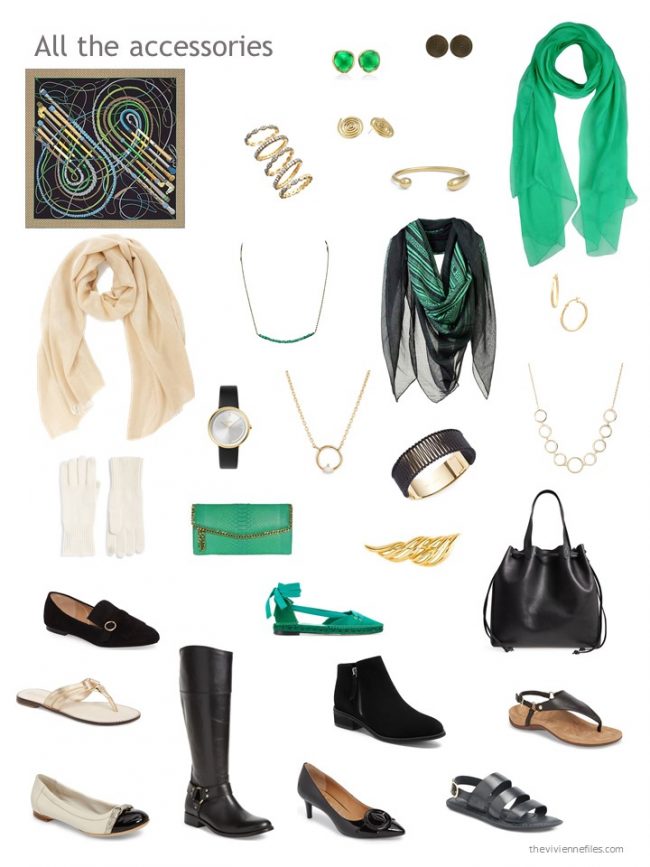 While the accent colors here are very unexpected for a "black-focused" wardrobe, I think that this wardrobe is very coherent and versatile. Each of the new garments this month can be worn in lots of ways: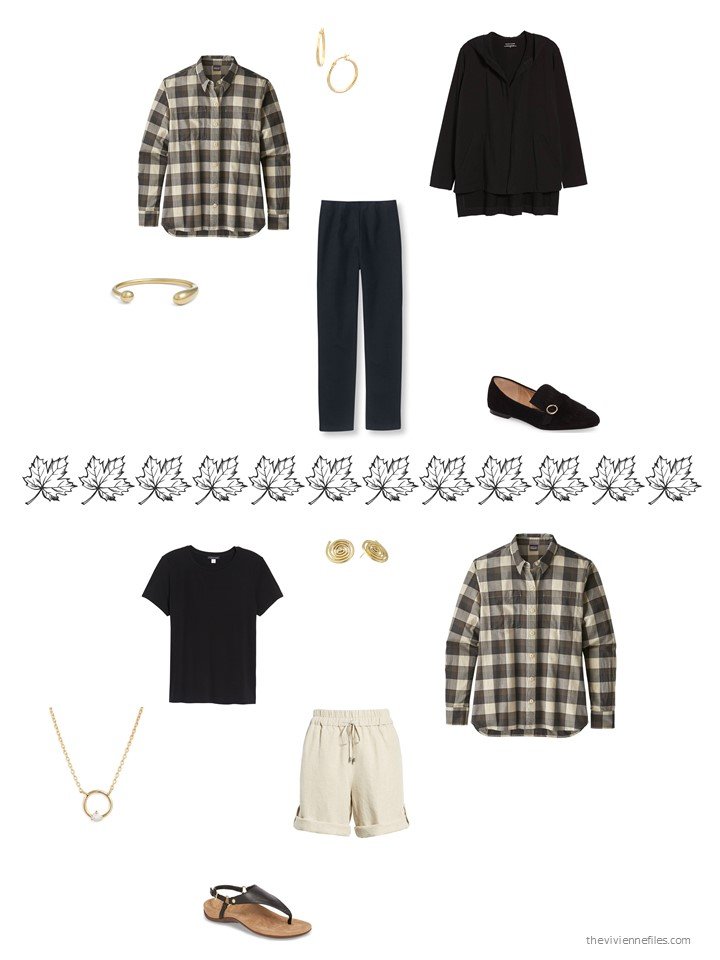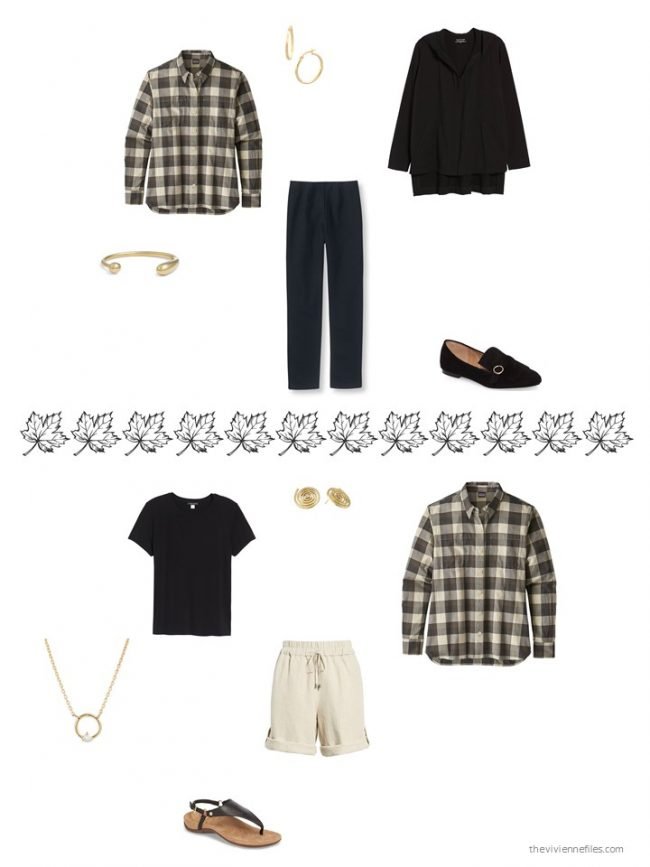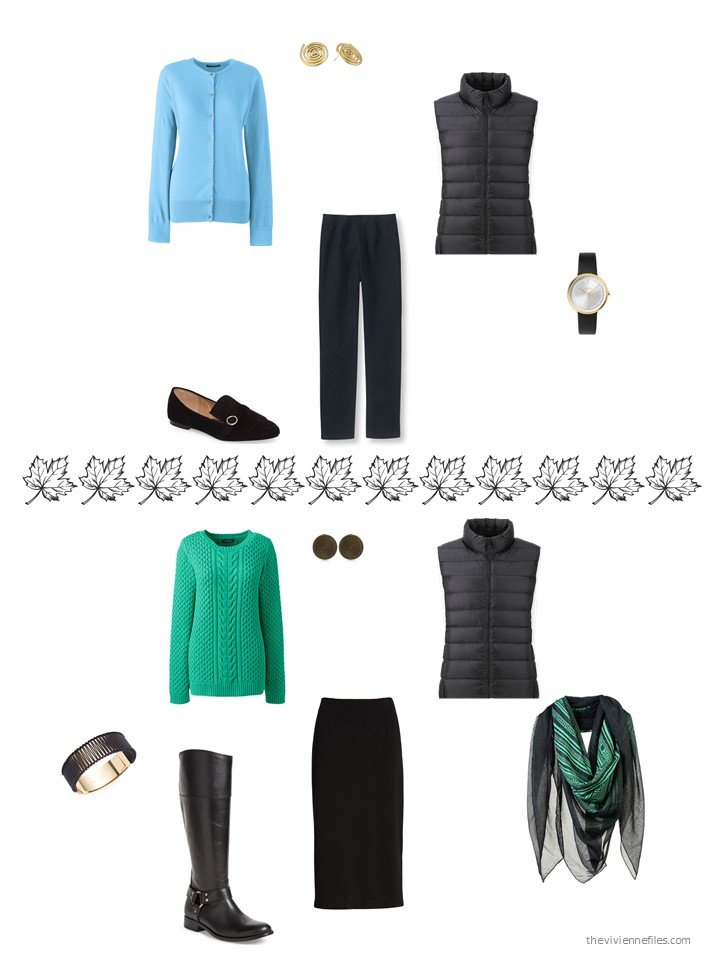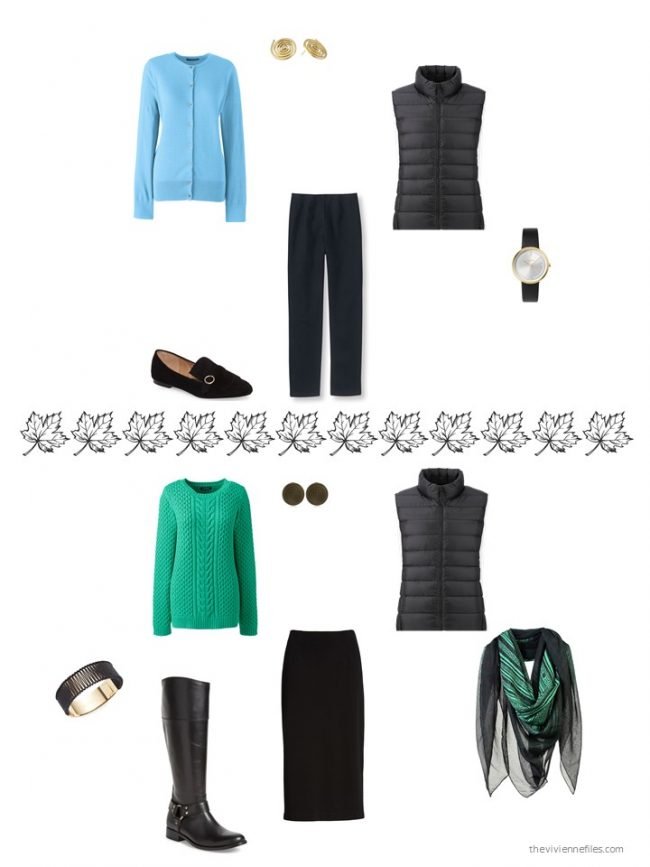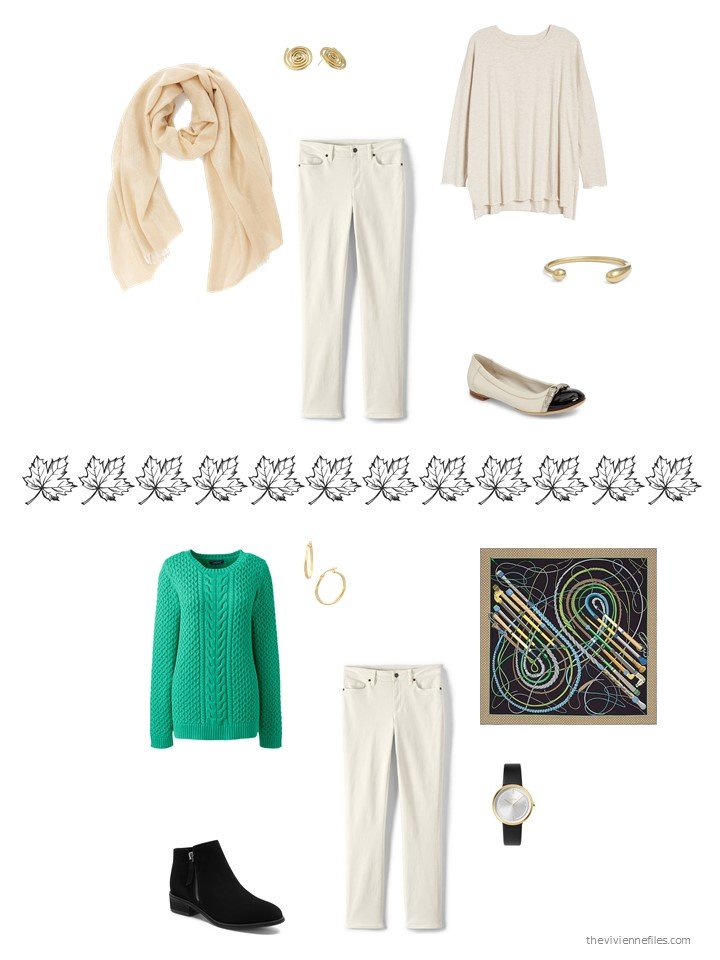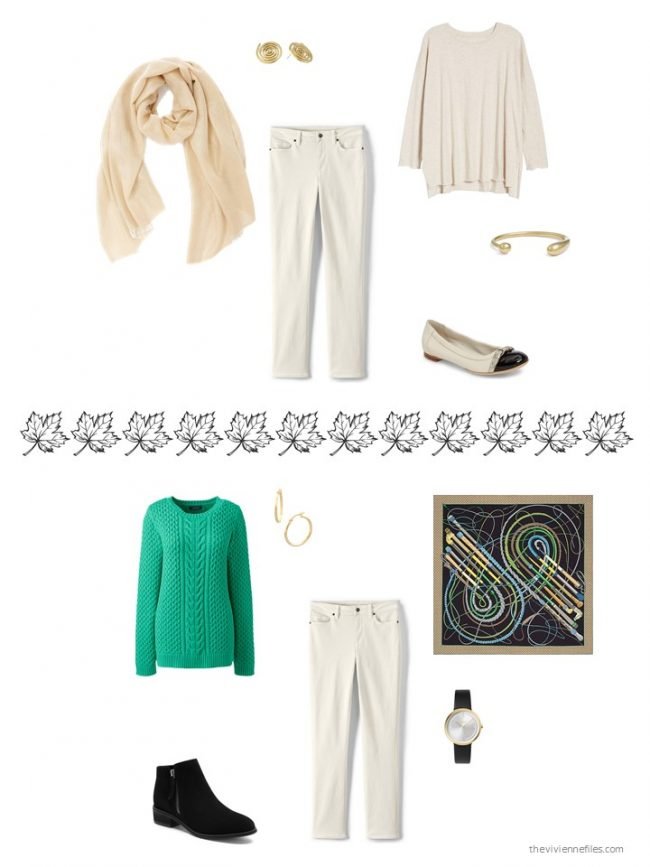 Next, that amazingly feminine pink and ivory wardrobe. You might think that a flannel shirt and down vest aren't going to work here, but I found a PINK flannel shirt AND pink jeans! There's a certain charm to the juxtaposition of feminine colors and accessories with garments that are more utilitarian and rugged in nature…
I'm starting to feel the appeal of this wardrobe; on the right woman, this would be lovely…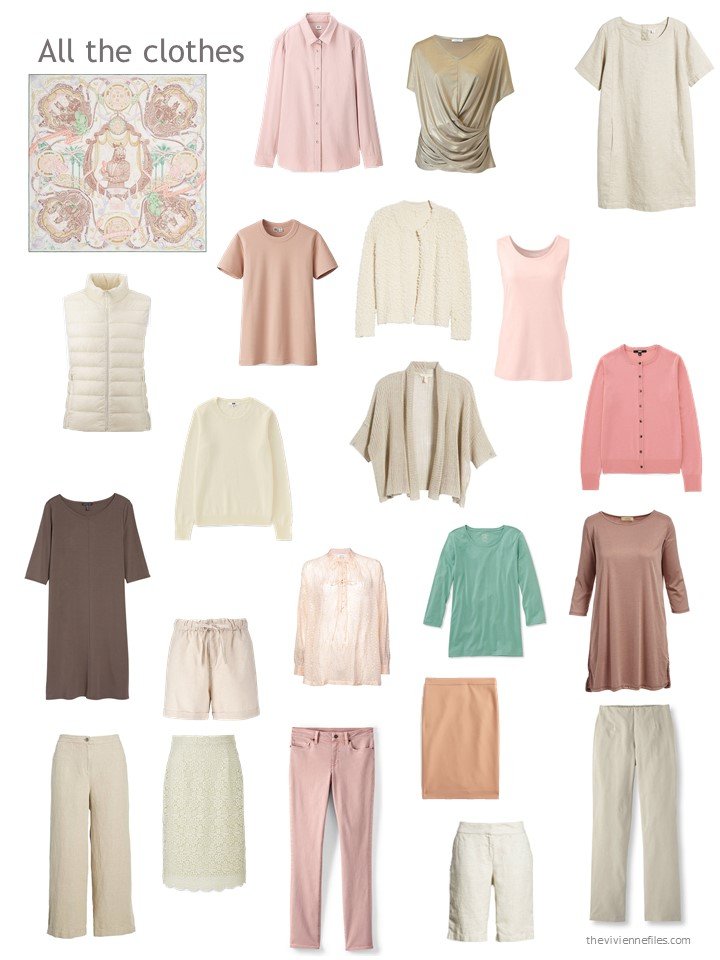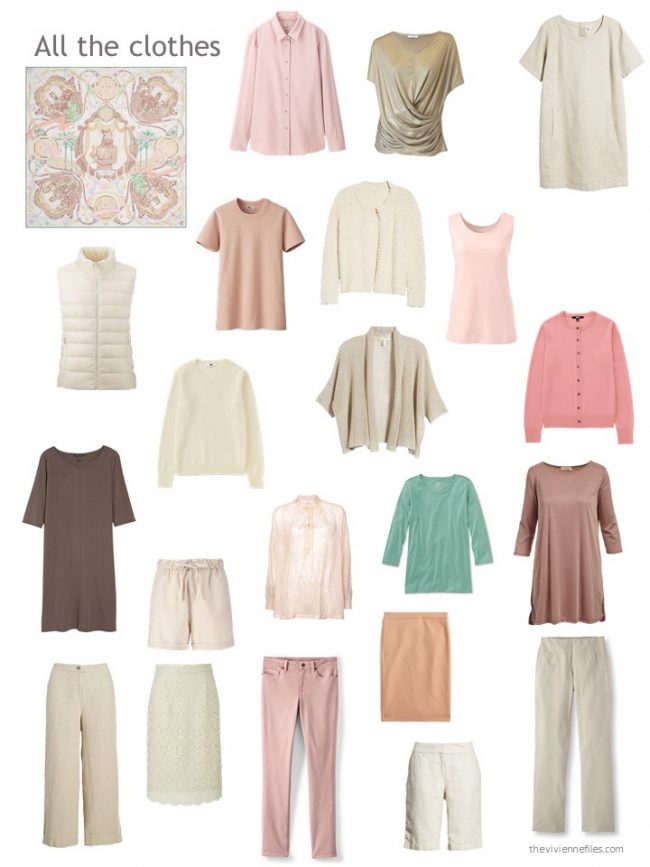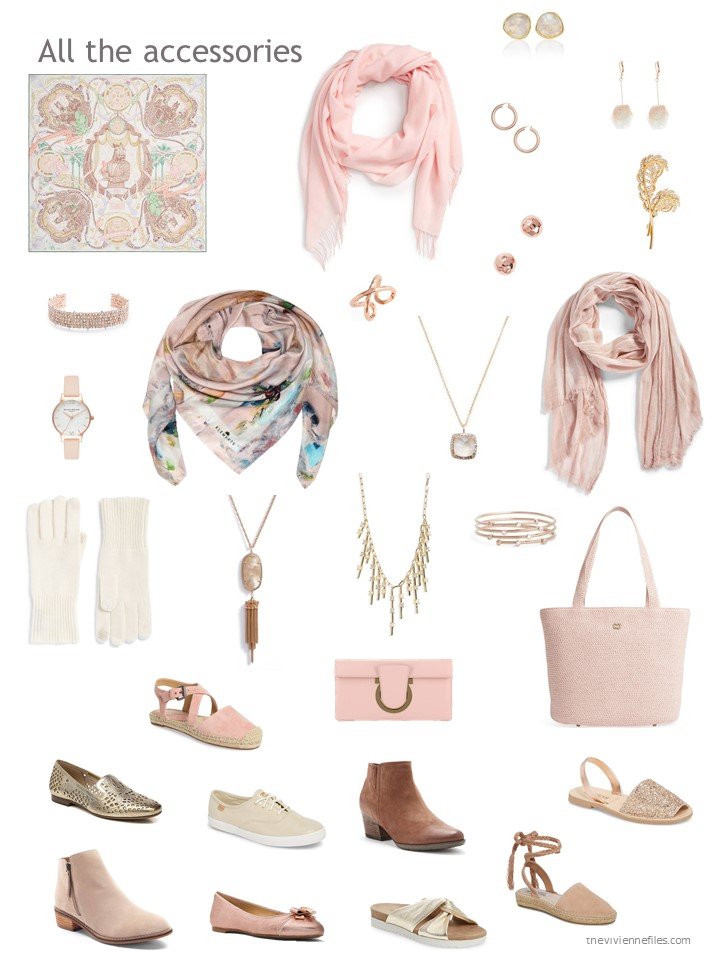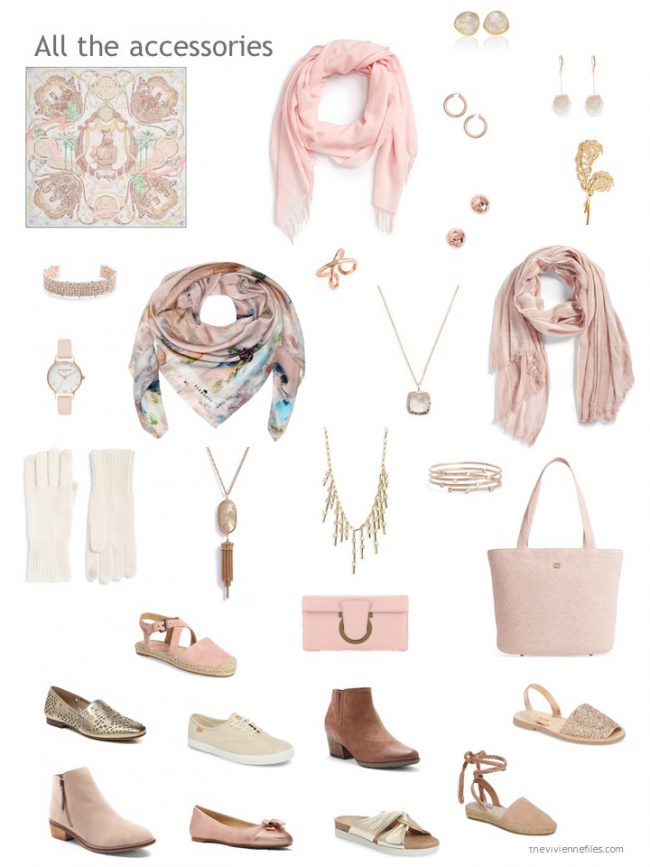 And this is still quite versatile too!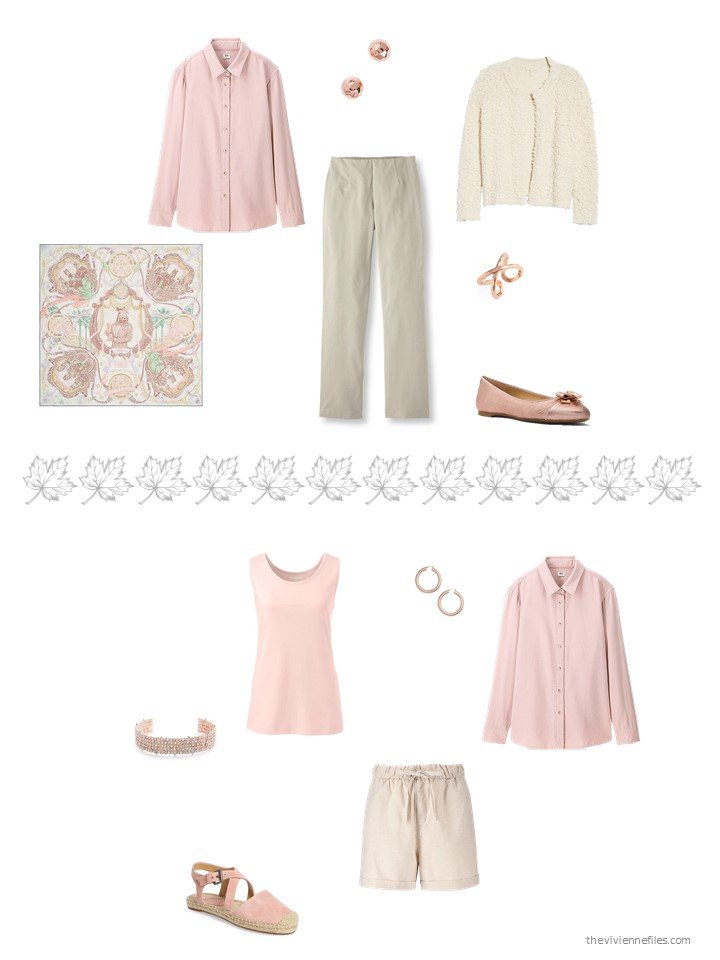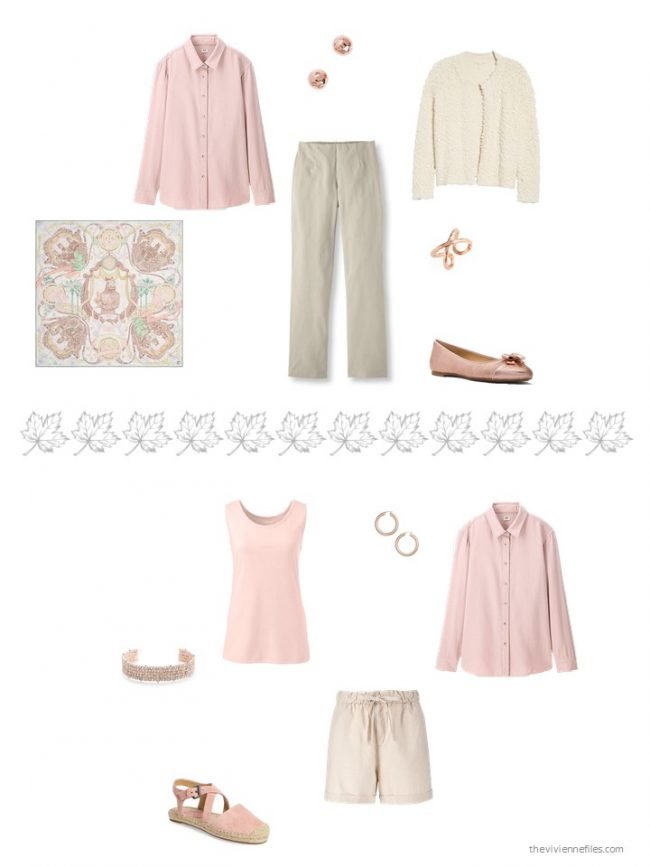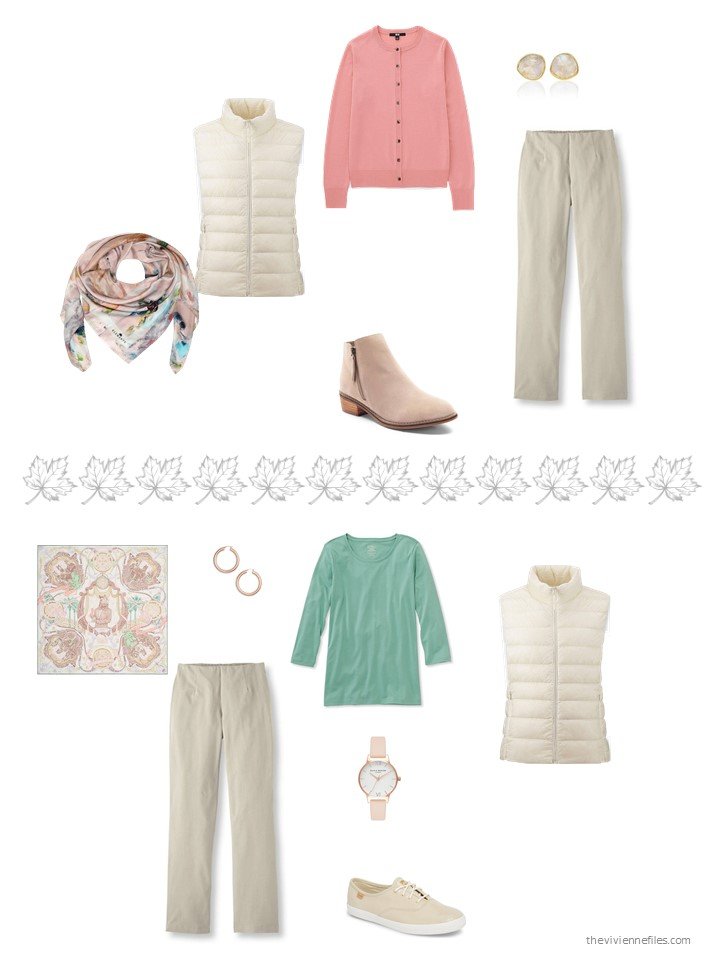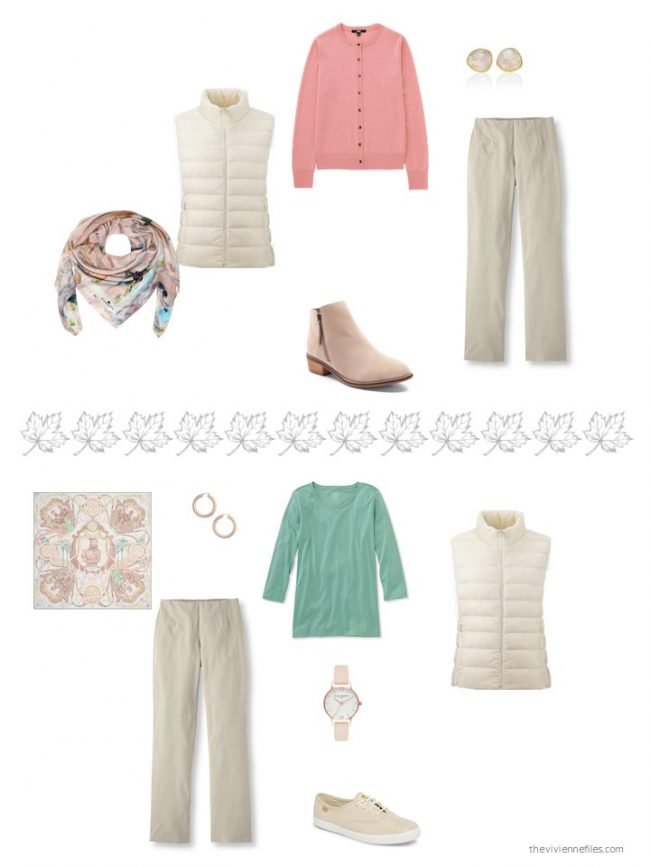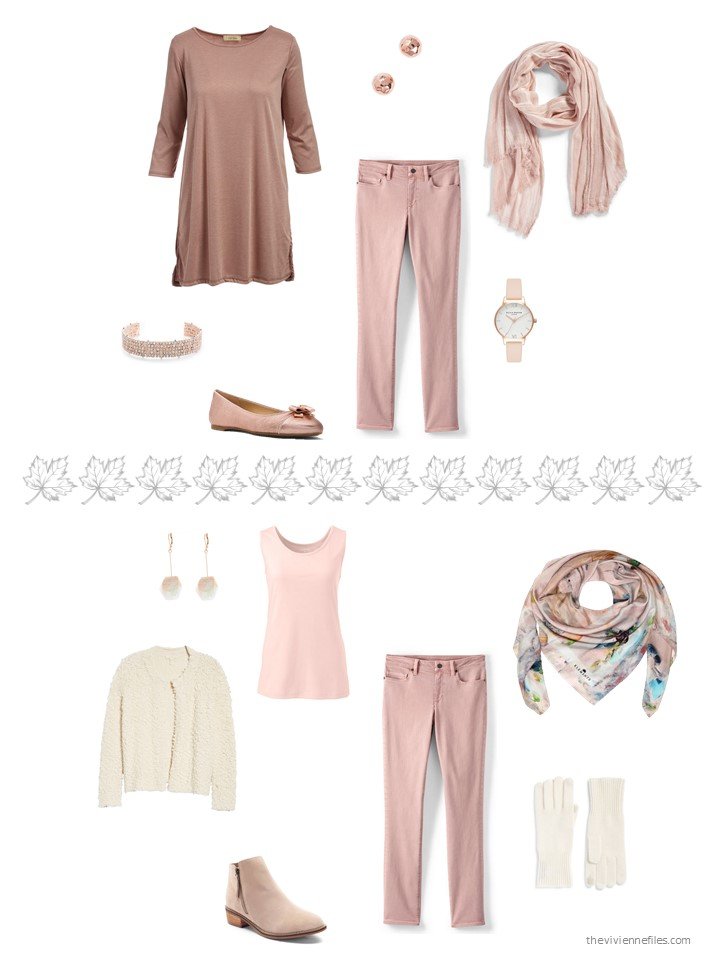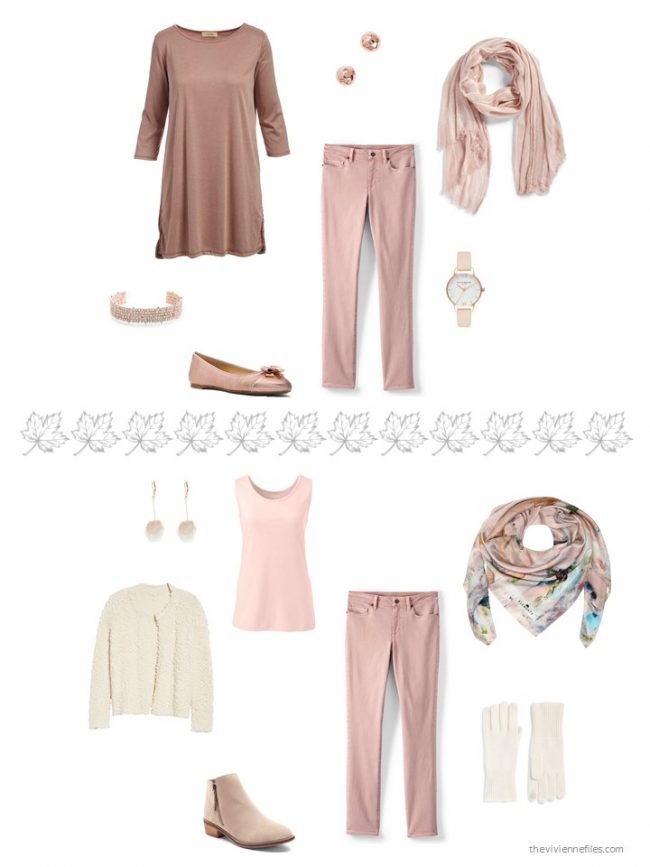 Two DIFFERENT plaids in 1 outfit? I can assure you that last winter in Paris, it was very common to see someone wearing a plaid jacket and a different plaid scarf! They were in the same colors, but distinctly different plaids – it look really fun and eye-catching.
This is another wardrobe with an interesting, somewhat unexpected, color palette: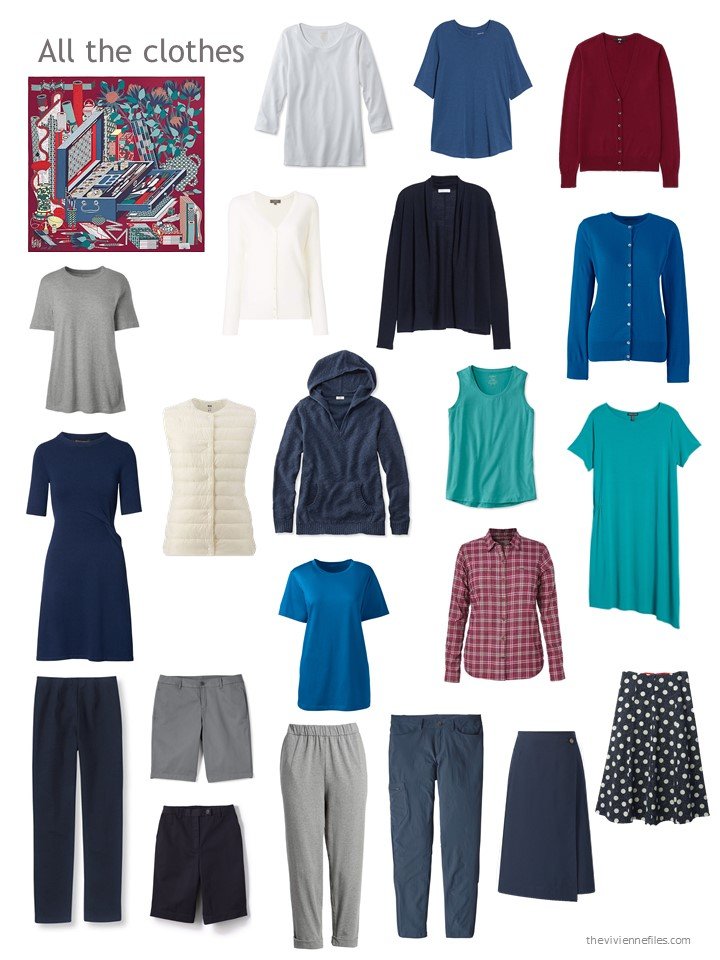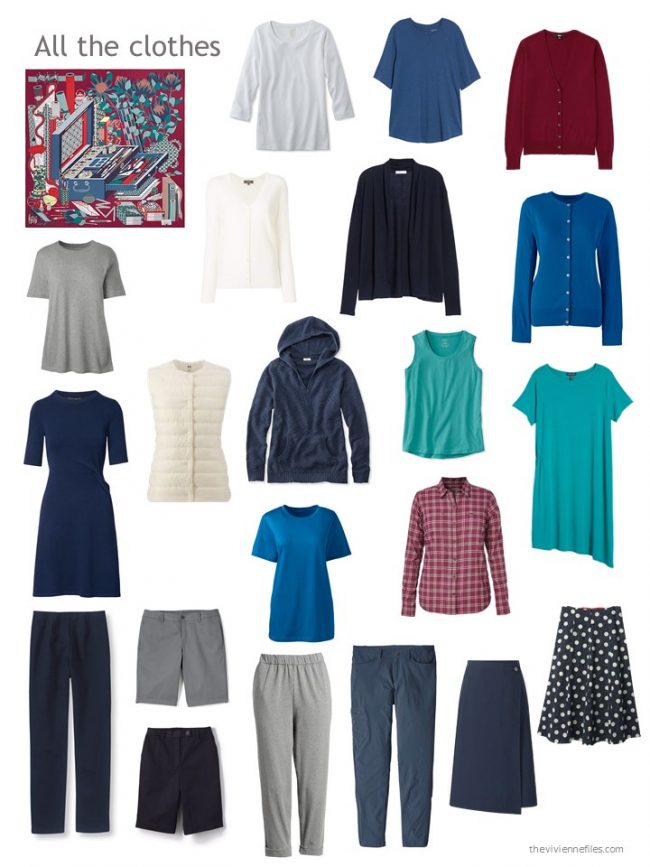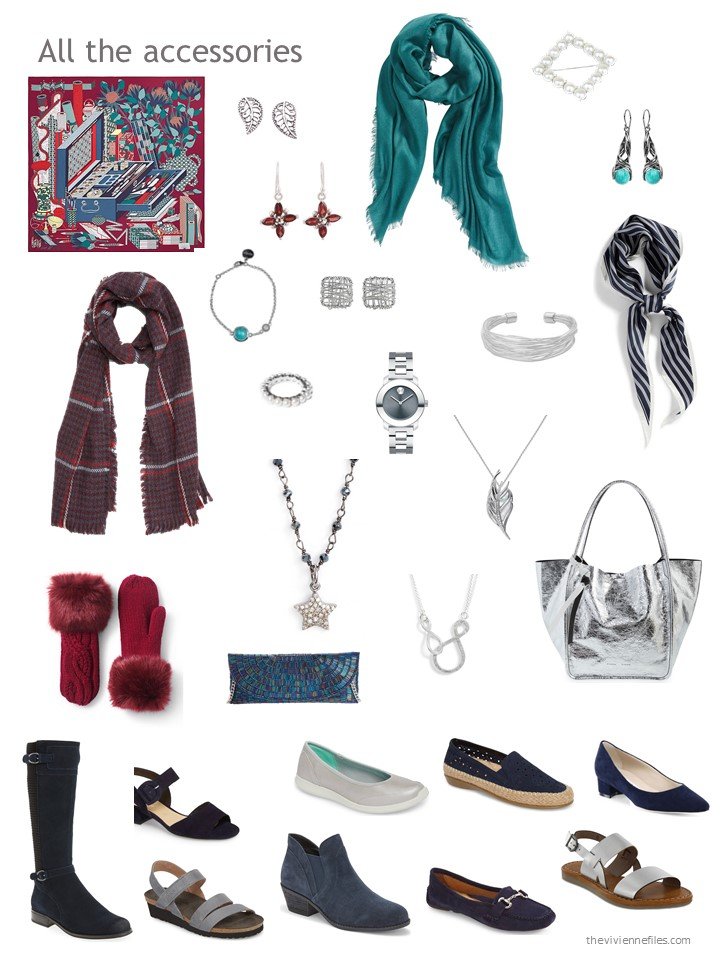 Even with quite a few shades of blue, there are still plenty of ways to wear these pieces in a variety of outfits: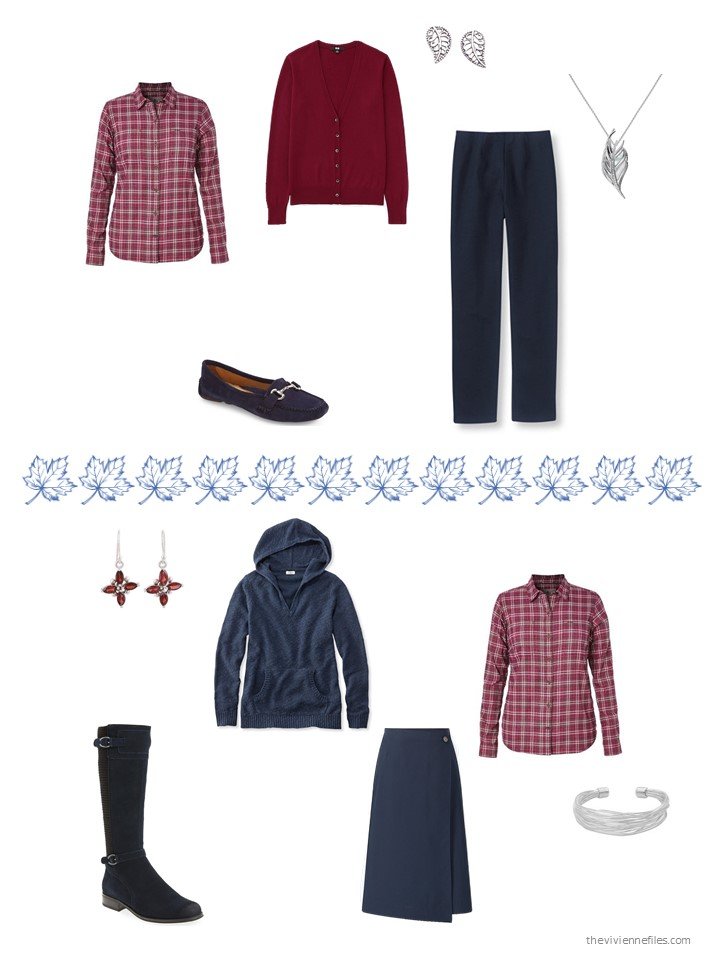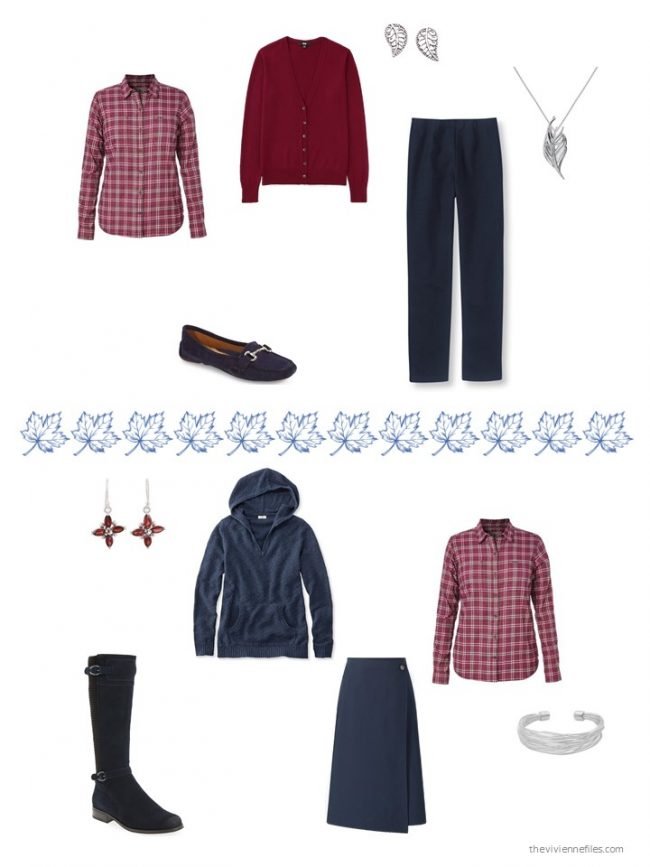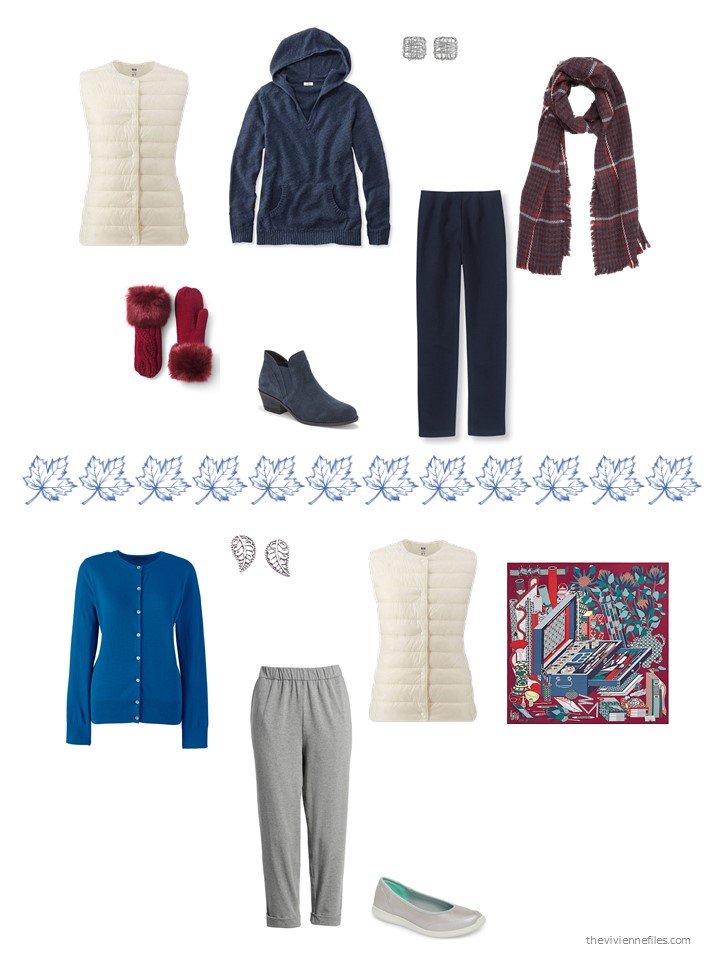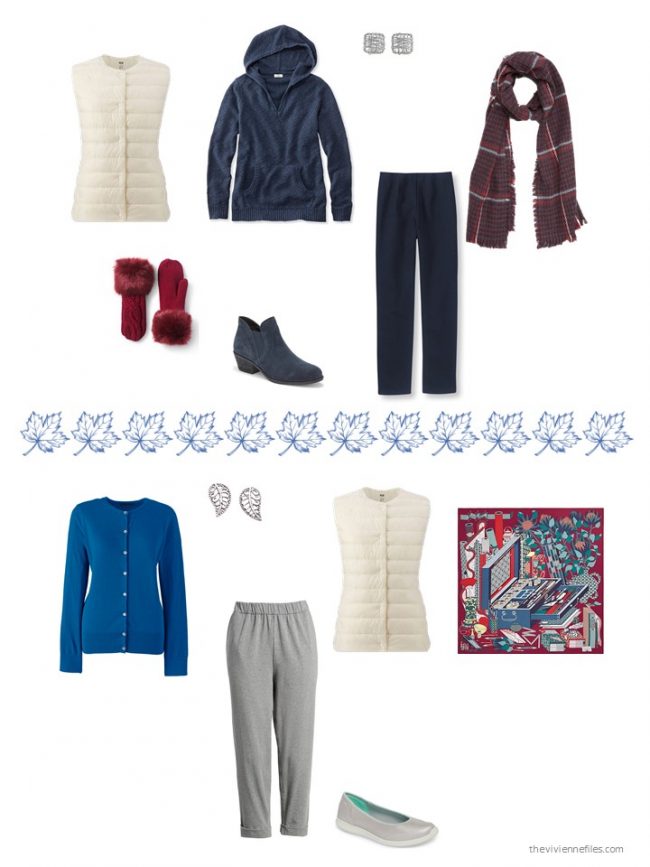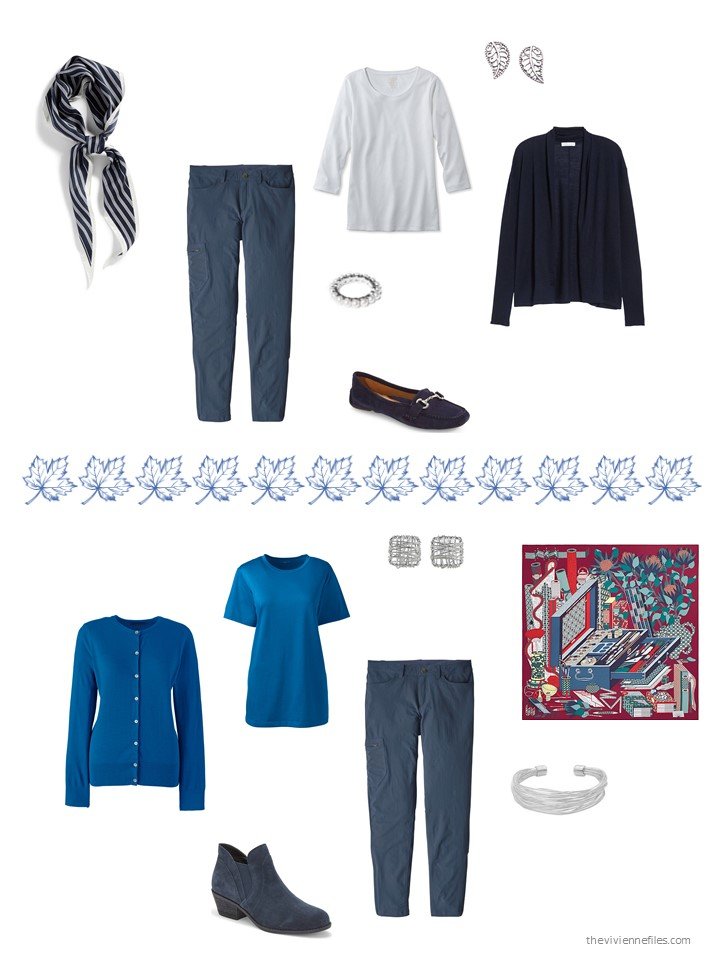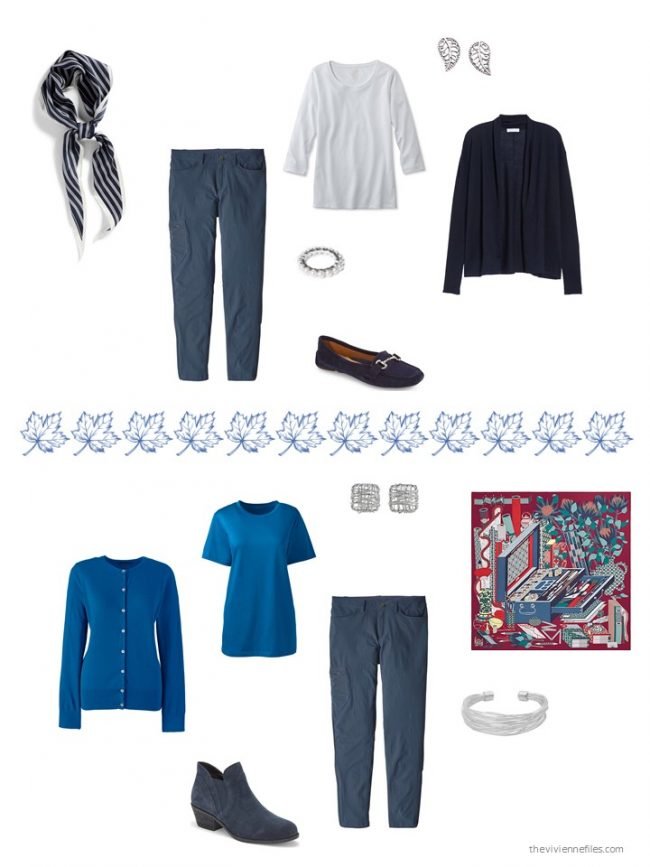 Next is the really difficult wardrobe. Every year, I choose a scarf that turns out to be challenging in terms of the color palette. But that's part of the fun, right?
But even with the range of pieces that I've chosen for this scarf-based wardrobe, I think it "hangs together" pretty well: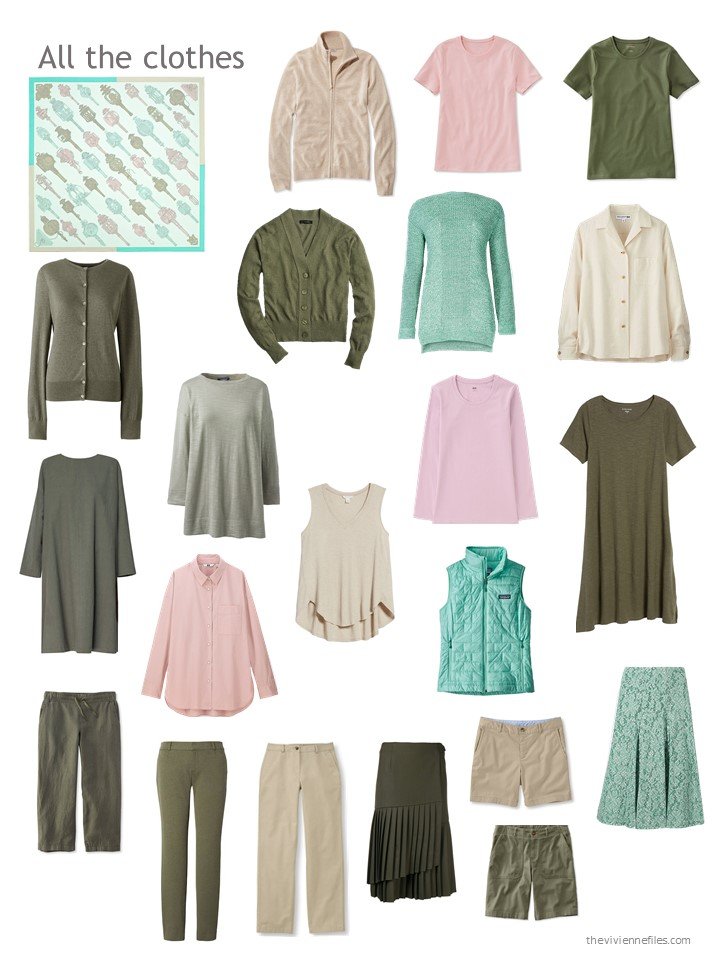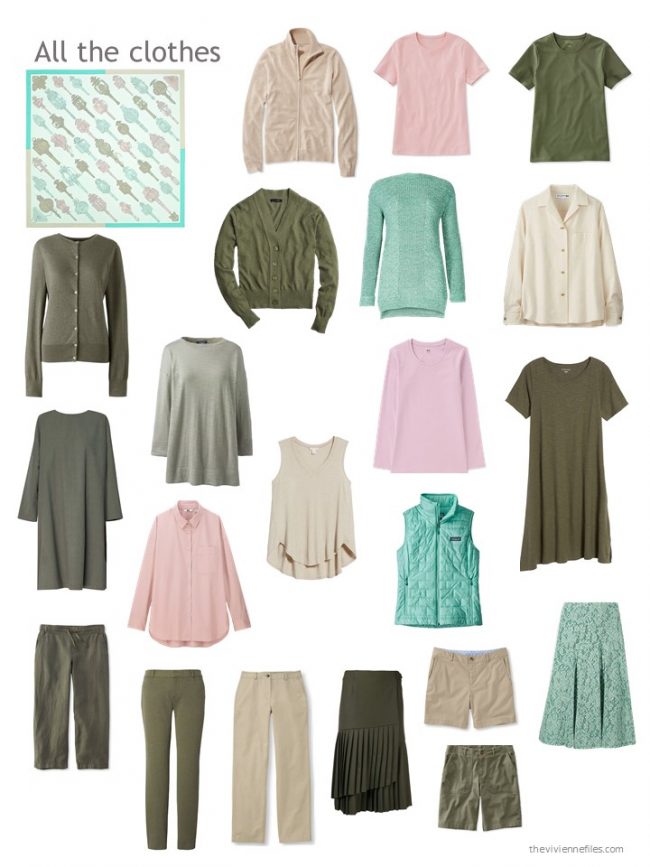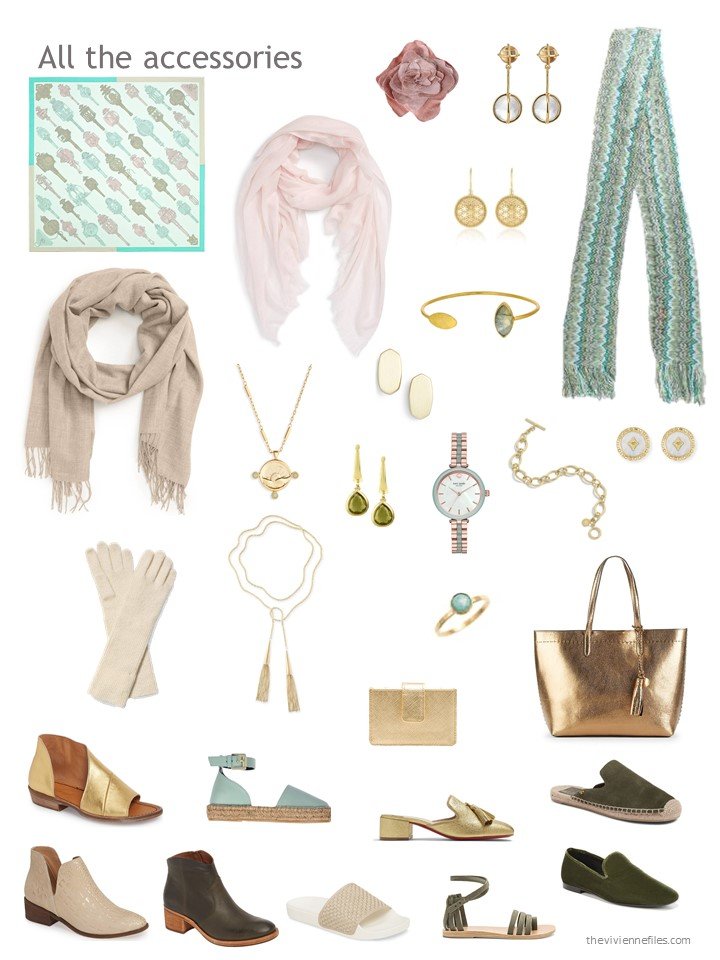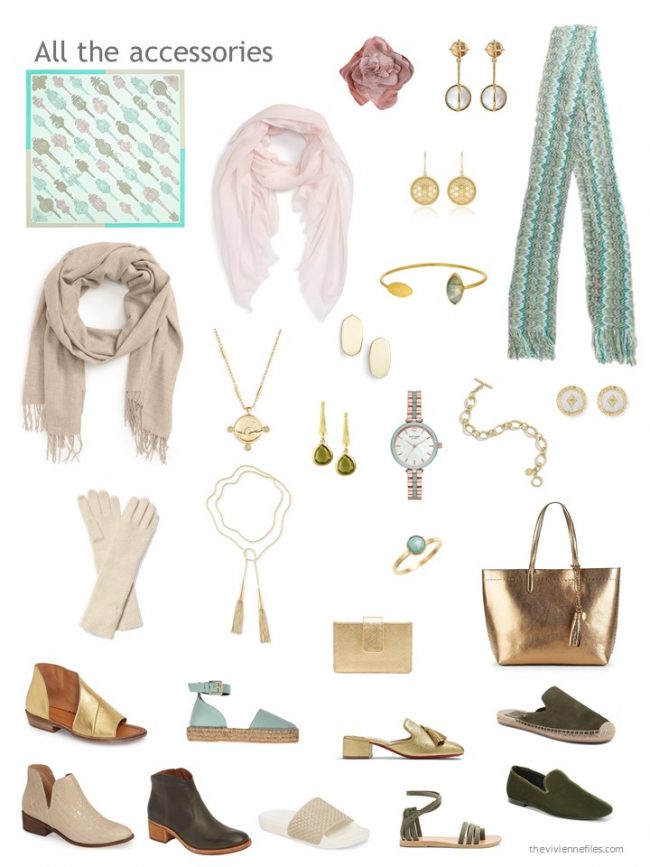 It's not difficult to pull a variety of outfits from this wardrobe: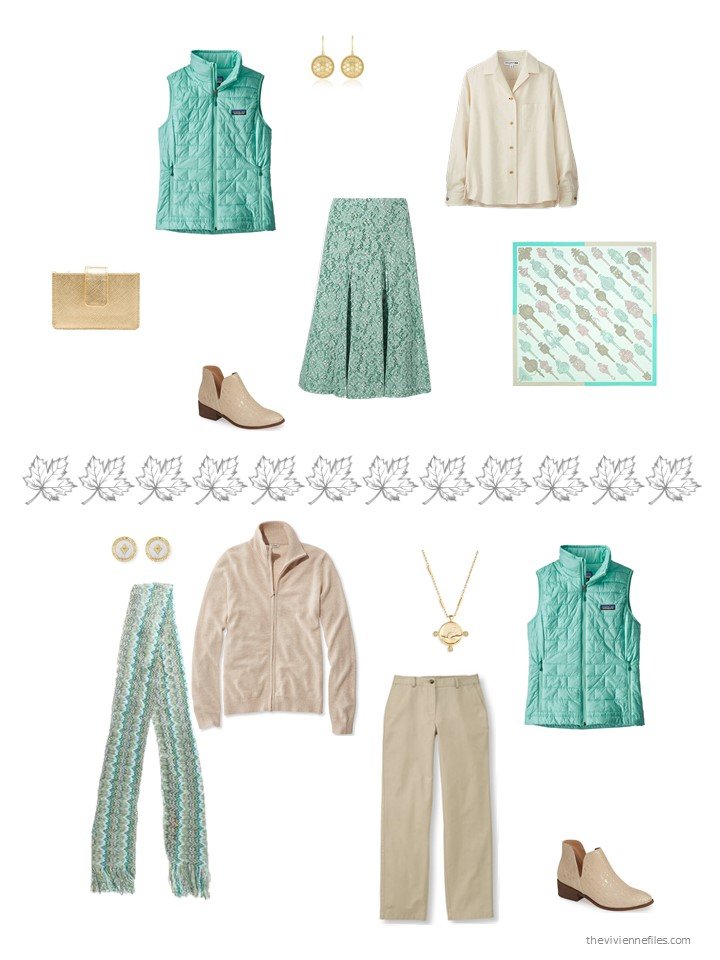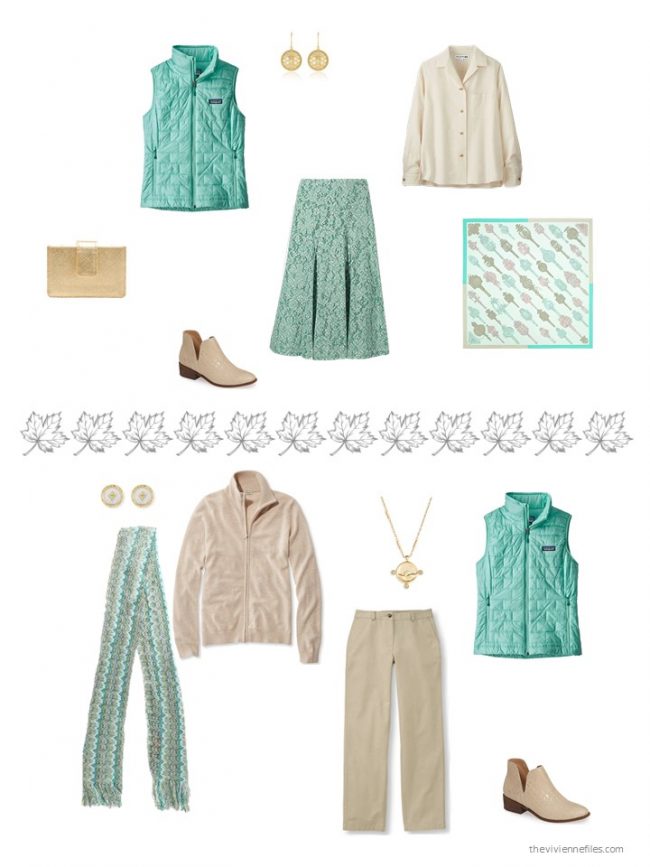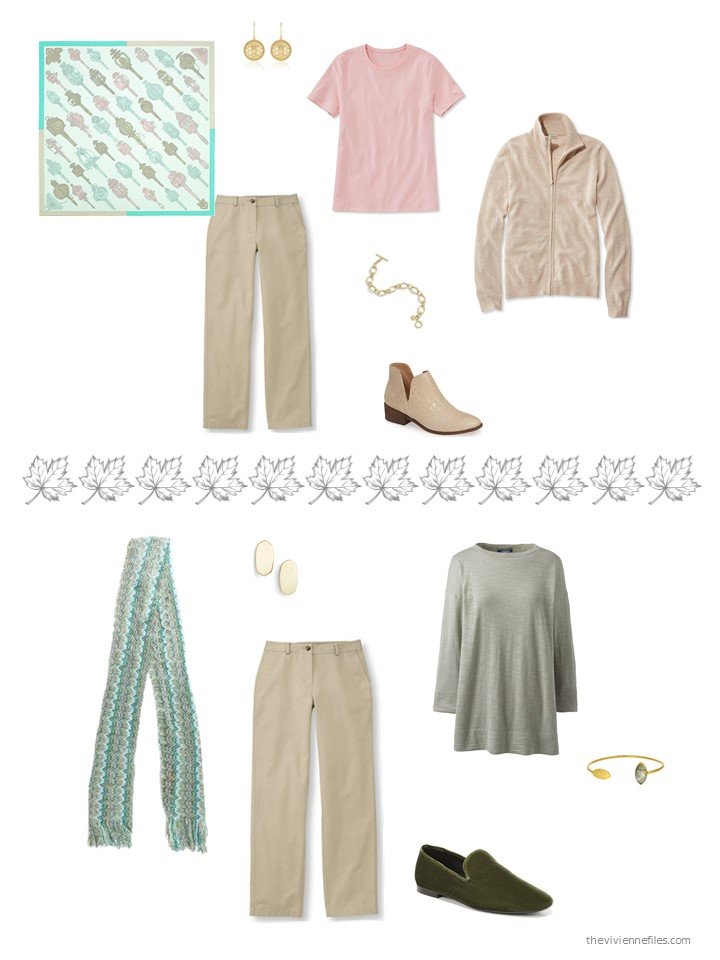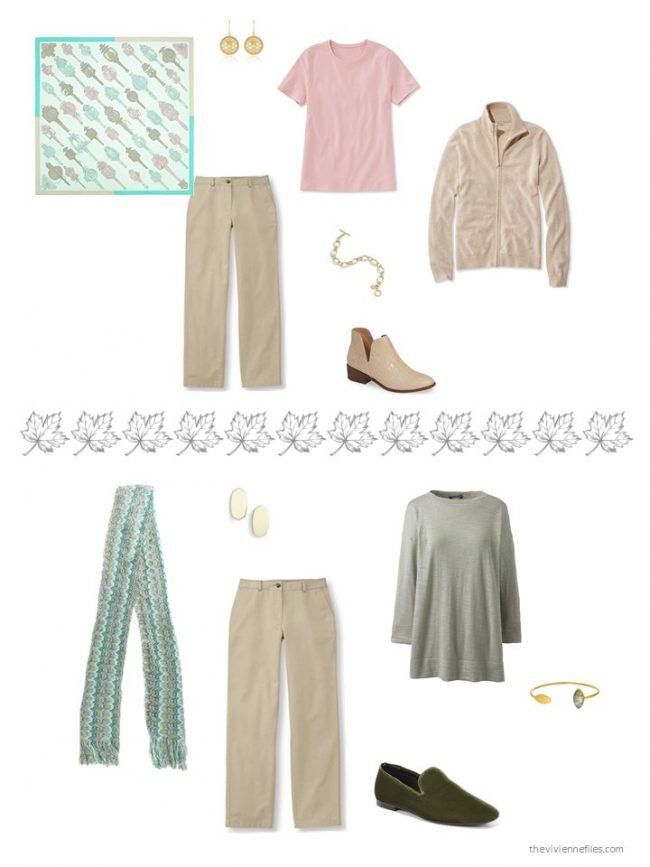 This wardrobe holds so much appeal to me… the shades of blue blended together, with the grounding of shades of grey just seems so calm, effortless, and pretty:
Can you imagine having this in your closet?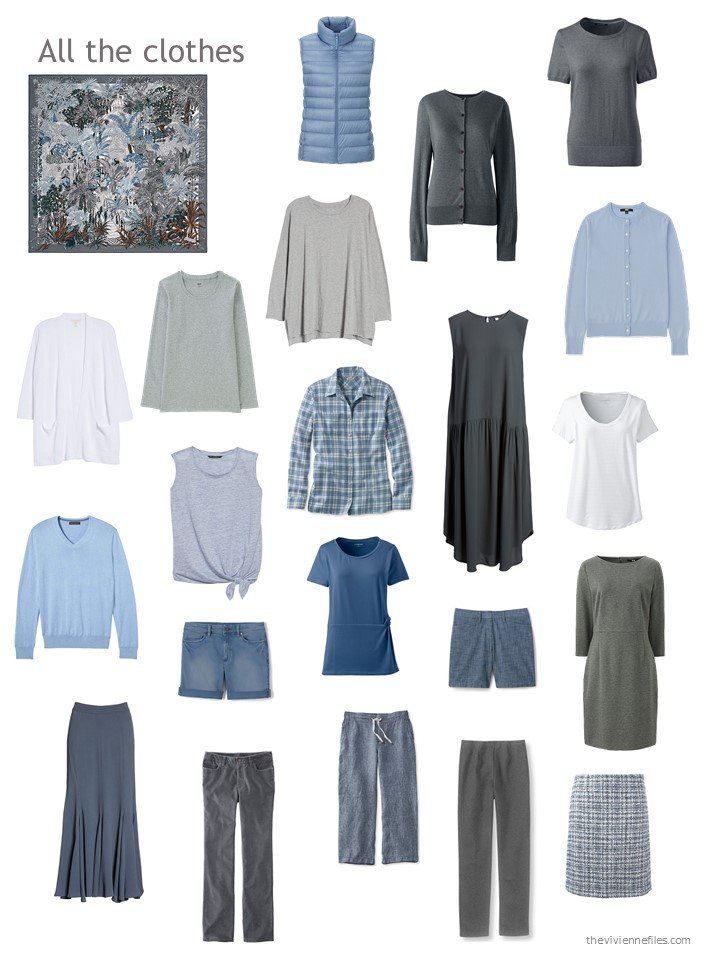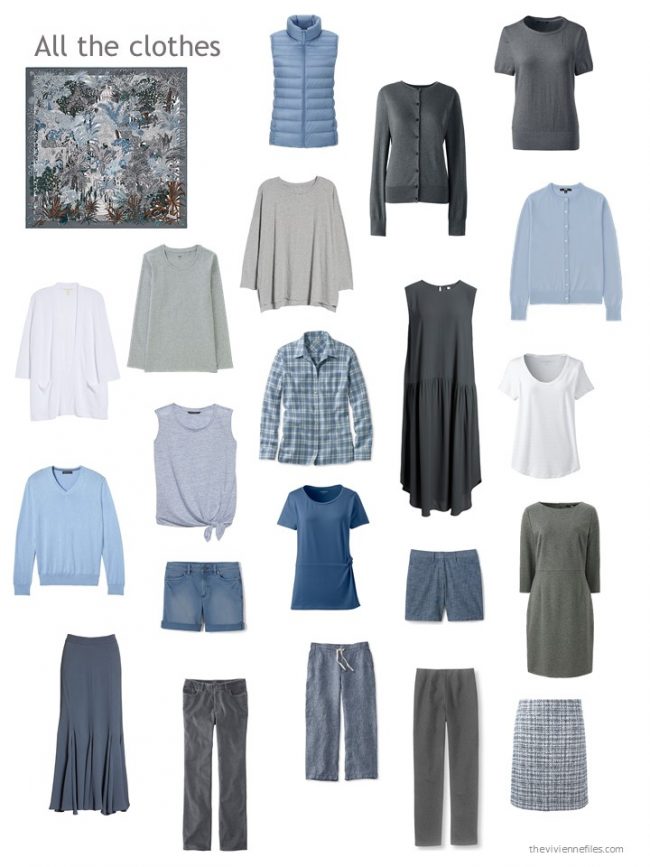 And this in your armoire?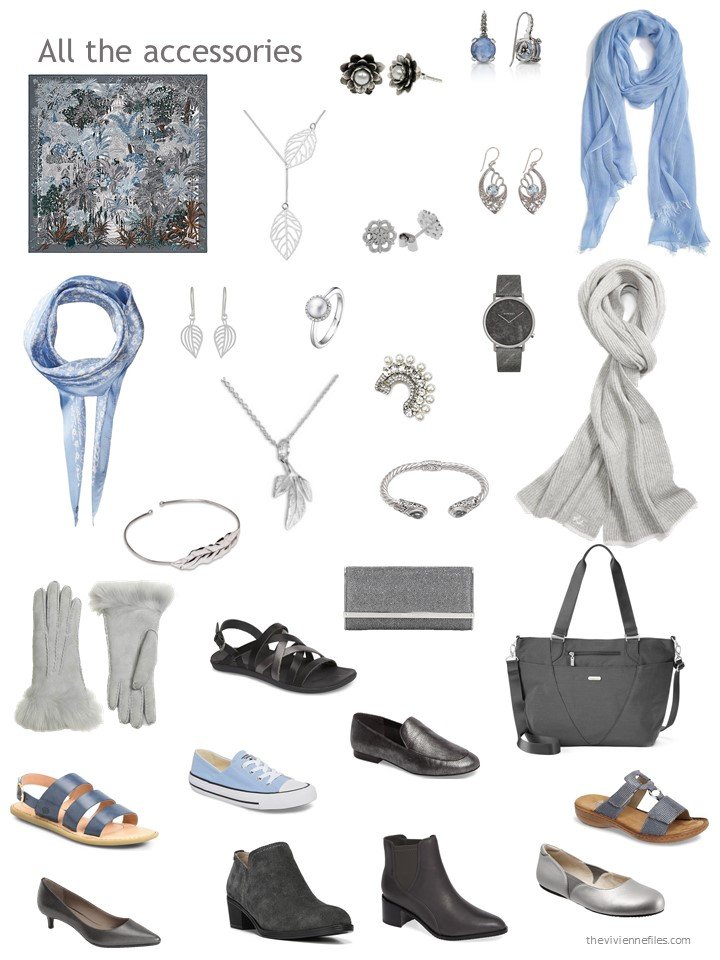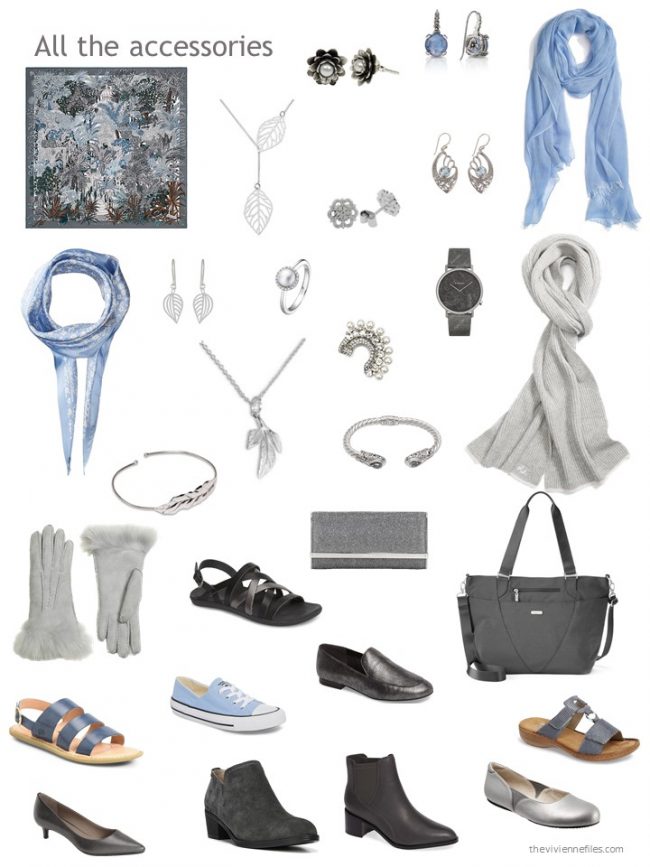 This wardrobe is so well-integrated that you could nearly get dressed in the dark!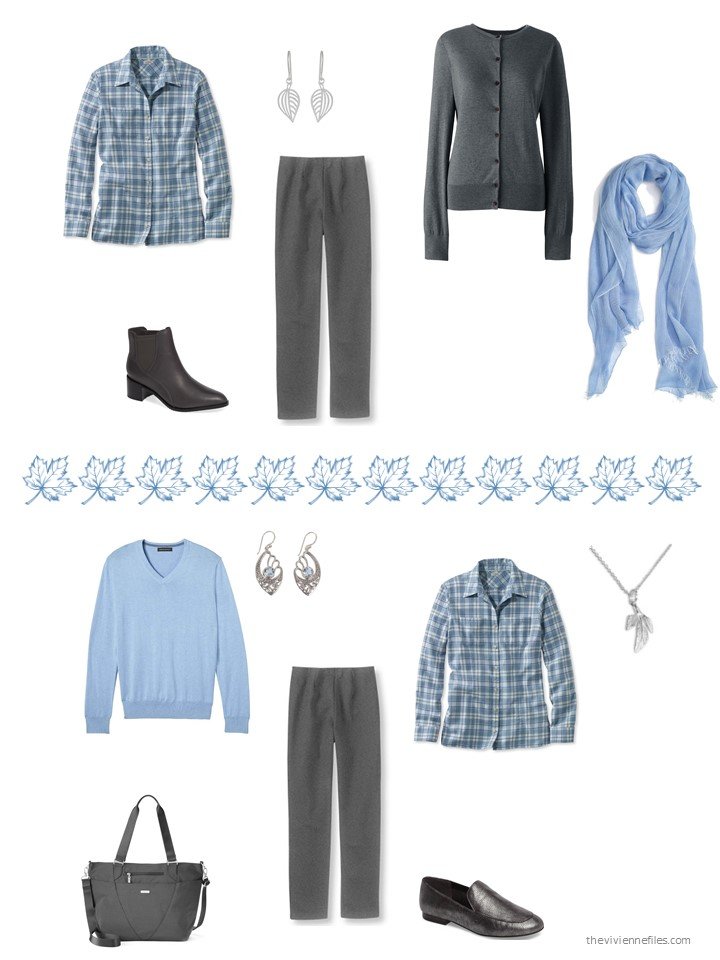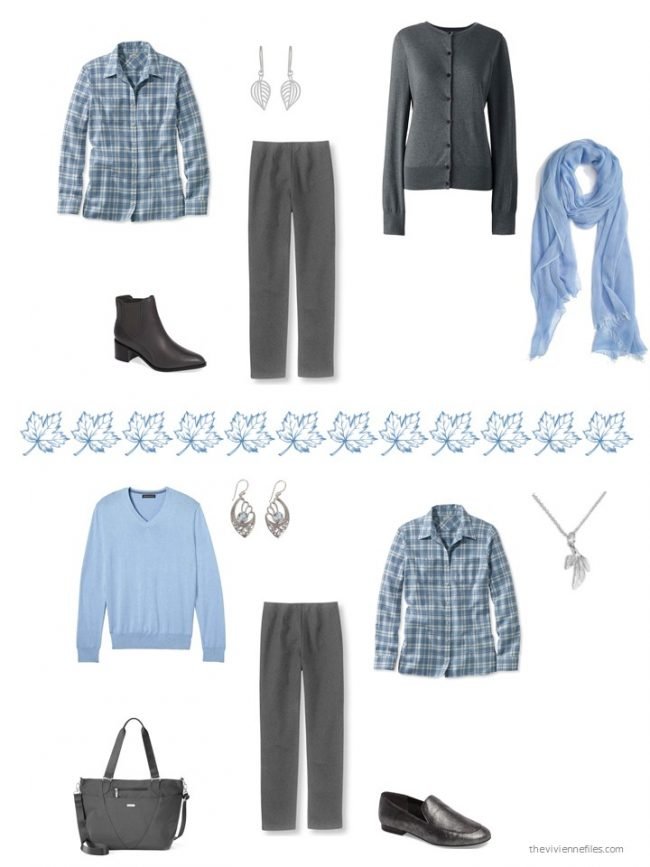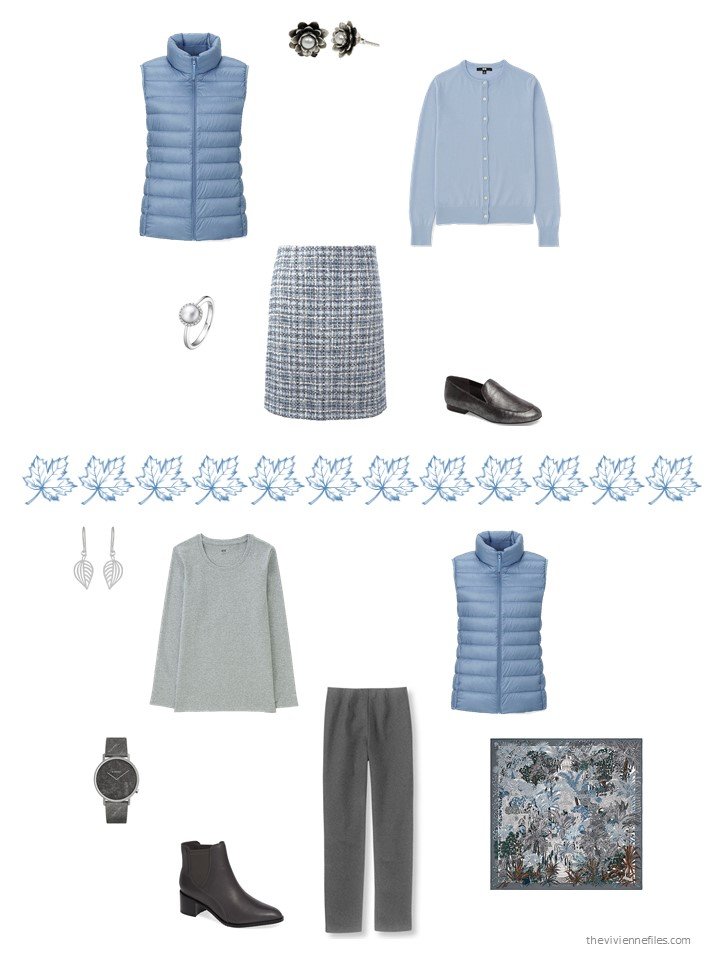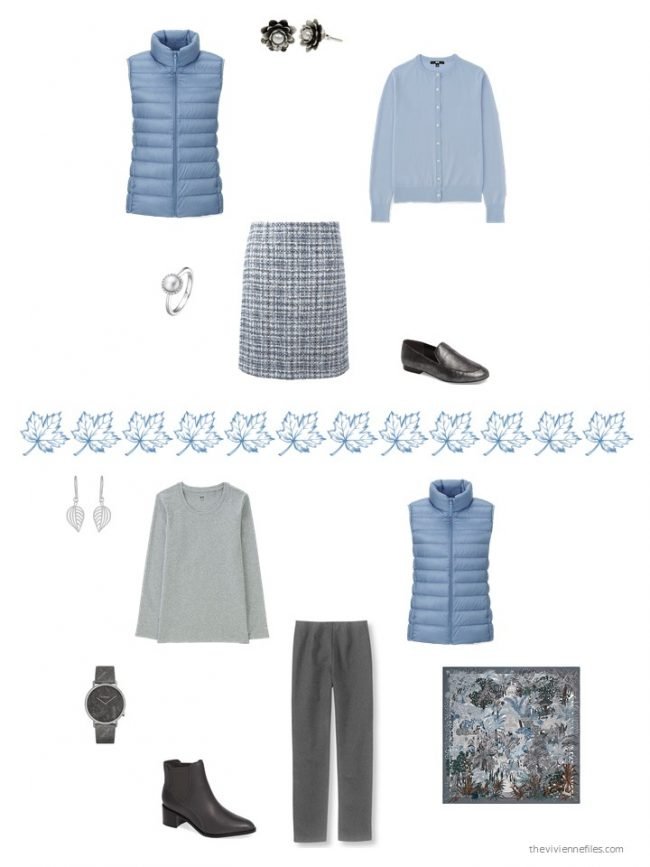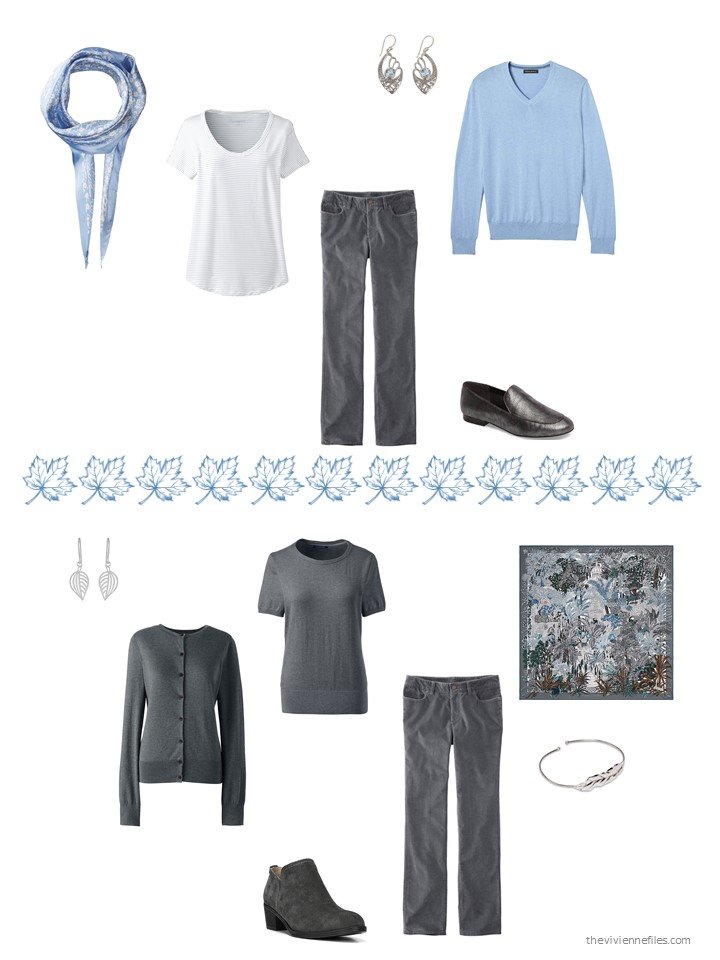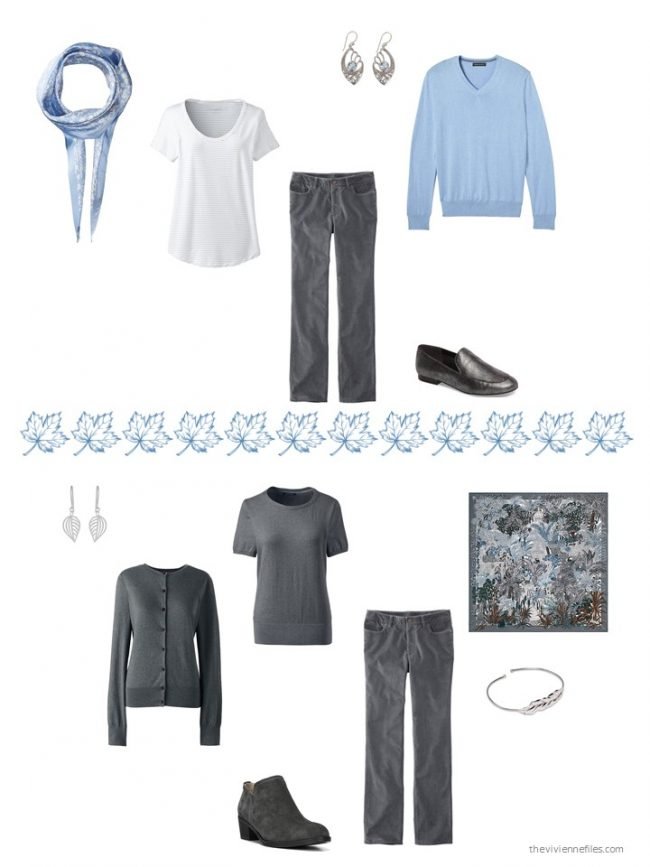 This last wardrobe has such great colors – black and brown, with grey and green? You wouldn't think of it off the top of your head for a wardrobe, but it works SO well…
This is quite a range of garments, but they are clearly meant to be together: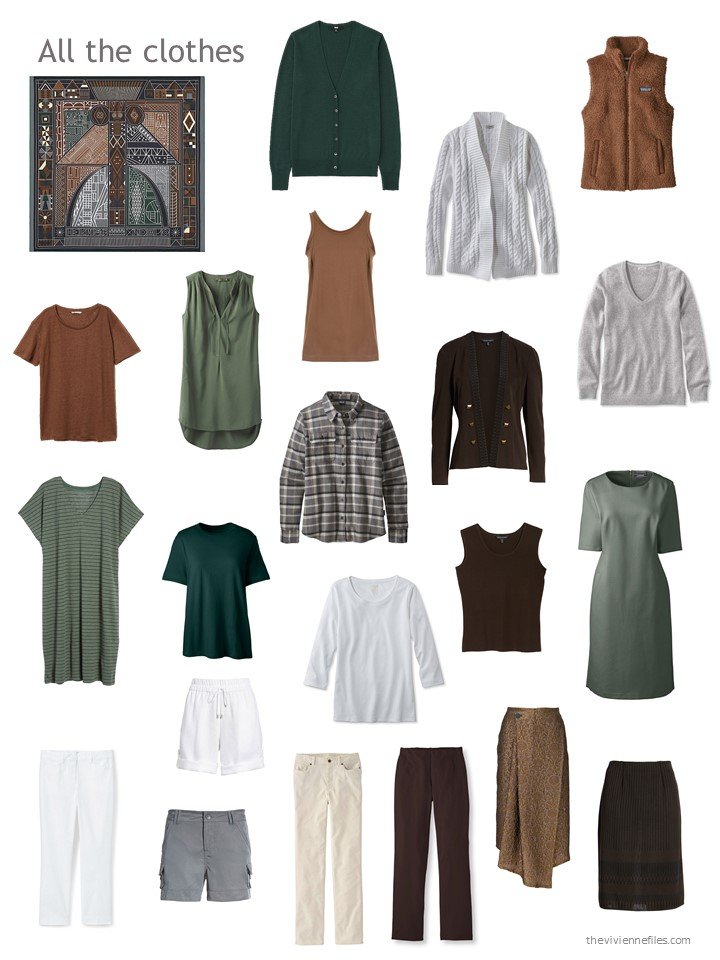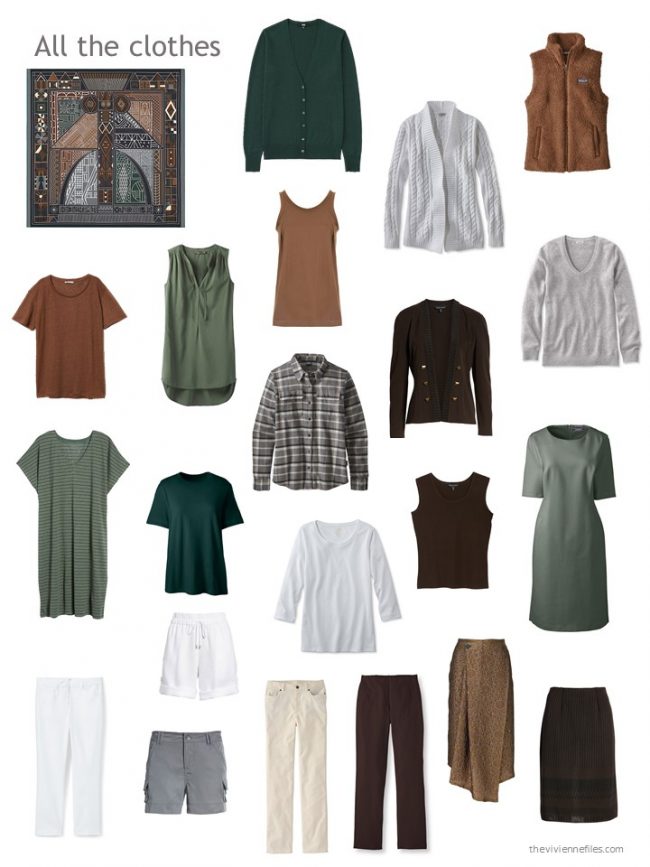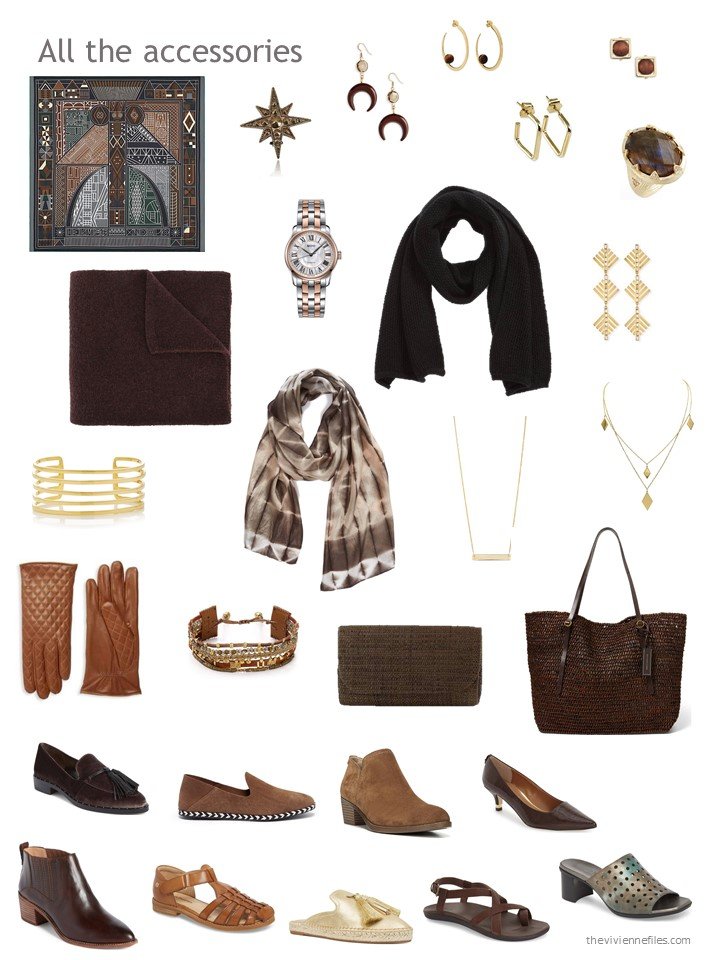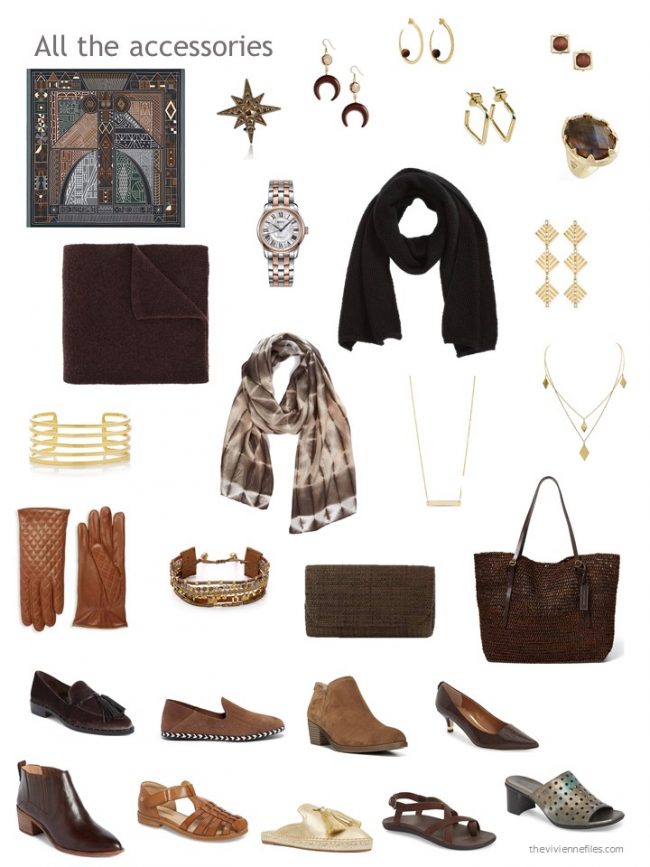 These outfits come together so easily…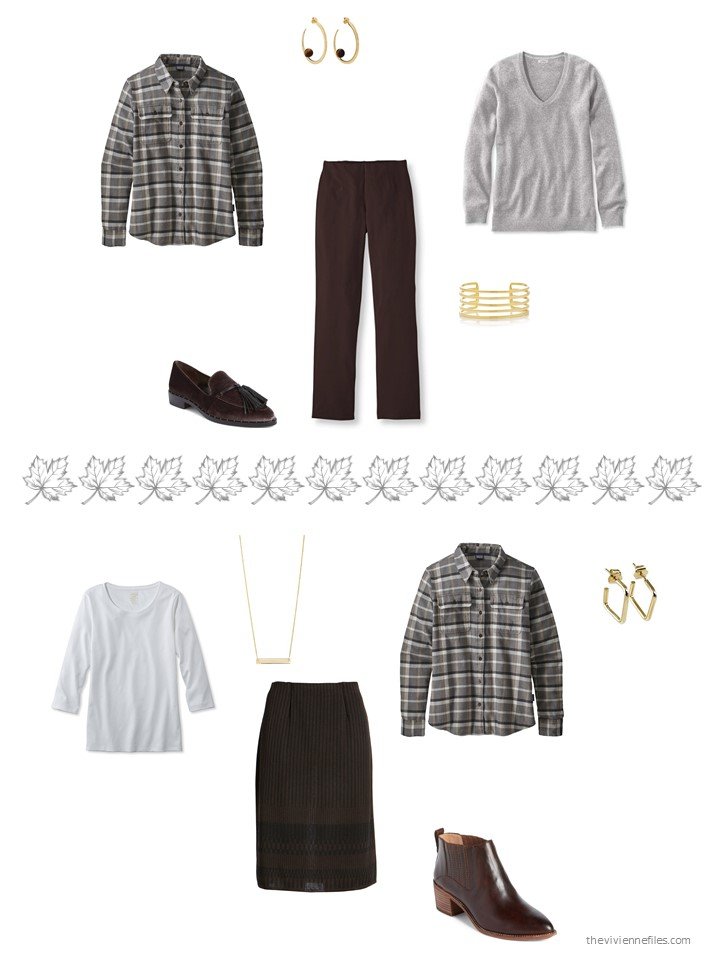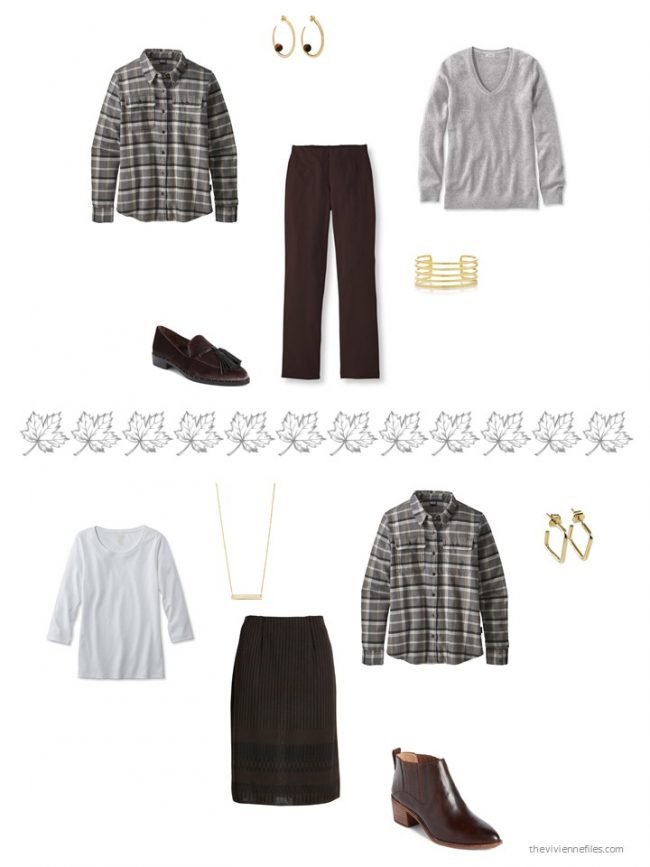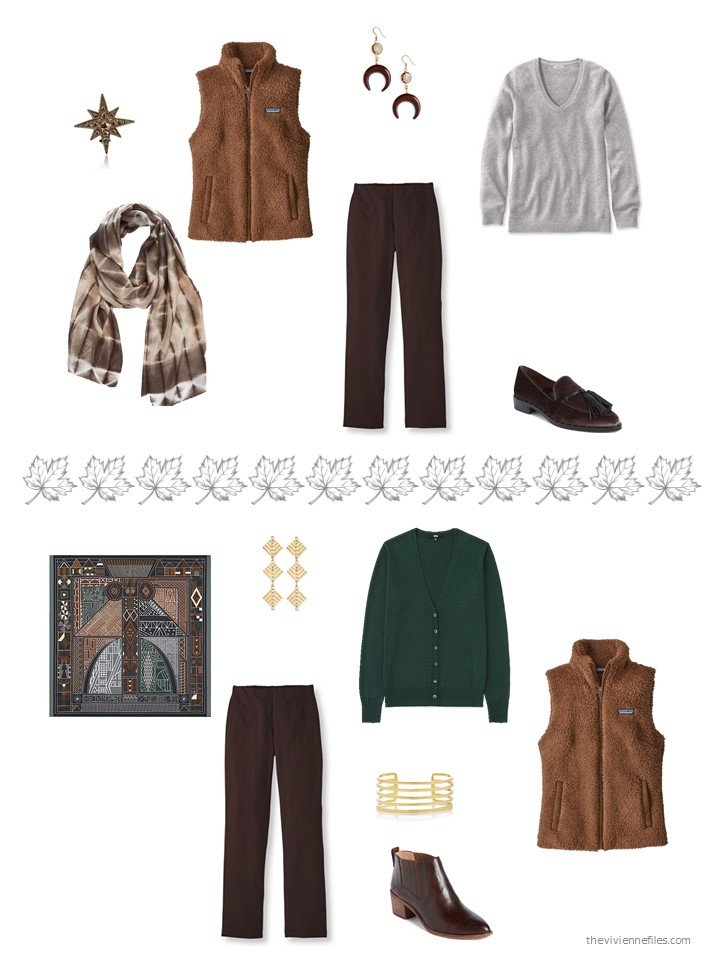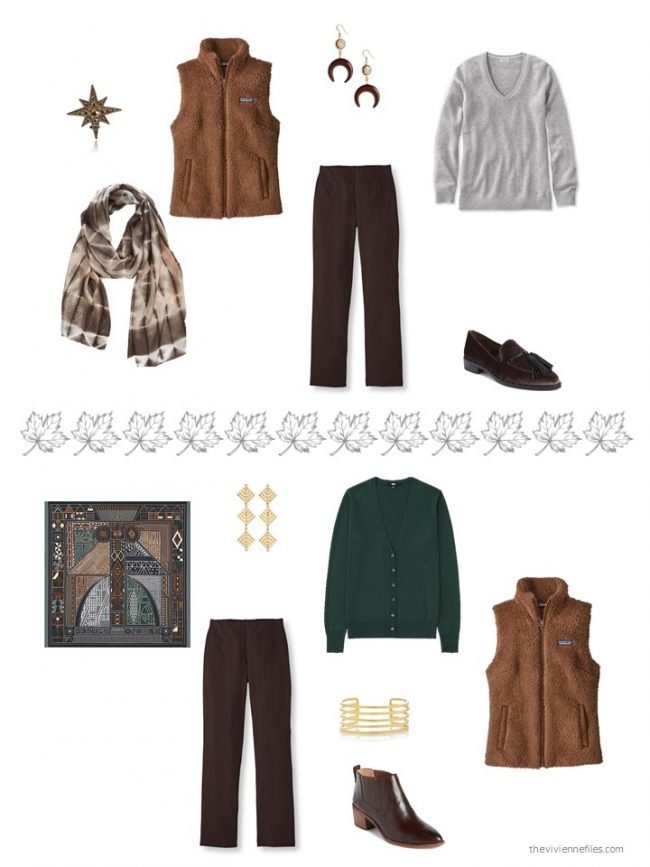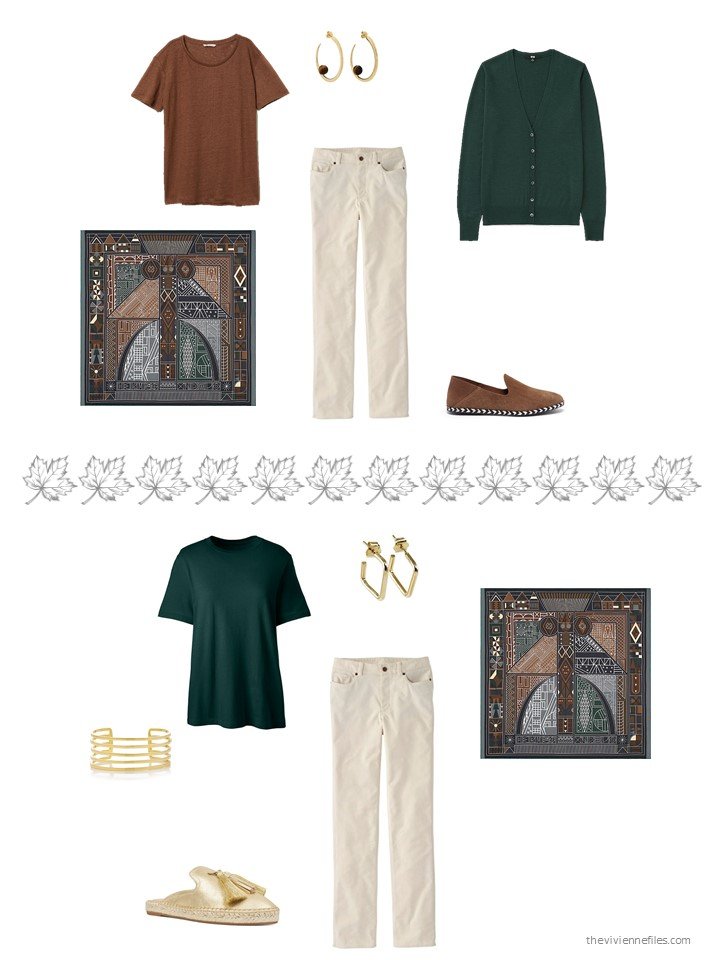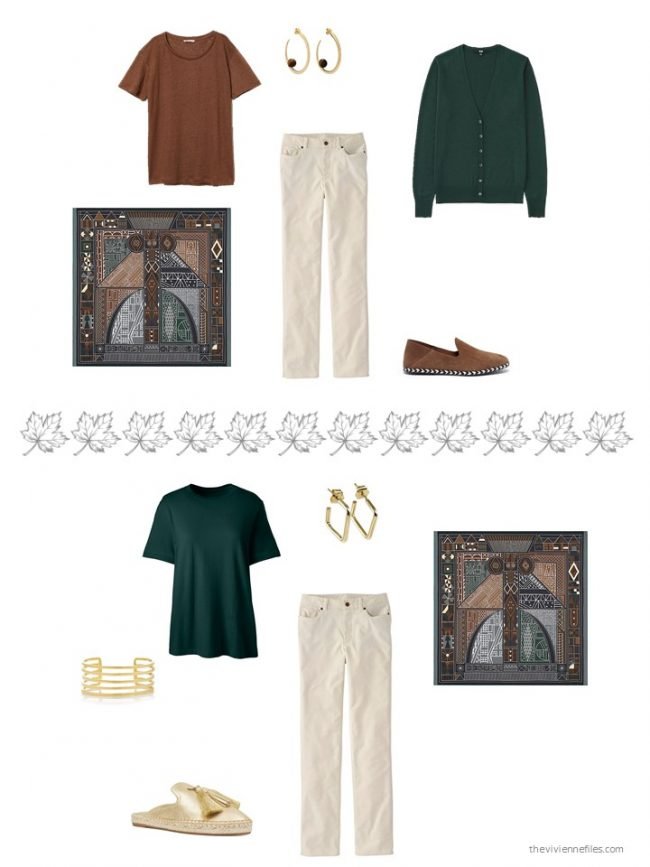 Which wardrobe appeals most this month? I'm thinking more and more that the last one might be my favorite… Happily, none of us HAVE to choose!
love,
Janice