September 19, 2018
Our heroine works in an office, where she is the real power behind… well, everything! She works from home part of the time; she only has to go into the office 2, maybe 3 times a week, in order to kick boxes and take names…
So she wants to strike a balance of authoritative, approachable (sometimes), and beautiful (she does have a private life!).
This is her template: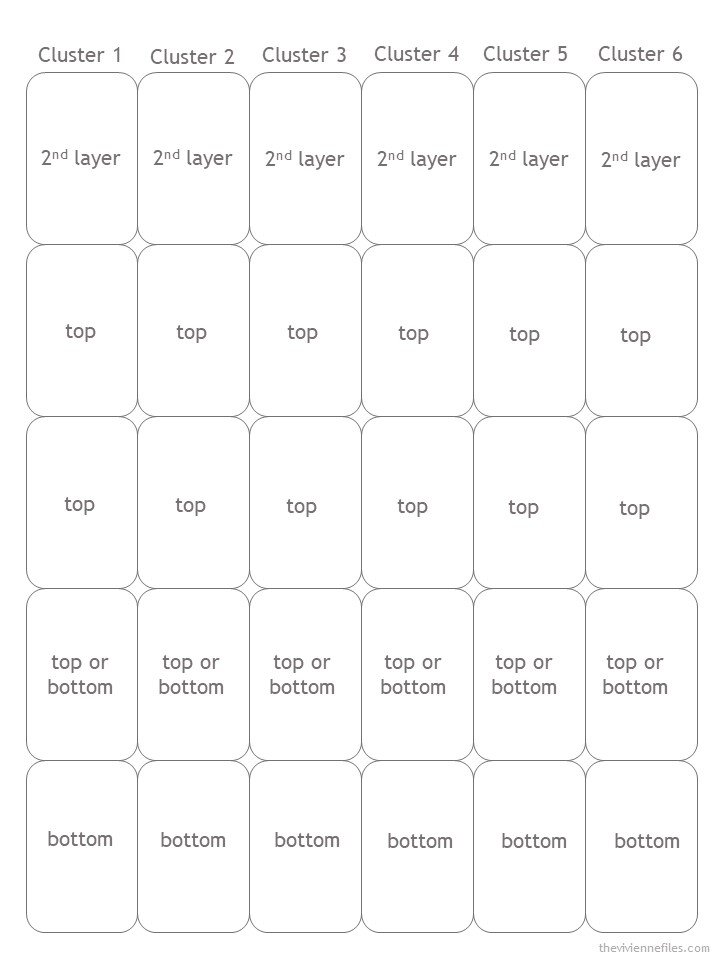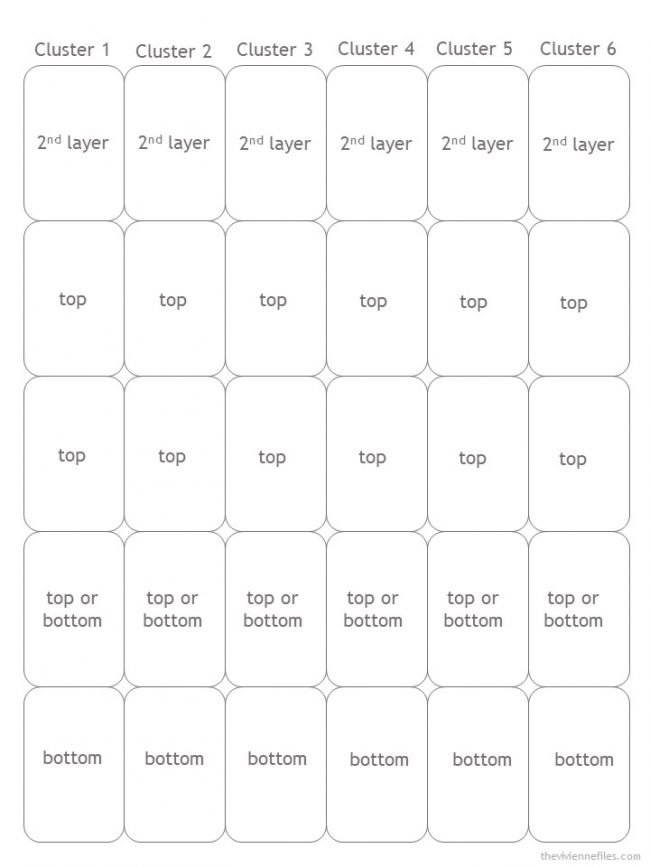 She likes to this of her first cluster as
The Navy with a Twist Cluster
Yes, if she was feeling particularly full of beans she would indeed wear the striped tee shirt with the printed skirt!
Next, she wants something a little bit less assertive – something she could wear on Casual Friday. (hers is one of the offices that observes Casual Friday only occasionally – remember the days?) And those flannel pants will be handy some February morning…
The Softer, Gentler Grey Cluster
Enough with the softness! She must include her serious jacket/dress, as well as a few other things to wear with that most splendid jacket…
The Authority Cluster
She thinks she's in a good position right now, but she decided to array everything in a tidy way, for a good hard evaluation: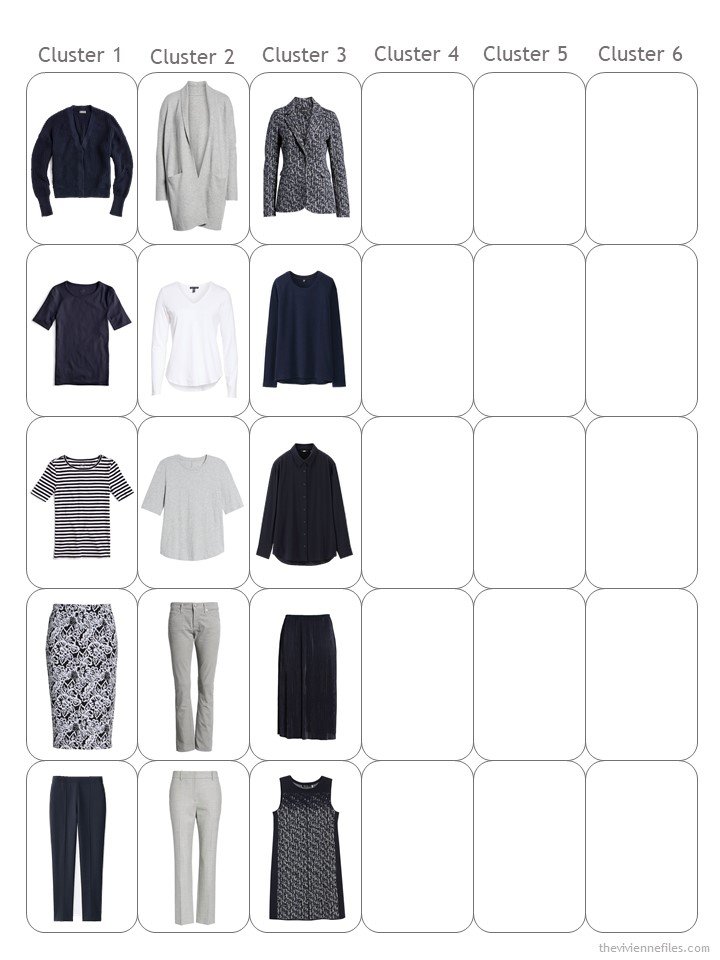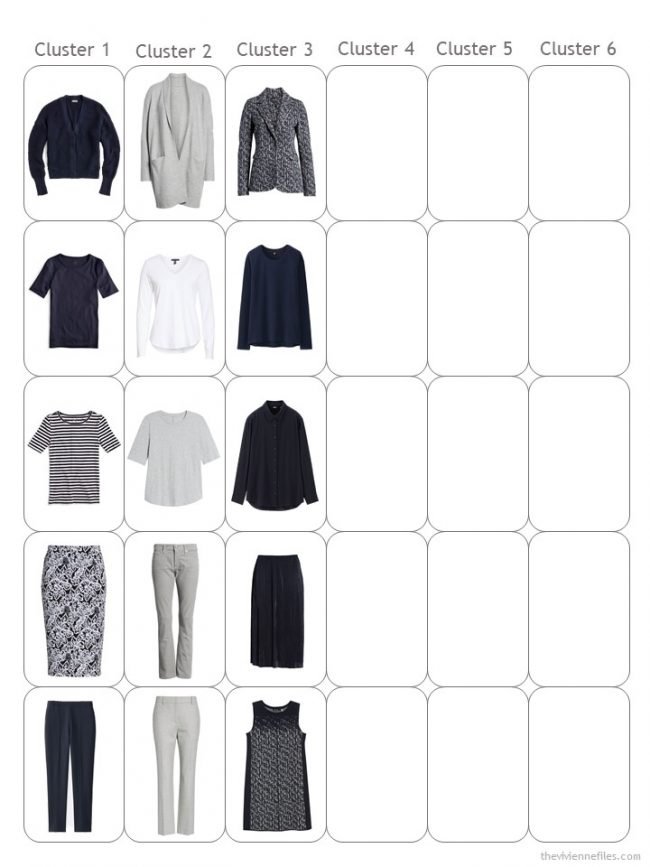 She feels pretty well prepared for difficult work days, so she decides to start looking at softer and prettier clothes to give this wardrobe some balance. Therefore, she finds her soft marled cardigan, adds some silk pants, and builds a cluster that's easy on the eyes:
The Soft Blue Work/Evenings Cluster
Now, when she looks at her wardrobe, she sees a veritable ocean of blue and grey! And she knows the perfect solution to that – enough pink shirts, sweaters and tops to bring some warmth to this wardrobe!
The Soft Pink Cluster
She could keep adding pink pieces, or some more navy and grey, but she wants to feel like she has options – variety – a 2nd accent color! She isn't really sure which way to go – butter yellow would be beautiful. Lavender might be nice, if she can find things she loves…
Then she sees the skirt. That settles EVERYTHING…
The Light Blue Amazing Skirt Cluster
Has she wandered too far? Too many colors? Too many moods? Not at all…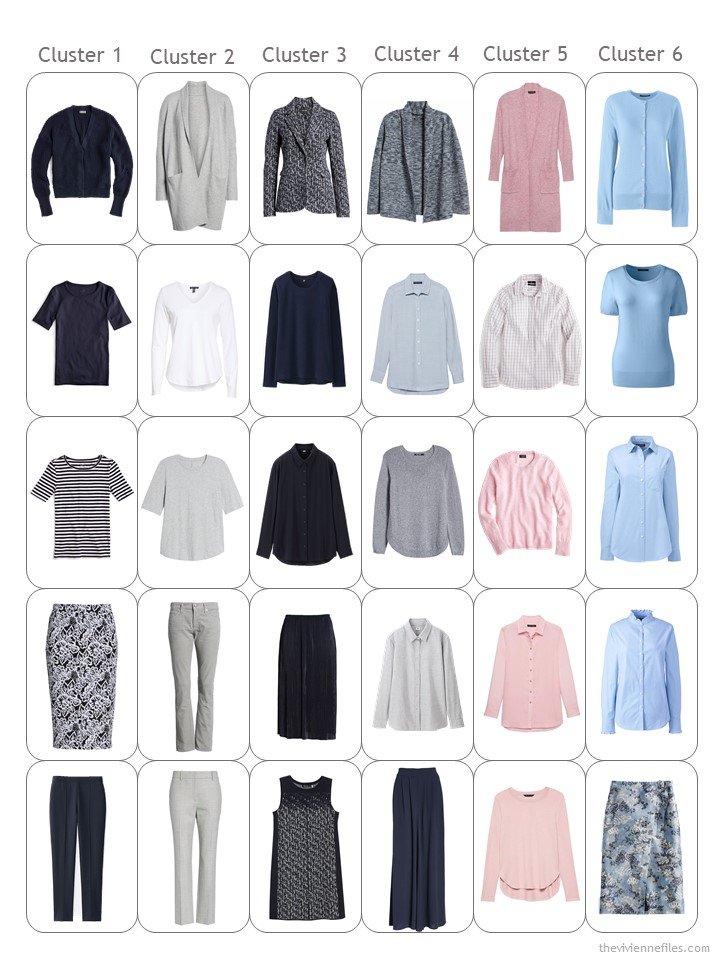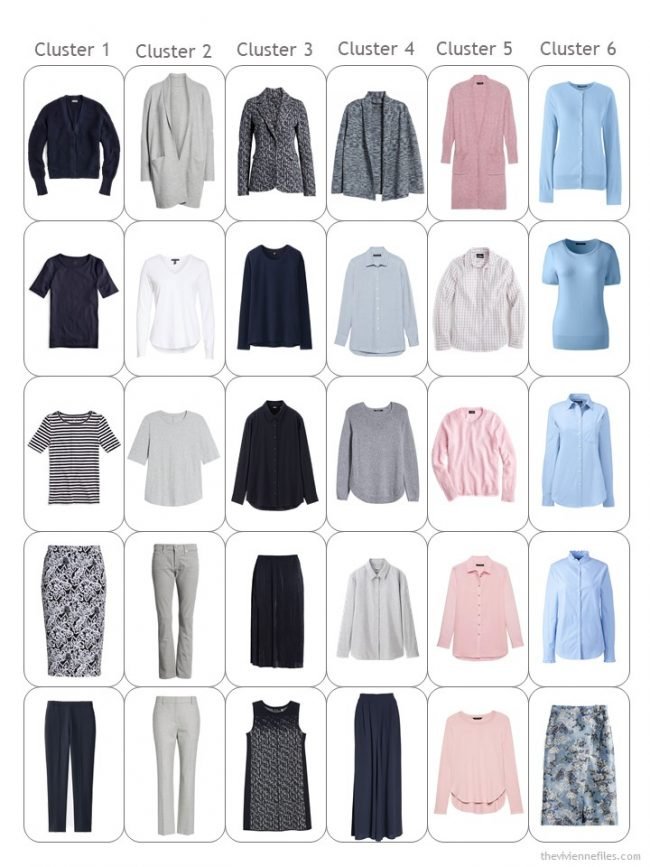 She can easily dress for at least a month without repeating outfits (not that there's anything wrong with that – can we get OVER that fear?)… Now, she's off to plan how she's going to get rid of that pesky boss and take over the place herself…
love,
Janice