August 10, 2018
If you're not familiar with Project 333, it's Courtney Carver's brilliant idea to cut your entire closet back to 33 items, for 3 months.
I think a lot about Project 333 – it's a very tidy way to experiment with a smaller wardrobe. And it works beautifully with a 4 by 4 Wardrobe, and a stack of accessories! Let's pretend…
It Was a Gift
No matter how much she loves a beautiful scarf, she wasn't likely to buy it for herself! But when someone hands it to you, all beautifully wrapped, and presented with so much love, what's a woman to do?
To her, this was the perfect opportunity to organize her wardrobe for upcoming cooler weather, and for school-related functions which always seem to crop up as soon as autumn rolls around…
She starts with her neutral – black! A cardigan, a simple silk tee shirt, a pair of trousers and a pair of jeans give her a good starting point:
But this woman doesn't live in strict black – she likes the sharp contrast of white… Corduroy pants are a classic in cool weather, and who can resist a dotted skirt?
Here's where the real work starts – finding tops that will be beautifully perfect with her new scarf!
The last 4 garments have to be carefully chosen… She knows that she'll want more than 1 cardigan, and that a couple of sleeveless tops might make sense for the first autumn days that turn warm in the afternoon. And, after much thought, she includes a classic black dress. Why not?
She double-checks her choices, making sure that she has enough tops to get through a week without having to do laundry!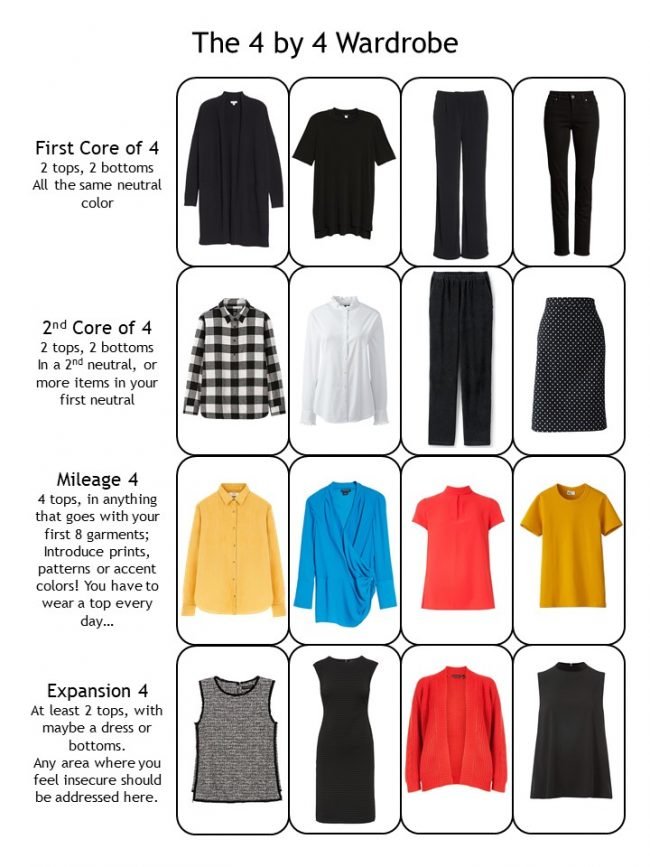 NOW! The fun part – choosing accessories:
She suspects that she might be adding a pair of black pumps to her wardrobe at some stage, as well as another piece of jewelry or two… She's not up to 33 items yet, so she has room to maneuver and adjust: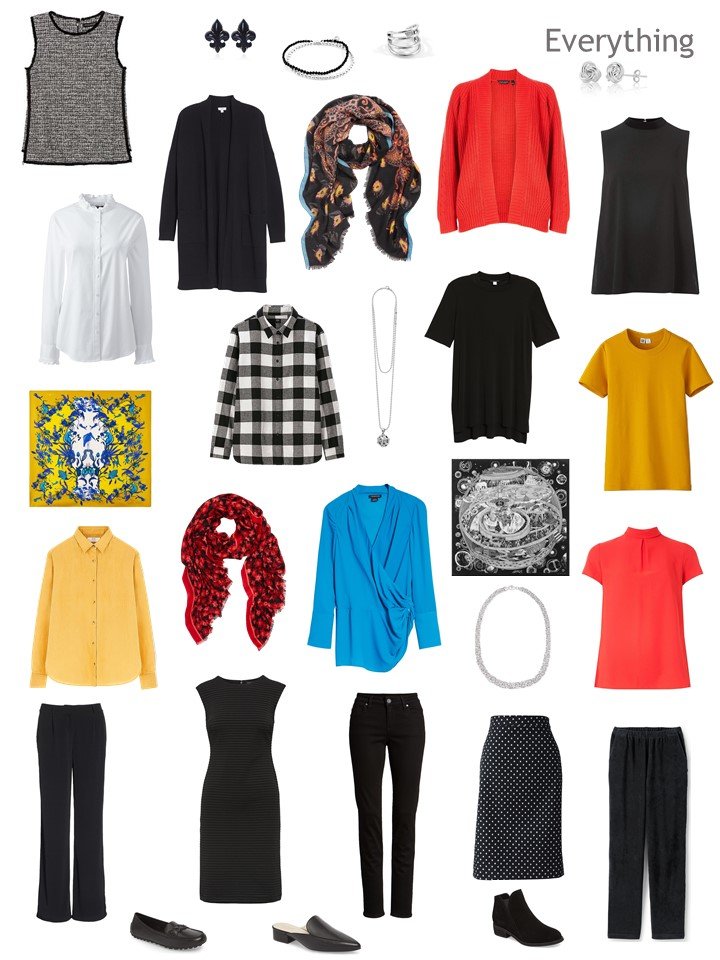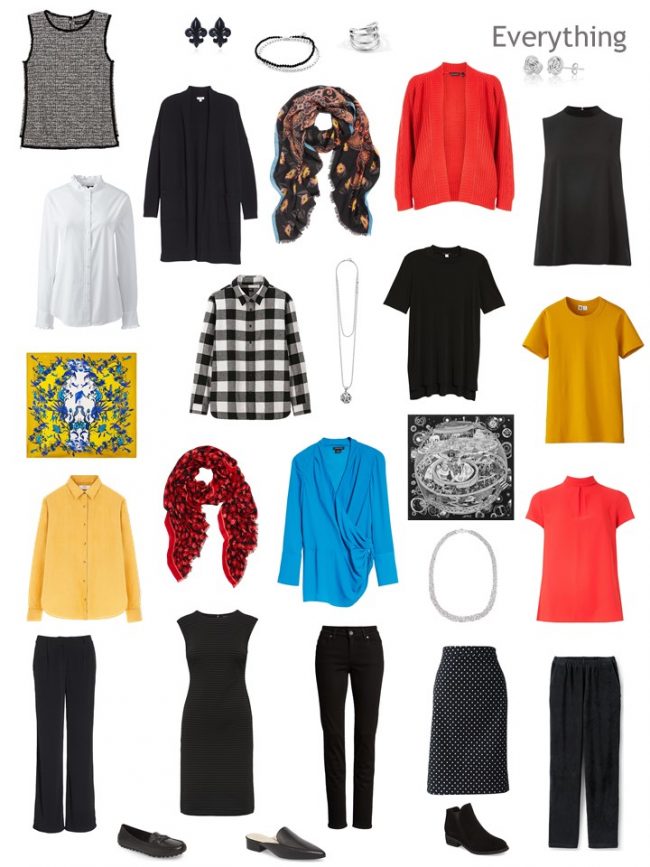 Just to make sure that she hasn't gone awry, she test-drives 10 outfits – enough for 2 weeks of weekdays. If your wardrobe won't give you at least this many options, you need to rethink things!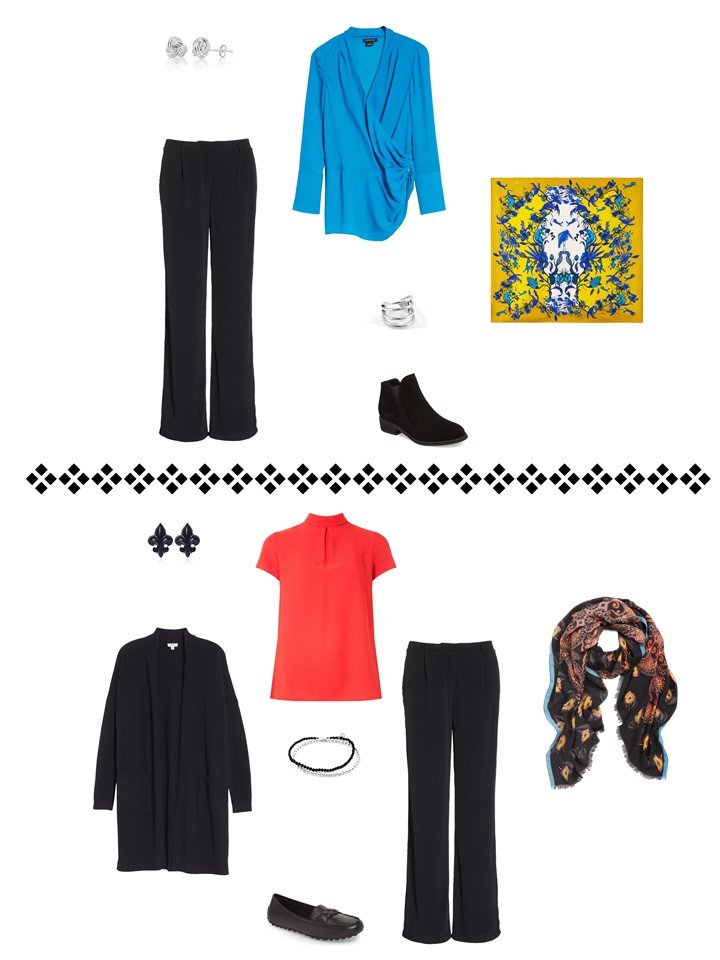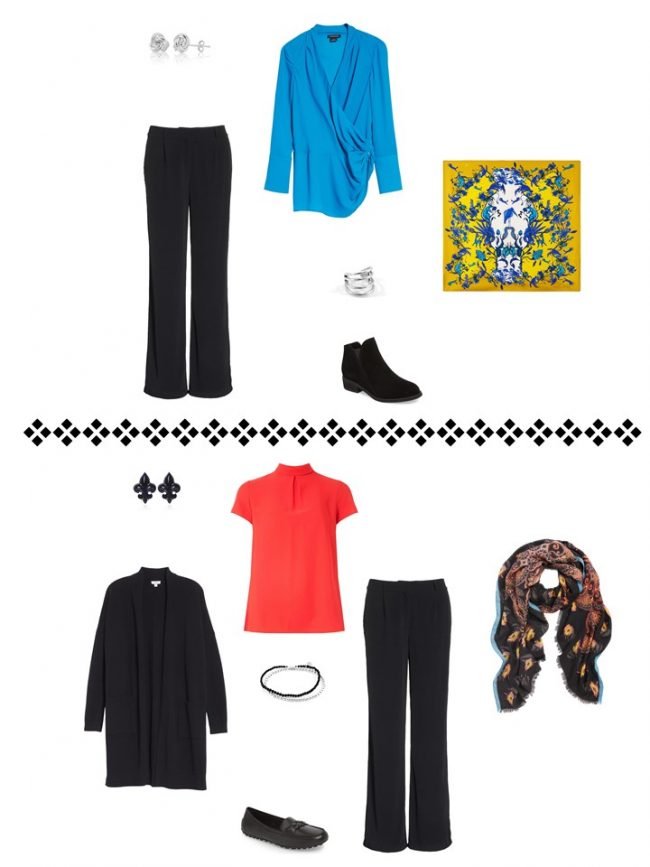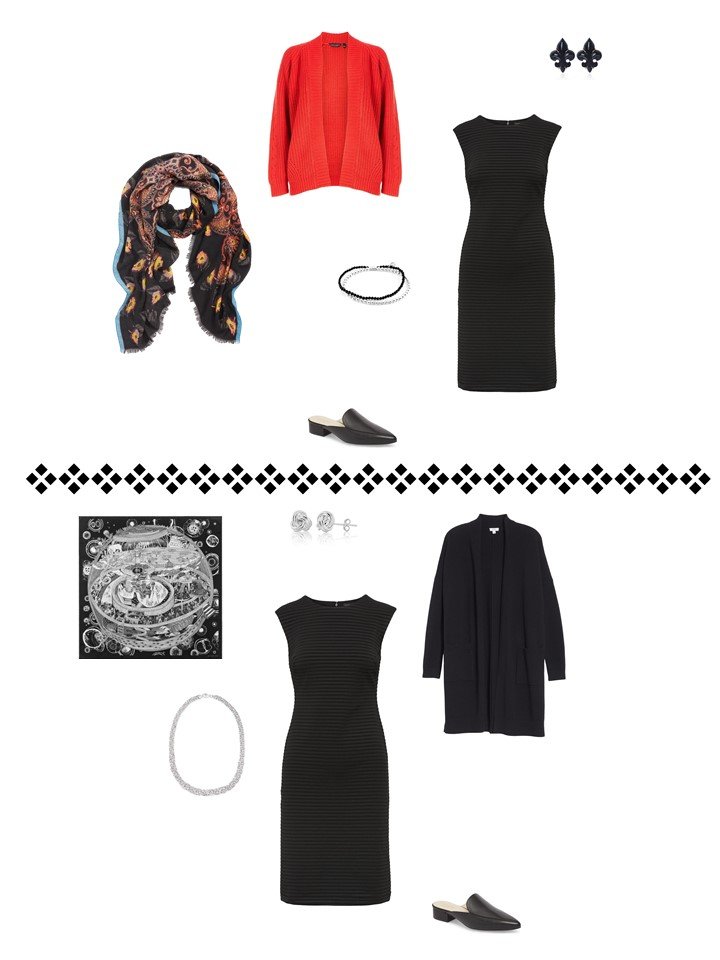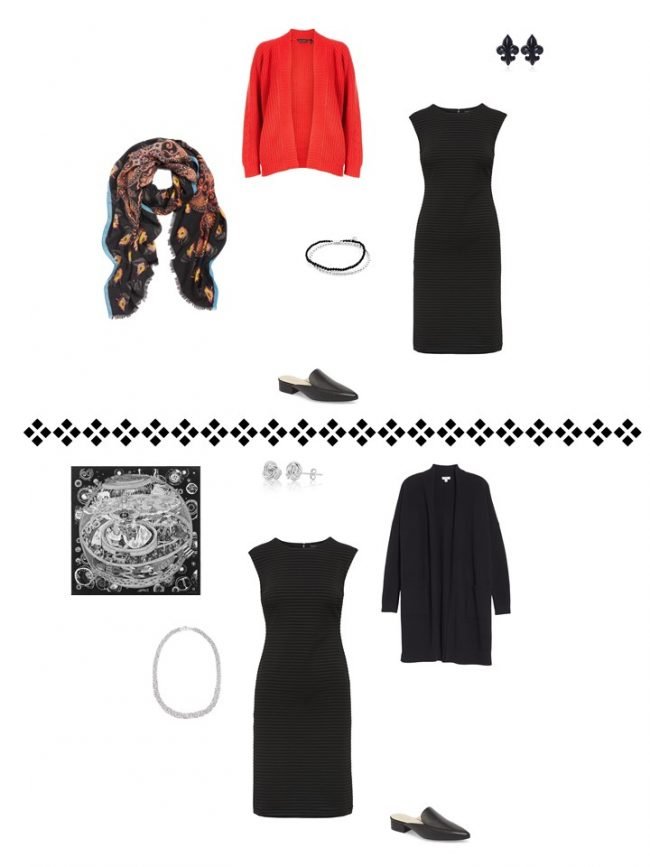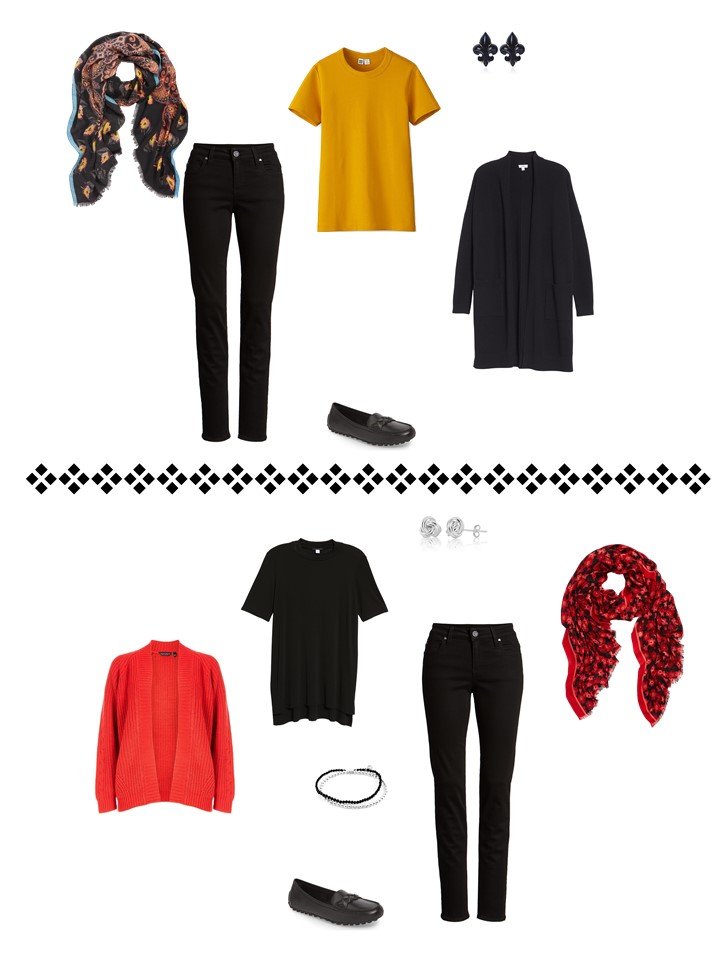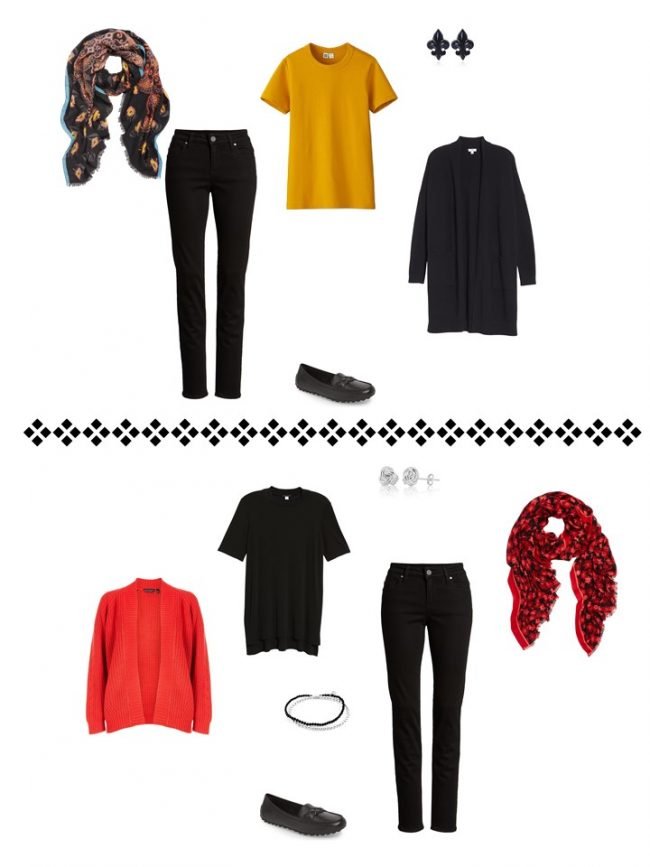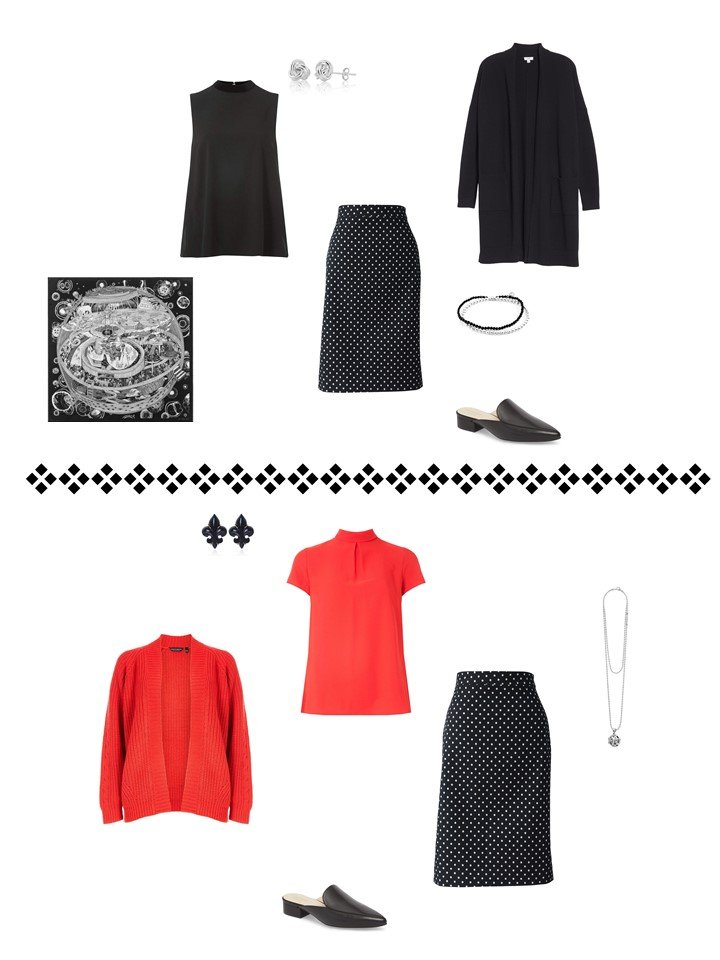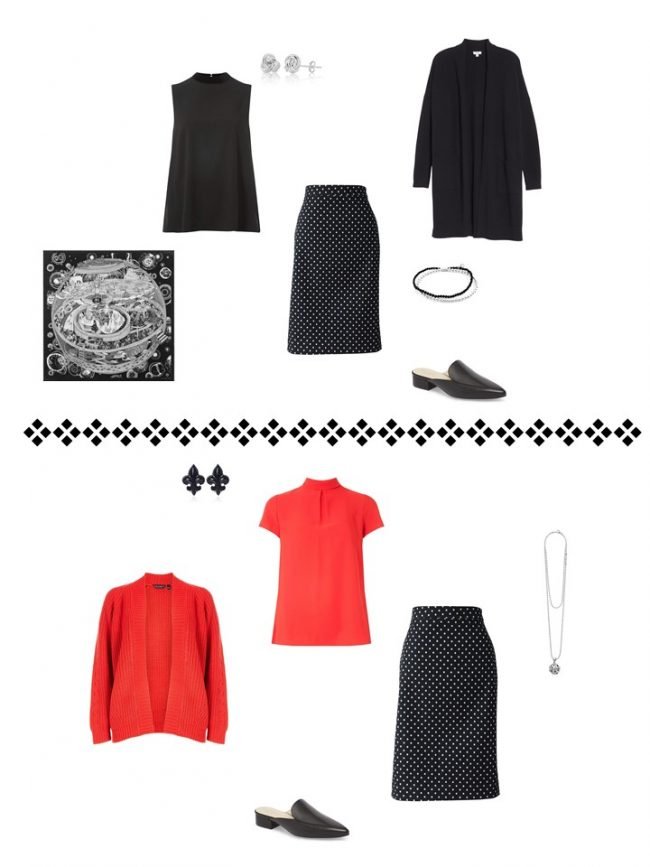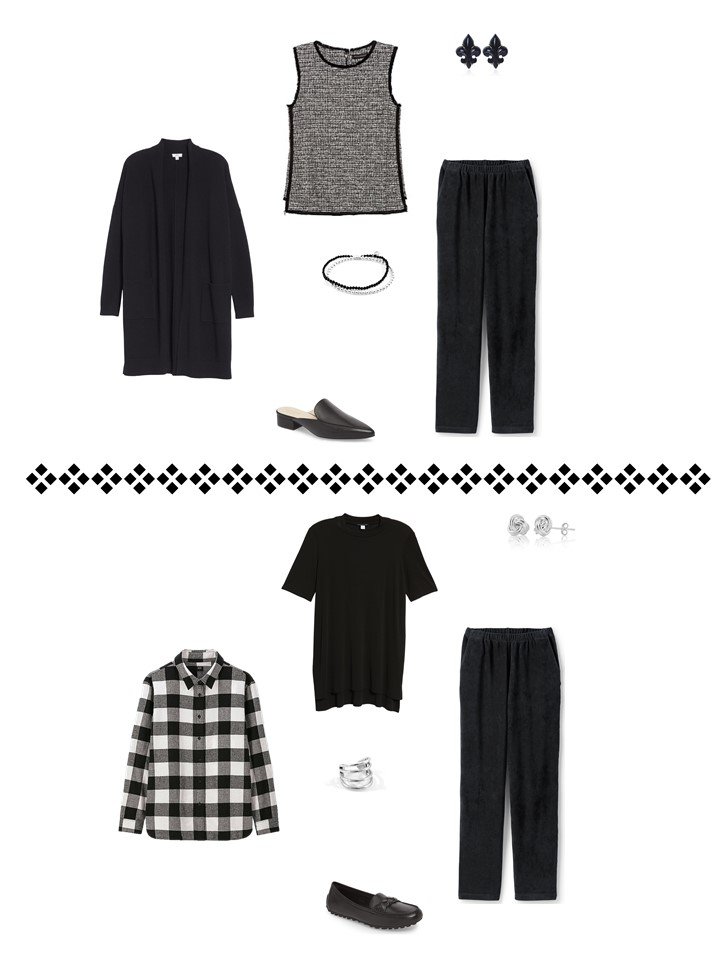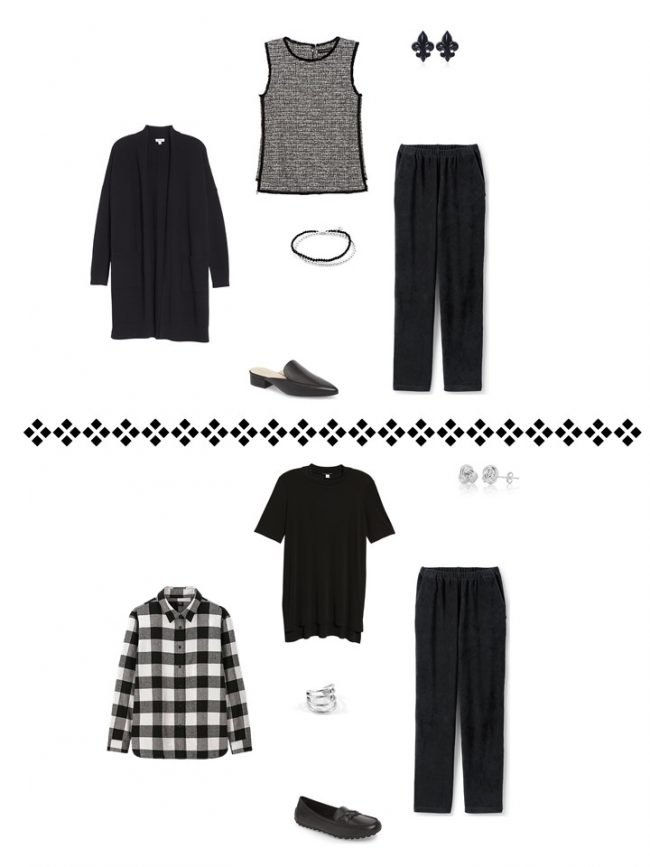 She packs all of her other clothes into garment bags, and arranges her tidy capsule wardrobe in her closet. What freedom, to have enough, but not too much!
love,
Janice