Back in Chicago, and slightly jet-lagged… (I know, the 2nd day is always worse…)We had a glorious trip – the highlight of which was the Ireland v Scotland rugby match at the Aviva Stadium. If you're not a sports, or a rugby, fan, trust me that this was a REALLY BIG DEAL, as it was the match that clinched Ireland's victory in the Six Nations Tournament, and set the stage for the St. Patrick's Day show-down against England at their stadium in London.It's quite the achievement to have clinched the title to a tournament with a match still yet to be played, but Ireland was so dominant in their first matches that nobody could touch them… It was delightful!
Belovedest and I had a couple of "player sightings" in the days running up to the match… We were at one of my favorite places for a snack – Lemon – in the heart of Dublin. The "restaurant" is basically rows of picnic tables, with a service area down one side of the… room… using the term loosely. It's very casual…When we walked in, 3 players were already sitting there – pretty exciting. And after a few minutes, 3 MORE players came in and sat beside us at our table. We were respectful of their privacy except for a brief greeting as we were leaving. But for someone who's lived in a very large city for DECADES and never seen a famous athlete "in the flesh," it was a cool moment!
Even if you're not a sports fan, it would be hard to not get caught up in the excitement that bubbled through the city during the week. From the staggering men in kilts that ornamented every street after the Ireland/Scotland match, to the anticipation of a St. Patrick's Day showdown against the English, there was a kind of buzz everywhere…
Enough of sport…
People who tell you that the food in Ireland is terrible are just plain out of touch with the current experience of being there – especially in Dublin, but really in the country as a whole.
We had some AMAZING meals. Our favorite restaurant remains Pichet, both for the quality of the food and the genuine warmth of the entire experience. If there's 1 restaurant that we make a point never to miss, this is the one.
But we also had really good food at Mario's in Ranalagh (a neighborhood on the south side of the river), as well as at Delahunt, which was right around the corner from our hotel.
Do be warned that the Irish excel at cocktail mixing… Trust your bartender or waitstaff and drink what they suggest. Tylenol PM before bedtime is highly recommended!
And yes, we ended up in a hotel – even though we were booked into (and spent our first 2 nights in) an AirBNB. This is something that you have to consider when you want to stay in an apartment:
The apartment was lovely – exactly as presented, and it felt very familiar for those of us who've lived in an apartment in Dublin before. But the 3rd day, we got home to the sound of dripping… which can NEVER be good.
Water. Dripping out of the light fixture. IN THE BATHROOM.
When I can't turn on the bathroom light, I'm in trouble. Our landlord was lovely – a true gentleman – and we decamped down the canal to the Hilton Charlemont. (another area/neighborhood designation). The biggest issue with this is that we had packed with the assumption that we would be able to do laundry in the apartment as needed. We could, of course, have the hotel do laundry, that that's an entirely different bucket of money to throw out a window…
But it all turned out well – we had breakfast included in our room rate, and the breakfast there is AMAZINGLY GOOD. Anything you might reasonable think of as a breakfast food was on the buffet. For those of us who like to go full-on "mushrooms, beans, fried potatoes" for breakfast, it was heavenly.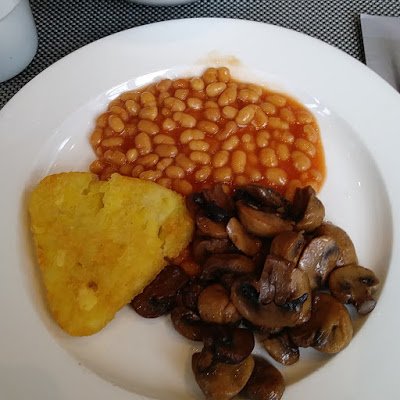 I eat like this because we walked for miles every day, and because it sets a good base for things like this: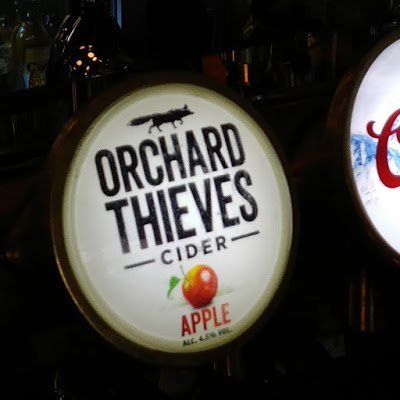 This is probably the sweetest cider that you'll find widely available in Ireland, and I can drink it like water, to my chagrin…
You can always supplement with goodies from the Rolling Donut: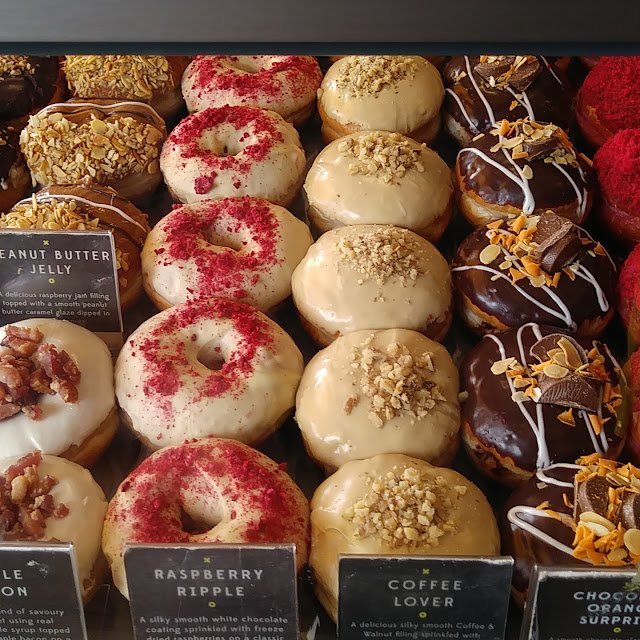 Although sport and food occupied a lot of our time, I think that we spent the majority of our days in art museums. Dublin's National Museum is lovely, and has all kinds of unexpected little nooks and crannies where you'll find unexpected treasures. It is composed of 2 buildings joined together into a seamless but very confusing whole, which makes it all a bit of a treasure hunt.
They have world-class (a term I usually dislike, but which in this case is appropriate) special exhibits; the last time we visited they had an extraordinary Vermeer exhibit running. This trip, we were treated to an artist of whom I knew nothing – Emil Nolde. I wasn't supposed to take photographs. (and honestly, I wouldn't have if I had seen the signs sooner!)
But since I have transgressed…
Since I'm ALWAYS thinking about wardrobes – couldn't you see this as a navy or grey core wardrobe with three different "French 5-Piece Wardrobes" in pink, orange, and dark red?And this lovely thing shows the glorious possibilities of navy with yellow and green…
I can't believe I didn't get the title of this piece… I get so distracted by beautiful colors that my mind goes to pieces. (and being kindly chastised by the security staff for taking photographs was a bit distracting, too!)A museum that's worth seeking out is the Dublin City Gallery – The Hugh Lane. Don't ask me why it has 2 names… But it does have my most favorite in all the wide worlds stained glass – a telling of the Keats poem "The Eve of St. Agnes."
The work is taller than I am, and FULL of details. This photograph shows an area that's maybe 10 inches square… Imagine the entire thing before you. Sigh…
Another museum that we always visit is the Museum of Decorative Arts & History at Collins Barracks. It's a bit west of the downtown, but an easy ride on the Luas (the tram that connects much of Dublin) and worth the effort.
They're currently running an absolutely riveting exhibit about the Easter Rising of 1916. It's easy to feel like history is all "a really long time ago," but it's stunning to see how the first battles of the Irish Revolution were fought in the time of photograph, and of incredibly detailed records. If you want to know who ate what pot of beans at what outpost of the revolutionaries at what time of day, someone has that written down! The information about the lives of the men killed during the Rising, and those executed afterward, will touch the coldest heart.
While you might not be fortunate enough to see that exhibit when you visit, rest assured that there's probably something completely amazing and unexpected on exhibit – we've seen an entire large display of Celtic grave crosses one time, and another visit featured the hats of Philip Treacy (which was UNBELIEVABLE…)
And yes, all the national museums in Ireland are free. Be prepared to donate, generously.
Tomorrow I'll share the adventures of my packing, and the THREE very lovely purchases that I made…
love,
Janice