October 2, 2017
For new readers, on the first of the month (or for the first blog post of the month!) I have been working on this series – I start with six Hermes scarves, and then choose the same general outfit six times, based on the colors of the scarves. I keep accumulating the clothing chosen, and gradually build really amazingly interesting capsule wardrobes in six different color schemes.
Even though the weather is still relatively mild in Chicago, I'm ready for some sweaters! And some corduroy pants… Yes. I know that they make that schwooping noise when you walk. And yes, they tend to wear out between the thighs before any place else start to look worn. But nothing takes color (except maybe silk velvet…) with the same intensity, and nothing else screams cool weather to me the way a pair of cords can. If you can't face the schwoop, you can always substitute regular pants…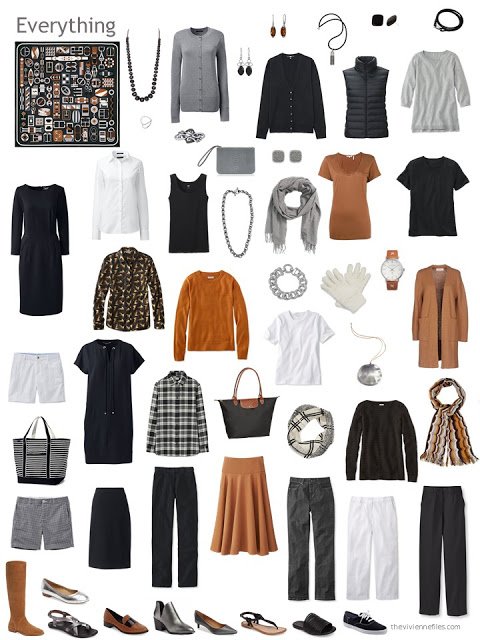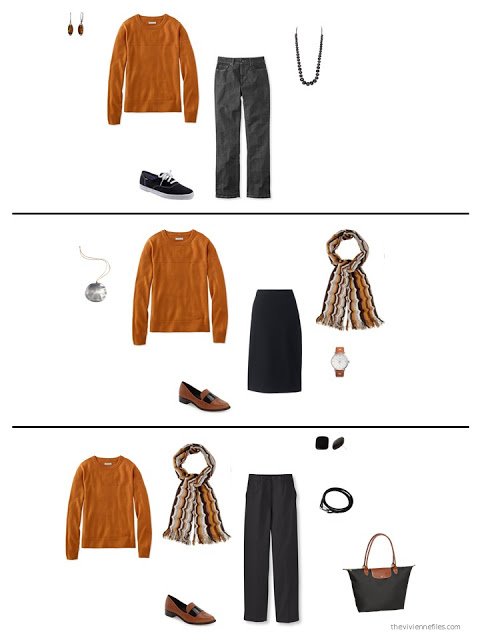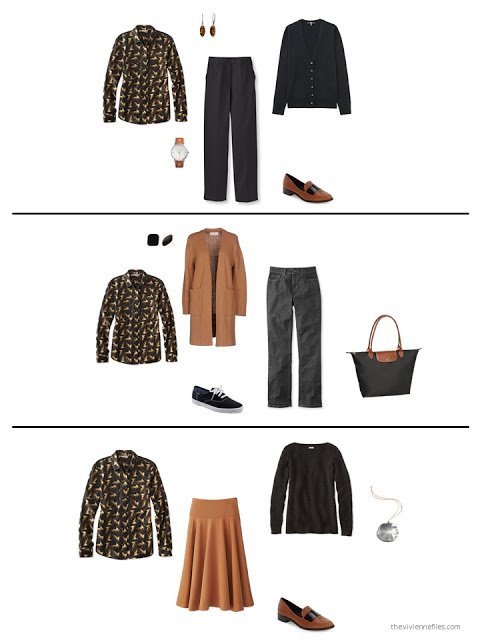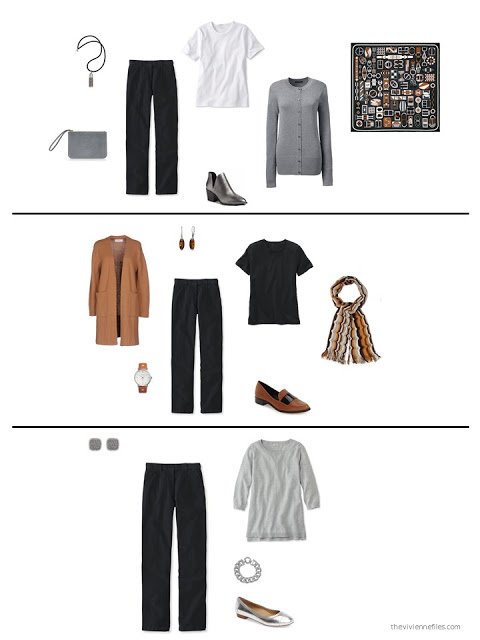 Pink is unexpected in the cooler weather – wear what you love and stand out in the crowd!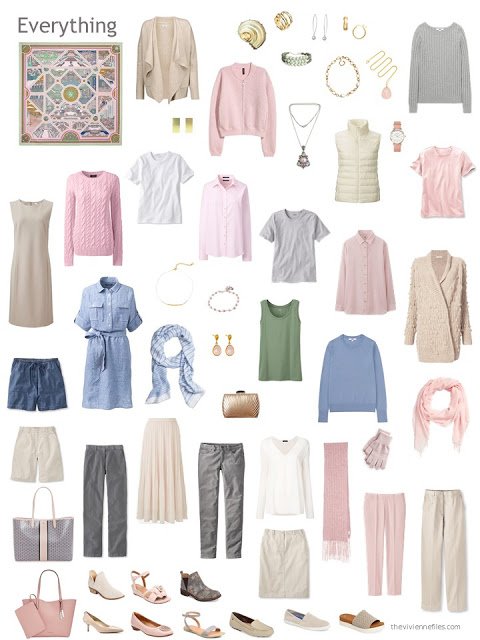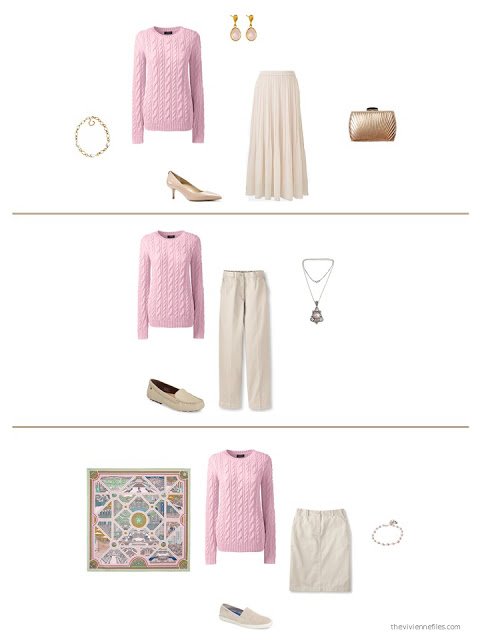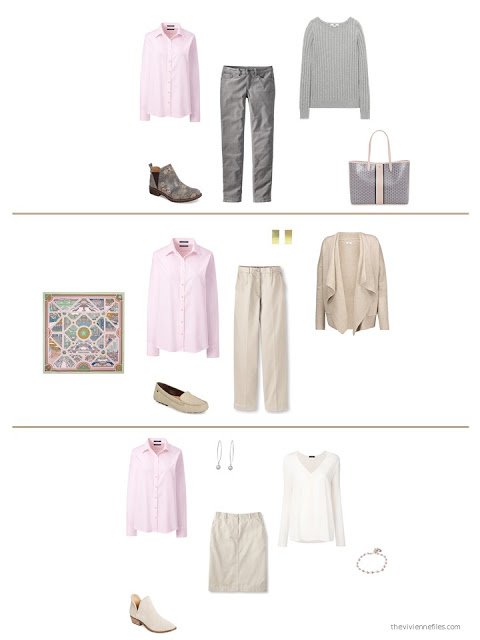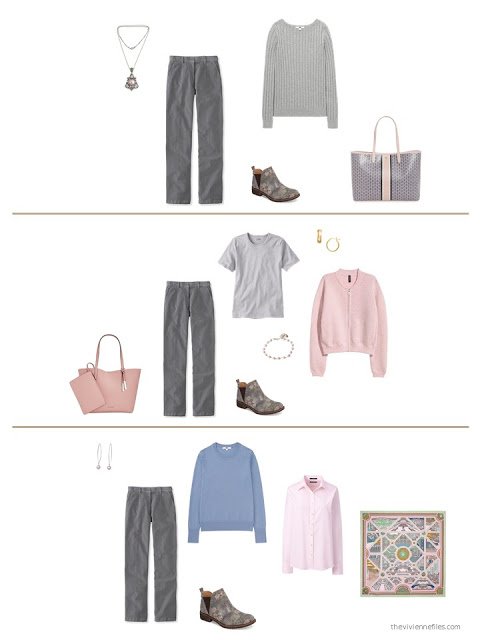 Yes, these are the same grey corduroy pants. Neutrals can work in all kinds of different wardrobes – it's often the colors around the neutrals that make the statement, and are more memorable!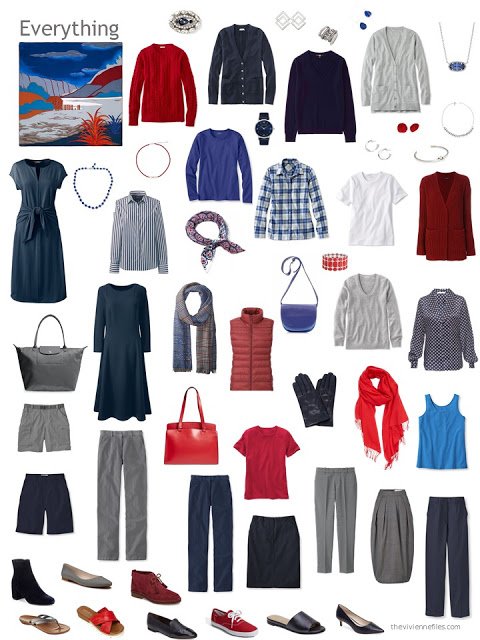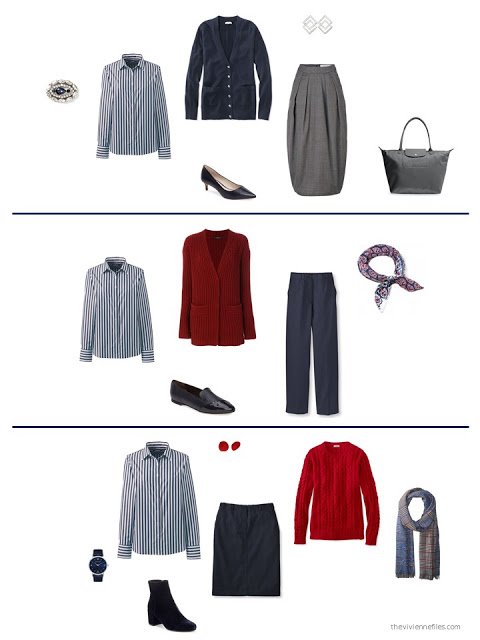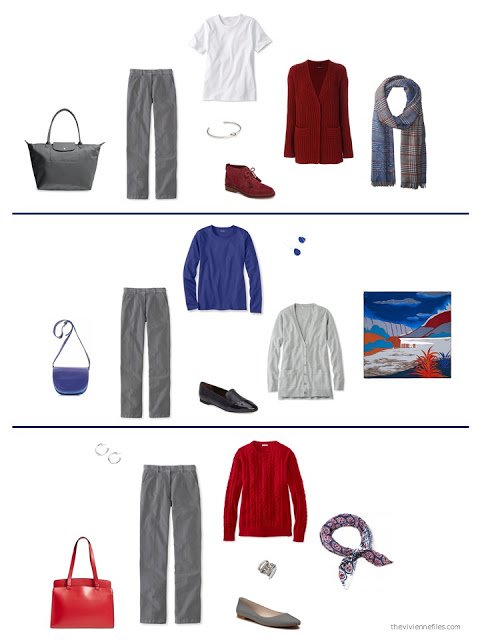 Why yes, I DID do the happy dance around the apartment when I found both the sweater and the shirt in the perfect shade of blue. It's a very good thing that I work from home…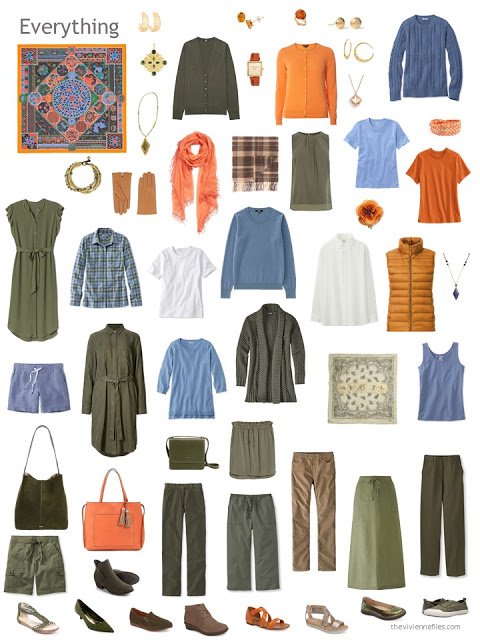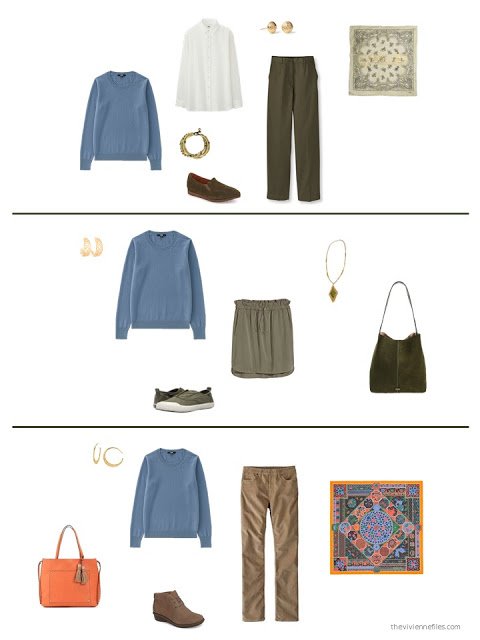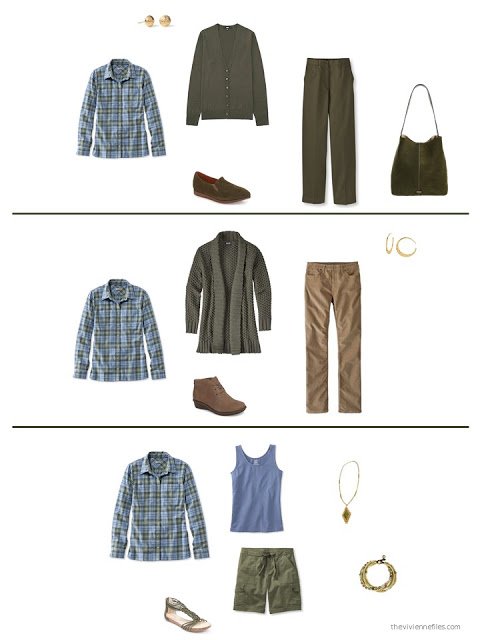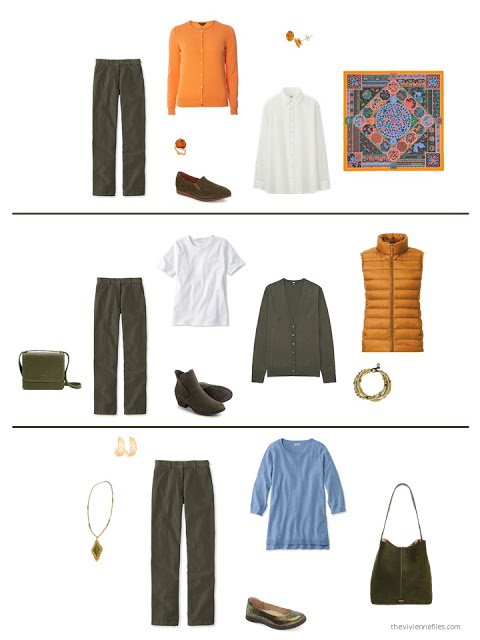 I love me some cables in the cool weather…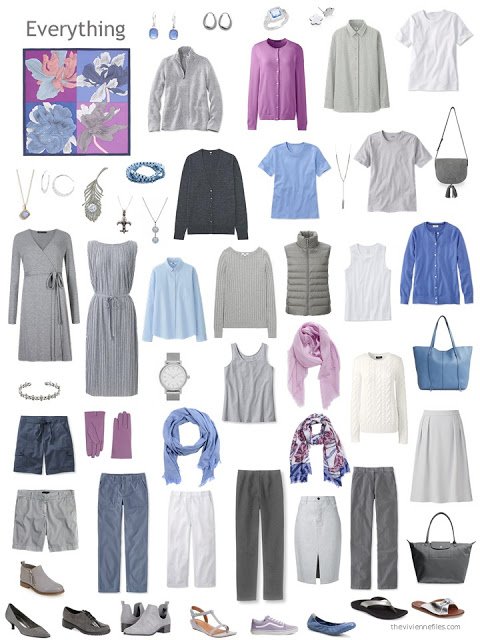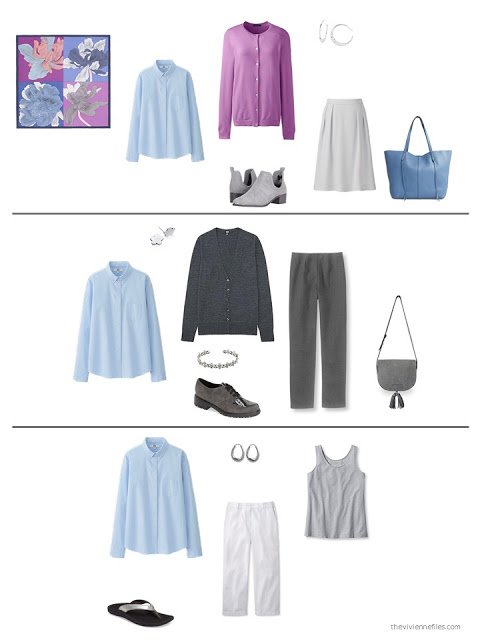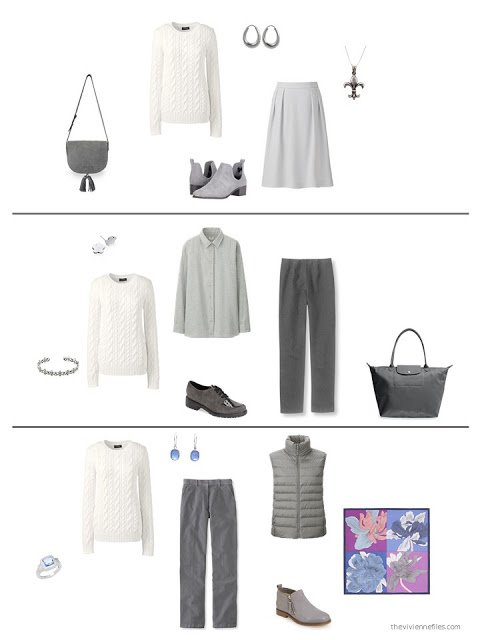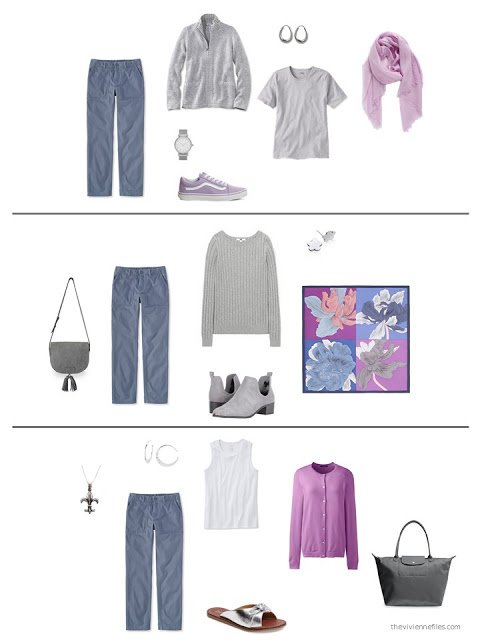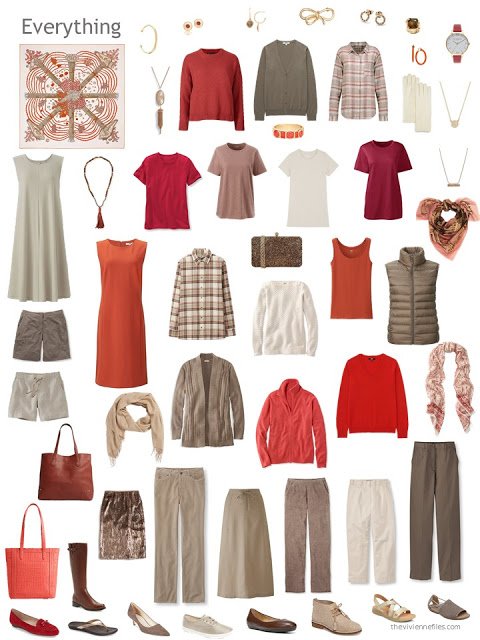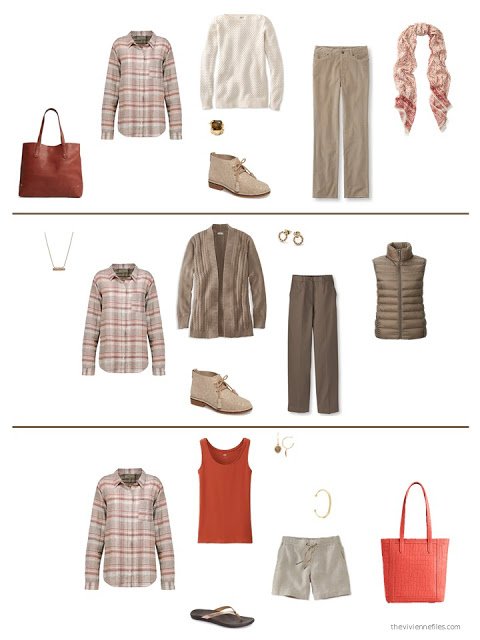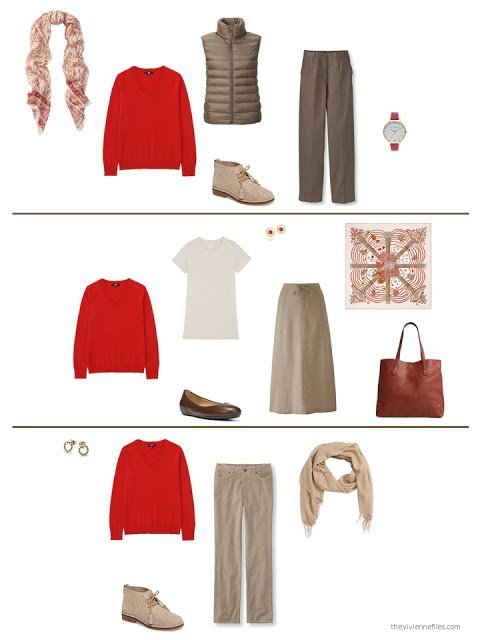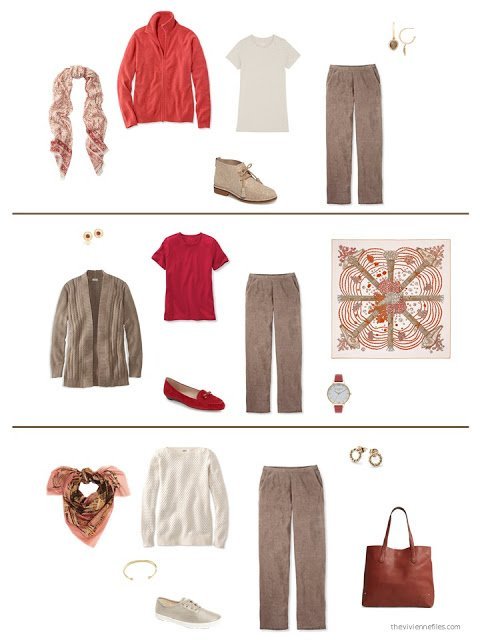 Please note that when this post goes "live" I will still be in Paris; if I'm not responding to comments and questions, it's not that I don't care!
I have to admit that every time I work with these wardrobes, my favorites change! I know that realistically the first one is the only logical wardrobe for me, but I could sometimes see being devoted to brown and shades of red and orange… or maybe going old-school navy and grey with red accents.
What's your favorite this month?
love,
Janice
For more in the 2017 "Build a Capsule Wardrobe – 12 months, 12 outfits" series, check out the following articles:
Looking for more ideas? Follow along as we build a new capsule wardrobe in 2018.