July 6 2017
Of course not! But let's look at an example:
Just a Quick Weekend at the beach…
She'll catch the bus Friday afternoon, and arrive in time for a late dinner. This part is easy – she can wear what she wore to work, with a light jacket to compensate for the Arctic air-conditioning on the bus.
She bought a new swimsuit, and she loves it – so much that she's building her entire (tiny, six-piece) travel wardrobe around the colors in it!
Yes, she's a serious swimmer!
This is what she sees as her color scheme, but she's really… hesitant… about the lime green!
Her travel outfit is navy and other shades of blue, which really echo the ocean and water colors of the swimsuit…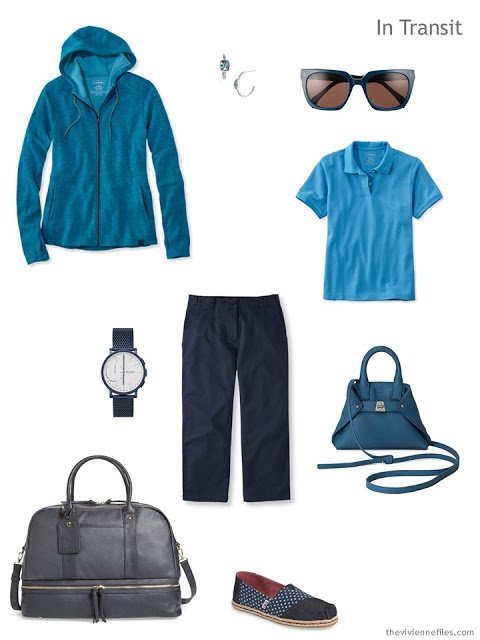 As she assembled her wardrobe, she found the perfect beach towel, and a nightgown that's DEFINITELY going to be worn over her swimsuit in the early, early morning… But she realizes that she doesn't need to include any more lime green. In a wardrobe this small, she will be fine if she just concentrates on navy and azure blue… (and abalone jewelry, which echoes the feeling of the ocean that she's just dying to see!)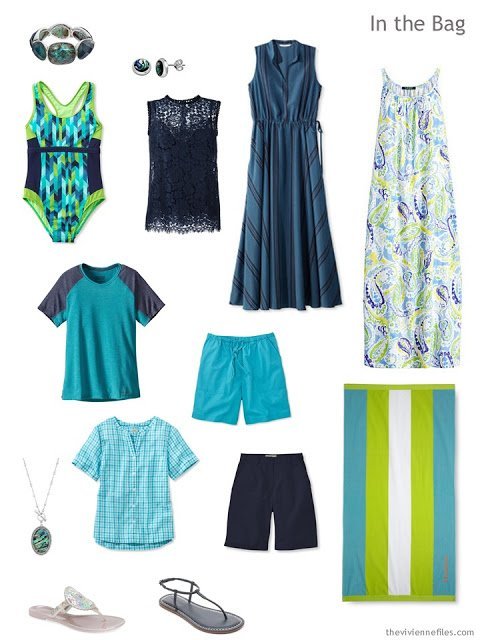 Her wardrobe for the weekend is perfect – she has everything she needs, and nothing that she doesn't. But what about the lime green?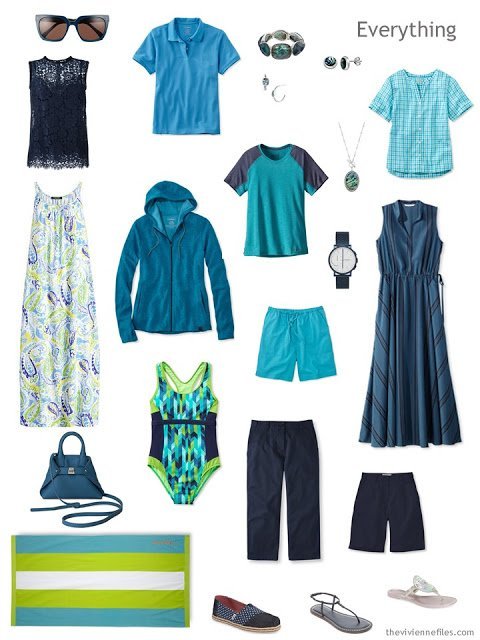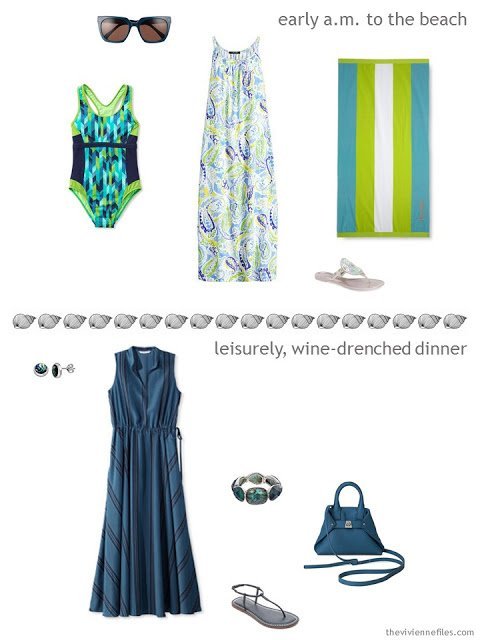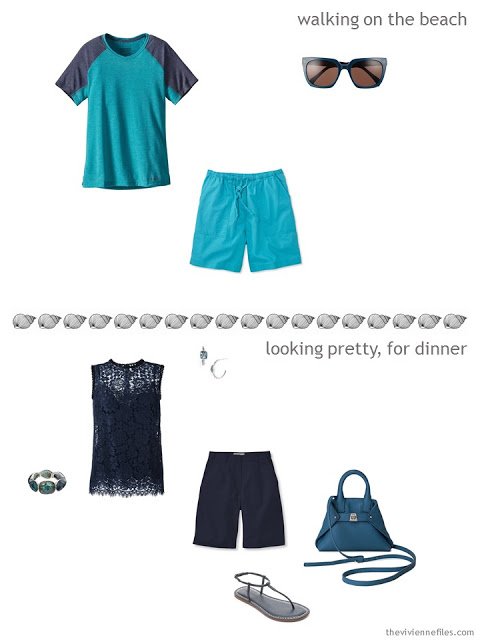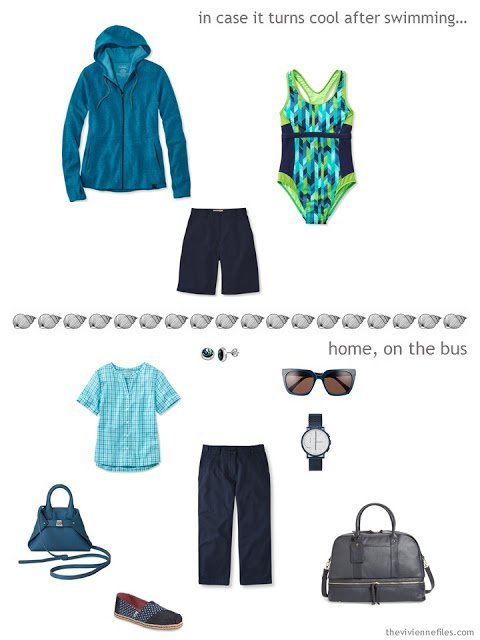 Her decision? Wait. She's not obligated to buy something in lime green just to fulfill some plan for a wardrobe that she thought was perfect. Maybe the lime gets removed from the color scheme and she works with white instead… There are no rules, and you don't have to adhere to a plan if you find that it doesn't work for you!
love,
Janice