I'm still feeling a bit like the north end of a south-bound skunk (as my sainted father would have said!), but I wanted to start sharing my Paris photographs and observations with you. As you've probably noticed, I'm fascinated by the graffiti/street art in Paris. They work so HARD on it… and some of it's a real contribution to otherwise ordinary walls on ordinary streets – at least to me.
One thing that I think is significant is the degree of artistic quality present in much of this work. Even on the streets, you can't just toss any old half-baked thing out there and expect it to be accepted. High aesthetic standards!
When I first saw this wall below, I thought it was some Star Wars -ish movie poster, but when I looked at it more, I couldn't tell. It's got layers of all sorts of interesting images…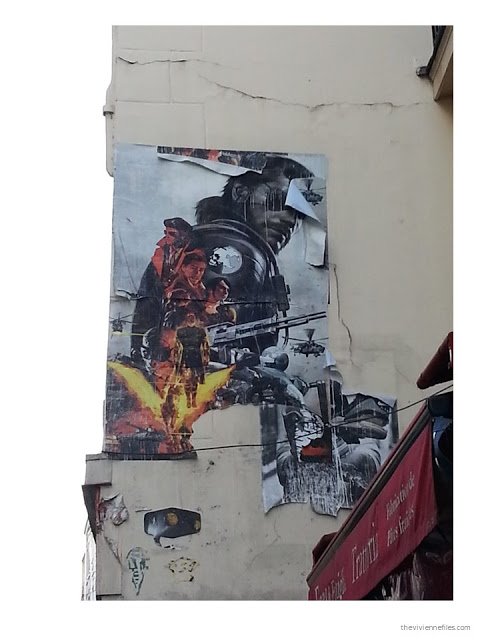 I've seen these pixellated images in the US too, but the Parisian ones are much more whimsical!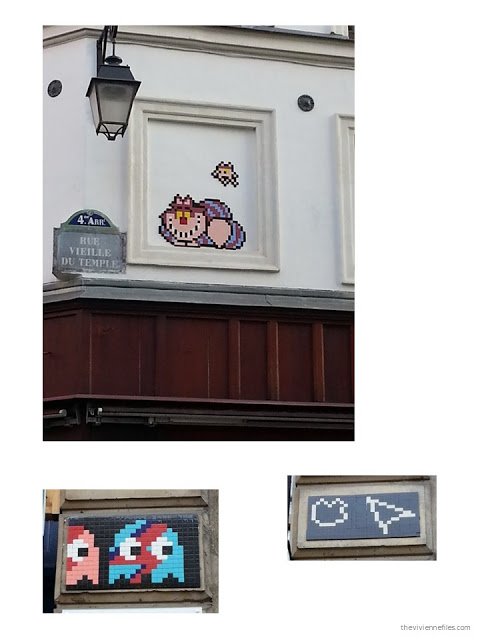 I loved these! If you've never been to Paris, you might not realize that the sidewalks are lined – MILES of sidewalk – with black metal posts every 4 or 5 feet. The purpose is, I think, to keep people from driving up onto the sidewalk. It's always been my experience that people just drive BETWEEN the posts…But someone decorated a few of them – how genius is this?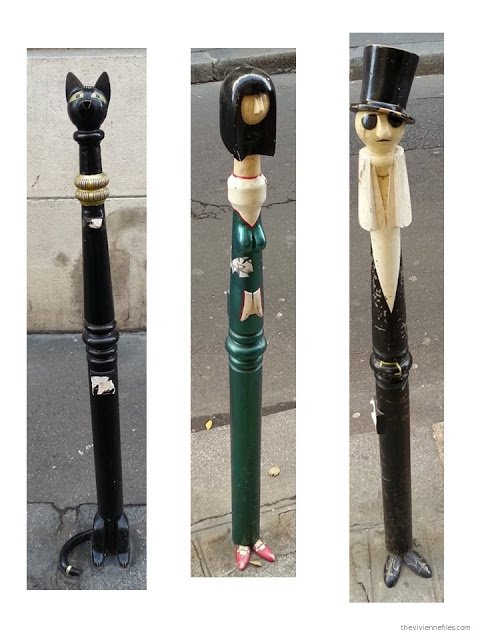 Django Reinhardt. Where in the US do you see graffiti of a long-dead guitar hero? Oh wait – Jimi Hendrix…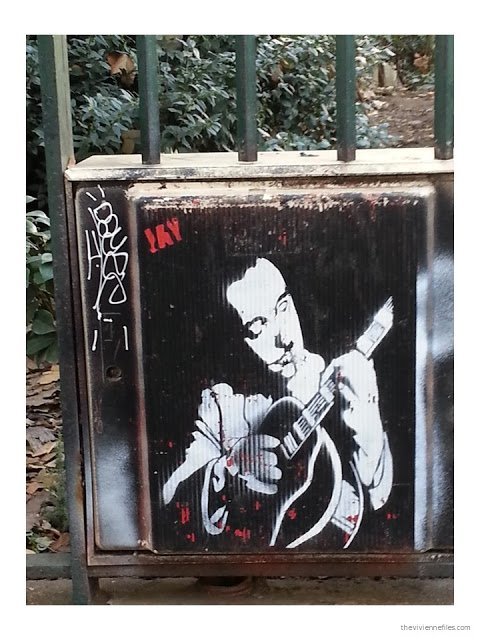 Drawn in chalk… This would take me a week!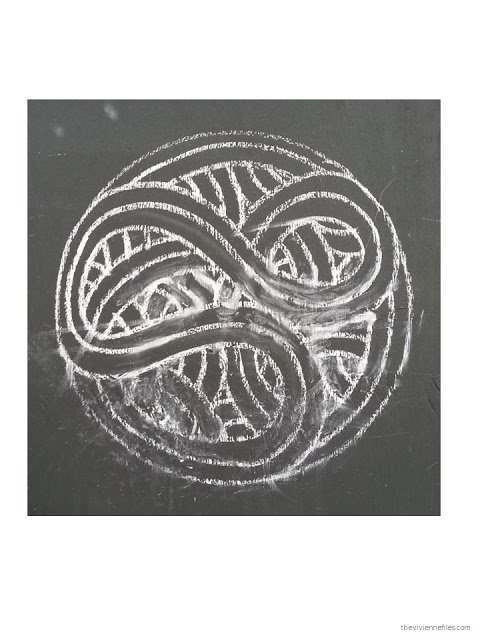 This is a "built-in" architecture detail, with fascinating snake (or ear of corn) texture inside the design. I particularly appreciate the whimsy of the guy drinking the pop, sketched below…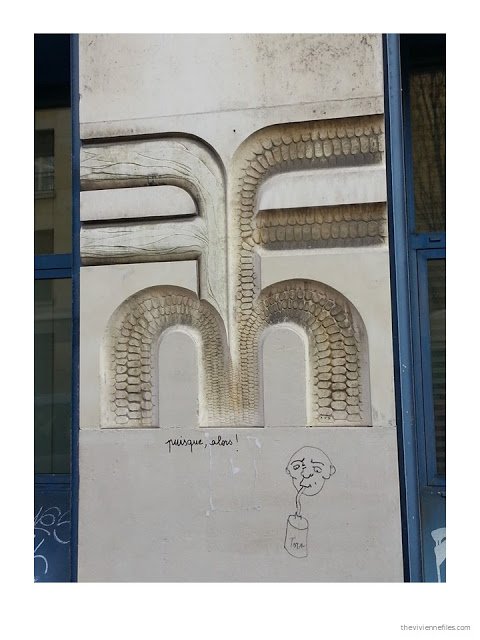 Images on buildings are as old as the buildings themselves. I'm pretty sure that this represents a cobbler, which would of course indicate a shop somewhere in the building. No idea how old this might be, but the fact that it's still there make me deeply happy.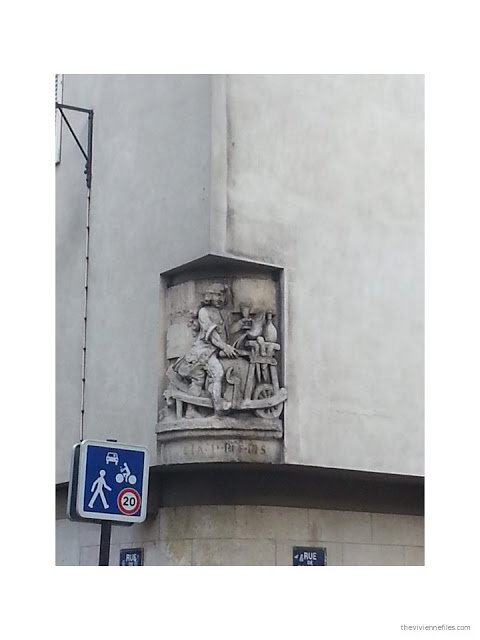 Something we noticed, but couldn't really photograph, is that a lot of street art is now being stenciled onto the sidewalk surface itself, which by definition means that it's temporary in nature. Get your message out, without permanently defacing anything.
Do you appreciate street art, or consider it vandalism? I'd be interested to hear your thoughts!
love,
Janice