October 3, 2016
For October, I decided to be really, really practical; I looked at the capsule wardrobes as they are currently assembled, and tried to think of what I would be missing, right now, if this were my wardrobe. First off, there are NO JEANS!!! 2 other basics that I also felt would be useful were a v-neck sweater, and another button-front shirt, in a light neutral color if it's not already present.So  let's plunge in!
(The previous months of this lovely project can be seen here: January, February, March, April, May, June, July, August, September)
First off, as always, the scarves upon which we are basing our color schemes and thus our capsule wardrobes:
In addition to the 3 pieces of clothing mentioned, I looked for a really simple necklace for each wardrobe, and another tote bag. Some wardrobes didn't have a real tote bag yet, and everybody can stand one more bag, I suppose…
Here's where we find ourselves – 24 pieces of clothing, and truly prepared for most occasions!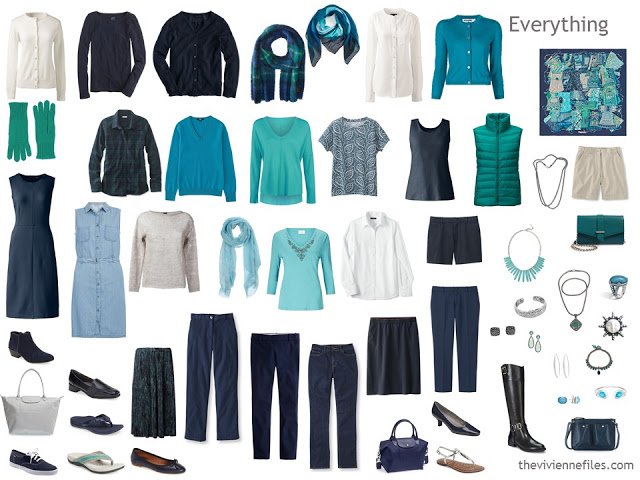 These are just a few of the new outfits possible with the addition of these 3 garments: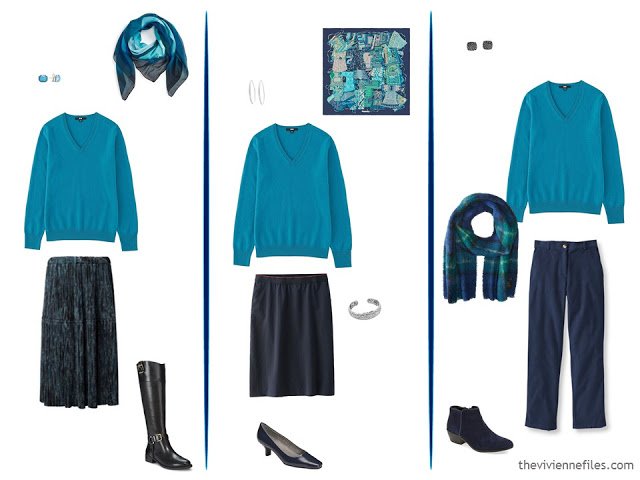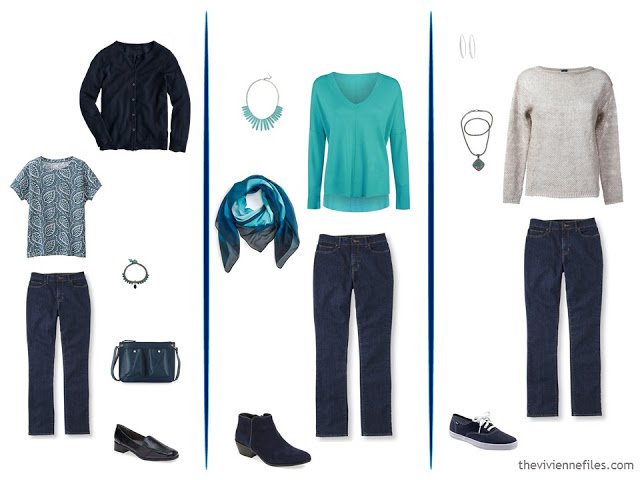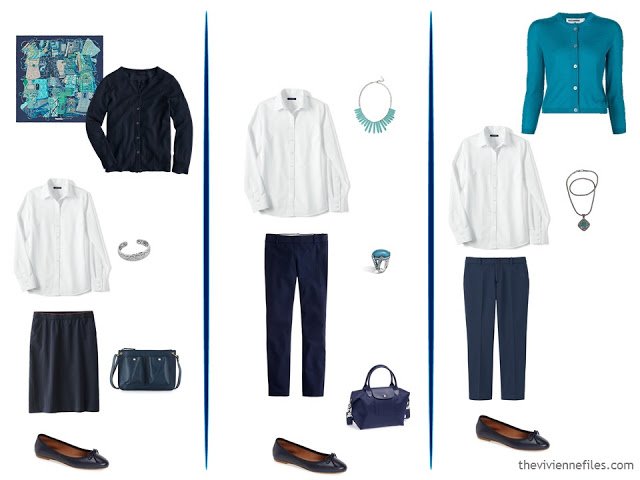 I love the color of this shirt; it's described is Bright Chamois, but I don't think that's terribly accurate, do you?
And do be VERY alert when shopping, these days. A lot of pants that look like they're going to be… "normal…" will in fact be cropped, if you look closely. Maybe you're small enough that this is a benefit, and maybe you want cropped. But if you just want plain, regular pants that cover your shins and ankles, be certain that that's what you're getting!
This wardrobe covers a lot of Autumn colors, but it "hangs together" rather well: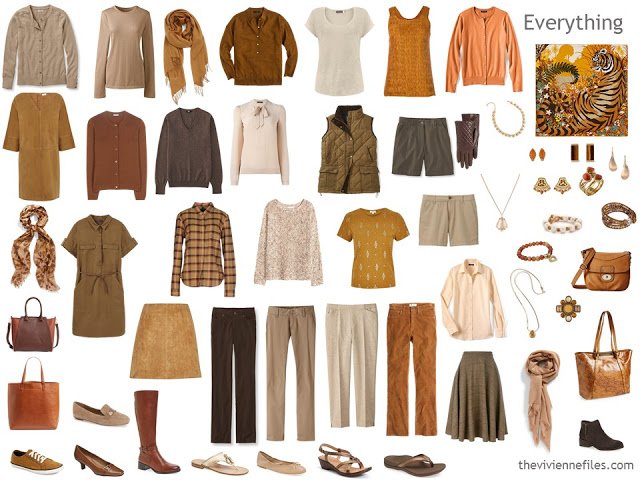 Each additional piece gives quite a few new options: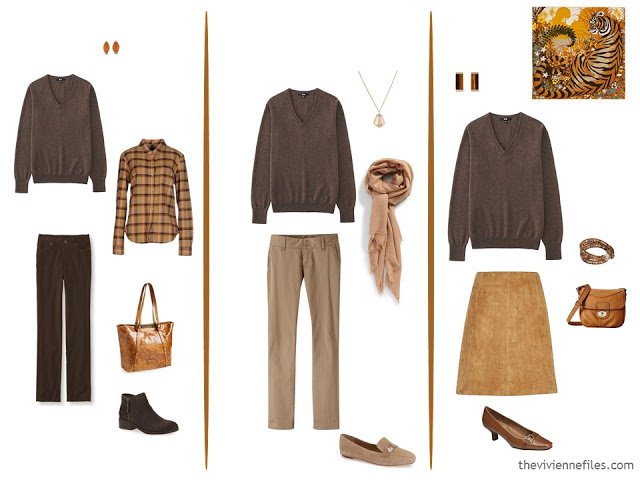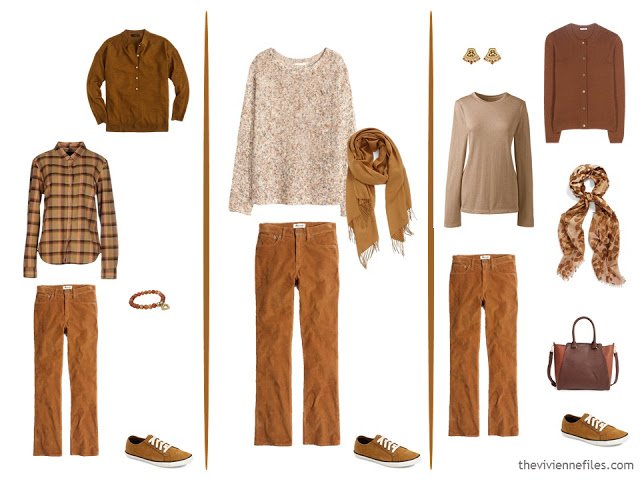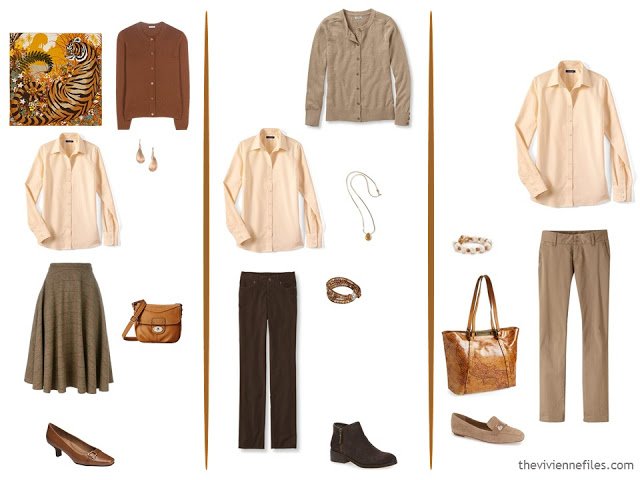 This wardrobe is always so pretty, but SO challenging; that shade of blue doesn't just grown on trees!
This just gets prettier…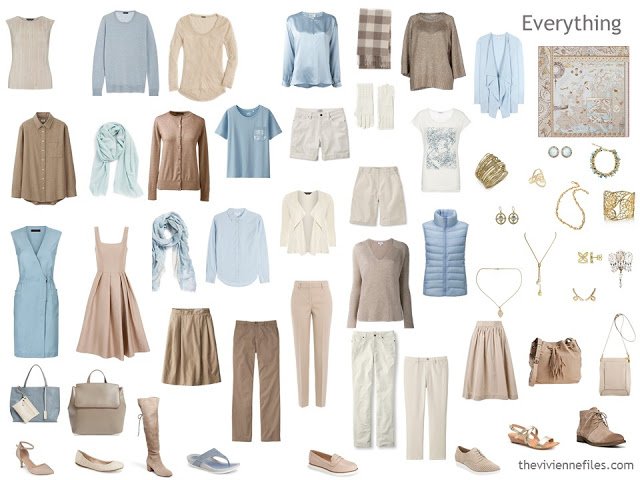 As with any piece that I choose to add to these wardrobes, they more than pull their own weight!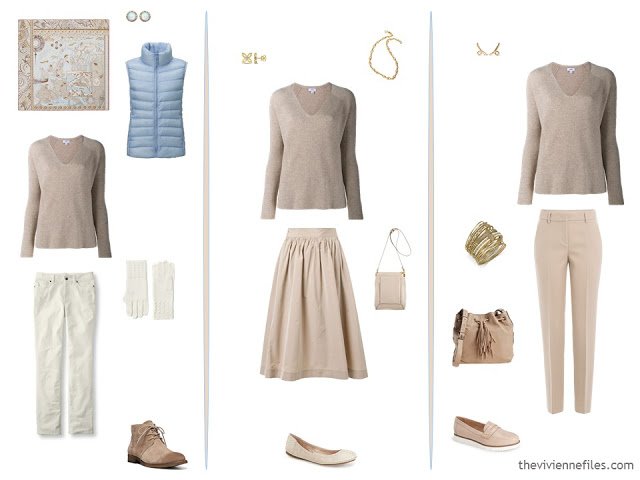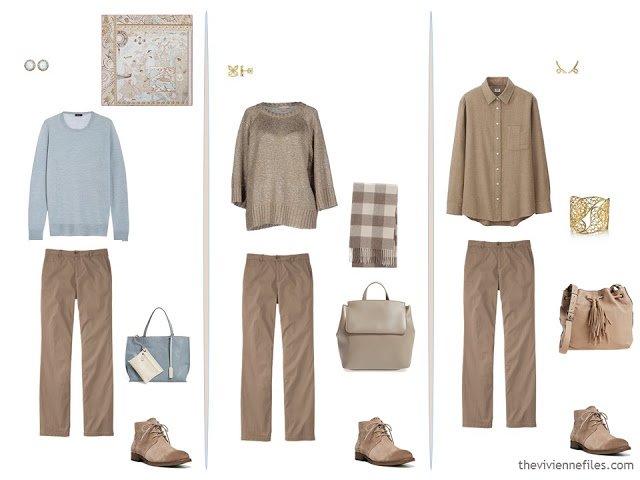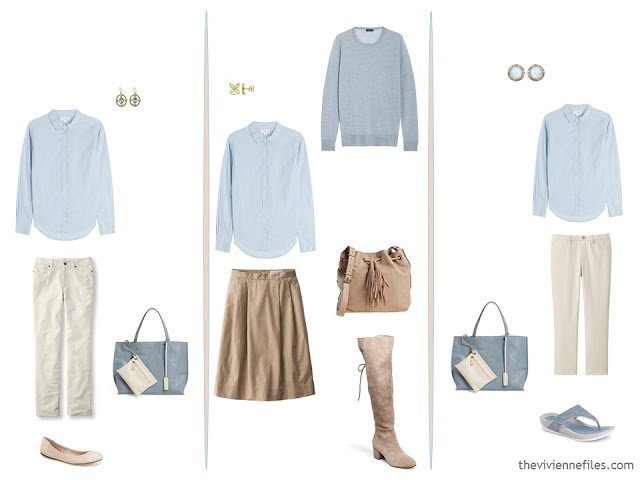 This is the BEST time of year to look for these colors! And there's a tiny citrine embedded in the bar necklace… I love those kinds of small enhancements…
24 pieces of clothing, but literally dozens and dozens of options: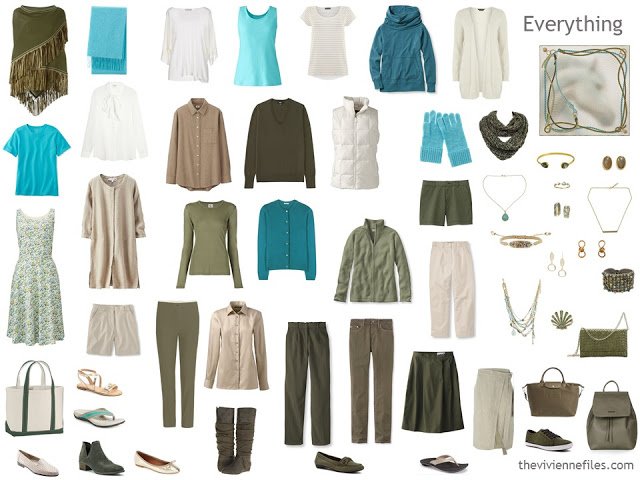 As always, each new piece is going to get worn a LOT: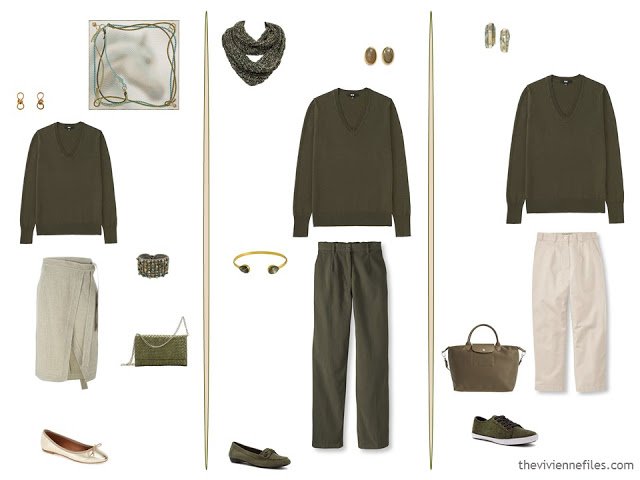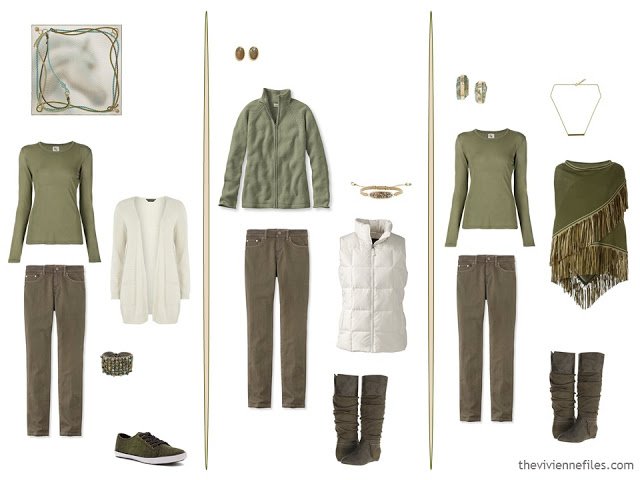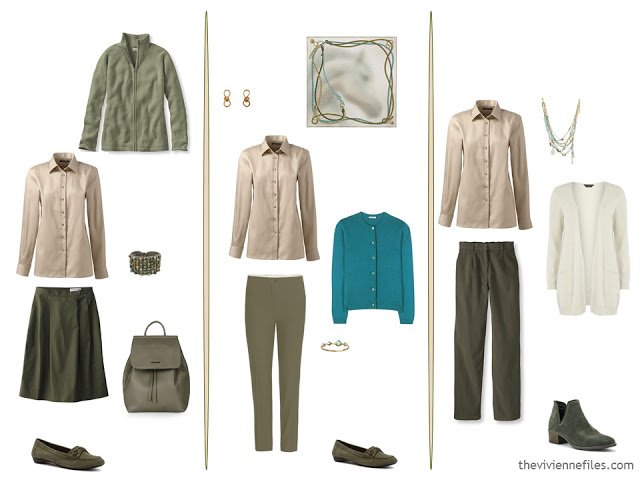 This wardrobe already included a perfect pale grey blouse, so I thought that a denim shirt would be a very useful addition: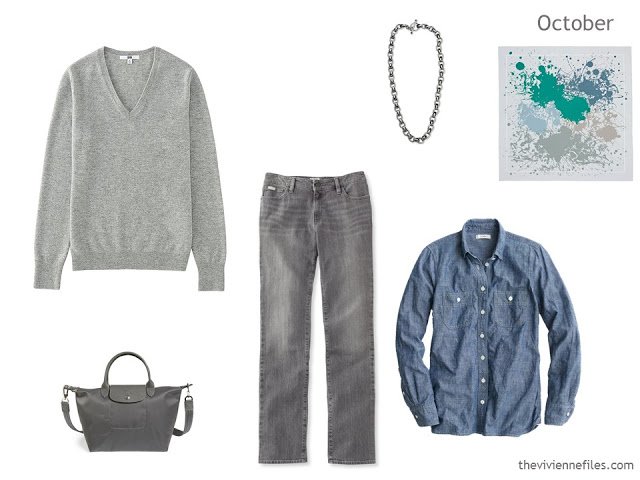 sweater – Uniqlo; tote – Longchamp; jeans – L.L.Bean; necklace – Putu Putri; shirt – J. Crew
Well-rounded and ready for anything!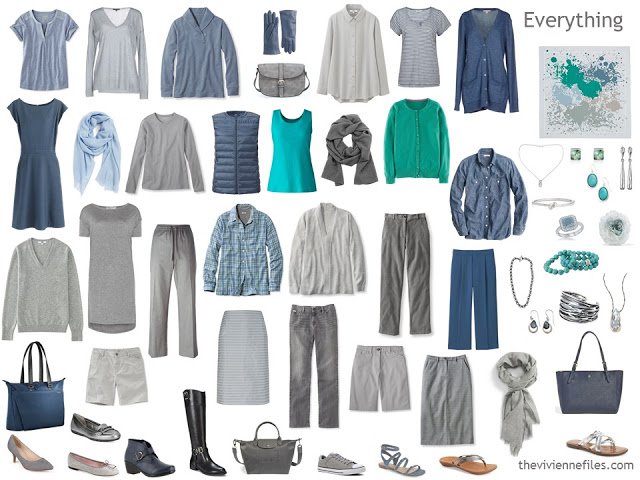 Lots of outfit options, of course!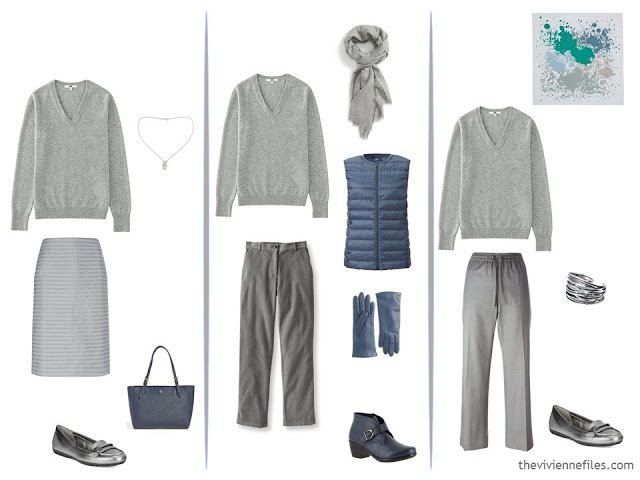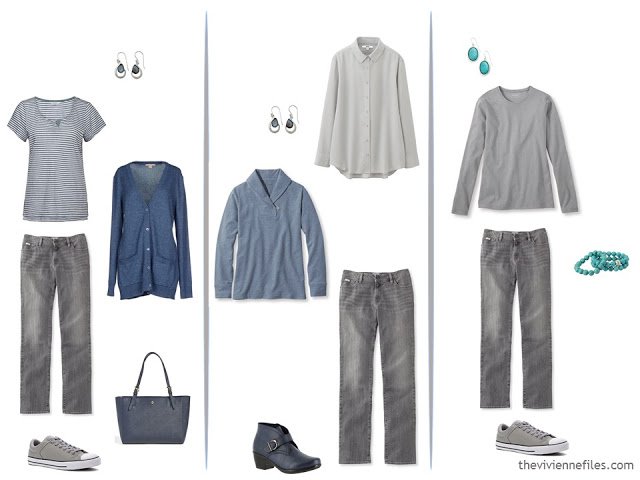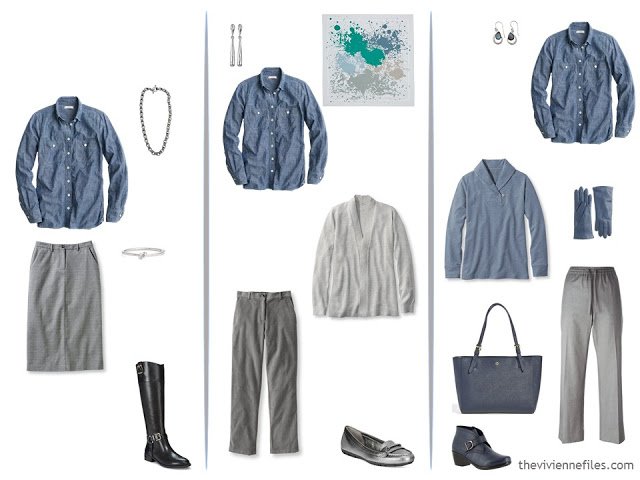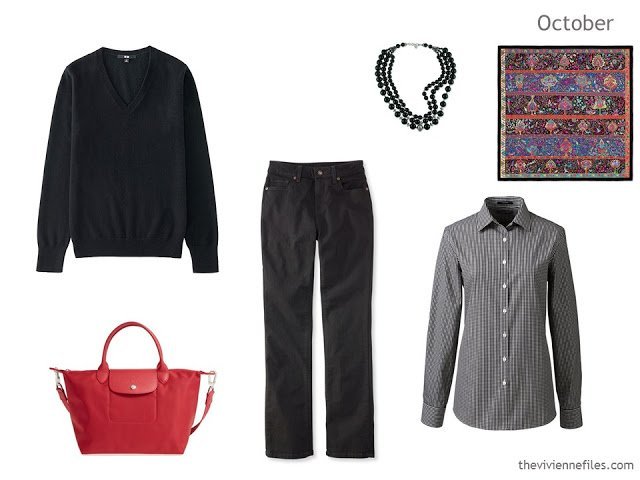 sweater – Uniqlo; tote – Longchamp; jeans – L.L.Bean; necklace – Narayani; shirt – Lands' End
If I woke up tomorrow morning and THIS was in my closet, I'd be startled, but I don't think I'd actually be upset…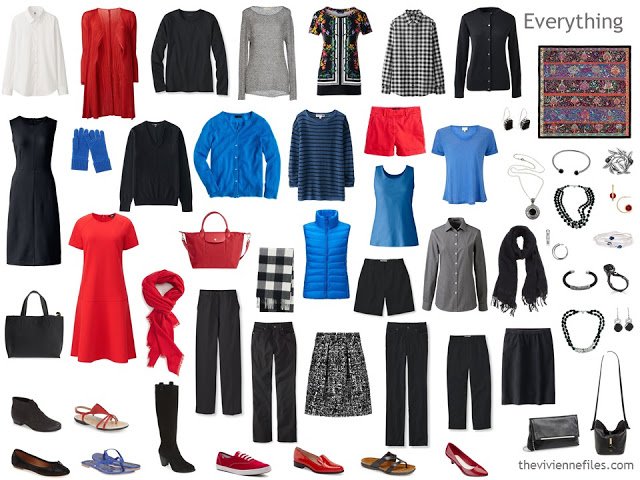 Options! It's good to have options…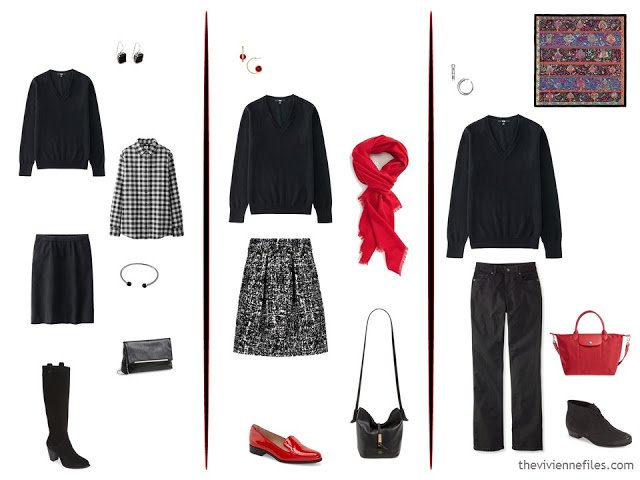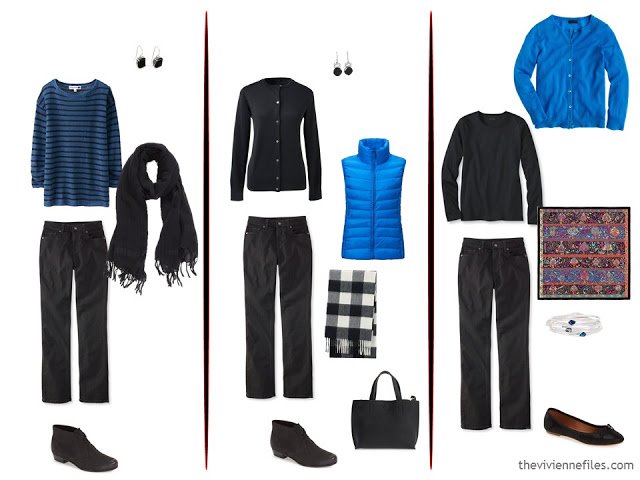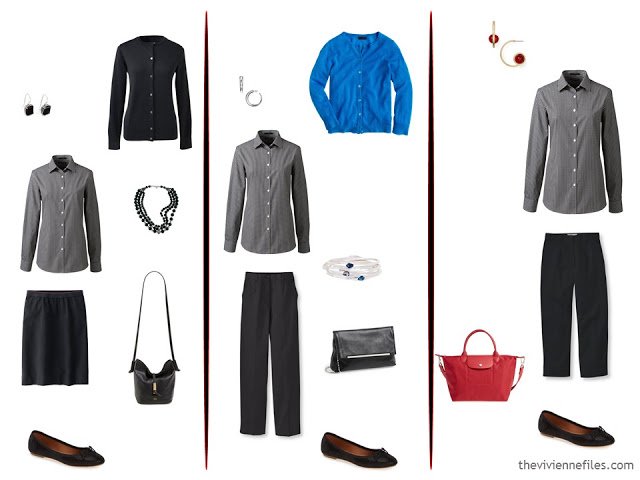 love,
Janice