May 17, 2016
Sunday, when B and I went out for our usual breakfast and Art Institute visit, we wore jackets and gloves. Yes, May 15th, we wore gloves! I felt terrible for the people who had scheduled an outdoor wedding, and also for the hundreds of tourists who were caught completely off guard by the record-tying coldest May 15th in history.So I'm going to reiterate, one more time, that no matter WHERE you are going, no matter WHAT time of year, you should always include a few essential items. Closed-toe shoes, a pair of socks, long pants, and a long-sleeved shirt might never make it out of your suitcase, but if you encounter the kind of weather that we've had here recently, you'll be endlessly glad to have them.
If you're coming to Chicago to see one of our TWO first-place baseball teams (yes, we're all sort of in shock), be aware that the ball parks both have areas in the stands that can be quite cool on ever the warmest of days. Seating that's underneath an upper deck can be in an area upon which the sun has never shone…
So come on over for Memorial Day or the 4th of July – I've got your packing all sorted out!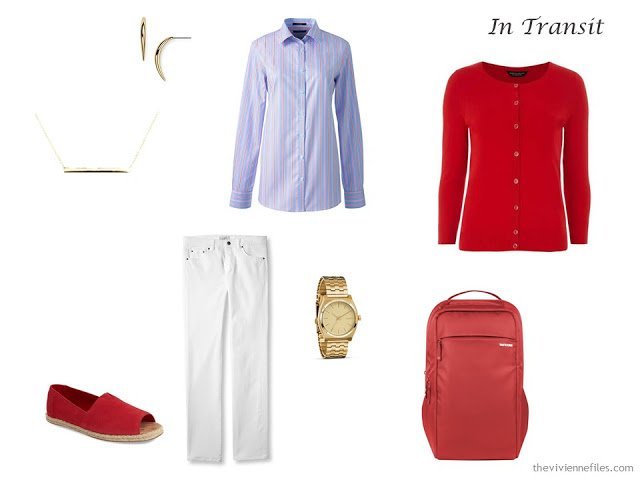 Earrings – Alexis Bittar; necklace – Argento Vivo; espadrilles – Toms; striped shirt – Lands' End; jeans – L.L.Bean; cardigan – Dorothy Perkins; watch – Nixon; backpack – Incase Designs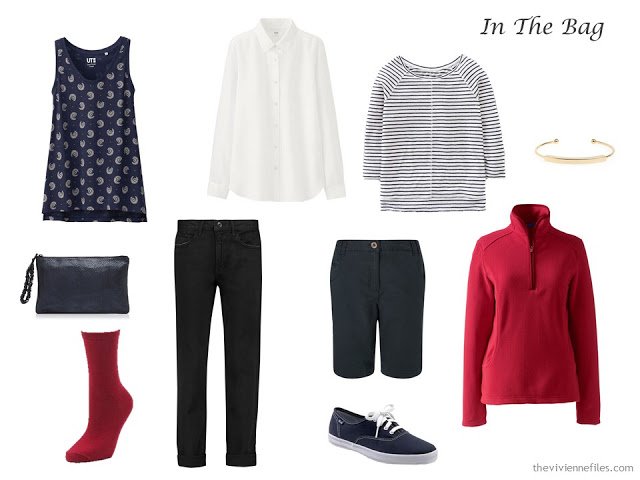 Tank top – Uniqlo; linen shirt – Uniqlo; striped top – Boden; bracelet – Leith; wristlet – Ash; socks – Sonoma; jeans – Helmut Lang; walking shorts – Dash; canvas shoes – Keds; red fleece – Lands' End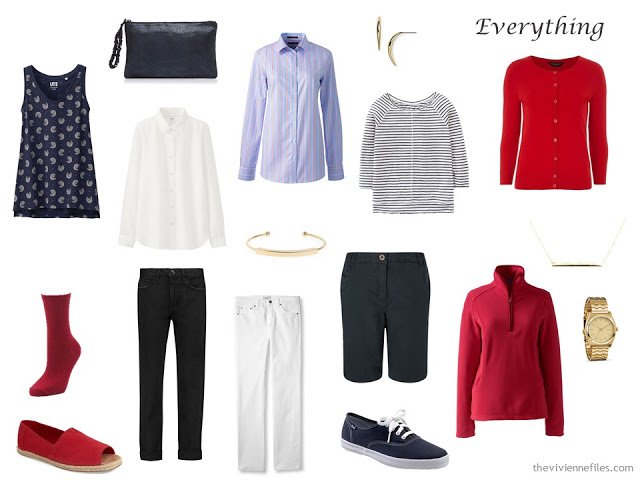 This assortment of clothes gives you a wide range of options for all kinds of weather conditions, except drenching rain…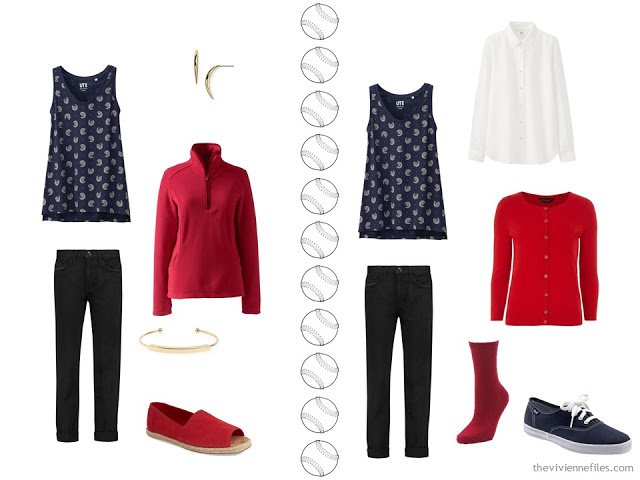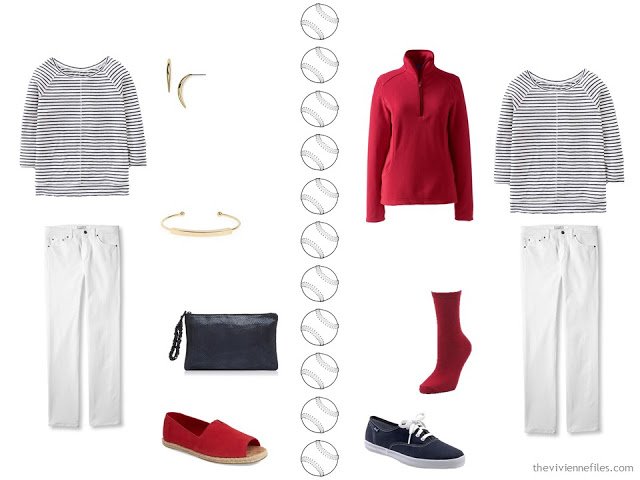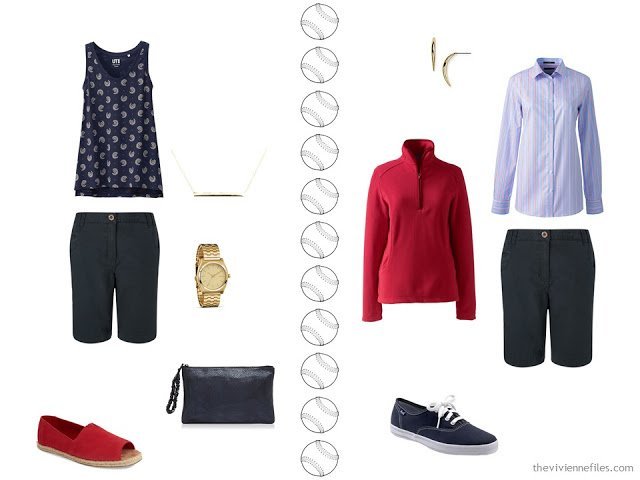 This works if you hate sports, too; you could wear any of these outfits to the Art Institute, or the Museum of Science and Industry, or the Field Museum etc. etc.
love,
Janice