May 2, 2016
Warm weather's coming! (I type, as I'm sitting in fleece running tights and a sweatshirt…)When I was pondering what we needed to add to these capsule wardrobes for May, I kept coming back to the idea that we need to be prepared ahead of time for the first warm days. Even if it's no more of an event than going to watch your neighbor's kids play soccer, you don't want to be caught off guard and unprepared. That's how badly conceived impulse purchases make their way into your closet!
First up, a reminder of the 6 scarves that we're using as our unifying themes for the capsule wardrobes, through the 12 months: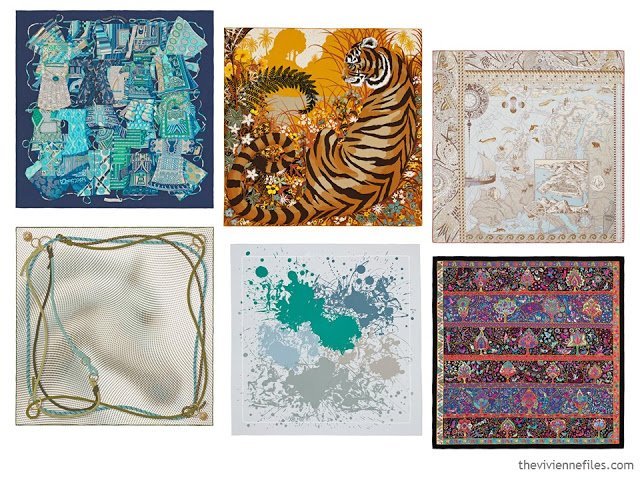 Navy– Hermes Voyage en Etoffes; camel – Hermes Tyger Tyger; beige –Hermes Le Voyage de Pytheas; olive – Hermes Cheval Mirage; grey – Hermes Cheval Surprise Remix; black – Hermes Au Pays des Oiseaux Fleurs
If you'd like to refresh your memory about the first 4 outfits, and how we got to this point, you can find January here, February here, March here, and April here.As always, please keep 2 things in mind:
1. You can do this kind of exercise without EVER owning an Hermes scarf – any beautiful thing can be your inspiration and unifying theme. Look around your world and your life for things that inspire you – things that "speak" to you, and that aren't LYING!!!
2. If you don't wear shorts, think of a skirt, or cropped pants, or pedal pushers. Yes, they still exist, and they're cute as heck… If you don't want something sleeveless, look for short sleeved, or 3/4 sleeved. Your wardrobe is about you, not about some arbitrary rules…
I looked at matching jewelry for this outfit, but just liked the idea of things that were slightly different…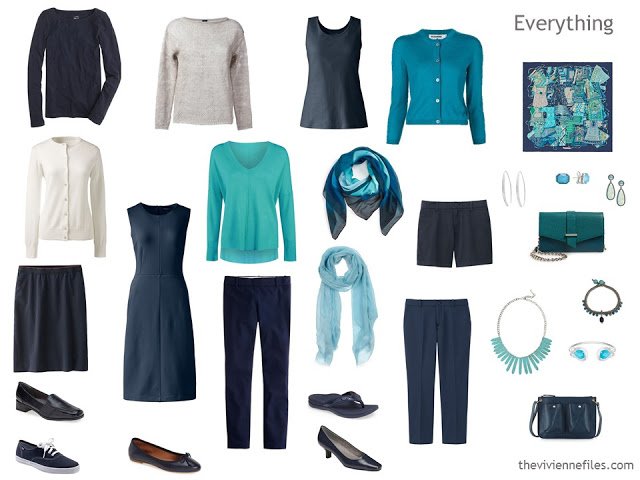 This NOT your ordinary tank top!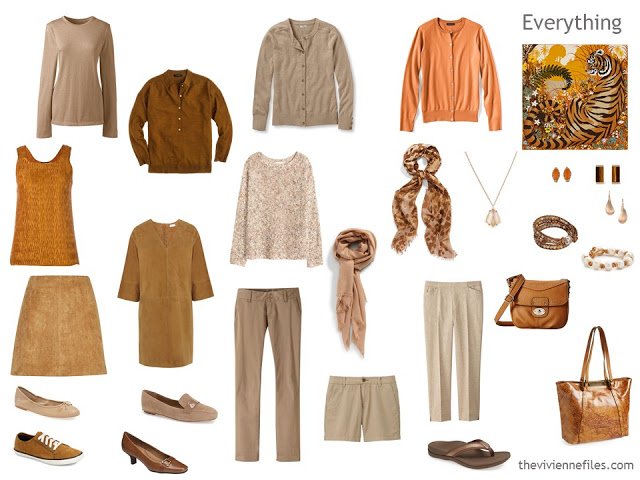 Another sleeveless top that is a bit out of the ordinary – it's good to mix a bit of texture into a simple outfit from time to time…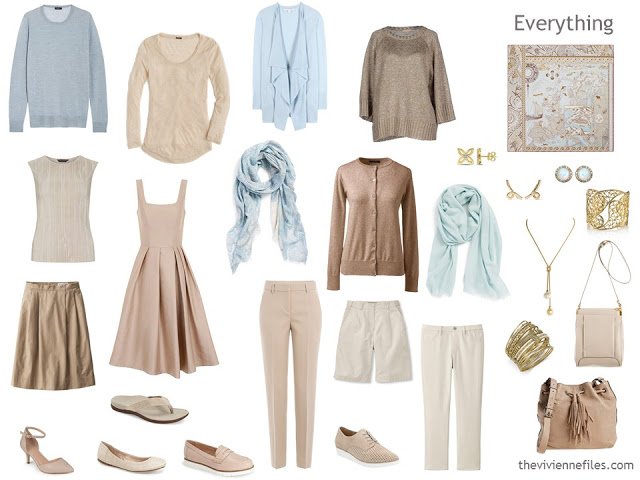 I like the bright punch of the top and sandals with the otherwise very simple monochromatic outfit… If you were looking for a 2nd top to wear here, either matching olive, or a soft cream, would both be perfect.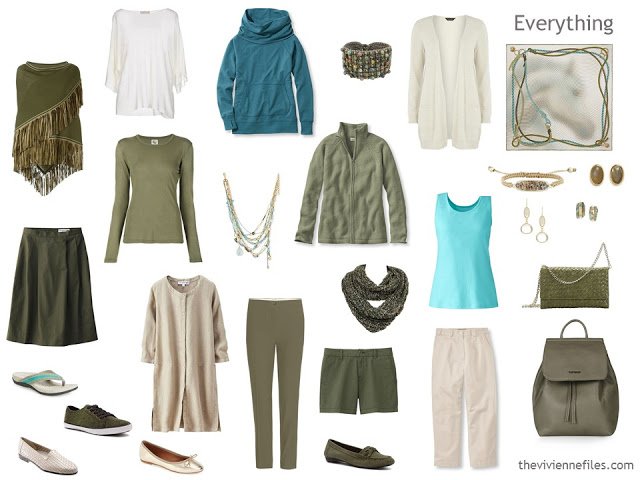 Yes, I'm a big fan of these sandals…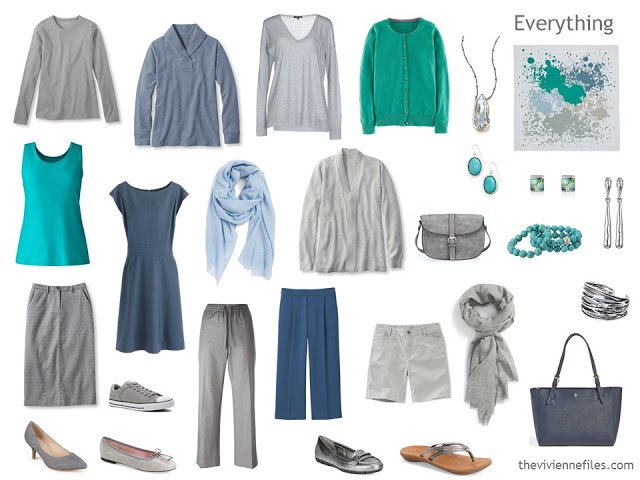 No red shoes, this month! But they're still bold…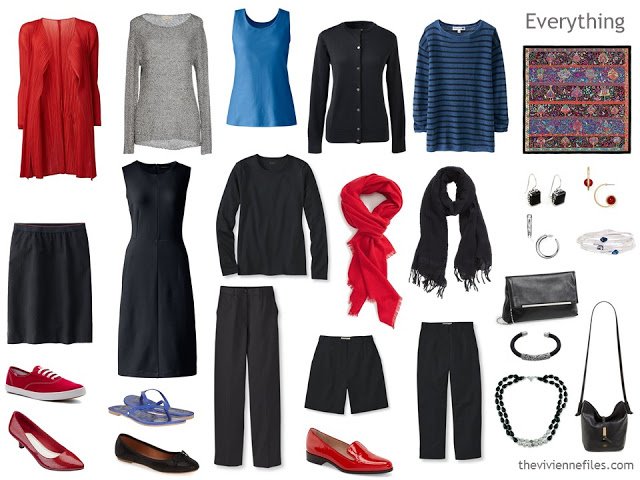 None of these May outfits is particularly amazing or complicated, but the options that they bring to the overall wardrobes is significant. Building with a plan has cumulative effects that grow as the months pass; you'd be pretty well outfitted for almost any travel with 11 pieces (and accompanying accessories).
Do you still have the same favorite that you had back in January? I do, but I'm pretty predictable!
love,
Janice