April 29, 2016
My 3-dress capsule wardrobe worked so well in Paris that I thought I would experiment with some different ways to pack with dresses as the primary garments…Imagine, if you will, someone who buys a cardigan that they love. Bright colors, a print she adores, and excellent quality. So when she's invited to a wedding weekend out of town, it only makes sense to build EVERYTHING around this sweater:
She knows that there will be a dinner party 2 days before the wedding, and then the rehearsal dinner (to which she is invited), and the the wedding and reception. THREE days of events which have been described to her as "dressy."
She's a bit uneasy about just exactly what is meant by "dressy", but she packs in such a way that she's got options…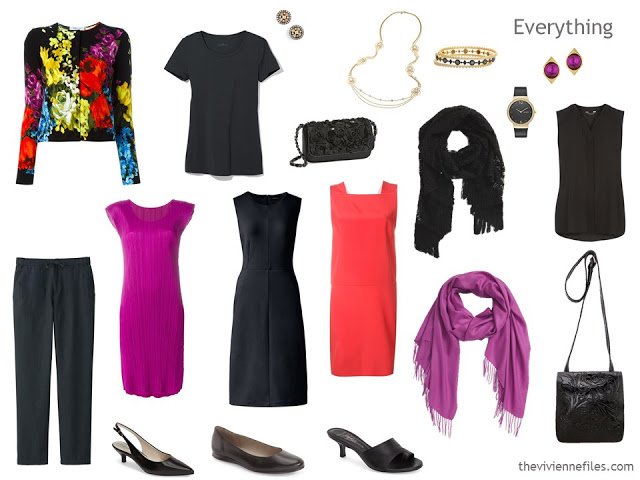 Each of the 3 dress can be accessorized in a variety of ways that either dial down or ramp up the "dressiness factor."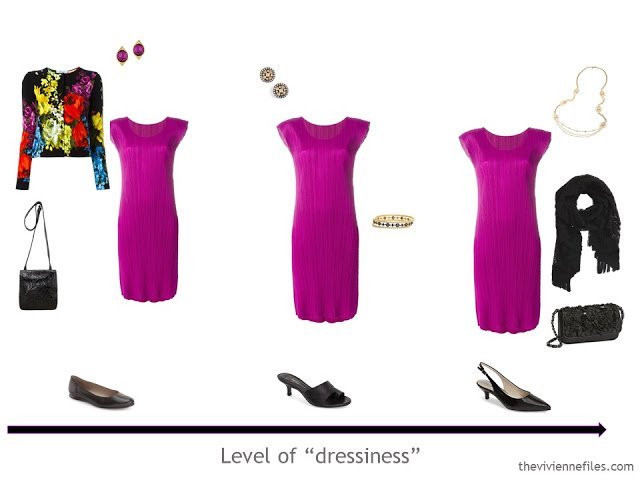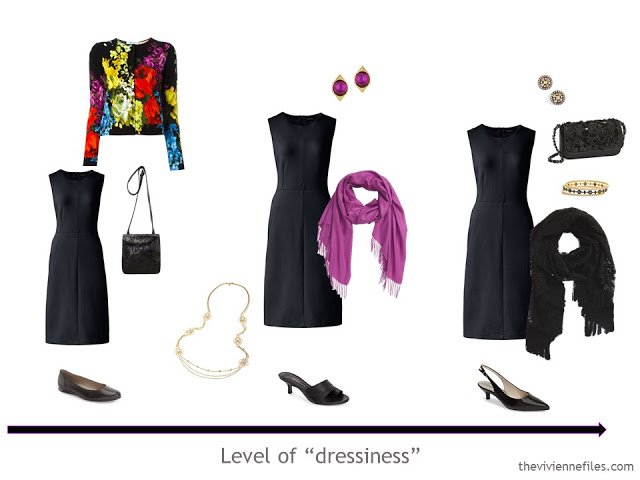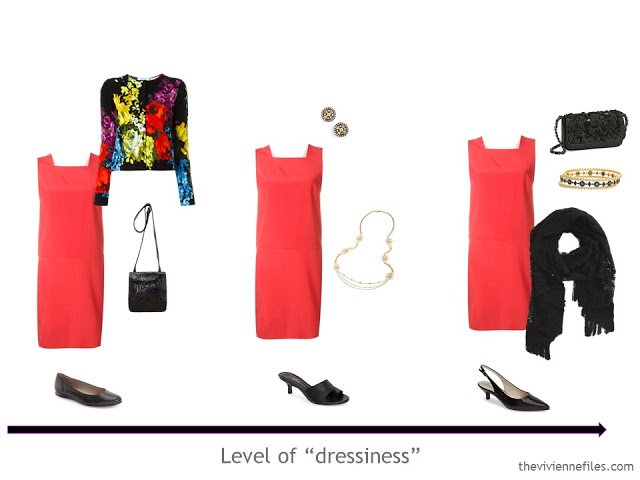 Does she care that her friends and family might see the same cardigan repeatedly? Not particularly… they have more important things to think about, and if she loves what she's wearing (and she's not wearing flat-out dirty clothes), that's what's most important.
I've got another variation of this in mind for tomorrow…
love,
Janice