While the right shade of pink is flattering to most women, what do you do if your favorite pink ISN'T the really flattering one? Move it away from your face, and indulge!Some commenters specifically said that really bright, intense fuschia is hard to wear, and I can agree with that! But nail polish, or a pair of snazzy flats? That could be just perfect….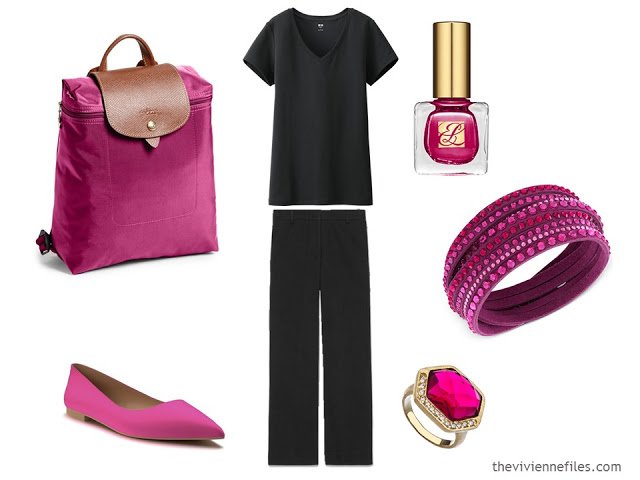 Backpack
– Longchamp; flats – Shoes of Prey; tee shirt – Uniqlo; crop knit
I looked for a pink that was just a touch softer and warmer to wear with brown. And now I absolutely long for this nail polish… (the name is hysterical, as are most of that brand's color names)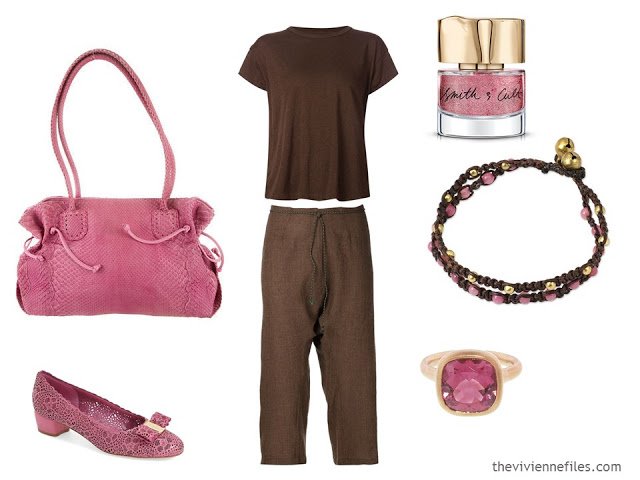 Gay Ponies Dancing in the Snow nail polish
–
Smith + Cult
; bracelet
–
Tiraphan Hasub; tourmaline ring –
Tate
This is a kind of bubble gum color, which looks great with grey. Something to consider, as warmer weather approaches: if you've got a color you'd like to have around the house, consider a pair of Converse or other canvas shoes. They're classic, they're great for summer, they're as far from your face as you can get, and they don't break the bank. (I may need a pair of silver ones…)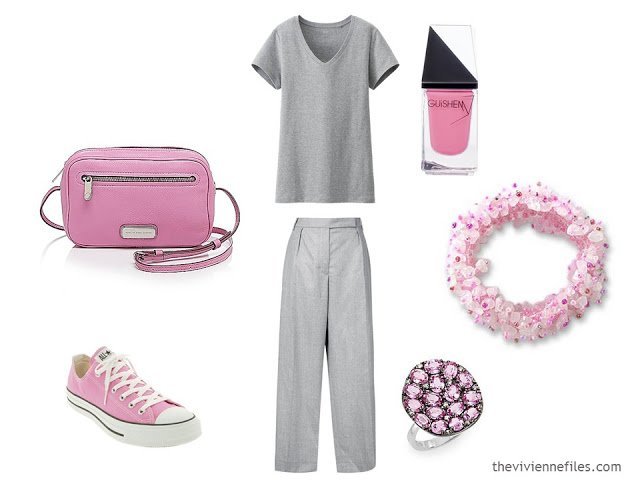 Here's another grouping that got its start when I was searching for "pink rings." While this feels more blush-like than a true pink, it's undeniably pretty with the taupe separates!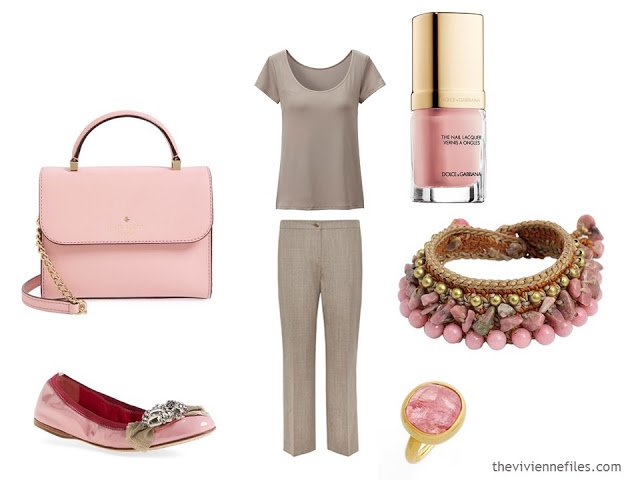 Bag –
Kate Spade;
flats – Miu Miu; taupe tee – Uniqlo; trousers –
Austin Reed
; pink
nail polish
– Dolce & Gabbana; bracelet – Chuleekorn;
ring – Pippa Small
The last three days, I've made the simple navy outfit do the "heavy lifting" with really intense accent colors, so today I went with a soft pearl pink. But we're still wearing casual shoes, even though we've got a really pretty ring and bracelet…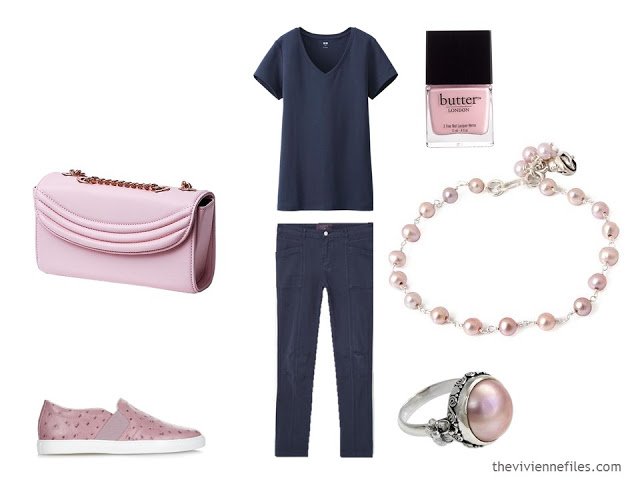 bag –
Lauren Cecchi
; trainers –
Lanvin
; tee shirt – Uniqlo; trousers –
Mango
; Teddy
Girl nail polish – butter LONDON; pink pearl bracelet – Khun Boom;
ring – Buana
This color is so pretty, but I'm still struggling with a good name for it! The Furla bag is what sucked me into this… But, you know, if someone gave you this ring over the holiday season, you SHOULD indulge in a nice bag…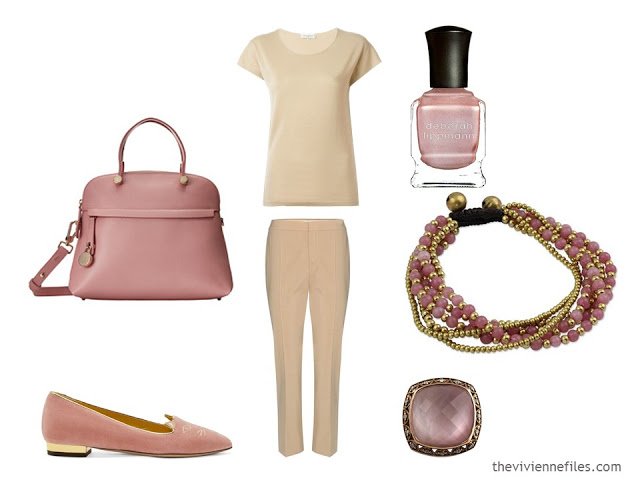 I'm still thinking about lilac, and mint green…. maybe purple? What do you think?love,
Janice