Whether you're transitioning from one "season" to another (wardrobe color season, not time of year season), or you just don't want to be limited by guidelines about color combining, a lot of you ask about wearing warm and cool colors together. I particularly enjoy these posts; I'm just enough of an iconoclast to get a kick out of breaking that particular rule!
love,
Janice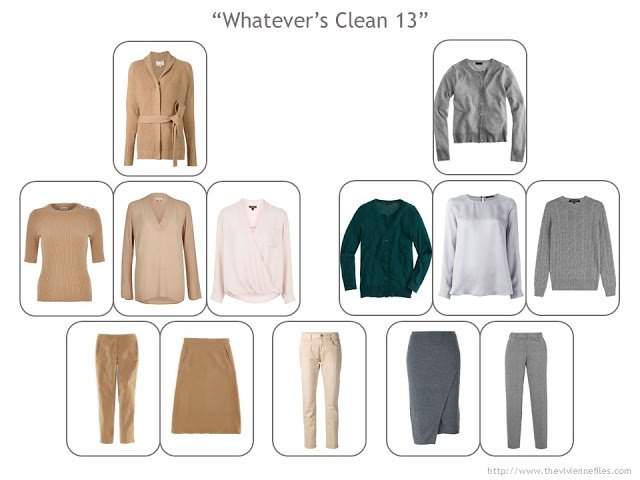 Start with Art: Joan of Arc by Jules Bastien-Lepage – a really striking painting, and a cool-weather "Whatever's Clean 13" that uses both camel and grey, with pink and deep green accents. Unusual, and very lovely!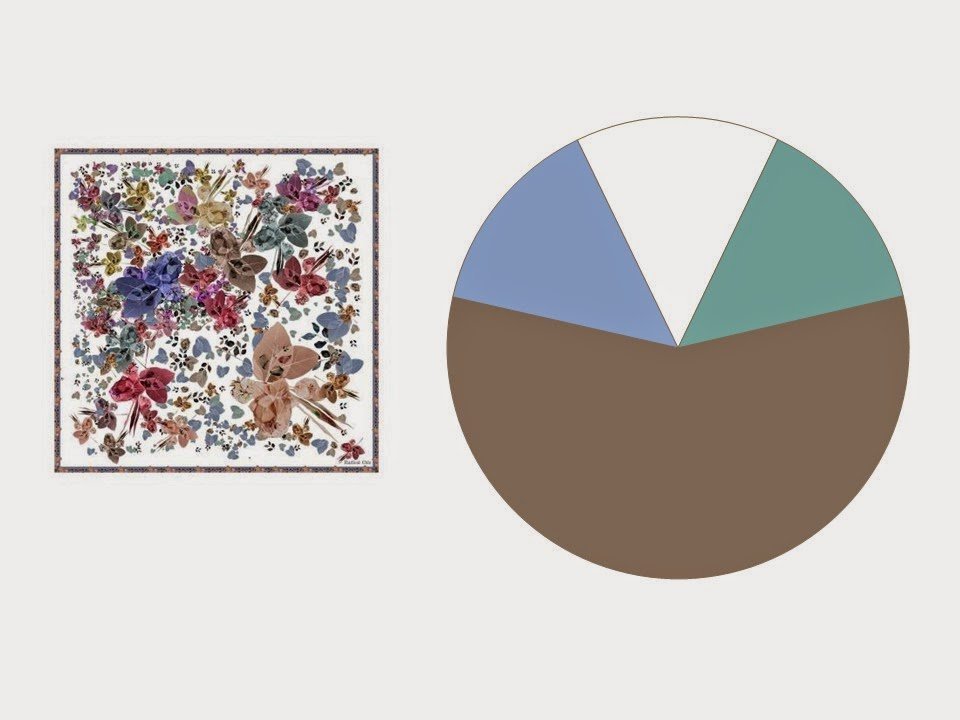 Start with a Scarf: Capri Scarf from Radical Chic – a summer "Four by Four" wardrobe that uses beige and white as a base, but then brings in soft blue and sage green as accent colors.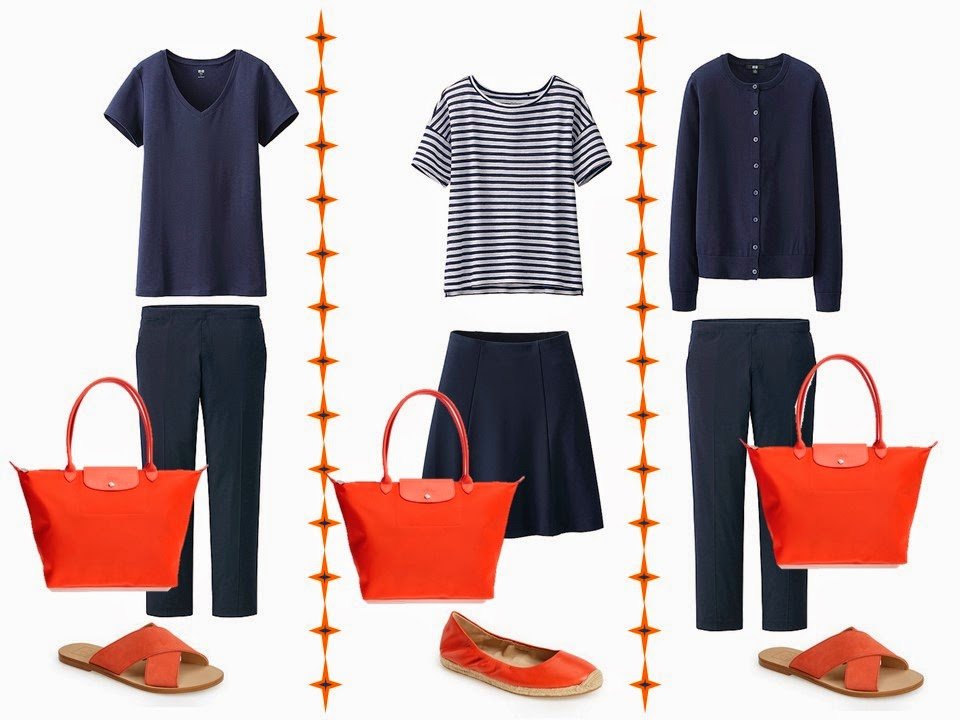 An Orange Handbag: Integrating a New Accent Color – starting with a core of 5 navy warm-weather garments, we add a few orange accessories and the result is some great outfits.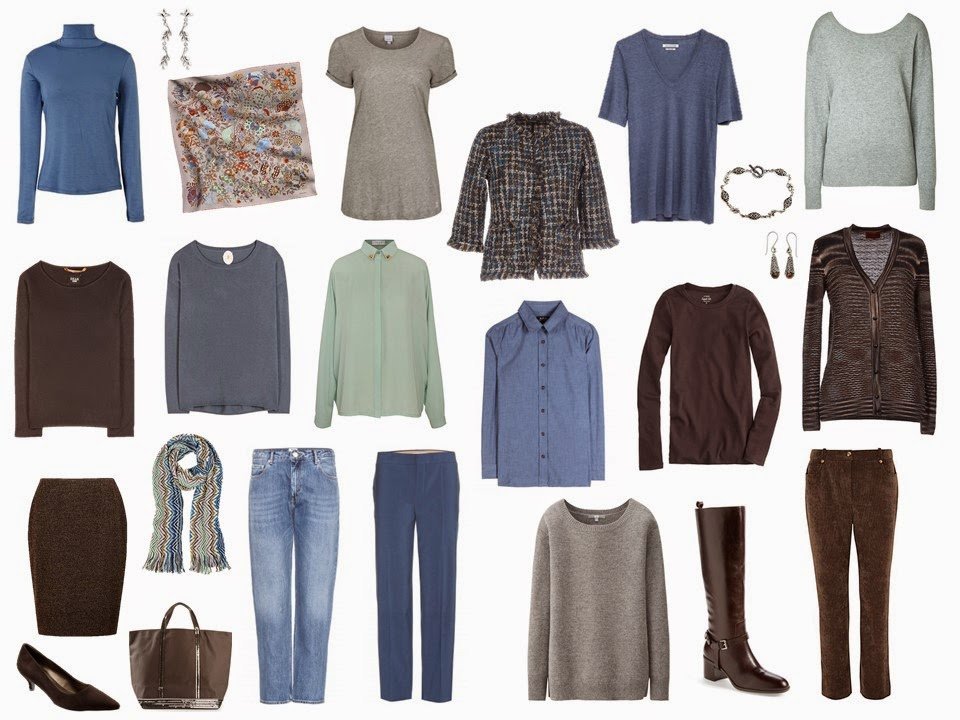 A Four by Four Wardrobe in Mint Green, Grey, Denim and Brown – this is based on a beautiful Hermes scarf with a soft beige background, and a pattern that combines brown, orange, mint, and soft blue. The cool-weather wardrobe includes jeans and a skirt, so it covers a lot of occasions.