November 16, 2015
Guess where I'm going to be next Thursday night! Okay, don't guess – I'm going to this: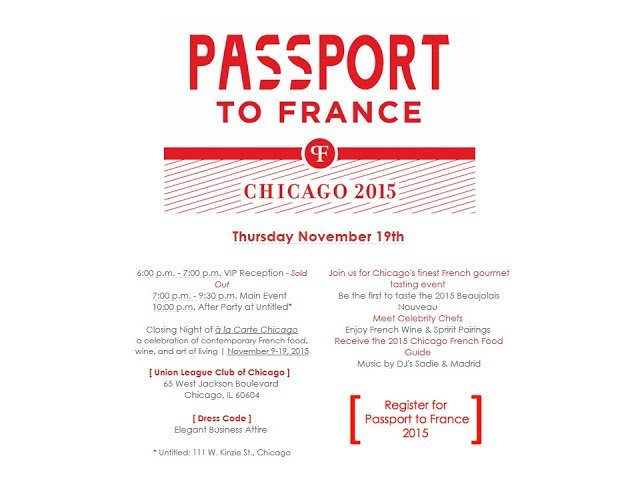 Woo hoo! A little Beaujolais Nouveau, some tasty morsels, and TISH, from "A Femme d'un Certain Age." Sounds like a great evening to me…
But, of course, what to wear? The dress code is "Elegant Business Attire", which for me means no gym clothes, and in Belovedest's office might mean that you wear socks. Or maybe that you showered within the past 2 weeks. Elegant is NOT something that's much associated with business attire, in my limited experience!
So I'm starting with a black dress – easy peasy. I have the dress on the right. I debated between the two – I admit that I adore the idea of a dress with pockets, like the one on the left. But I thought that the really simple lines of the 2nd one would be more versatile. Somehow, though, I can see the first one ALSO making its way into my closet…
And I'm just going to toss these two out for your consideration, if you're not in the sleeveless club. For what it's worth, Lands' End makes many of their dresses in Regular, Petite, and Plus sizes. Bless them for the Petites is all I'm saying….
Pockets…. I long for pockets…So, now that I know I'll wear a dress (along with sheer black stockings), what do I do to be dressy but not outrageously over the top? A couple of pieces from an "Accessory Family" seems like an easy way to look pulled together and dressy, without a lot of fuss.
Please note that you don't (and physically couldn't) wear ALL of the accessories in any one family at one time – I show enough pieces to give you some options…
First off, I'm really fascinated by this scarf – the texture is PRINTED onto the fabric – not woven in! How clever is that? So pairing it with some sharp and modern-looking pieces felt natural.
Here again, I started with the scarf, and then built on the idea of woven gold. This attention to texture is something virtually nobody will notice, but you will have the satisfaction of seeing the harmony among your accessories (and your happiness is what's most important when you dress!).
I wouldn't be myself if I didn't consider red as an accessory story – it's always a favorite of mine! Be judicious with this one; it's possible to reach red overkill pretty easily. If you're feeling uncertain, take off a piece. (always good advice!)
Here's my real heart… This scarf just amazes me – knit, with pearls interspersed. I looked and looked and LOOKED for shoes trimmed in pearls that didn't have 5 inch heels… if you're a pearl person, and you find that kind of shoe, grab them and treat them with care, because they're rare! But in the absence of a pair of shoes that have the details you love, just wear something very neutral, of excellent quality.And this bracelet just kills me…
Oh SO not me, but so incredibly fun! This again is a motif that you want to use judiciously, but it can be wonderful when worn with restraint. And note that the earrings are NOT leopard-printed (although such things exist); they echo the colors. Any earring with animal print that I saw looked oddly… as if… you were engaged in an illegal line of employment…
We've had so much fun with pink recently! I knew when I saw this wrap that it was the start of something beautiful. Rose gold is very popular right now, and that makes finding jewelry pieces easier than ever.
Why yes, this would work beautifully with a pair of dressy pants and a tunic…And with a different neutral…
And with a different "Accessory Family" theme. Floral? Soft blue? Amethyst? etc. etc.
love,
Janice