July 11, 2015
Seriously. I was waiting for a friend at his gym yesterday, and I noticed that the walls in the entrance areas were painted in a mottled (maybe sponged?) pattern of shades of grey and burgundy – mostly dark – accented with metallic gold. Unexpected. Eye-catching. And it got my mind wandering…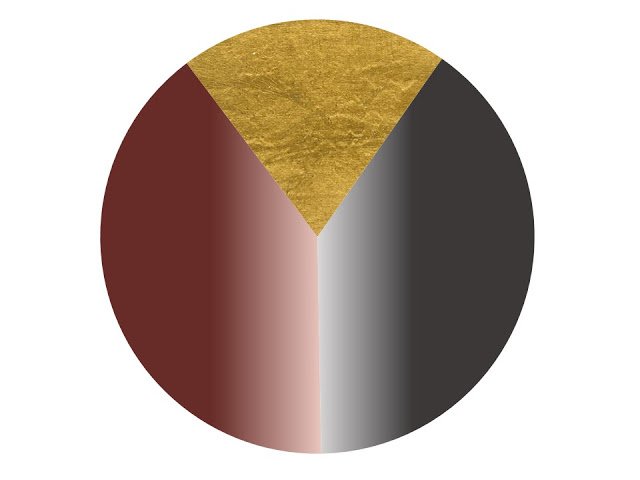 "I view marriage as a merger of financial statements…"
Two weeks before graduation, he drops this little bombshell on you, and breaks your heart. He's always made it clear that he doesn't think your chosen work is going to be lucrative, but you didn't realize quite how much the money mattered to him. I guess that's a bullet dodged, but it still hurts.
…
25 years later, you get the email about the Alumni Committee meeting regarding the Endowment Funds, and you see his name. Sigh….
In 2 weeks, you've got to spend the weekend on campus with him. This might be the time to haul out every luxury item you own, and to show him just what he missed when he "called off the merger" with you.
Your school colors are burgundy and gold. Most people will wear this with navy, and look ultra-preppy. Not you… You're more subtle than that!
Why yes, conventional wisdom would have you wearing silver jewelry with grey. You say differently. After all, they asked you to serve on this committee because of your new approach to situations and problems.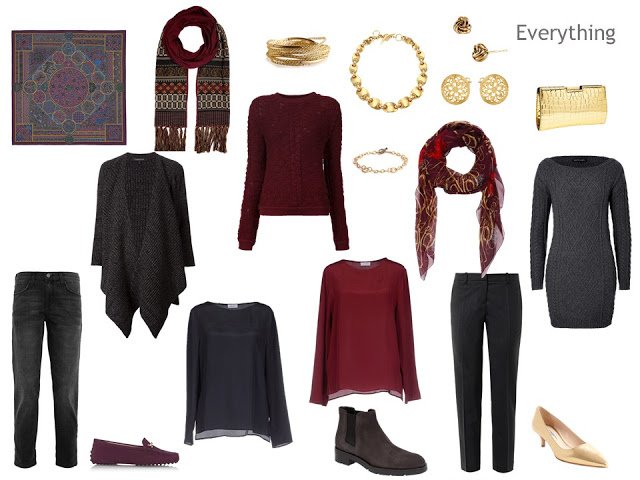 He's got a pot-belly, his hair is making a quick exit, and he's kind of annoying…
You, on the other hand, are elegantly gorgeous.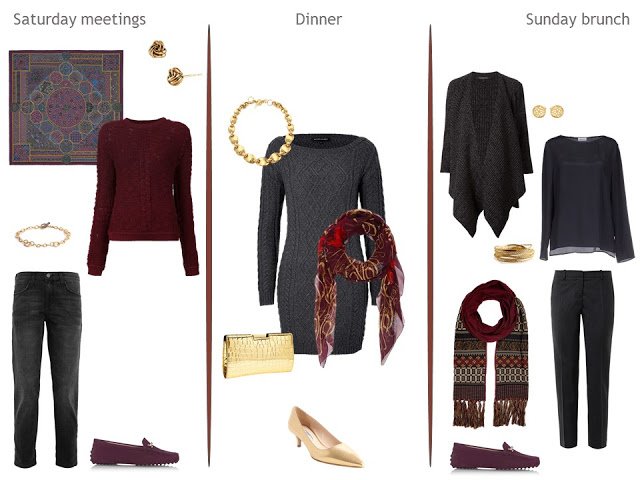 I don't have many revenge fantasies, but I sure as heck want to be dressed to the nines if I ever get the chance!
love,
Janice