June 20, 2015
Sometimes, you have items of clothing that are perfectly fine, but lacking a certain… something…
Example, the following. I have FIVE of these white shirts (from
Lands' End
– highly recommended), from when I worked at the bakery. They're really wonderful shirts, but 5 is a bit over the top. And this black velvet tunic is lovely, but it falls into this difficult gap of being not
really
dressy enough to be dressy, but still seeming a bit over the top with jeans.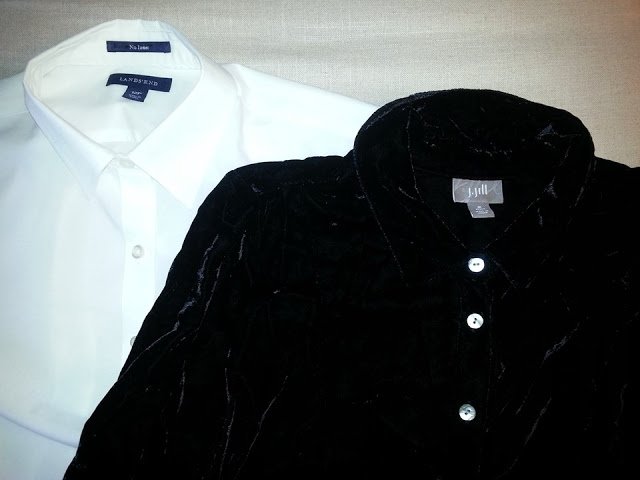 Easy, fast, relatively inexpensive update? Buttons!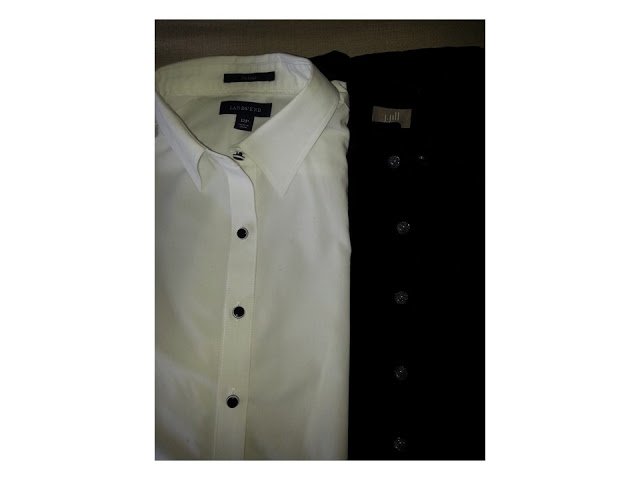 These are Murano glass – it's virtually impossible to get a good photograph, but you have to trust me that they're pretty gorgeous…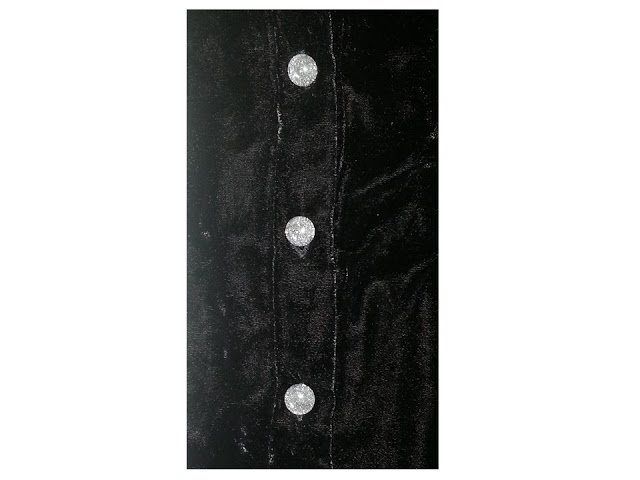 And these are very simple plastic – black with white trim. Imagine this with my black and white dotted skirt, and a red cardigan…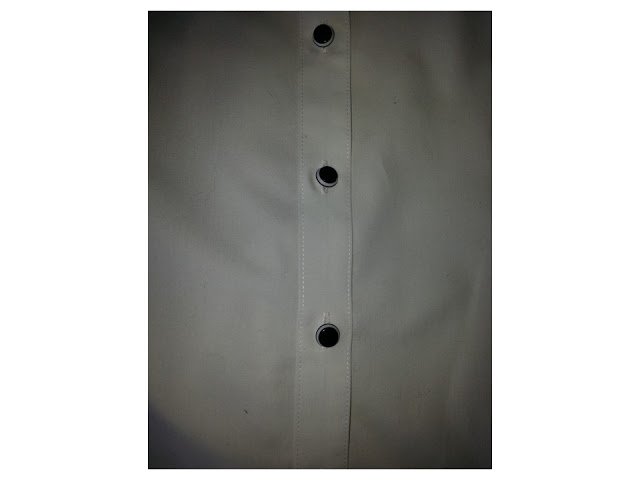 I'm pleased with the outcome – I see a couple more button changes for some of my other white shirts!
My hospital procedure went very well – we had some trouble controlling my pain for a few hours, but now I'm home, heavily drugged, and groggy, but always thinking of you all!
love,
Janice