June 25, 2015
Sometimes, I buy something with great enthusiasm and completely confidence that I'm going to wear it A TON, but instead it just sort of… hangs there…
This has happened with my really cool black and white dotted skirt from Uniqlo (no longer available, I'm sorry to say). There's NOBODY in the world that should be able to wear a black and white skirt like this more often than I can, but it just wasn't happening.
So I decided to apply myself to planning outfits including said skirt, and I discovered that this sweetie is, in fact, a true seasonless wonder. I paid particular attention to those core tops that I try to keep in my wardrobe all the time – the Eileen Fisher tops that can be the timeless workhorses of a wardrobe. All it took was a few minutes of thought and planning; now, this neglected item will move into full rotation. I'll get my money's worth, it won't end up donated or in a landfill somewhere, and I have another handful of effortless ensembles!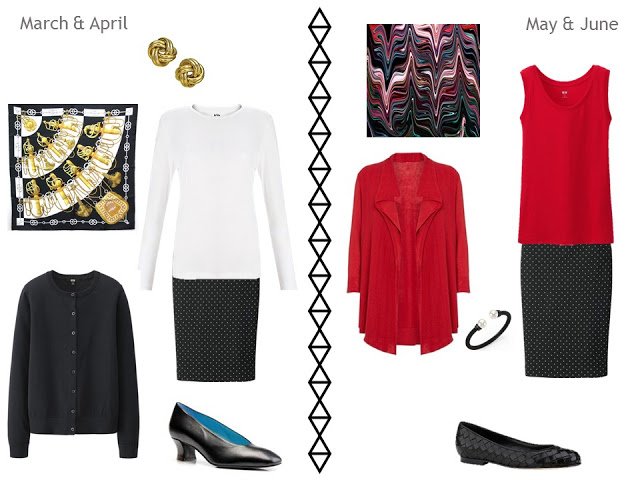 It might be smart of me to keep checking my closet for under-loved beauties lurking about…
love,
Janice
PS – In my drug-sodden state, I updated the Pantone Color planner to take a look at the Autumn/Winter 2015 colors (now updated to 2017). This file includes all of the "two-neutral" color combinations, shown with each of the 10 "new" Pantone colors. You'll have 91 pages that look like this: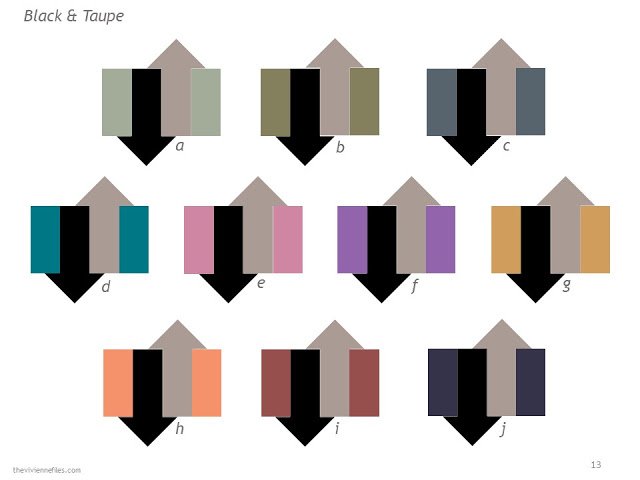 There's a $2.99 charge to help me pay to host the file – you can get this fascinating study here:
I'm particularly interested in what color combinations catch your eye – I'd love to do some 4 by 4's with these ideas in hand…
PPS – For more planning tools and inspiration, visit the Planning Documents section of the website.