September 17, 2014
I leave later today for Paris… and Yes, I'm excited! It never gets old, and I never get tired of doing the same things, going the same places. This trip will be very different from most of my recent ones, because I'm going with someone who's never been there. This will definitely add some new perspectives to how I see the city. My carefully schemed packing is going to be changed slightly, because the weather in Paris is quite a bit warmer than it is here in Chicago. This makes me think AGAIN that it's only reasonable to be prepared for weather changes when you travel.
Last week, in Chicago, the weather went from air conditioning overnight to weather cold enough to wear gloves. Literally, in less than 12 hours, we saw 30 degree temperature drops, which have persisted for over a week. A tremendous number of visitors found themselves in shorts and sandals when the HIGH temperature was in the 50's Fahrenheit. It's great for the economy of the city, since everybody had to go shopping, but it was a rude and unhappy shock for our guests.
Thus, my standing rule that no matter WHERE I go, no matter what time of year, I have a pair of pants or jeans, a long-sleeved shirt, socks and real shoes with heels and toes.
Since the weather cooperated, I began Project 333 for the autumn – here's four outfits that I've worn since "the drop". I'm making a concerted effort to wear my Hermes scarves, since they haven't seen the light of day much since last April!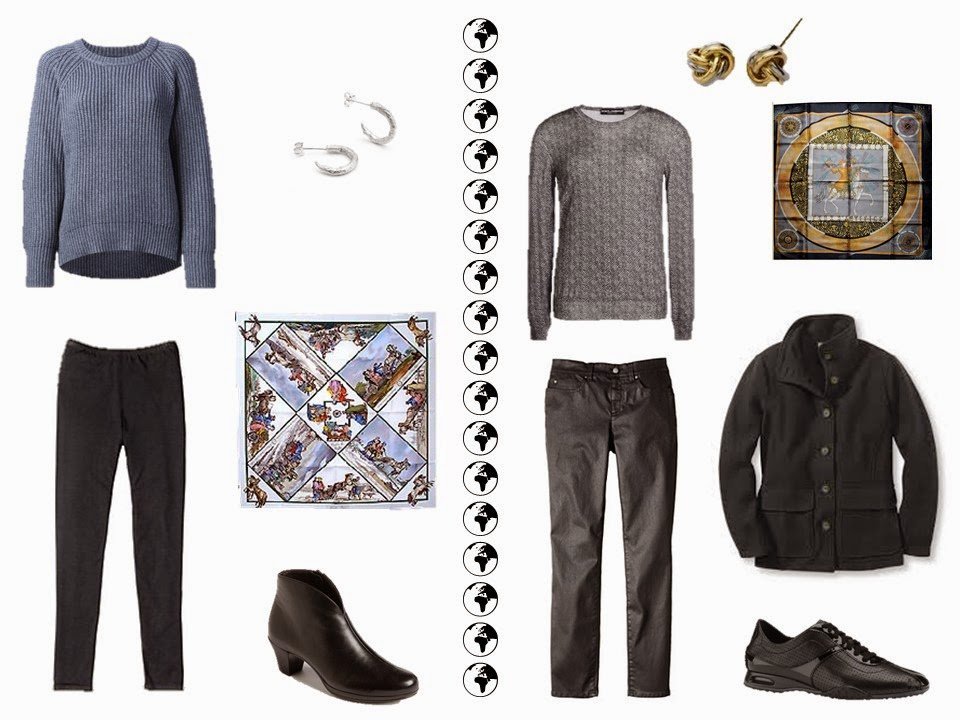 Most days that I'm on vacation, there will be at least a small post for you here at The Vivienne Files. I prepared the posts over the past 6 weeks, so if you encounter broken links or sold-out items, I apologize in advance! But always remember, it's not about shopping, but about getting ideas and enjoying what we already own.
love,
Janice