September 30, 2014
Or, in my world, 8 = 42…You might remember my excellent travel outfit:
I had this outfit on for an eternity of time, and I don't regret a thing! It was ideal, and I will almost certainly wear something very similar for future trips. But my suitcase was TOO MUCH STUFF… I'd have been well-served to have just packed this:
I understand that this seems like amazingly little, but I need to remember something really critical about my trips to Europe – especially my trips to Paris:
I SHOP!!!
I shop a lot. I start shopping the second or third day, and I tend to wear my purchases almost immediately. Thus, I leave things in my suitcase unworn, and I run out of space to bring back my purchases. So for me, personally, and maybe nobody else in the world, eight total garments is plenty.
So what if I get there and can't find anything I want? (yea, not going to happen in Paris…)
Remember, back when I explained the Triple Top Secret? It's where a tee shirt, a button-front shirt, and a cardigan or sweater can be layered, or can be worn on their own. This eight-piece total wardrobe of my suitcase plus what I wore on the plane includes TWO "threesomes" of tops…
Okay, this is boring. You're going to smell to high heavens after a few days unless you do some laundry. But, depending on what your weather is, you will have options, until you're shopping is finished.
The other great benefit that I found from having this range of tops is the ability I had to accommodate exceptionally warm temperatures in Paris. On the warmest day, I wore pants without socks, ballet flats (with orthotics, thank you!), and an untucked linen shirt over the waistline of my pants, as a tunic. Not bad for temps in the upper 70's!
And yes, accessories are key to keeping this from getting dull. They're small, they're light, and they pack a pretty big punch.
Tomorrow, I'll show you what I bought.
(So you can visualize the 42 possible combinations, I'm showing them all.)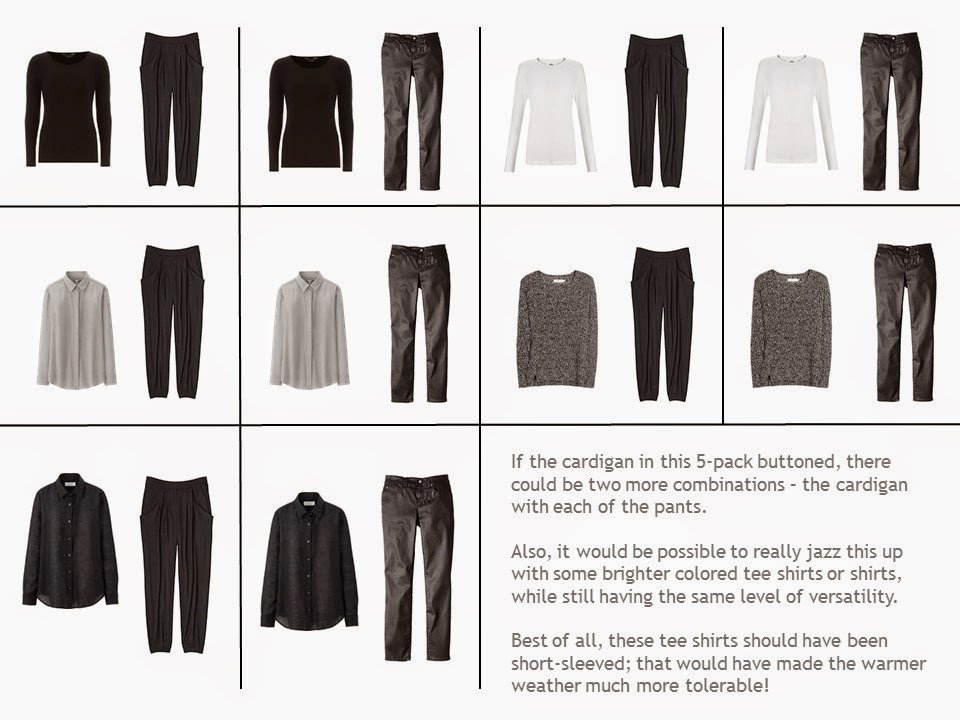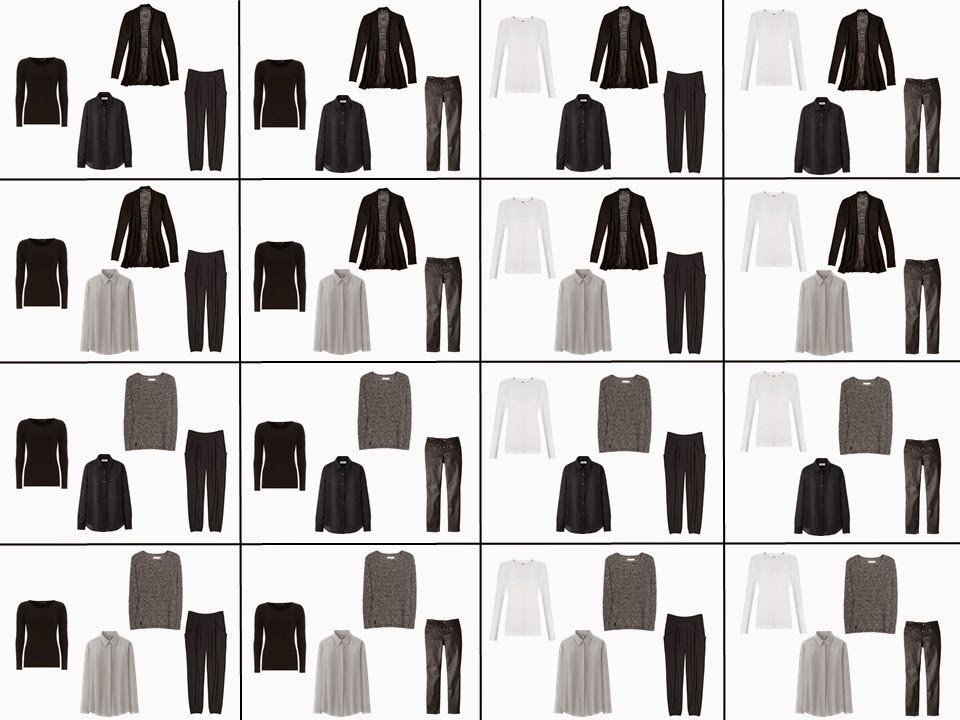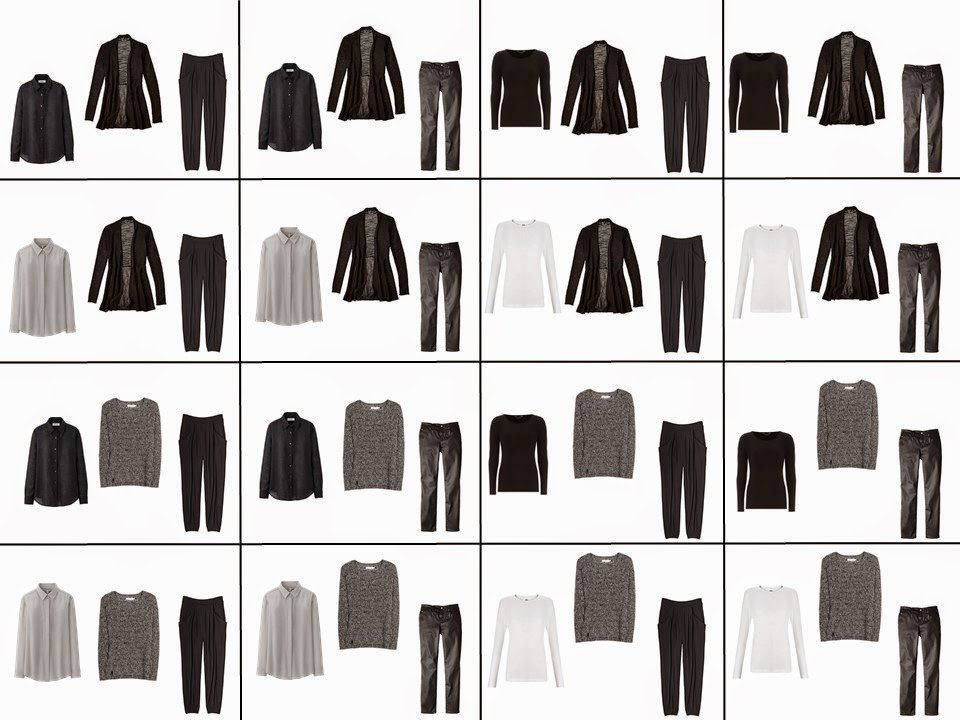 love,
Janice