September 22, 2014
I don't want everybody to feel like I've beaten the "navy and grey" horse to death, but I had a lot of requests for variations of those colors, and they all take on their own feel… Please remember that I prepared these posts back in August, so you'd have pretty things to read while I'm on vacation; if the hyperlinks don't work, or an item is sold out, I sincerely apologize!
This is the color scheme – three of the colors we've worked with before, but this bright plum color changes everything. What once was a soft and muted palette takes on a brightness and life that can be included in an outfit on a day that feels right, or you can always stick with the softer colors when that's what you prefer. It offers a nice range of versatility in mood.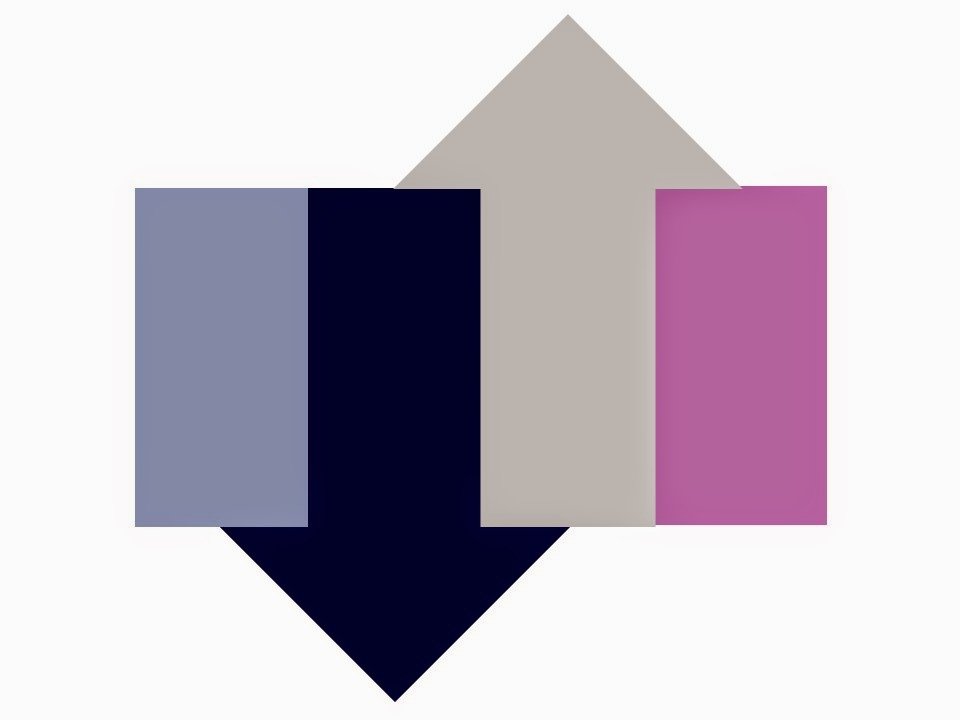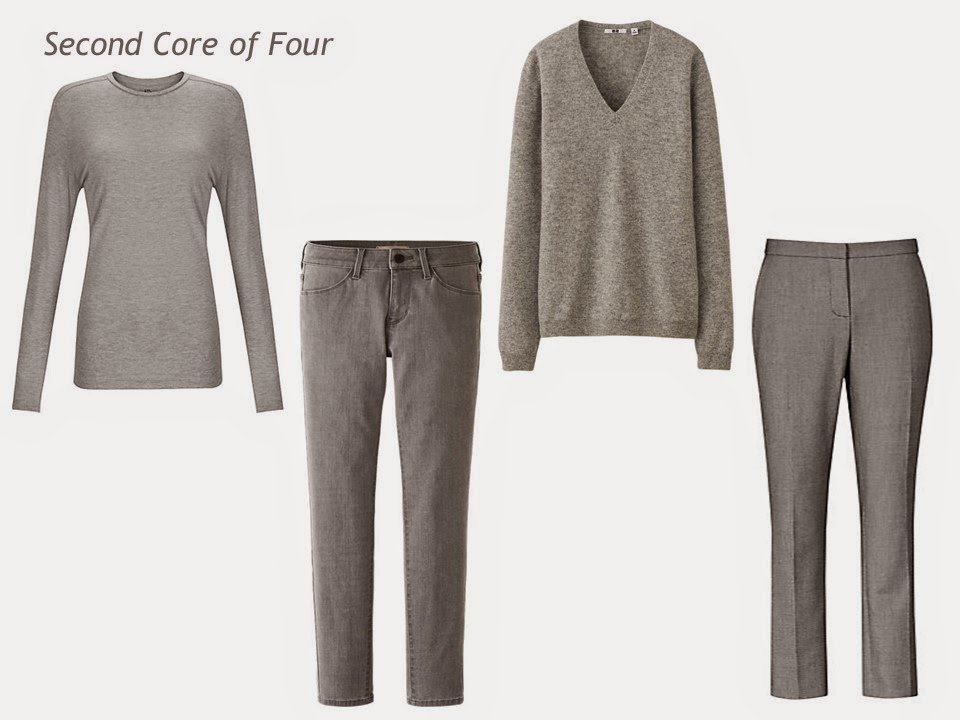 A lot of "marled" fabrics here – it could be a signature for sweaters for this particular person…
I have a serious crush on the turtleneck in the last photo, and on the plum crew neck here. Clearly I need to pay attention to my fondness for the marled sweater, eh?
Since the scarves seemed flowery to me, I stuck with a flowery motif for some of the jewelry.
I really like the choices this provides – that plum tee shirt with a scarf and almost any of the "bottoms" would be bright and cheery, but on a day when you wanted to stay low-key and muted, solid grey with silver jewelry would still look elegant and pulled-together.